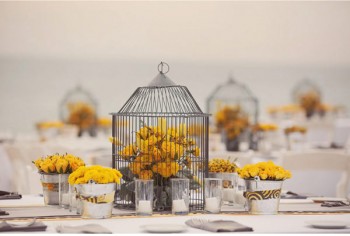 Get birdcages of all different sizes and use them as your centerpieces! Paint them so they match the colors of your wedding, but other than that, it doesn't require much work on your part at all!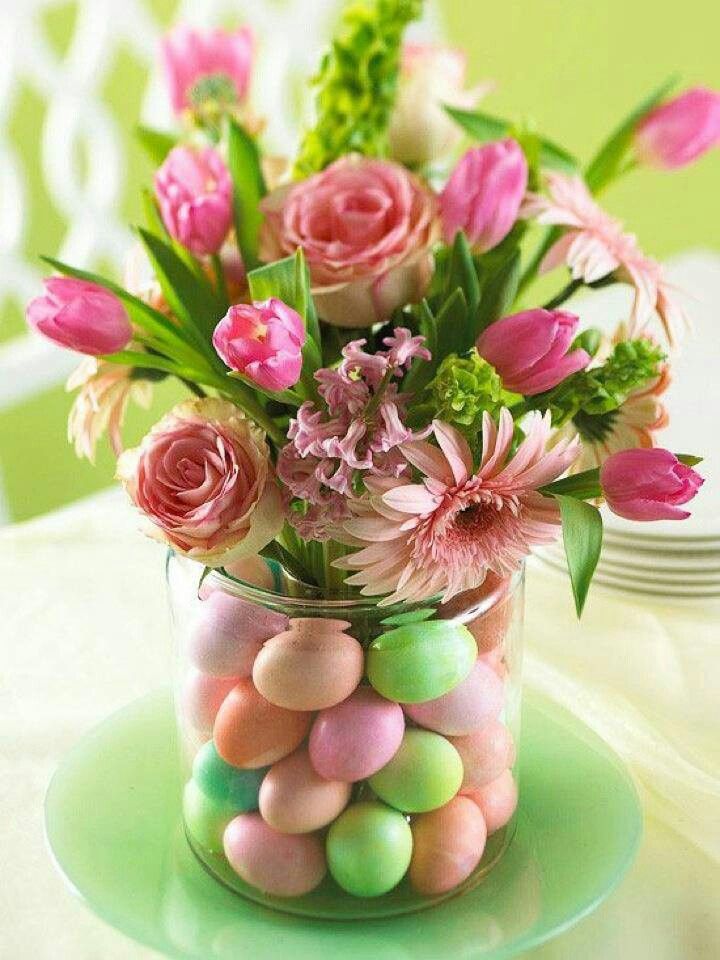 If you're getting married in the spring time, then this vase with colorful eggs in it is perfect! They're super cute and colorful and don't cost much at all!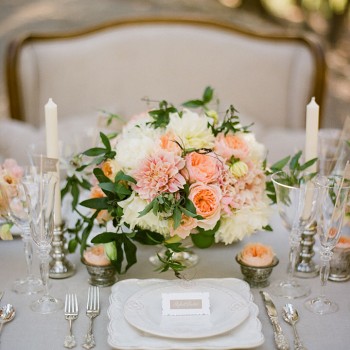 Find what types of flowers are in season during the wedding and use those as the centerpieces. Likewise, you could also find a friend or family member who grows flowers and see if you can get them at a discounted price.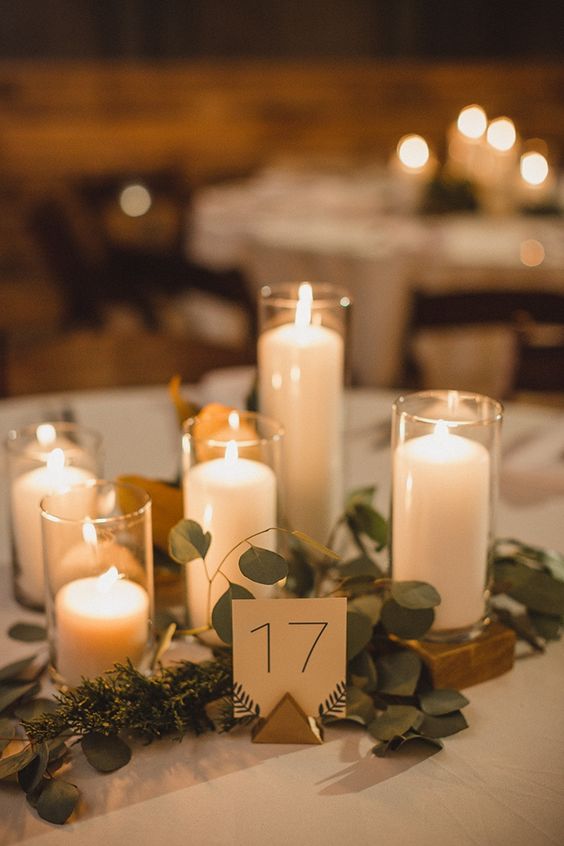 Candles are a nice, simple, and elegant centerpiece for the wedding. You can do any size, color, and style of candle, just make sure they look nice and match the rest of the wedding.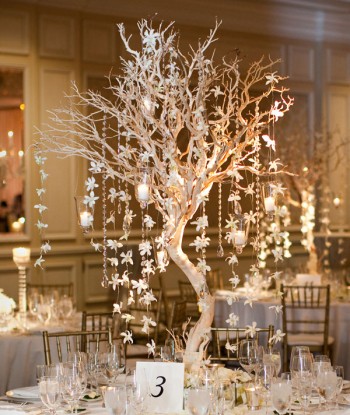 Get some branches and turn them into the centerpiece for the wedding! You'll just need some paint and a nice vase, but this can actually be a super cheap and beautiful idea!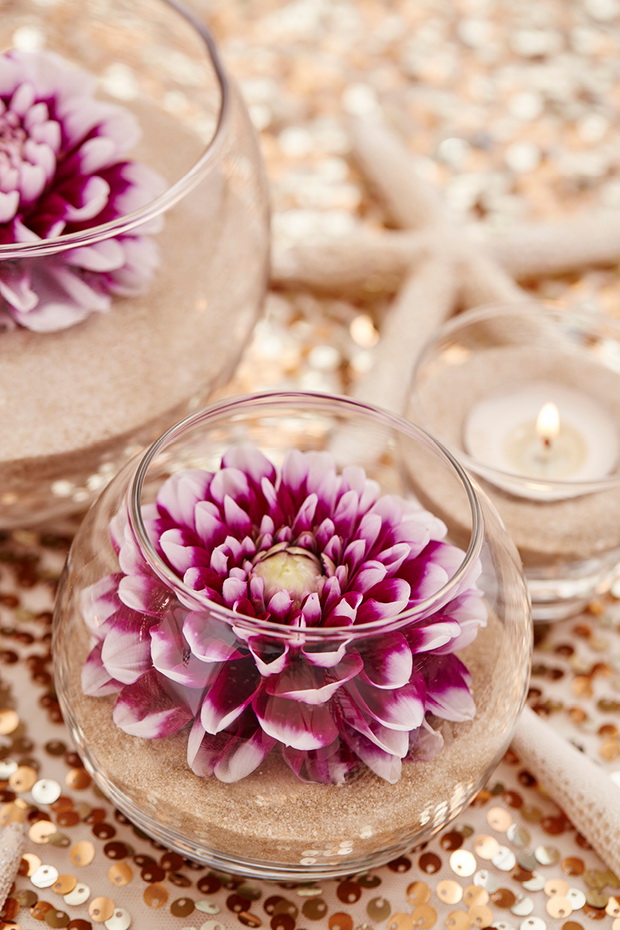 Get some clear containers and fill them with sand and flowers. Just put the sand into the bottom of the jar and then add a few flowers to the top to make a gorgeous and simple centerpiece.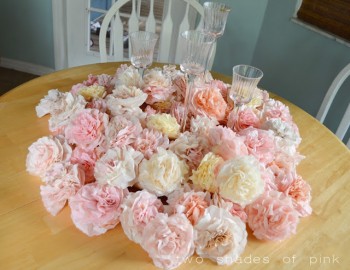 You can also turn ordinary coffee filters into gorgeous flower decorations! It's pretty simple once you get it down and costs a fraction of real flowers!
Make this gorgeous flower ball made from paper and Styrofoam! It may take a while to make all the ones you need, but it will definitely save you money!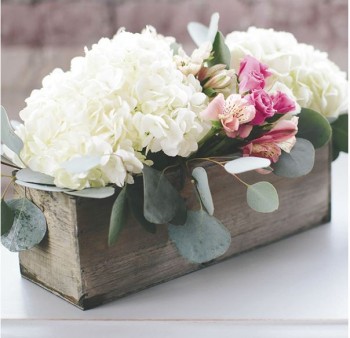 Get wooden boxes and make a rustic wedding centerpiece. You can fill the boxes with whatever you want, but the boxes are a great touch!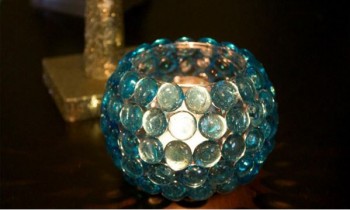 Get some glass beads (whatever color that matches your wedding theme) and then glue them to simple class vases. Put a candle in the vase and you have some customized centerpieces right there!