To effectively declutter your kitchen, you have to be honest with yourself!  Do an honest sort and decide what you really need to keep and what you can get rid of. It's always a good idea to keep multiple kitchen utensils around, but it may be a bit excessive to have several of the same item! Donate what you can to friends or family!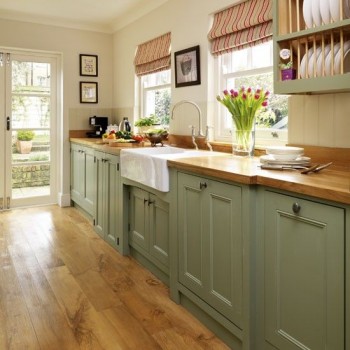 Rank your tools. Decide which tools you use on a daily basis, versus which you use only for special holidays, like Christmas cookie cutters. Keep the most important tools within easy reach, but store the lower ranked items away in a drawer or cupboard.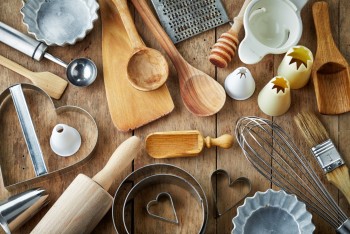 Set up stations. For example, every kitchen needs an area where the tableware is stored, another for baking equipment, and perhaps another for making the morning coffee. Decide what stations you need and where you want them.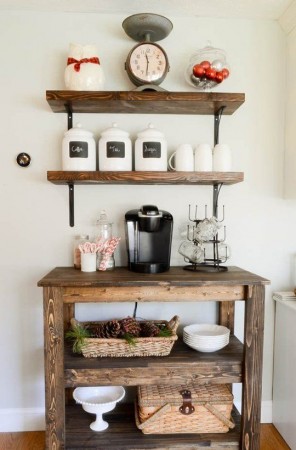 Utilize your kitchen's free space, such as the area on top of cabinets that don't go all the way to the ceiling. Cute storage baskets can live up there to house items such as those Christmas cookie cutters which aren't used often.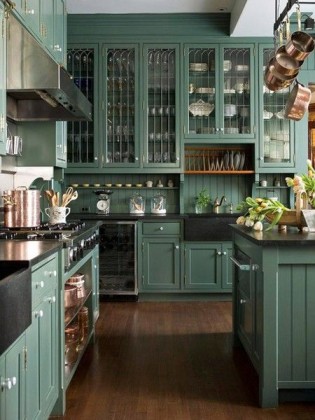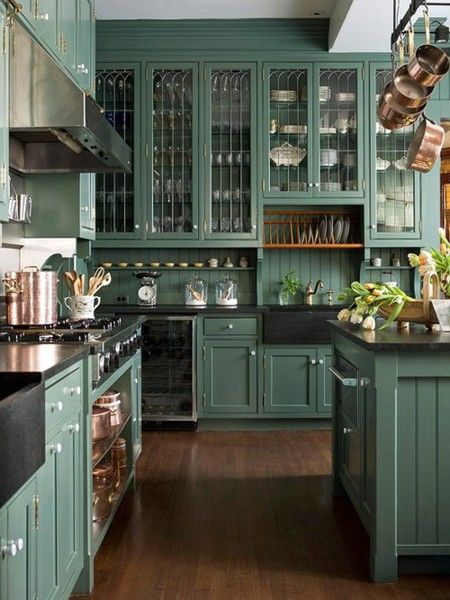 Use a CD holder to organize all those plastic storage container lids.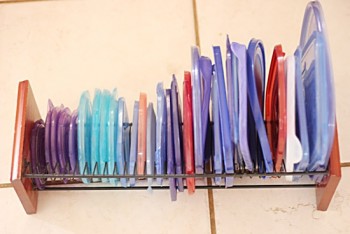 Lazy susans are great kitchen organizers. Use them anywhere you have a bunch of smaller items you want to corral.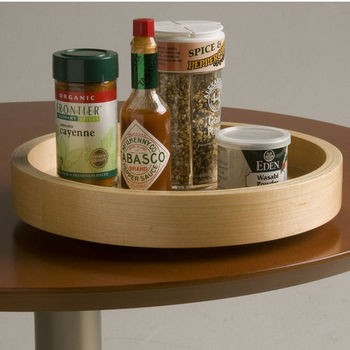 A
storage cart
on wheels is a great place to store small things such as appliances or extra dishtowels, and can be rolled away when you don't need it.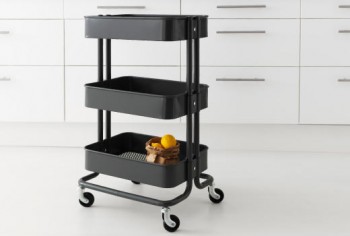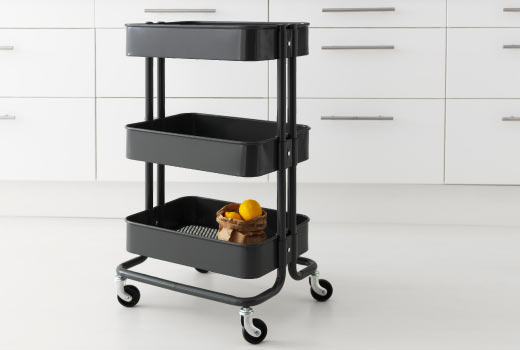 Sort through all those
cookbooks
, and get rid of those you don't use. Organize the remainder alphabetically or by type of cuisine. Use metal baskets to store your cookbooks in a fashionable way.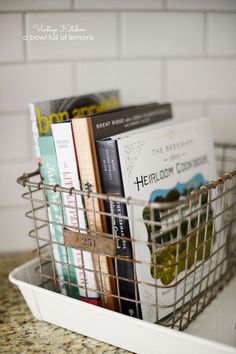 Don't try to do too much at once. Designate a smaller area to accomplish each day over several days so you don't get overwhelmed and quit before the job is complete.
Lastly, make organizing fun! Play your favorite music for motivation to keep going until the job is done.