This is something I have been wanting to do for a while now, but I wasn't sure where to start. I love the idea of having a dream/vision board displayed in my home—something to remind me of what's important and what my ultimate goals are. If that sounds awesome to you too, keep reading! Here are some ideas of what to create your board from, what to put on it, and how to organize it:

The board. As far as the board itself goes, you can use many different kinds of materials. You want something that you will be able attach papers, pictures, and small items to. Go-to materials might be corkboard, magnet board, or card board covered in fabric, painted, etc. But you can definitely go out of the box too—one idea I saw was to do a bucket list where you write the items down on small pieces of paper and display them by a bucket. Way cute! Anyway, be creative and design something that fits your personality. But don't be too fussy about the background because the idea is to cover it with your dreams and goals!
The content. What you put on your board is up to you, of course, but generally people put up pictures, words, or small items that represent dreams they have. These can be short- or long-term goals. Your board could be completely dedicated to your career, or your family, or everything in your life. The idea is for the board to be a reminder of your goals and an inspiration to achieve them. And don't be afraid to put it on display, because you should be proud of your dreams!
The organization. Again, this is totally up to you and you should design your board to fit your personality. Some people are very organized about the way they arrange the items on their board, while others' boards are eclectic and uninterpretable to anyone but them! Just have fun with it!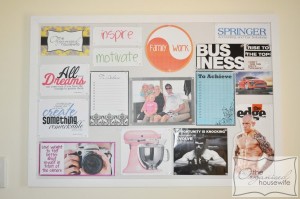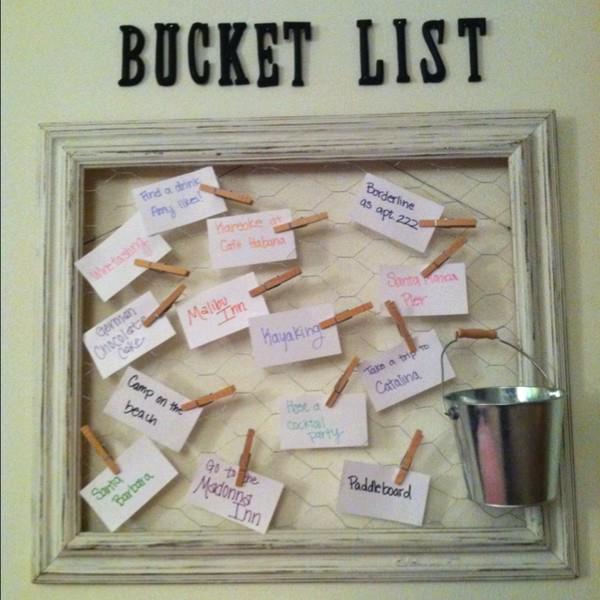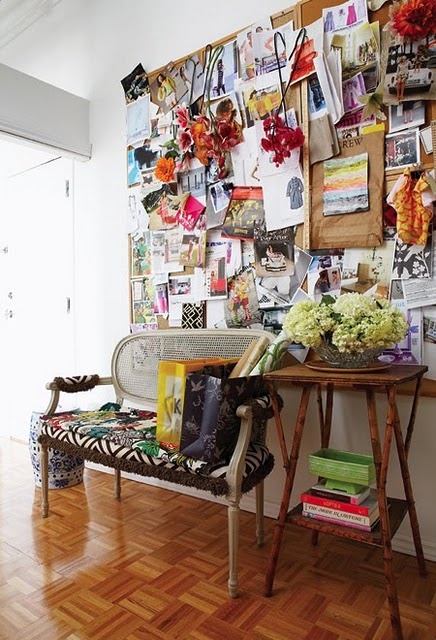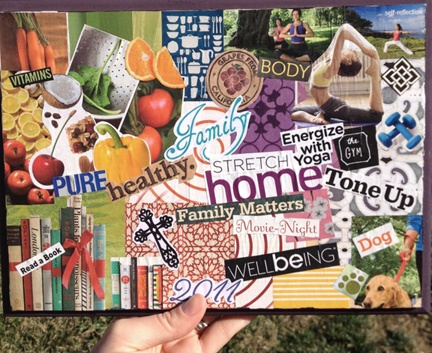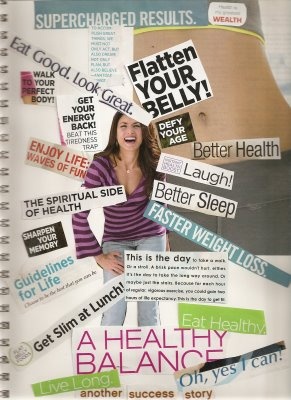 http://theorganisedhousewife.com.au/organising/creating-an-inspiration-vision-dream-board-for-the-blog/
http://soulpretty.blogspot.com/
http://www.brigeeski.com/blog/diy-new-year-new-dream-boards/
http://recycledrealities.blogspot.com/2009/03/march-vision-board-dream-board.html