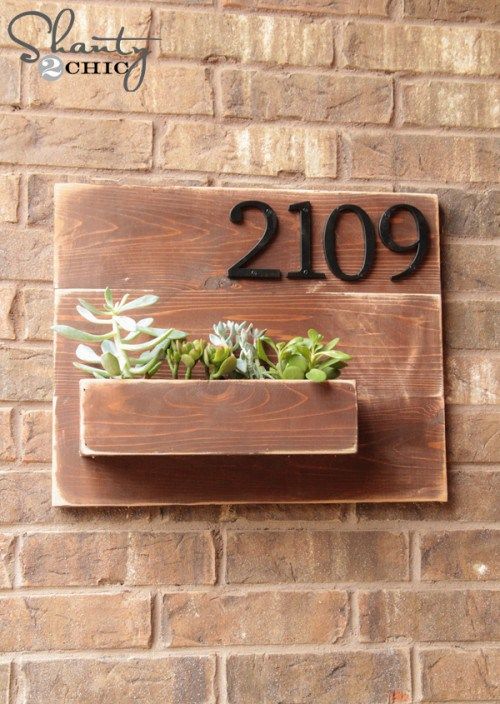 Using old boards from a garden pallet and use them as the mount for your house number! Put them together to create a rustic board (and planter!) and simply add your house numbers to the board. Get the tutorial from The Saw Guy.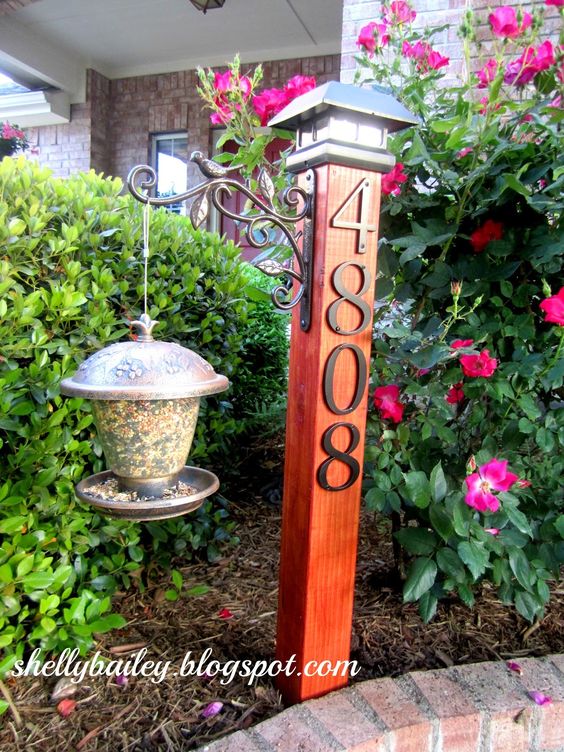 If you have a post in your yard, then attach your house numbers to it vertically. If you don't have a post, but want one, then simply plant it in your yard and add the numbers. Find the tutorial here!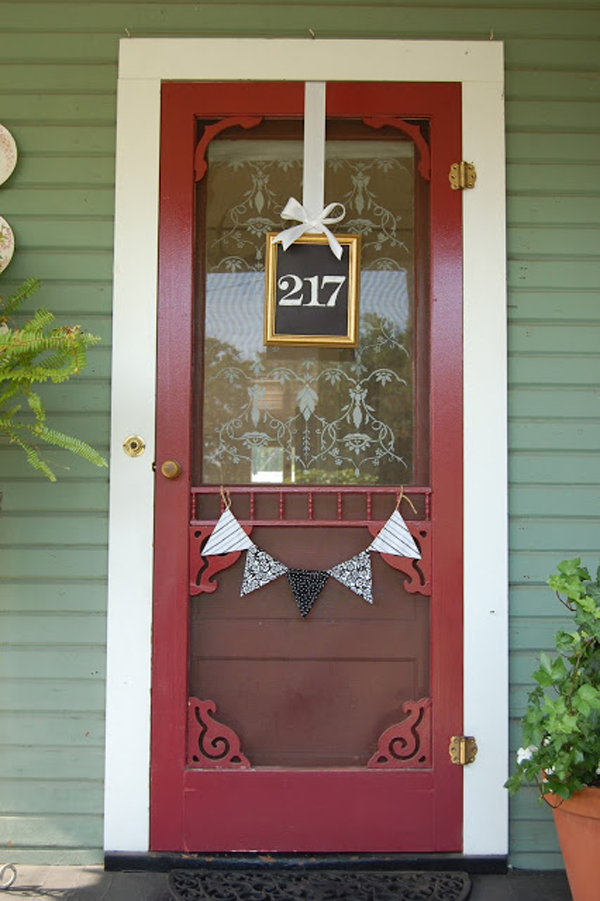 A really cute way to display your house number is by hanging a chalkboard from a ribbon and positioning it like a wreath on your door. Simply write your house number in large letters!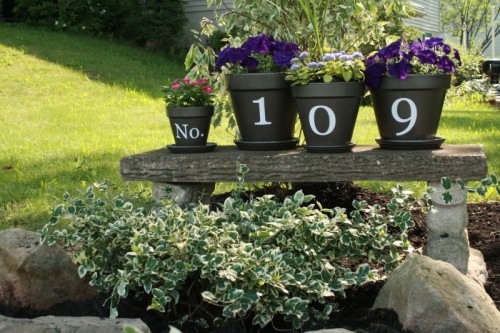 Use a bunch of flower pots (whatever kind you want) and then put a number on each one of them. Fill the pots with flowers and other greenery to make your display bright and gorgeous!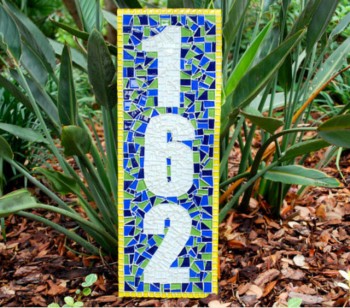 Make a fantastic mosaic tile board that you can use to display your house number! You can use old tiles or whatever else you want for the mosaic, just make it fun and unique!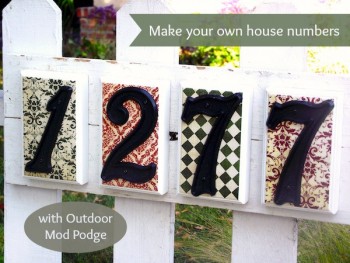 Mod podge house cards are the perfect way to display your house number. Hang them from the railing of your porch, fence, or anywhere else! Just make a placard for each number and use this tutorial to make your house numbers totally fabulous!
You can also use picture frames for each of your house numbers and then hang them right up next to each other! It's an easy and classy way to display your house number!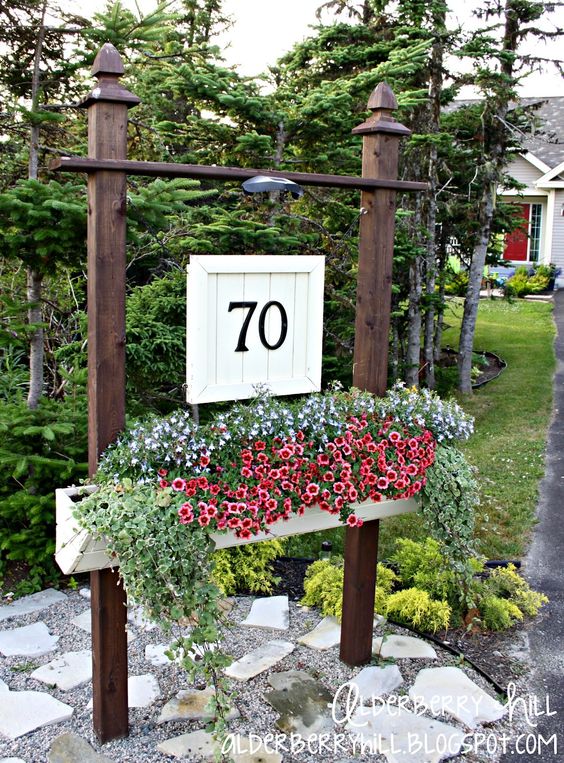 If you love hanging flower baskets, then turn one into your house number! Just paint or attach the house numbers to the flower basket nearest the road so everyone can see it along with the beautiful flowers!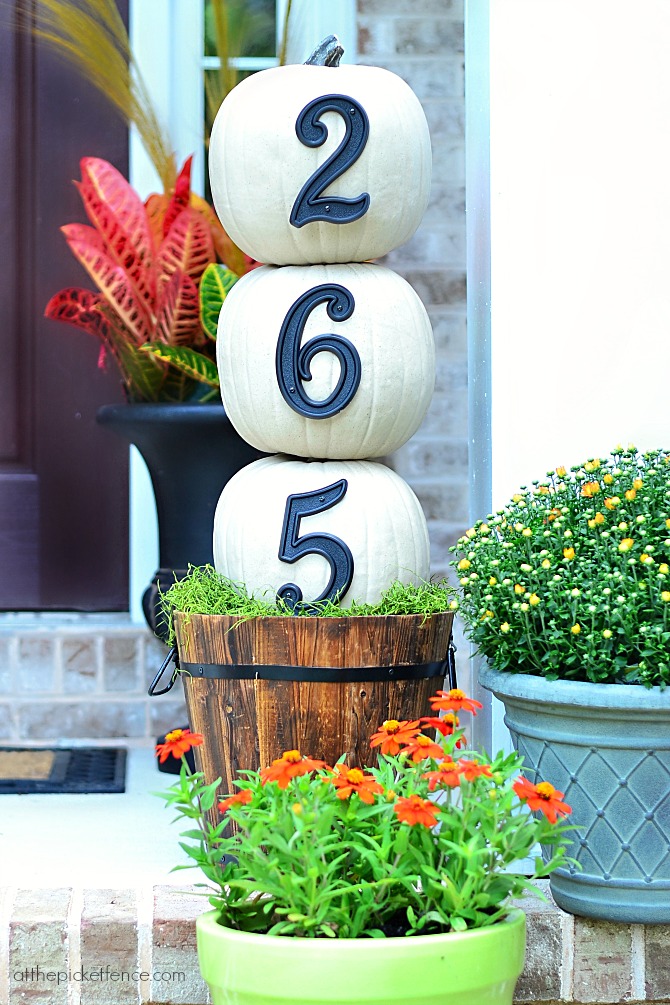 For fall (although you could do this anytime, really), stack some pumpkins and put one house number on each to get a vertical house arrangement. It's cute, festive, and great for the season!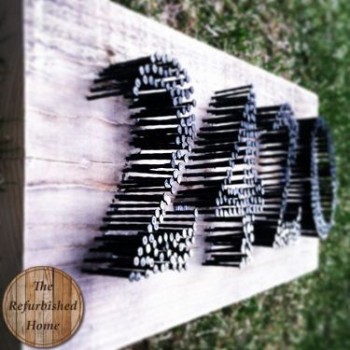 Nail nails into a wooden board to make the shape of each of the numbers in your house number. It's a fun and creative idea, plus it looks gorgeously rustic!