All this talk about kitchen cabinets makes me want to paint mine!  And they aren't even old, yet.  For those of you that want to update your kitchen, but don't have the huge HGTV style budget to do a full-on kitchen renovation, there are some affordable options to do a DIY update.  Here are the biggies.

Paint Cabinets
Nothing is much simpler or probably more cost effective than just painting your cabinets. A fresh coat of paint (or even new and fun color) can really change your kitchen and make it look great again! Choose a color that matches your appliances and other decorations.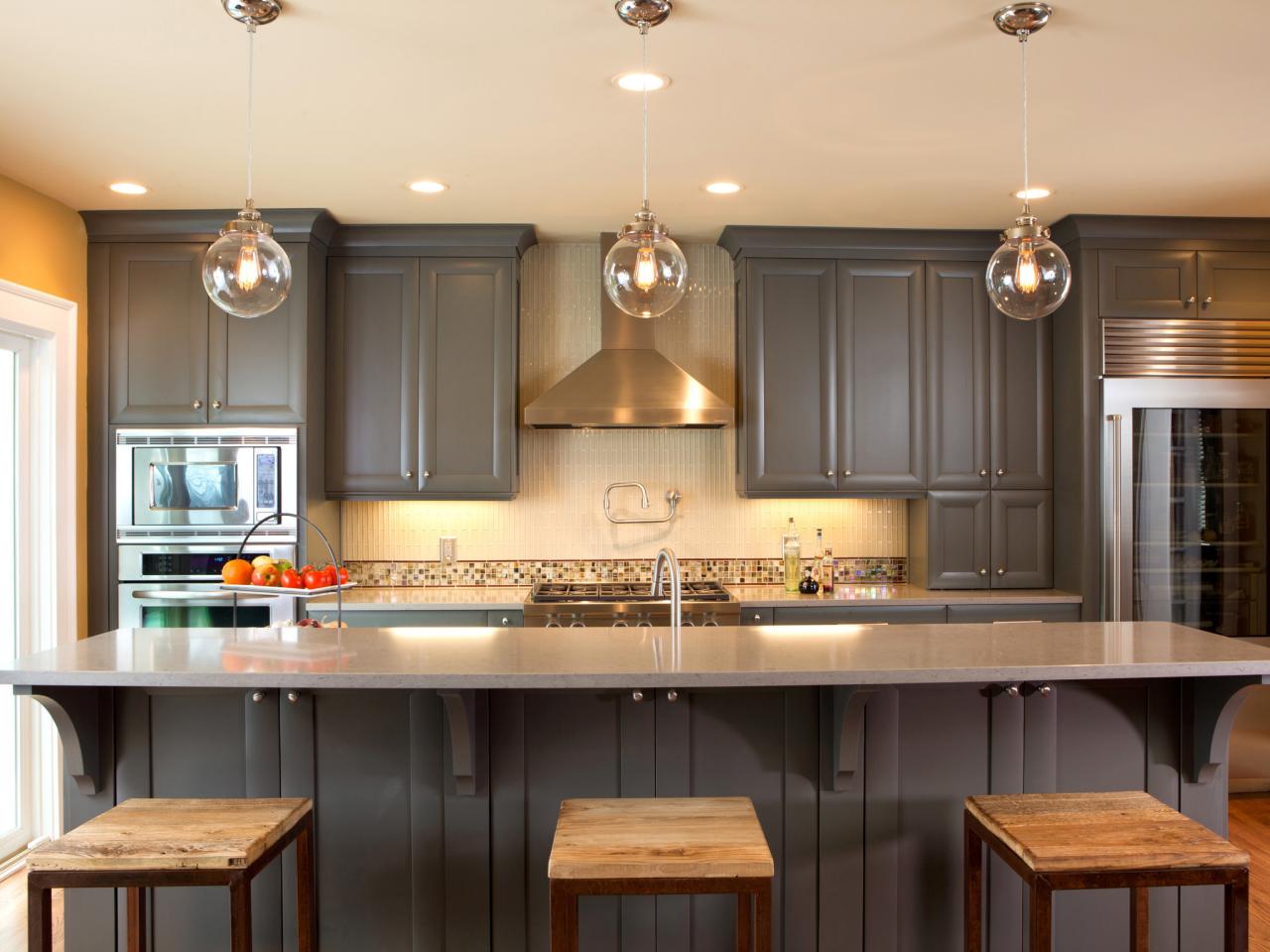 Change or Replace Countertops
While you're at it, you might as well paint the countertops, too! Countertops are often a reflection of the age and style that the house was built in. There are infinite amounts of countertop designs and patterns, so choose a new one that you love or simply paint over the old one!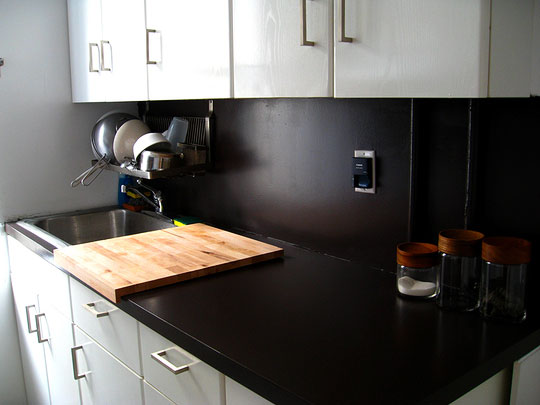 Add a Backsplash
Backsplash is one of those things that no one notices unless you don't have it, it looks bad, or you do a GREAT job installing it. Backsplash can take your counters and kitchen from drab and ordinary, to beautiful and sophisticated! Choose a backsplash that goes well with the rest of your kitchen but that also makes it look fabulous!  There are really easy and inexpensive peel and stick sheets of glass tile that are really simple and add a lot of dimension to your kitchen.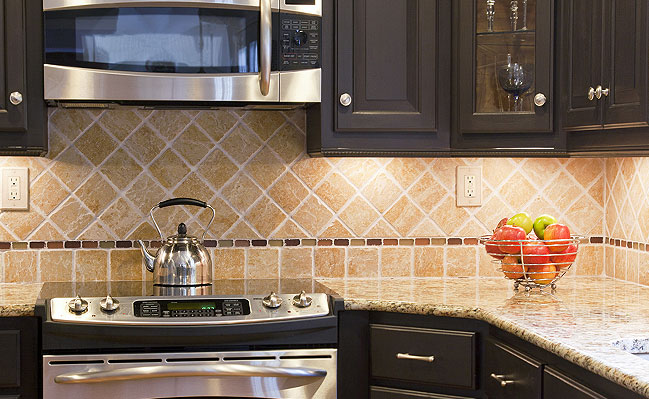 Change Hardware on Cabinets
This may seem like a small change, but hardware says a lot about the age and quality of a kitchen. Old, scratched, and rusted hardware makes a kitchen seem outdated or unclean. This is a simple change that can bring HUGE results.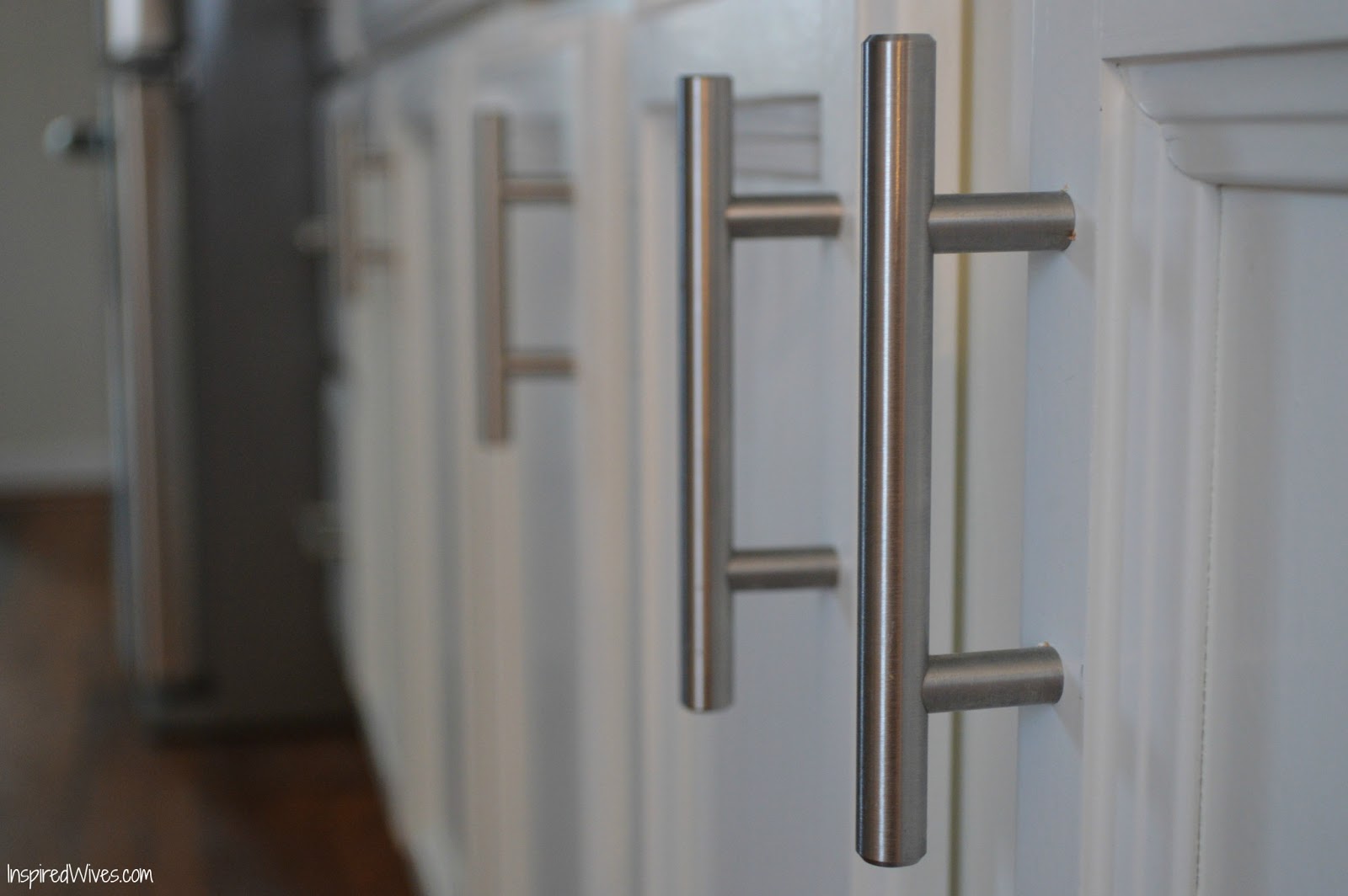 Add a Hutch or Buffet
Additions like this don't take up a whole lot of room and they can really take your kitchen to the next level! An even better idea would be to get the hutch or buffet in an accent color! This would tie everything together in your kitchen and be great for the color scheme!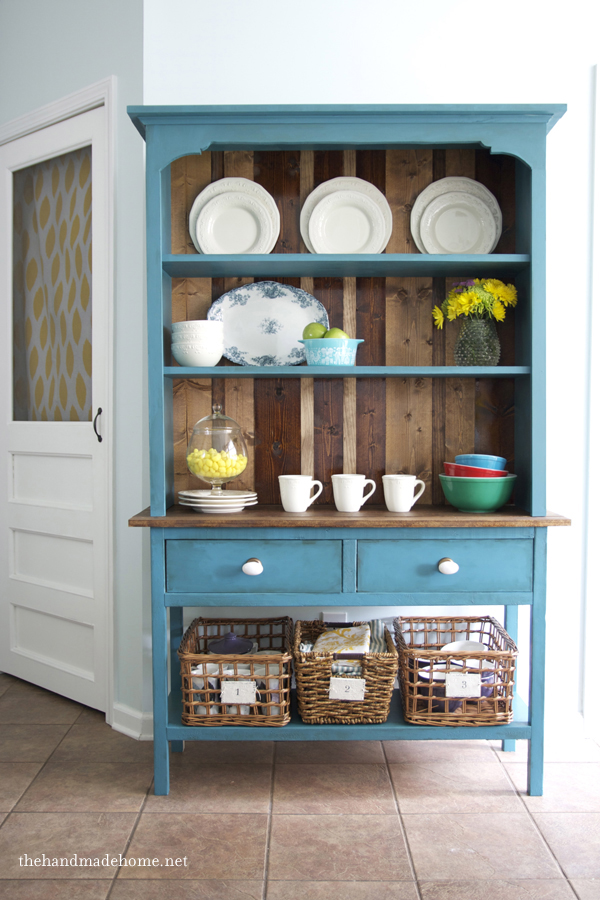 Paint
Actually, you can pretty much paint anywhere and anything in your kitchen and it will make it look better– A fresh coat of paint does wonders for any room. Paint any of your decorations or kitchen surfaces, but also consider painting the walls! If you do this, especially around the cabinets, it can make a bold difference that looks great in your home!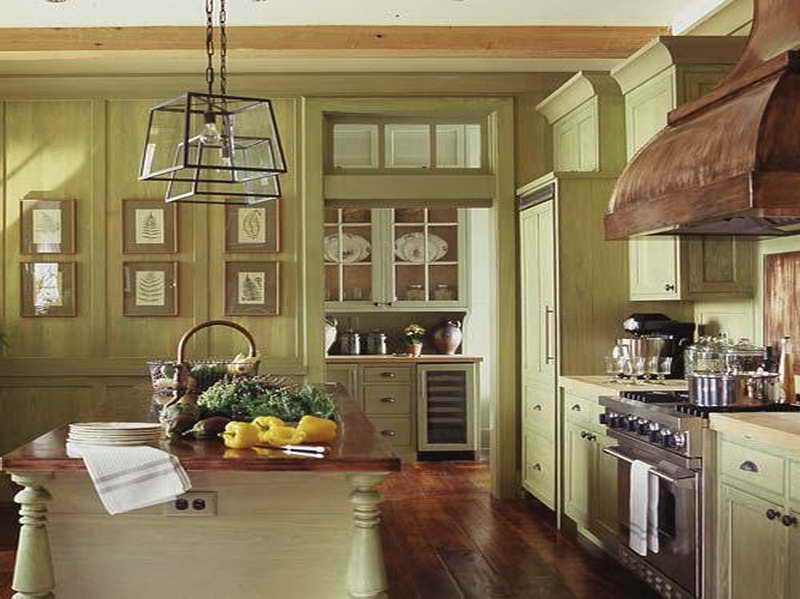 Change Ceiling
This is a little more work than the other ideas, but if your ceiling is outdated or ugly then it's a great idea! You can simply paint the ceiling a new color, or you can completely redesign it! You can add wood planks, paneling, or even a beadboard. Choose a style and design that you love and go for it!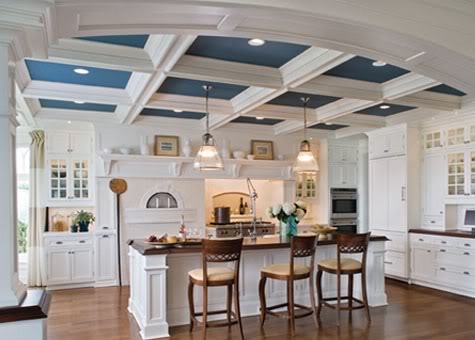 Add Industrial Elements
This adds a fun twist to your kitchen! Go ahead and add some bar stools, wall hangings, exposed hinges, metallic accents, or other industrial elements that can make your kitchen look chic and sophisticated! If you've got a creative and decorative eye, then this idea is a fun challenge to tackle!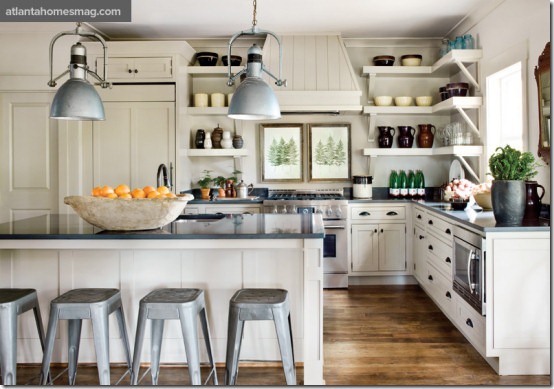 Open cabinets- No Doors!
It may not seem like it, but this style adds a lot of interest and fun tension to your kitchen. It's also a great incentive to stay neat and organized because you can't hide any of your messy drawers or cabinets! This is also a great idea if you have fun and colorful dishes that you want to show off!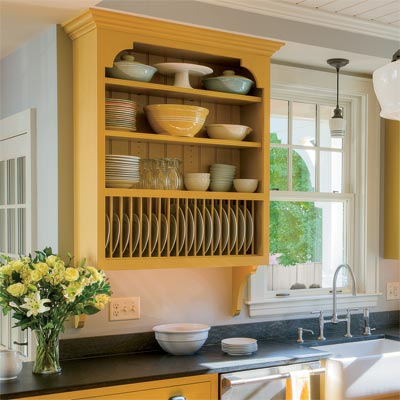 New Light Fixtures
This is especially important if you are sporting the builder grade lights.  I am a huge lighting person.  Lighting is almost the first thing I change in a room. Choose light fixtures that maximize the brightness but also look great in your kitchen.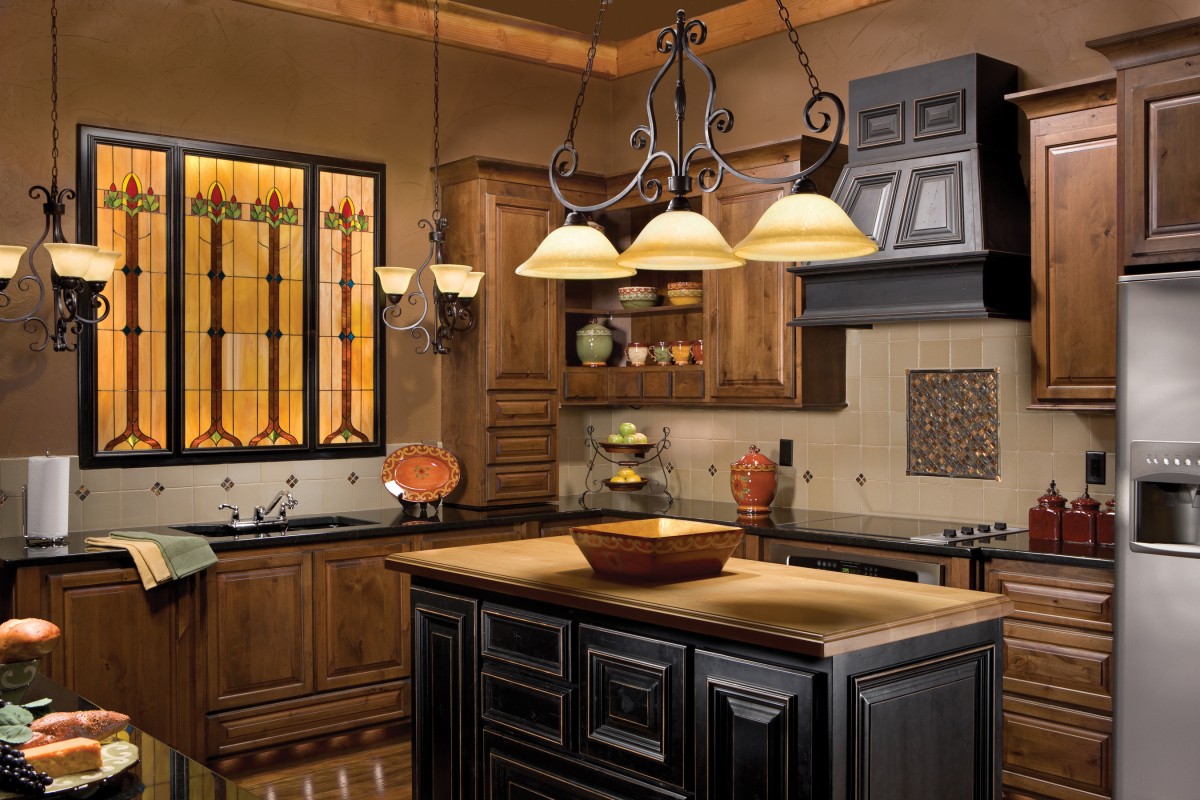 Storage Space
Add some storage space to your kitchen so it doesn't look as cluttered! There are lots of different ways to do this, so choose a style that works for you and fits in your kitchen.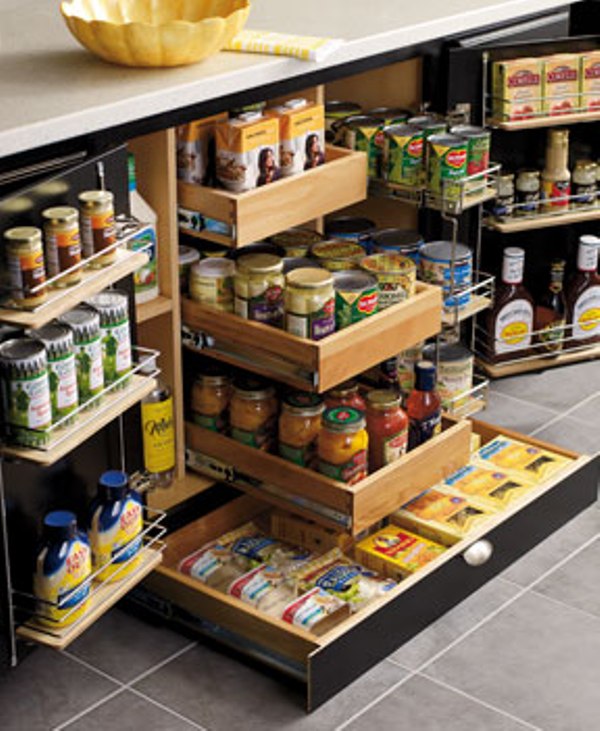 Get Organized
Kitchens have things, lots of things. That's just how it is. Instead of storing all your food stuff in their original (and often ugly) containers or packages, get organized with some jars! This is great for items that need to be sealed and kept in the pantry.