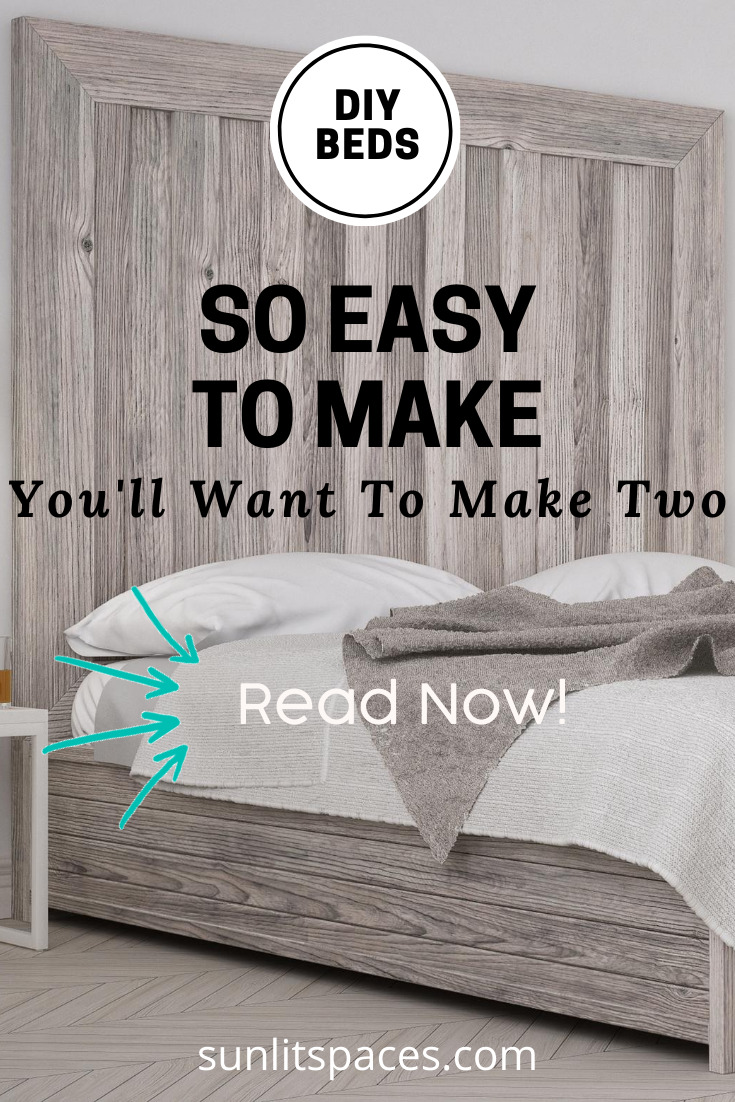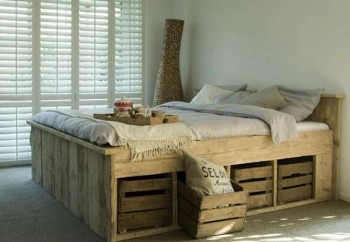 I love the idea of having a bed that's not only functional but also acts as storage! Make this great crate bed that allows you to stylishly store things underneath the mattress!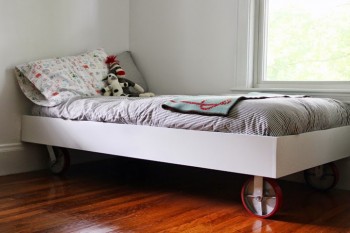 It may not be conventional, but a bed with wheels is actually really effective if you have a small space and need to maximize storage options. The wheeled bed means you can access all parts of the bedroom just by moving the bed!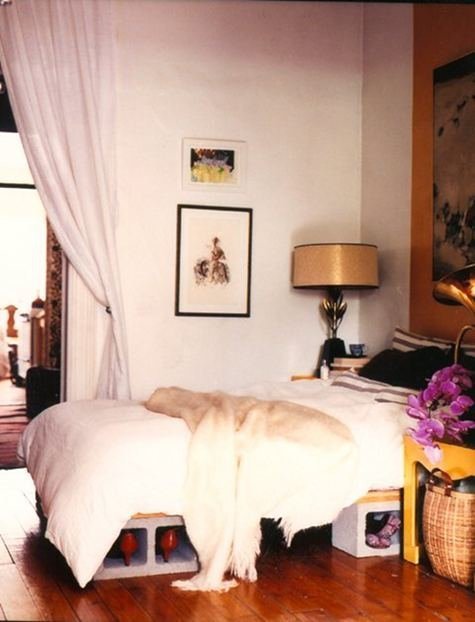 Cinder blocks are actually really effective when it comes to supporting a bed, but they can be fun and festive! Add a color or design to the cinder blocks to make them more personable.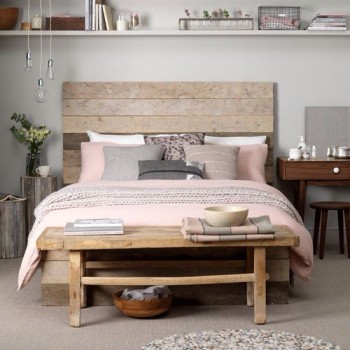 Turn old scrap wood into your bed frame! It is environmentally friendly, looks great, and can still last a while. Just make sure the scrap wood is solid enough to hold the weight of the mattress.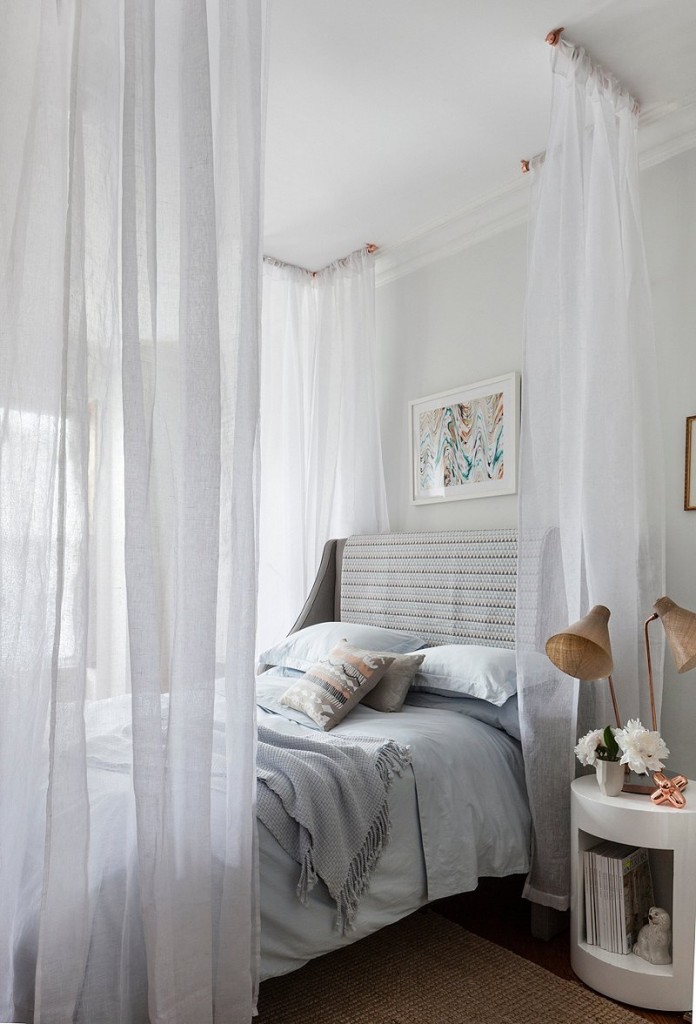 I love the idea of making your very own canopy bed. It's incredibly elegant, and totally yet simple. You can tweak it with your own customization's, but the overall effect will be the same. Add whatever type of canopy material you want!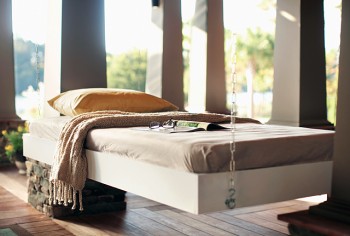 You could even go beyond the canopy bed and make a hanging bed! You'll obviously want to make sure the ceiling mounts are sturdy enough before you try this, but it looks great and really adds a unique touch to any bedroom. Plus, how relaxing would this be to sleep on?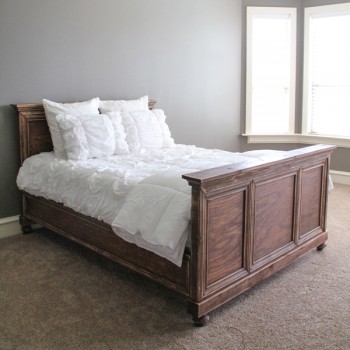 Who would have thought that a little bit of plywood and some molding could look so great? This combination is absolutely stunning, and what's even better is that you'll have made it yourself!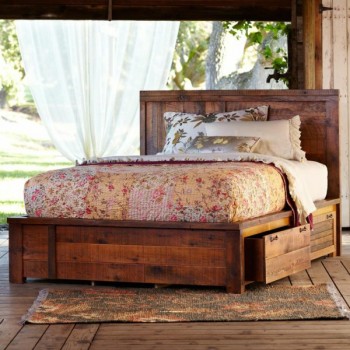 Another surprisingly stunning bed is one created from wood pallets! There are a few different ways you can do this design, but all of them look great!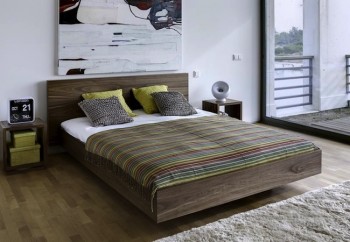 Make a platform bed that is classy, elegant, and that looks great. Like the other options, there are lots of designs to choose from, but the overall look of the bed will be the same!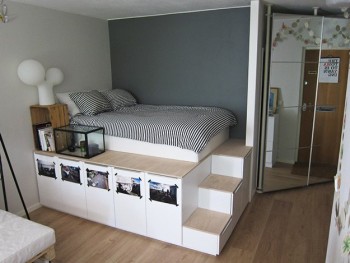 Add a little dimension to your room by making a bed frame with stairs in it. The raised look is really unique and can make your room seem so much bigger and better! Plus, you can use the space underneath the bed for storage.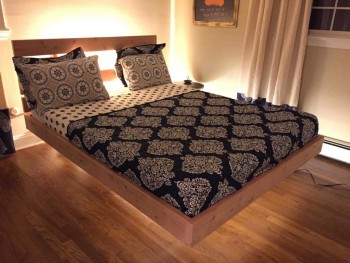 For those of you who really like to customize and make things unique, try a lighted bed! It has lights woven all in and out of the design so that your bed is super lit up and great!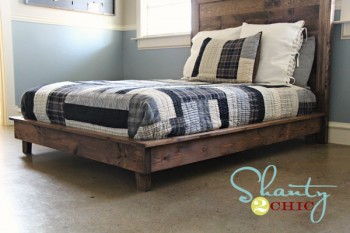 Make a wooden frame for your bed and then add some legs to give it a bit more of a standard and traditional look. You don't have to do much for this frame, but it is a conventional and great DIY bed.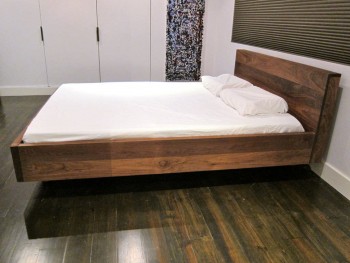 Put a classic spin on the bed by making a floating frame! It's fun, unique, and you'll still have a bit of space beneath the bed to store some of your items!