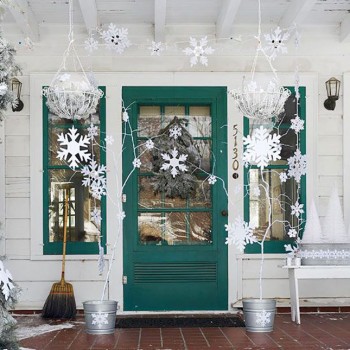 Make snowflakes out of pretty much any material that you have lying around. You can do thin paper ones, large wooden ones, or even some metal snowflakes! Add string lights if possible!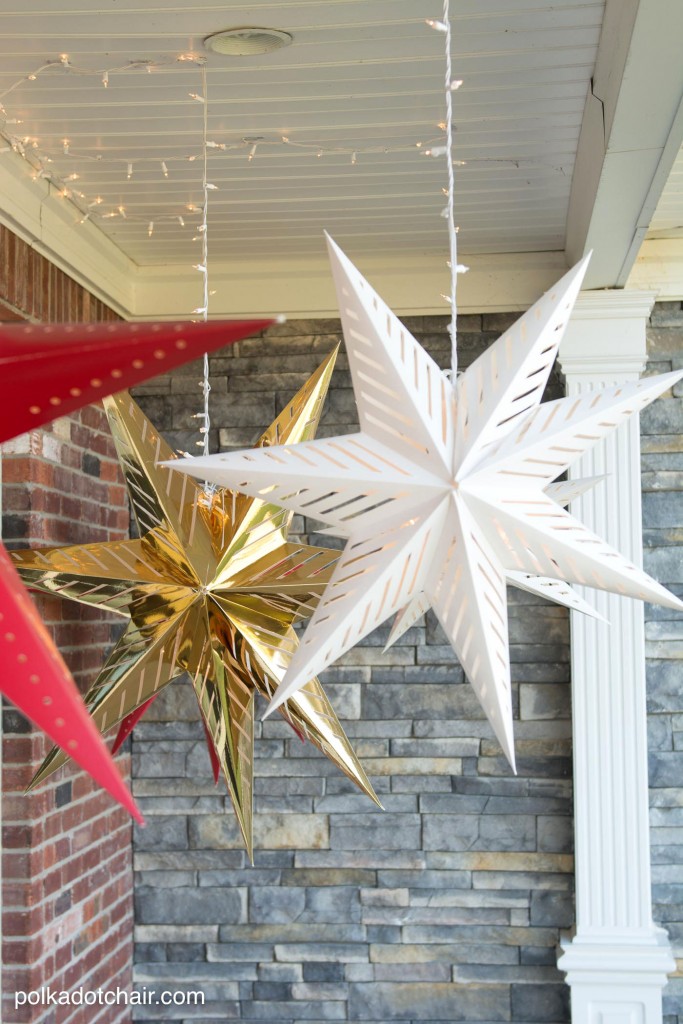 You can do the same thing but make stars instead! These stars look great on any part of the porch: hanging from the ceiling, on the railings, or right on the side of your house!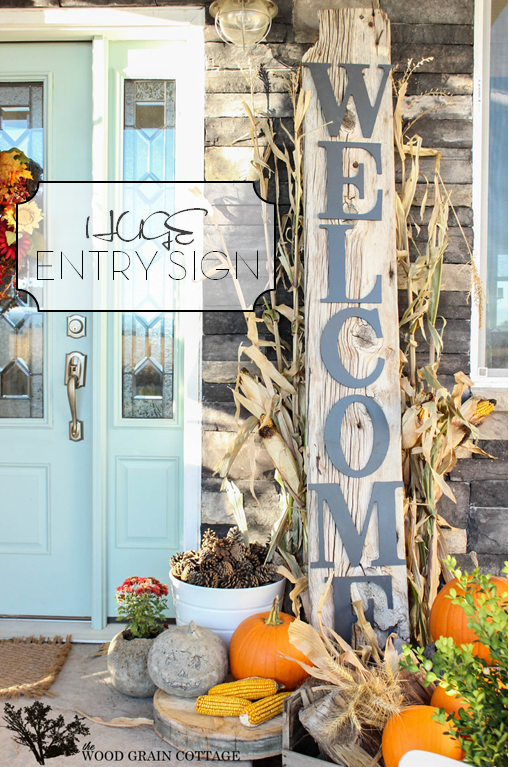 Make a fun holiday sign for you front porch. You can make it out of any extra material you have sitting around and any paint you might have left over! Just be creative!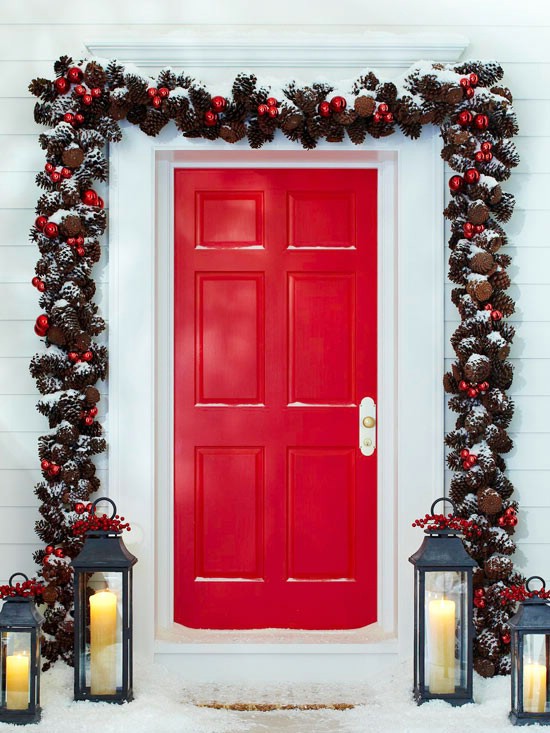 Garlands are great for any holiday season. You can make a pumpkin garland for Halloween, a leaf one for Thanksgiving, or a green one for Christmas!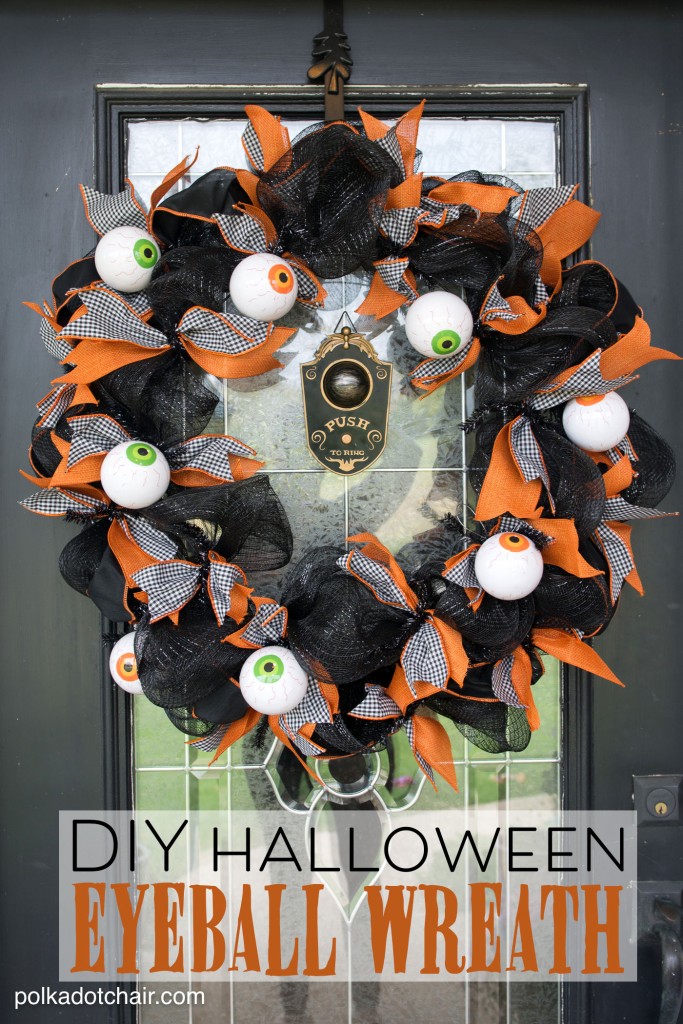 Wreaths are really common festive decorations and look great anywhere on your porch. There are tons of materials and ideas to choose from, so find one you love and go for it!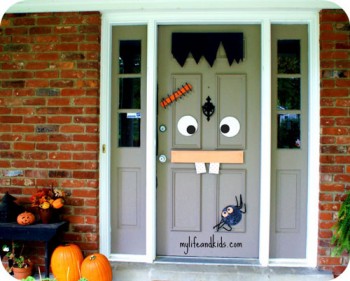 Transform your front door into something that represents the holiday! It could be a snowman for Christmas or a scary monster for Halloween!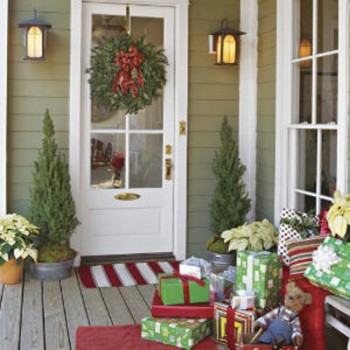 Take some boxes and wrap them up to look like presents! You can put these anywhere on your front porch or even on your lawn under the trees!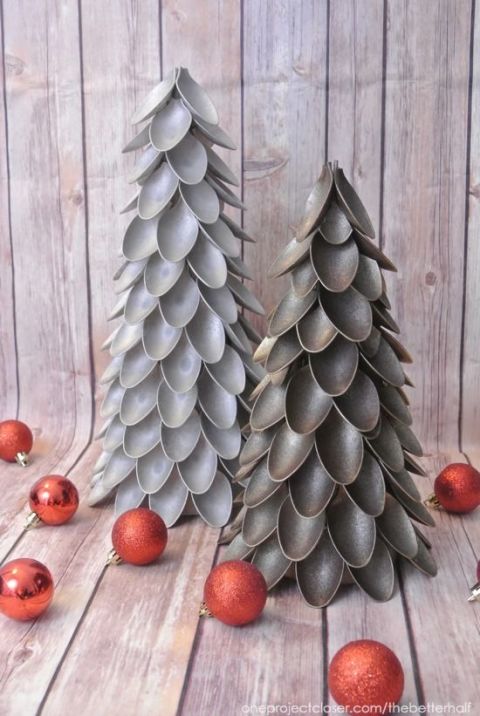 Make this gorgeous plastic spoon tree that really brings in the Christmas spirit. It doesn't take a whole lot of time or money to make it and it's amazing!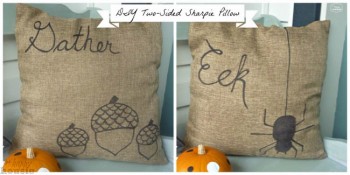 If you have furniture on your front porch, then some nice festive pillow covers will be great! You can find some designs online and then just make the ones you like most!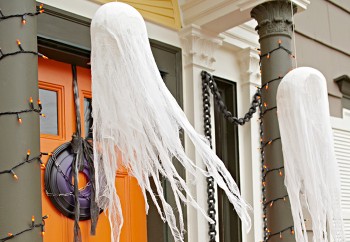 For Halloween, just take some white cloth and hang it over a light or just around a foam ball to make a ghost! It's creepy, cheap, and really easy to make!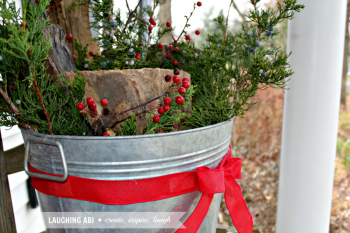 Make some sort of festive arrangement in a metal bin or bucket. For Christmas, combine red berries, twigs, pinecones, and greens to look amazing!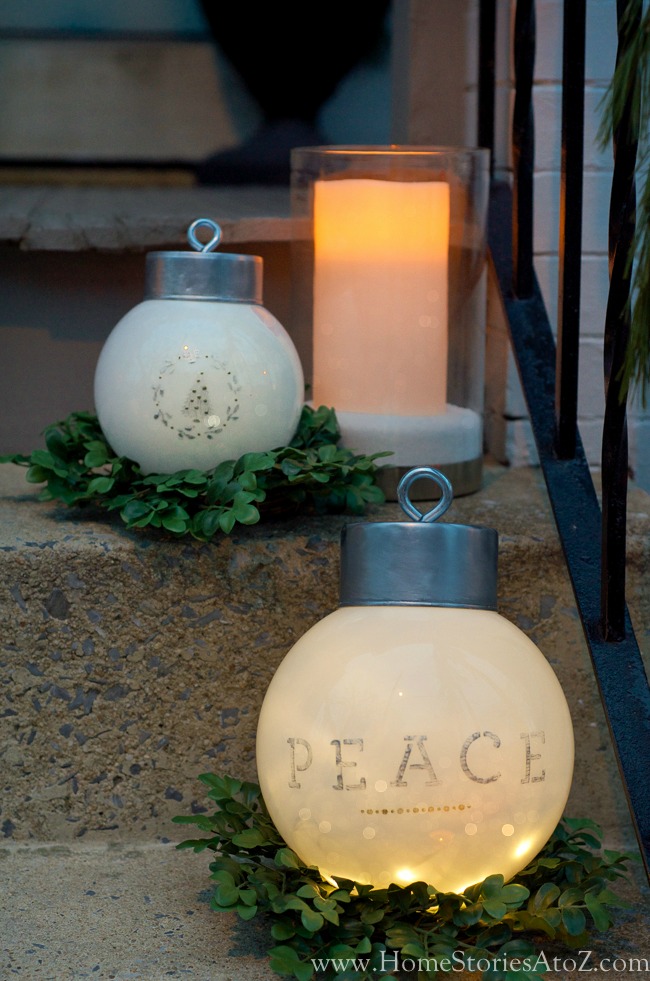 Make these fantastic glowing ornament lights that you can put on the stairs of your front porch or just anywhere you want. There are tons of different types you can make, so have fun!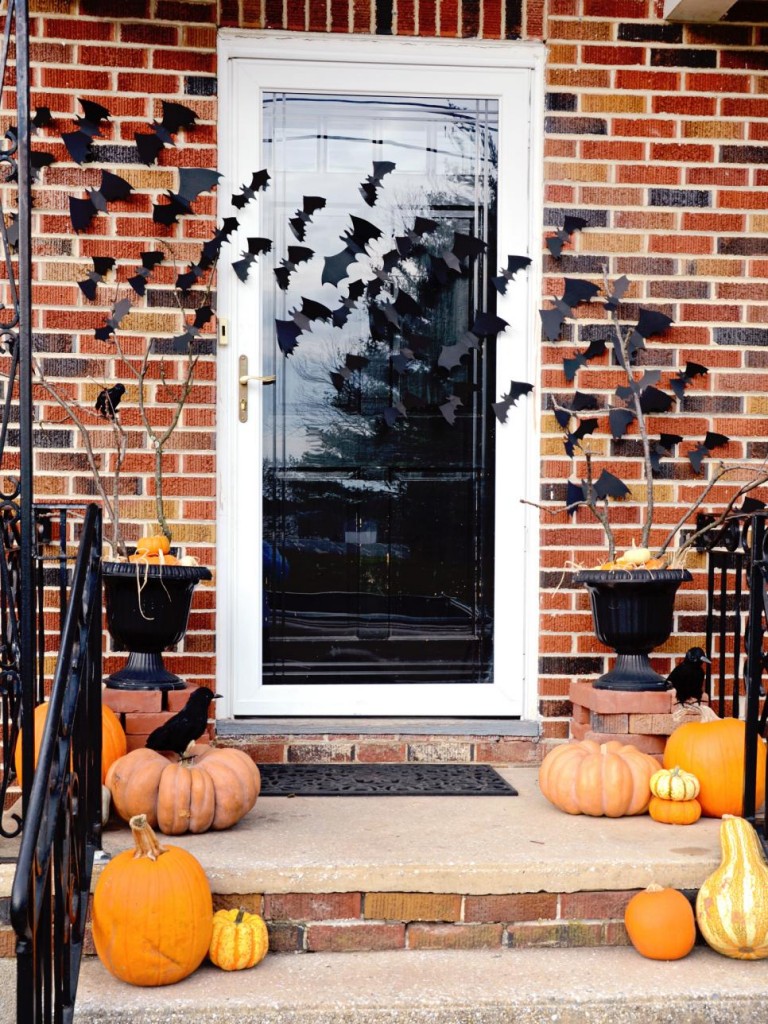 Cut out some birds or bats from black paper and then put them all over your front porch to look like a spooky Halloween infestation! Super easy and really cheap.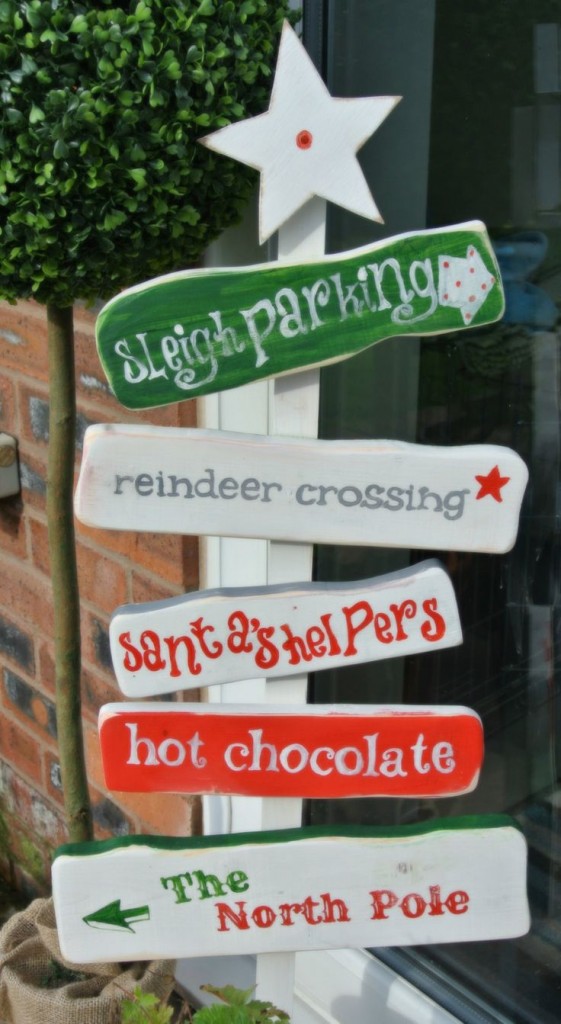 Make this cute sign that shows "directions" around the North Pole! It has arrows for Santa's home, the elf's workshop, the reindeer stable, and so much more!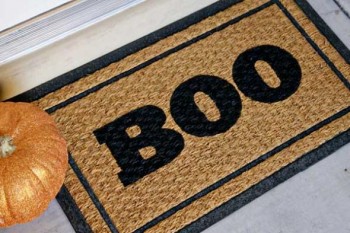 Get a blank or bland doormat and then make one that's customized for the current holiday. You can paint or design a scene from your favorite holiday story or just put a quote from a song!