Is it really possible to be "too organized?" Because lets be honest with ourselves, organization feels so good. Imagine opening every drawer in any given room of your house, and being able to find exactly the item you're looking for. Dream no further, and get organized with these 15 tips.

Pour a line of hot glue down your hangers, and create DIY non slips! Idea from The Shabby Creek Cottage.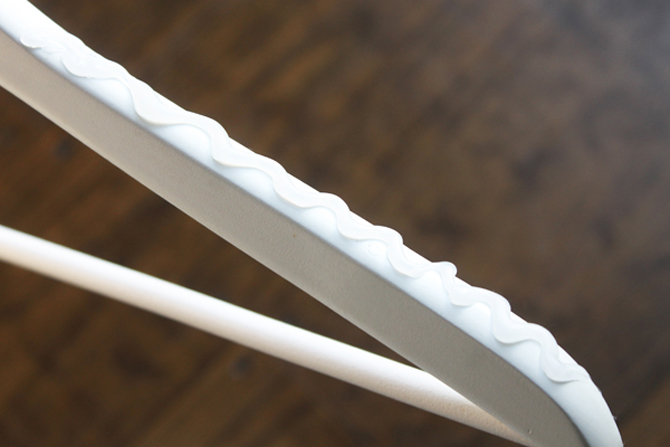 Domestically Blissful recommends putting your empty toilet paper rolls to good use, and use them to store your phone chargers. Label them according to who they belong!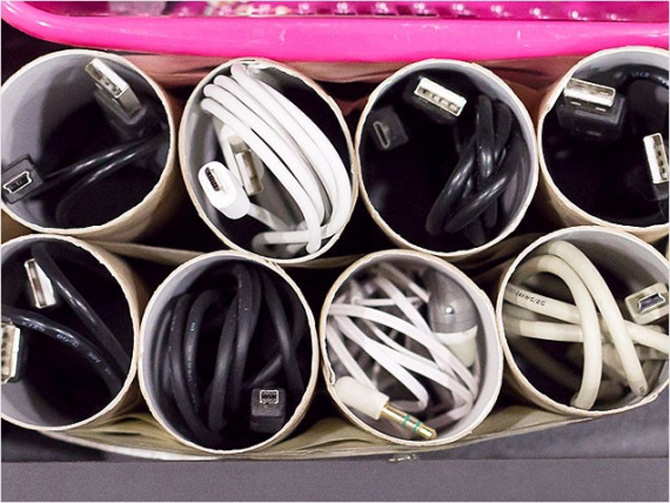 Keep your hair ties easily accessible and not strewn everywhere with this cool caribiner hack from Tomatoes for Apples.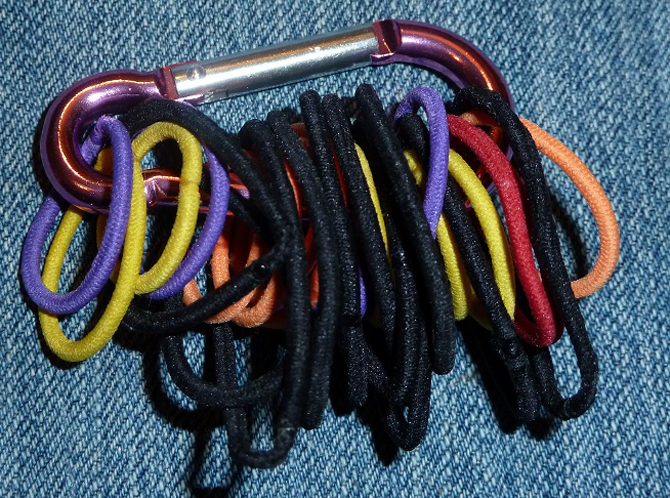 Martha Stewart came up with the solution to under the sink storage. Install a tension rod of course!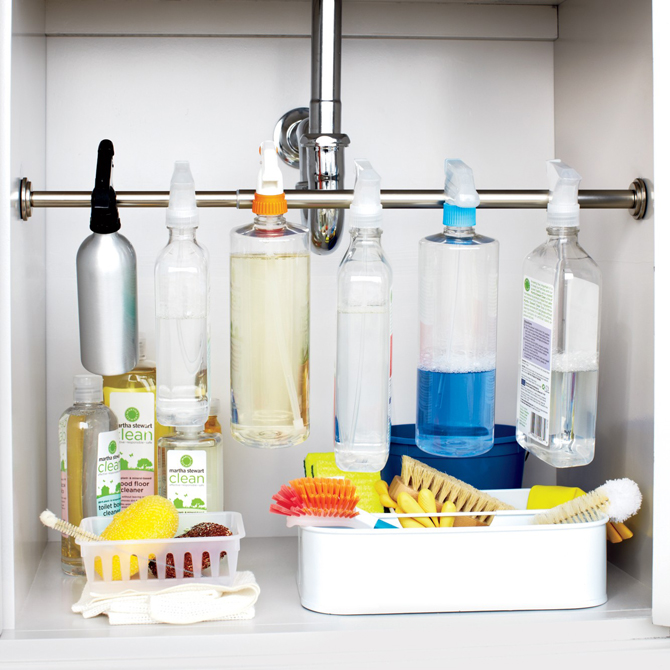 Turn a cereal box container into a mini trashcan perfect for your car.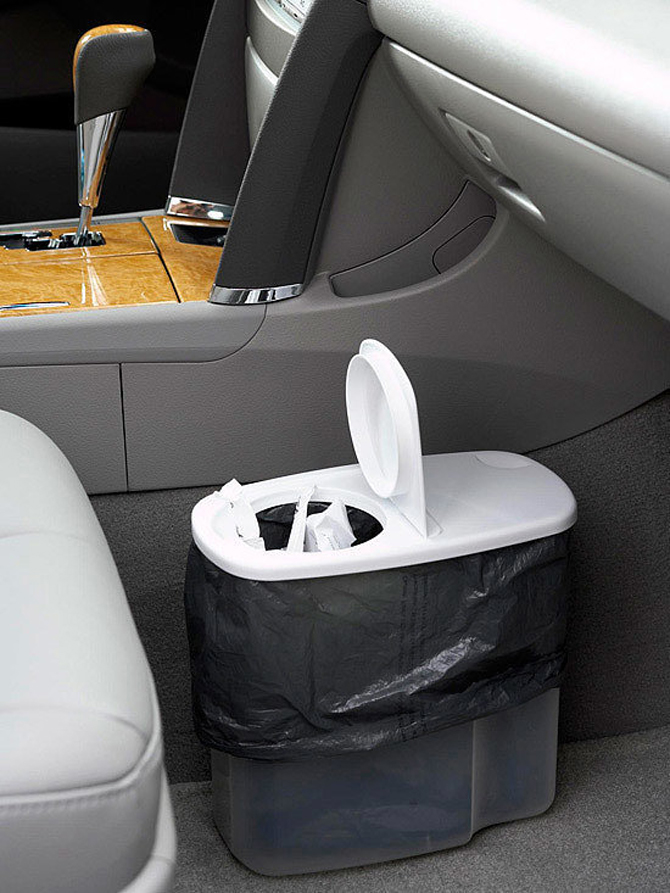 This is for all of the makeup gurus from Brit + Co. Store your eye shadow singles inside an ice cube tray. That way you can see all of the colors!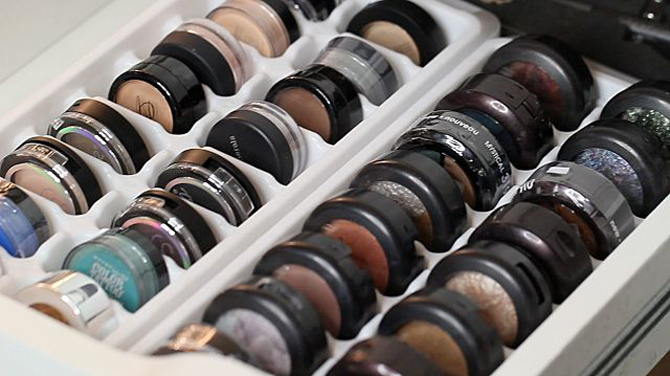 Scarves are such a difficult item to store effectively. They take up a lot of space! Minimize the space needed to store, and hang them off of a hanger.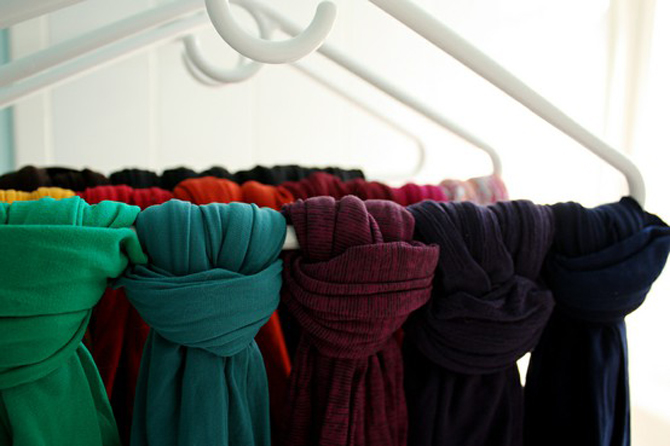 Magazine holders make great ways to store your cling wrap and zip lock baggies. This way, they won't get stuck in a drawer!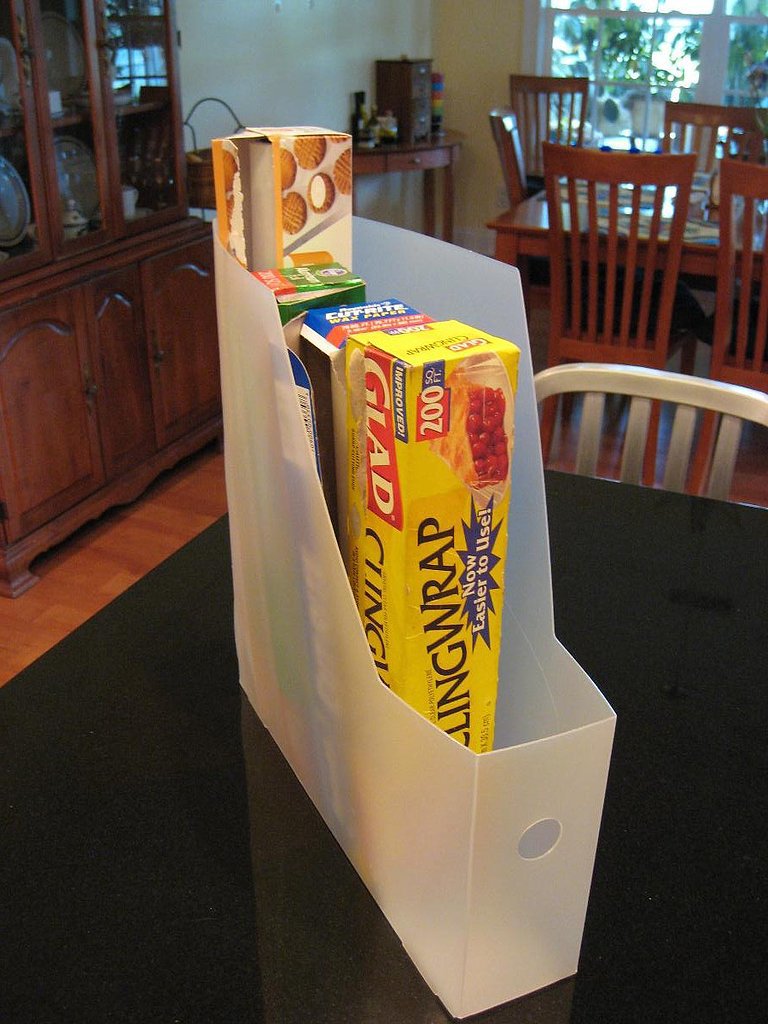 Plan out your week with daily clothing tags. Having your clothes already picked out is a great way to save time in the morning!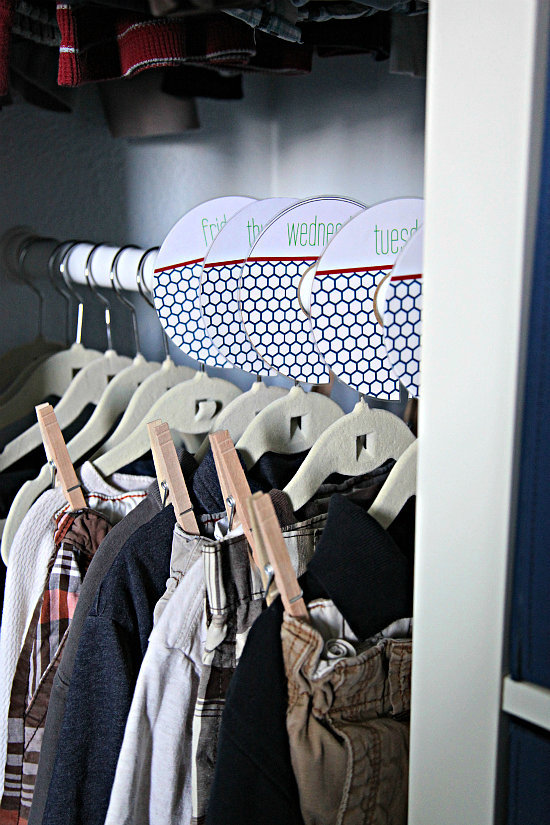 If you are in need of a new jewelry organizer, and you consider yourself to be a repurpose queen, turn your old wine bottles into chic organizers.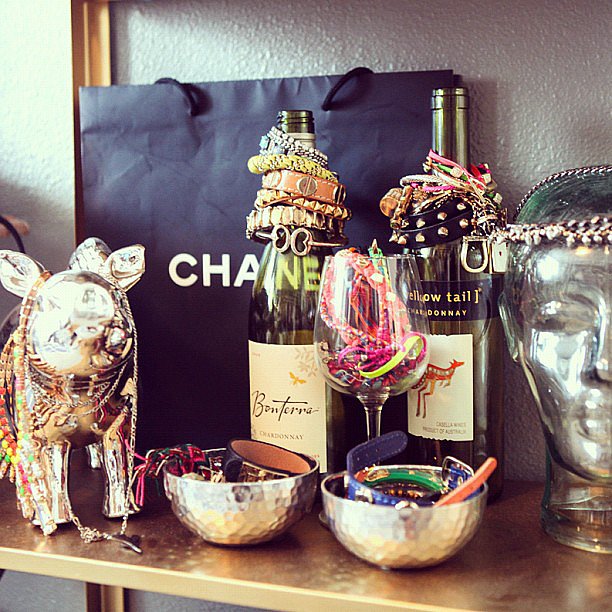 Add color to your calendar with washi tape. Coordinate each color to a member of your household.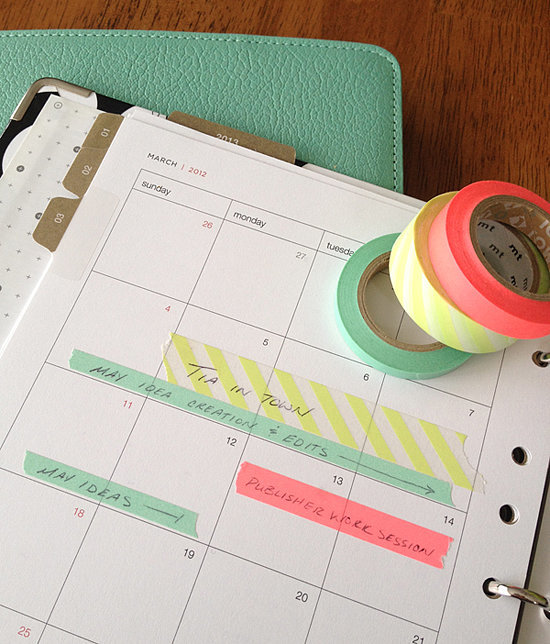 Recycle some pretty shopping bags and turn them into dainty little storage containers. Who doesn't love Tiffany Blue?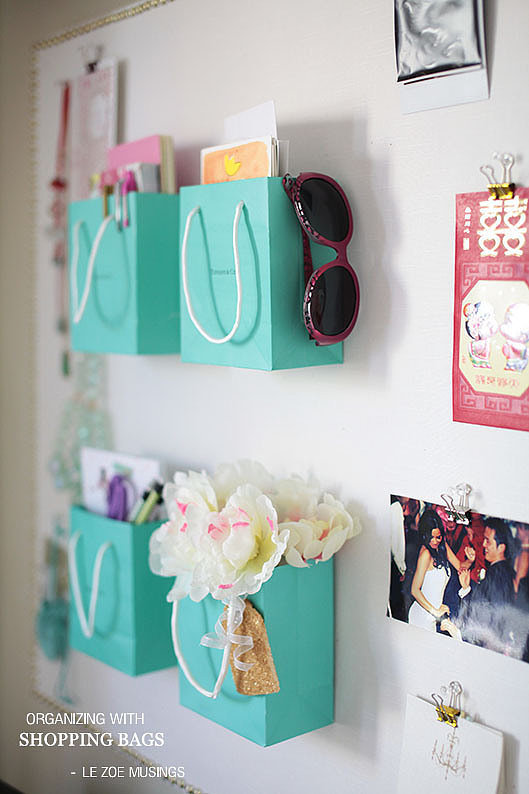 Save space and keep clothes from wrinkling by rolling them up and then putting them in your drawers.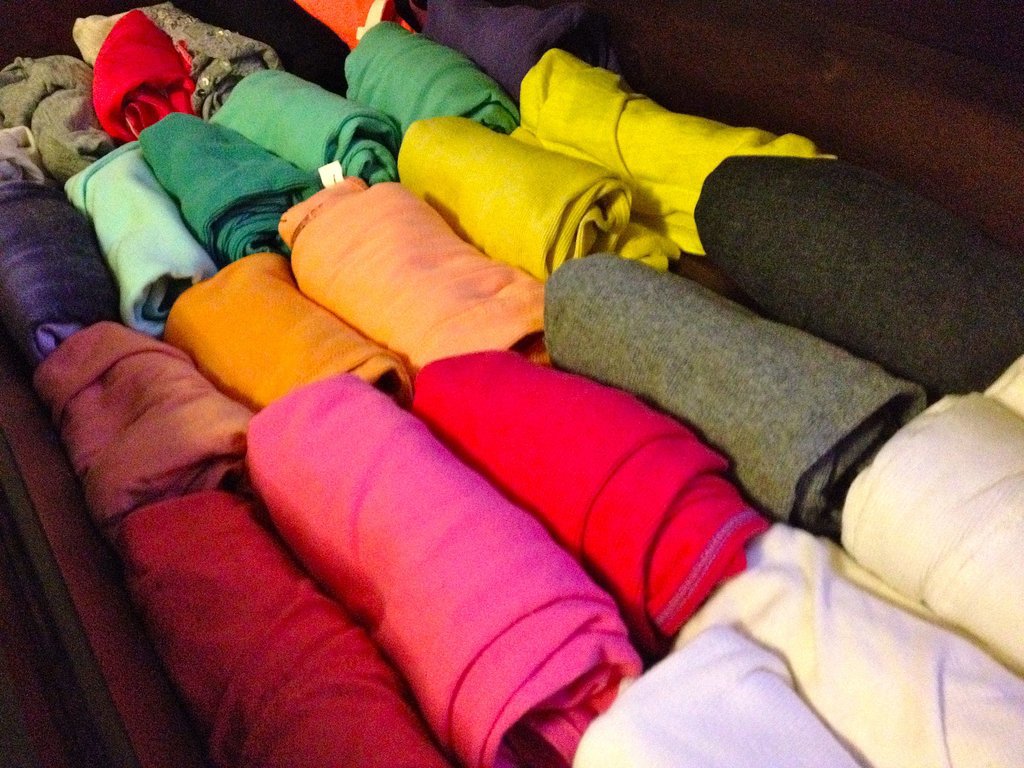 Make your own ribbon holder out of a oatmeal container. Tutorial here!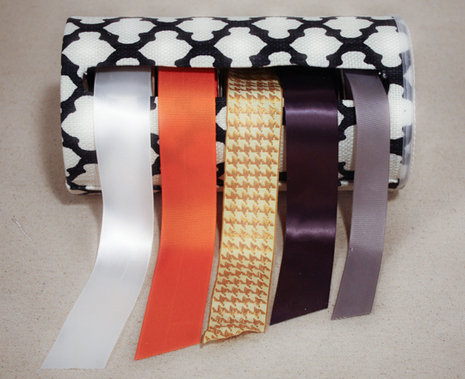 Keep your cleaning supplies in order with an over the door pocket organizer. You can easily see the labels, and this keeps them from spilling!