See Remodelaholic to see how you can turn your old crib into a drying rack for dishes right here!   What a great project!  Even if you don't have time to put them away right after they dry, this still looks like a cute plate holder on your wall.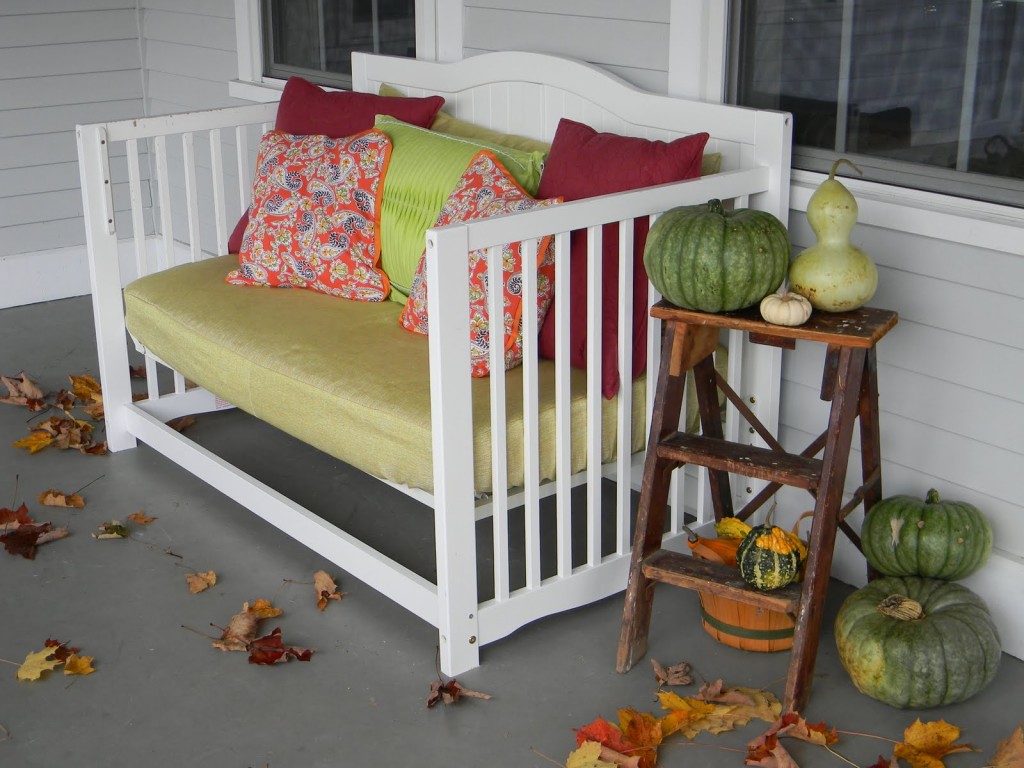 A crib can be converted into a cute outdoor seat! You can hide how deep it is by using pillows to decorate while still leaving a lot of sitting space.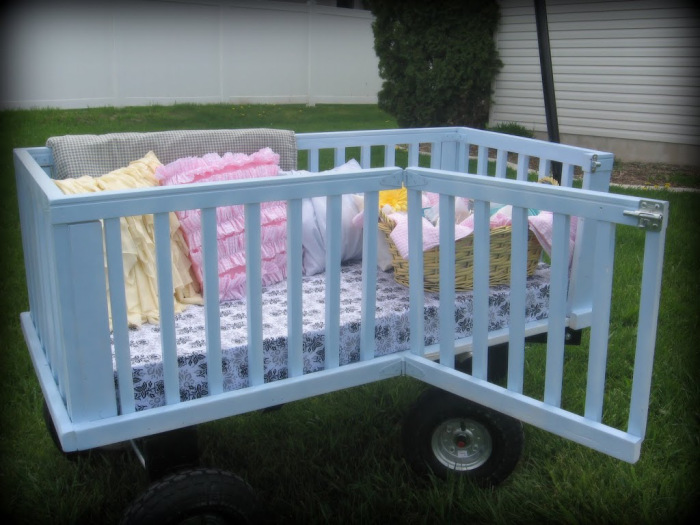 How cute is this picnic wagon? You can enjoy eating outside without getting dirty and have a comfortable space to sprawl out. With wheels, it makes it nice to transport around your yard or in a park.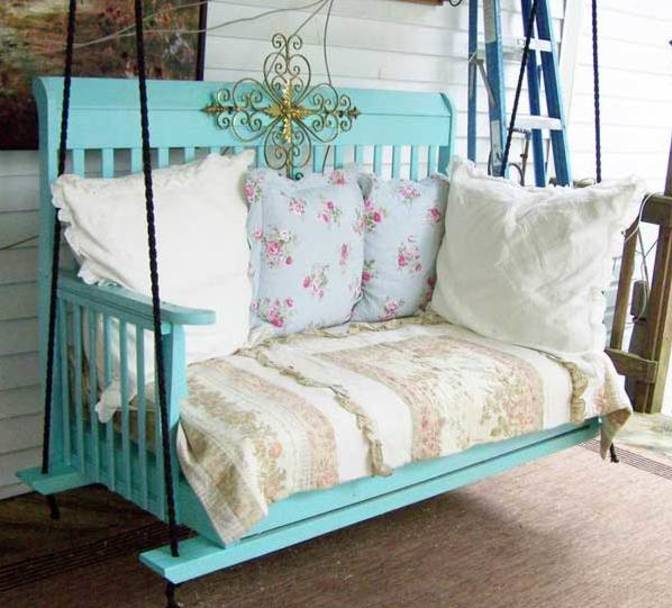 Upcycle your old crib into a fabulous porch swing! This is great for a nice, sunny day and will give you lots of space to sit or lay across the swing.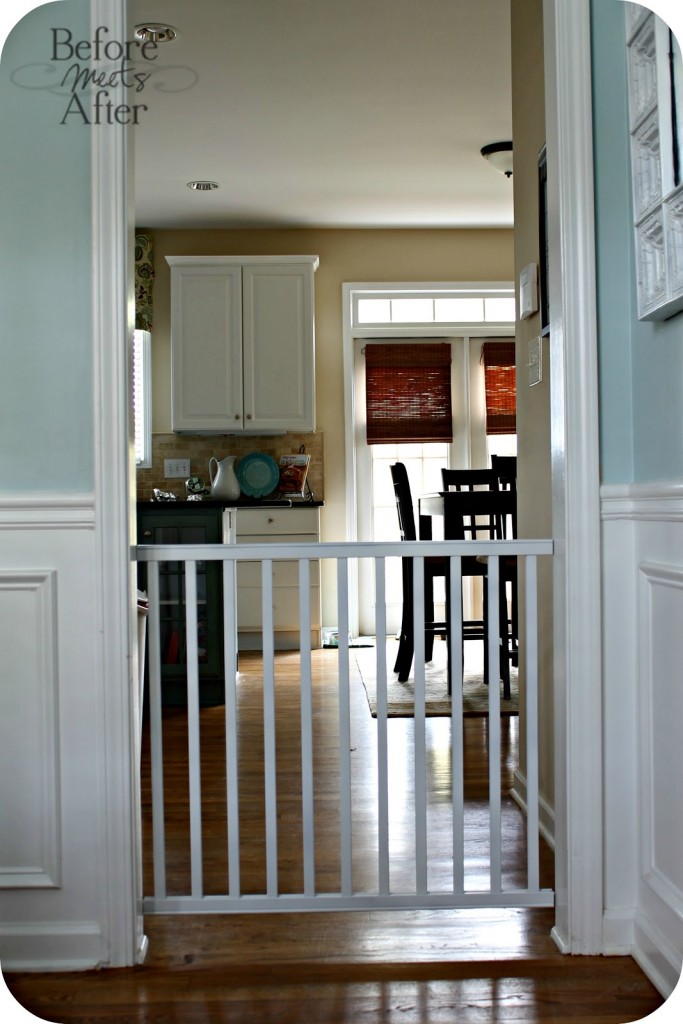 Instead of buying an expensive baby gate or dog gate, just use the sides of your old crib! Nobody will even recognize the difference.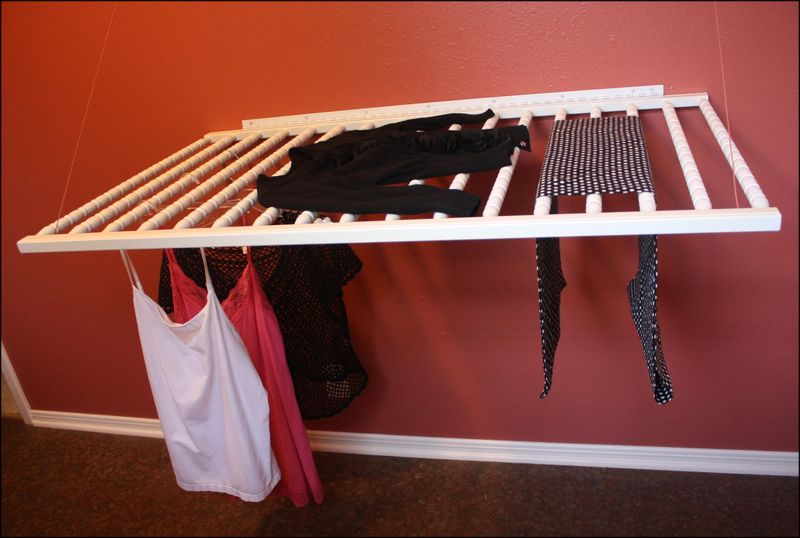 If you need a drying rack, the sides of a crib will work perfectly! You can hang tons of clothes across the bars up top or from each of them down below.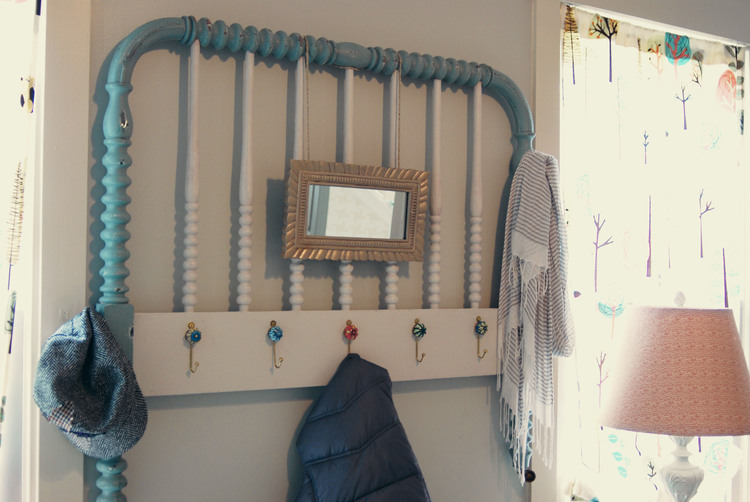 This old crib makes a unique coat rack! Just attach some hooks to the bottom frame and you will get some extra space to put jackets, towels, jewelry, hats, or whatever you would like.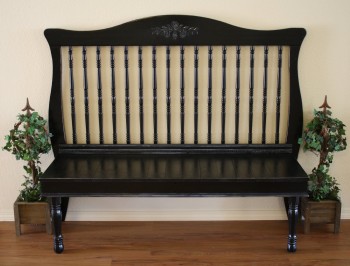 This bench doesn't even look like a crib! It's so nice and sleek and although the back is tall, it gives the bench some character and can be a great standout piece of furniture.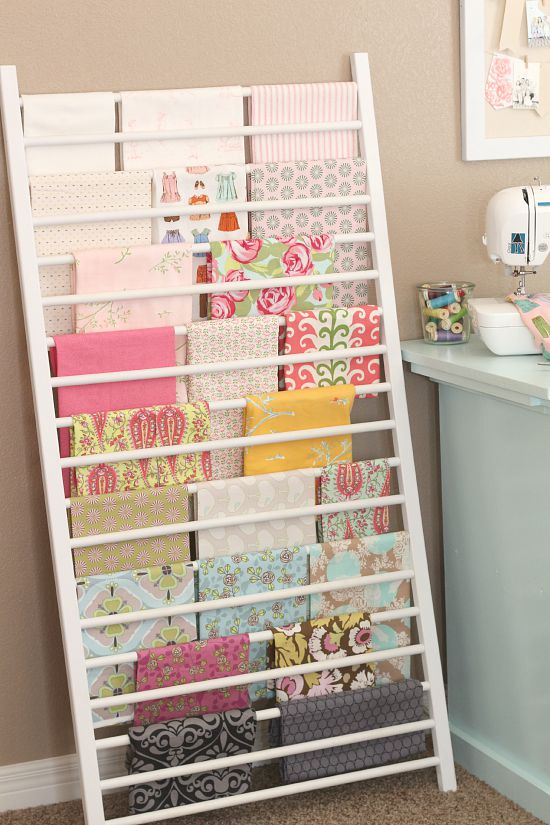 If you need a place to store your fabric, the sides of your crib will work perfectly! The slots hold all of the fabric and still make it visible so that you can easily see them.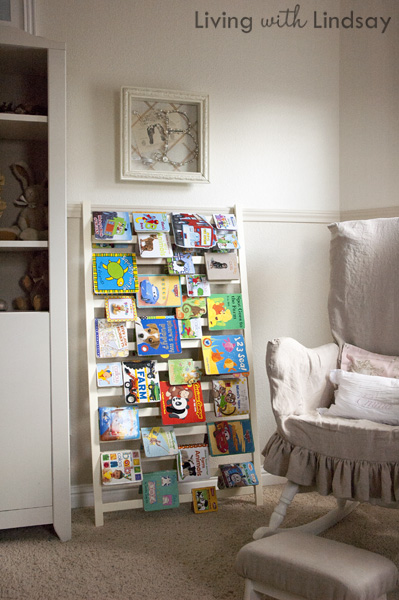 An upcycled crib makes for a great book rack! Not only does it work as a great book rack, it can also double as a bookmark when you need to save the page you're on.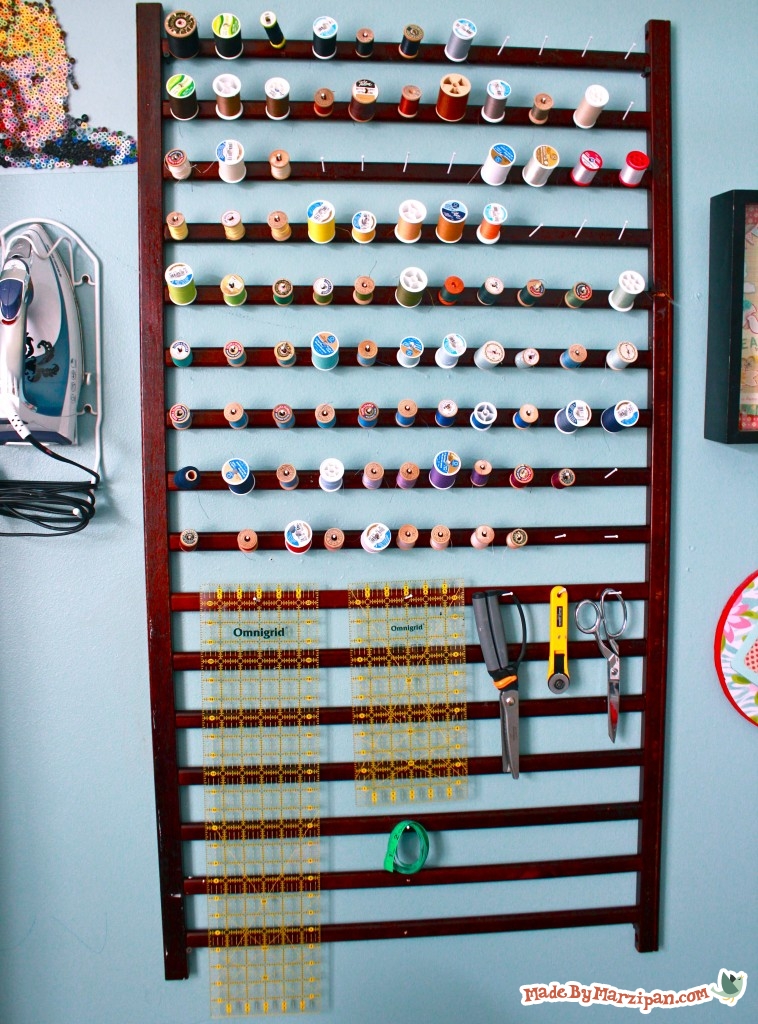 You can use your old crib as a sewing organizer! Just put some nails to hold your spools and whatever sewing tools you want to hang from it.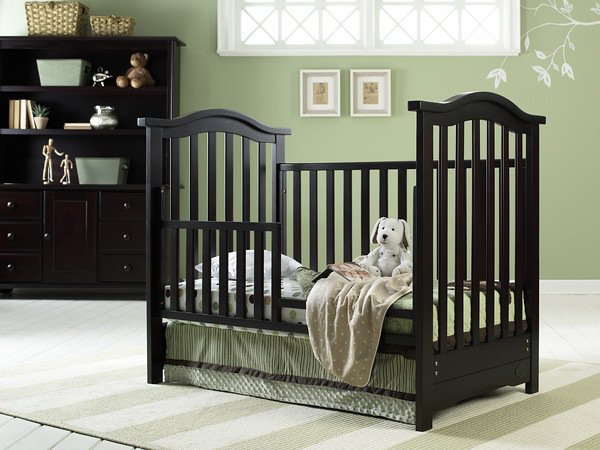 If you are worried about getting rid of your old crib just to have to buy a bed, worry no more! You can convert your old baby crib into a toddler bed! This is great to help them adjust into sleeping in a bed.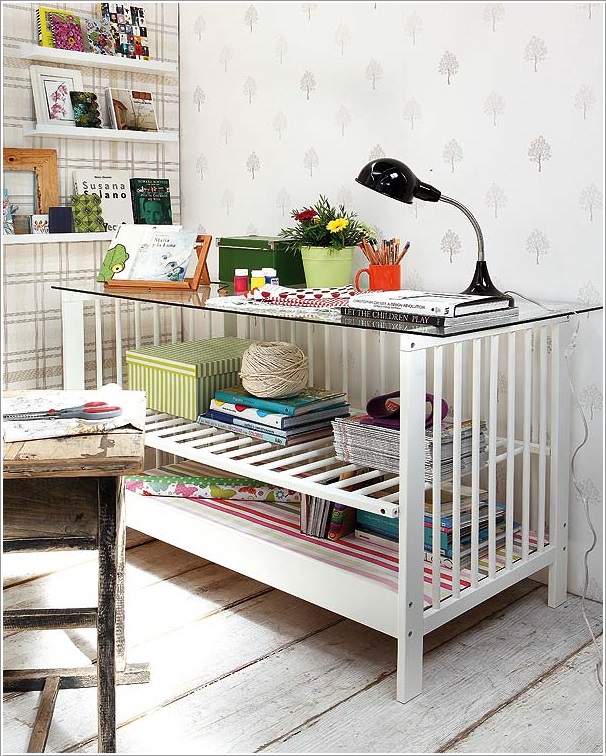 A crib can make a great office desk! It looks great and can provide a lot of space to store your office supplies.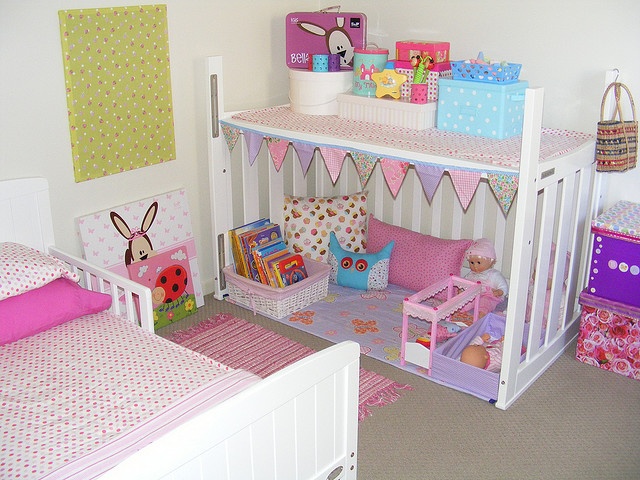 Use an old crib to make a play area for your kids! They can store all of their toys inside and have a nice area to keep things organized.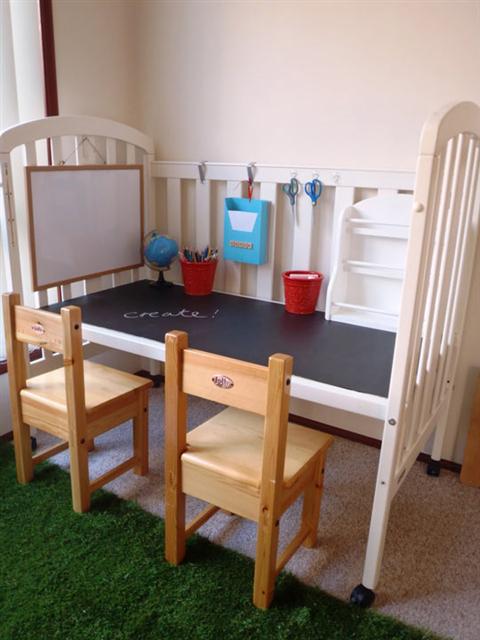 A crib can make a really nice kids desk they can use for school work or just as a space to work on projects. It's usually the perfect height for kids so it will work great!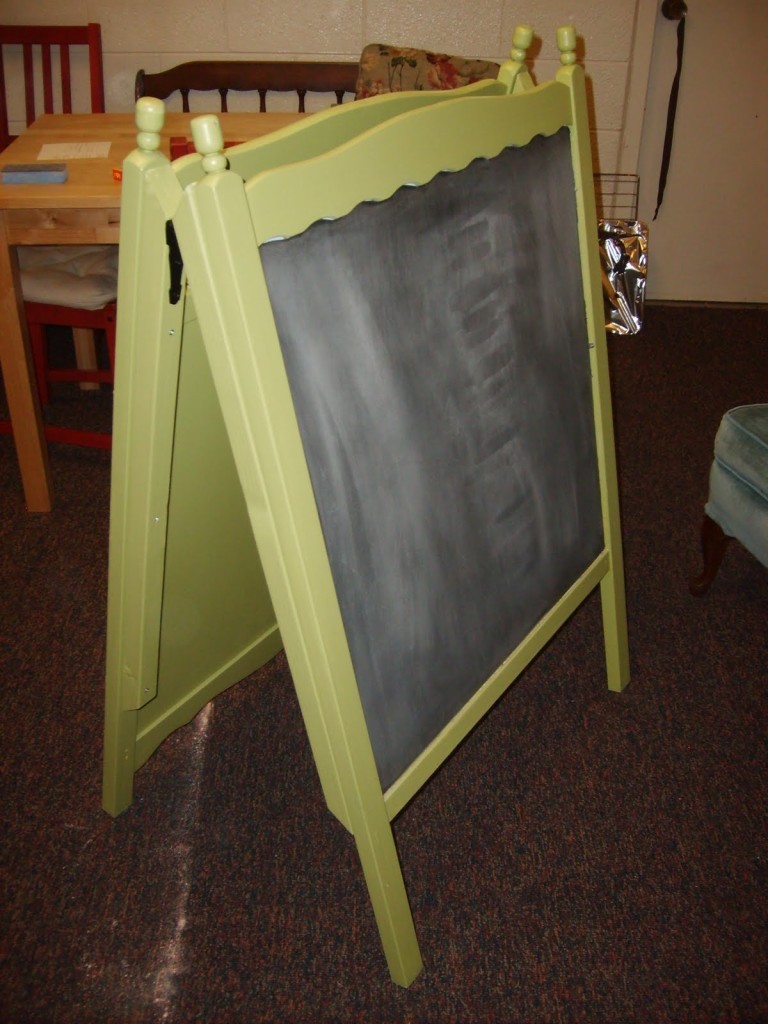 Use the end pieces of your old crib to make a chalkboard easel! This idea is genius and you won't ever believe it used to be a crib,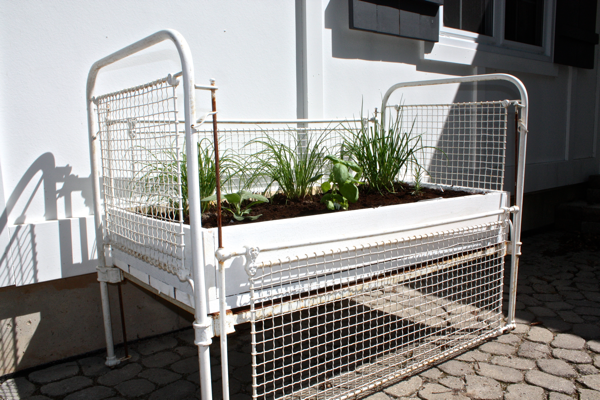 Make a garden trellis by upcycling a crib. It can give you a lot of extra space and you can have some protection all around when you put the sides of the crib up.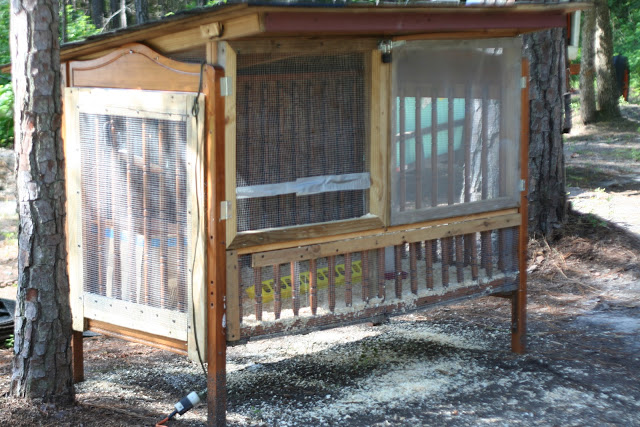 Need a quail coop? Use an old crib! This is such a great idea. The crib just needs some modification to help the coop come together, but it will turn out great!