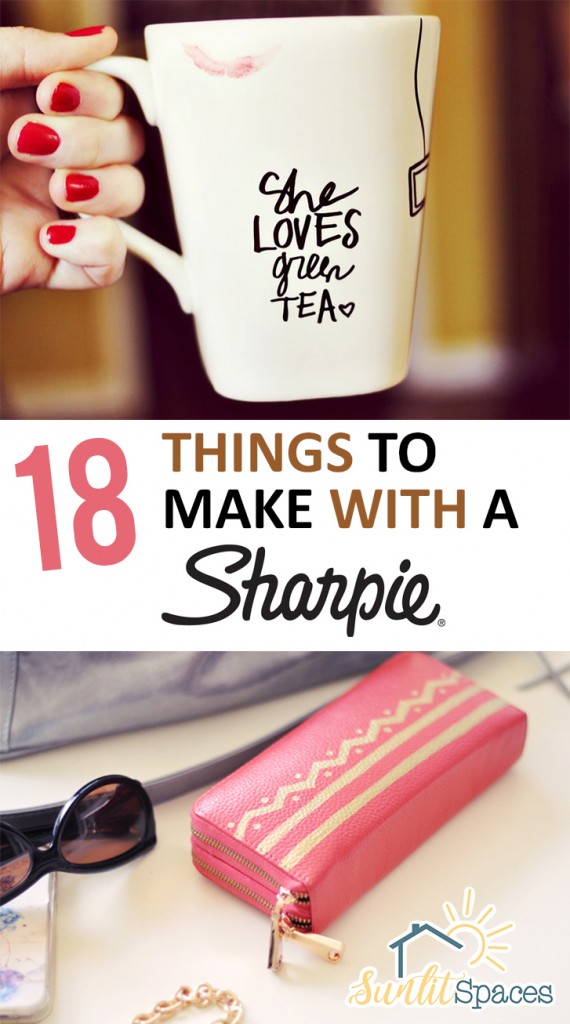 Believe it or not, there are other things to do with a Sharpie besides writing on papers or posters.
Here are 18 fun and amazing things you can make with the help of a Sharpie!
1. Did you ever think of using Sharpies to make a "tie dye" shirt? It's much easier and less messy than a traditional tie dye shirt. Check it out here!
2. Turn plain dinnerware into something unique and all your own with Sharpies and a stencil. Looks amazing!
3. Make some unique and beautiful coasters with white ceramic tiles, Sharpies, and rubbing alcohol.
4. A cheap wallet from your local dollar store, plus a gold Sharpie, equals a much more glamorous looking wallet!
5. If you're relatively ambitious and like saving money, you can dress up your walls with Sharpies and skip the expensive wallpaper. Mandi at Vintage Revivals shows you how to do it.
6. Grab a clear plastic umbrella, a couple of Sharpies, and go to town on a design-it-yourself umbrella. This is a fun project for kids who have a love for art!
7. Create a snakeskin look on a t-shirt or tank top with Sharpies. Pretty fabulous!
8. Over at School of Decorating, Jackie used a teal Sharpie to create beautiful faux malachite knobs. I love it!
9. Turn a plain-Jane iPhone case into something special with a custom Sharpie design–your own!
10. Of course you can design your own nail art with Sharpies. Visit yesmissy.com to see the tutorial.
11. Design your own Sharpie mug to use yourself or give away. Just bake it in the oven to set the design, and be sure to always hand wash for best results. Easy!
12. Sharpies will turn plain beads into works of art. Just blend a few coordinating colors on wooden beads.
13. Speaking of art, children's art becomes a tea towel to treasure. Perfect Mother's Day gift idea!
14. Okay, would you have thought of giving a table a glamorous upgrade with a gold Sharpie? Me neither, but I wish I had!
15. This lamp base gets a definite upgrade with a Sharpie paint pen. Love the lacy design!
16. Painted rocks make a great craft idea for teens or adults. Very cool!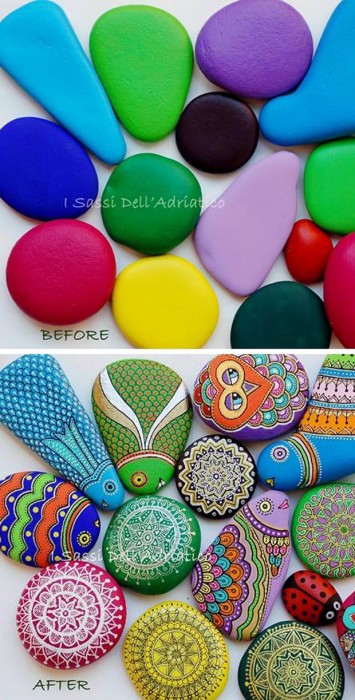 17. Personalize a stainless water bottle by adding your own Sharpie design.
18. Here's an awesome craft to keep the kids busy: a DIY wax paper lantern. Visit Artsy-Fartsy Mama for the tutorial.