When Easter rolls around, a lot of us just go out to the garage or up to the attic to pull out those old and dusty Easter decoration boxes. While some of those family heirlooms can be fun to display around the home, there's always room for new and fun crafts! Here are some great Easter craft and decoration ideas for this year!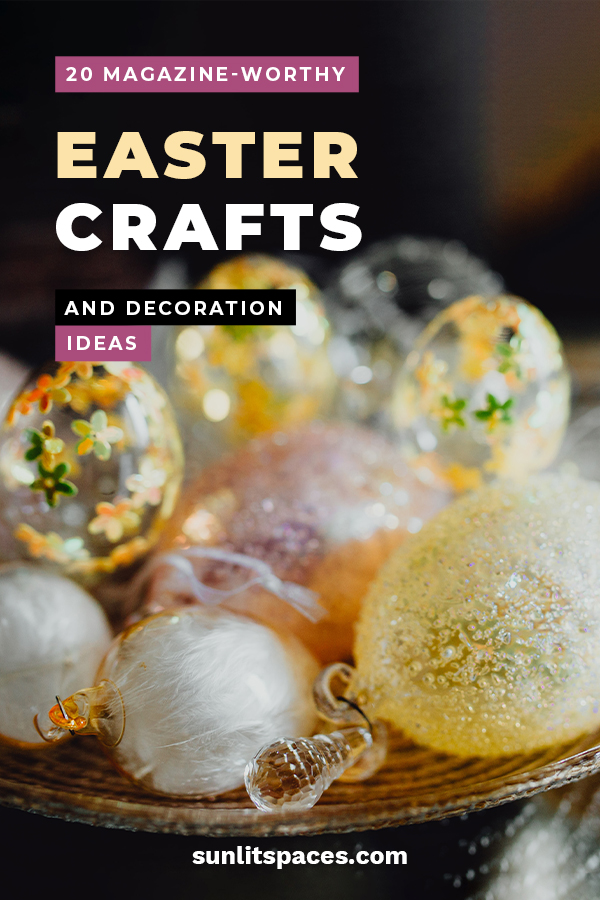 Place Settings
There are so many ways you can make some cute and adorable place settings for the Easter season. Whether you use Easter eggs, spring flowers, bunnies, or whatever else, this is a great idea!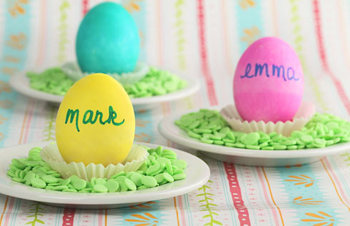 Ombre Easter Eggs
You can just keep these Easter eggs in the carton and use the whole thing as a decoration; they're gorgeous! Or you can fill them in a jar or put them somewhere else around the house.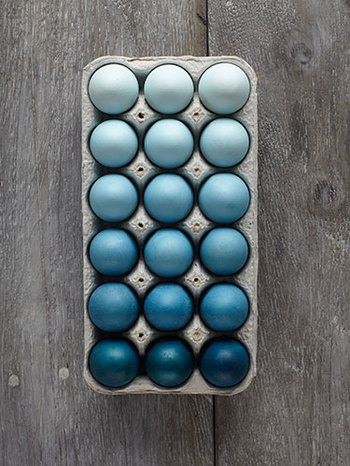 Garland
Garlands are pretty typical for each holiday. So, this year, get yourself a new and beautiful Easter garland that will brighten up the whole house!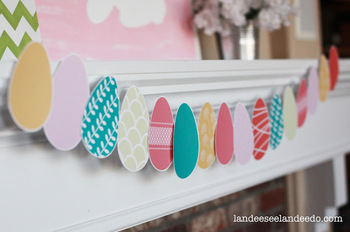 Egg Shell Planters
With Easter comes spring, and spring means more green! So get started and make some egg shell planters that you can put around your home.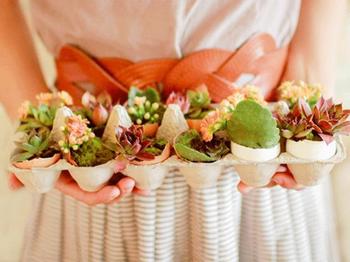 Piñata
Just because it's not your birthday doesn't mean you can't have a piñata! In fact, you don't even have to break open the piñata; you can use it as decoration instead. Put the piñata on the wall or hanging from the ceiling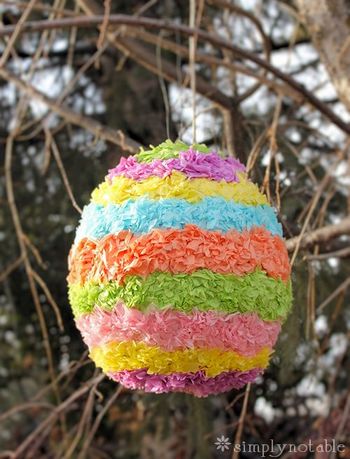 .
Wire Bunnies
These things are adorable! You can make or buy these awesome geometric wire bunnies and sprinkle them around your house to really take your Easter decorations to the next level.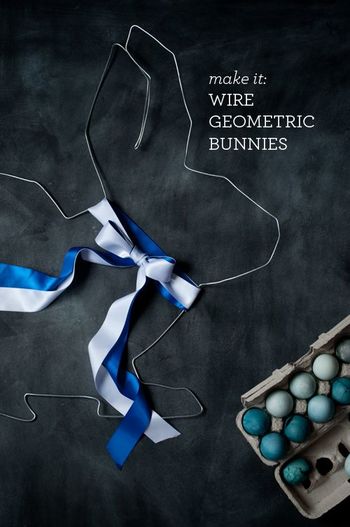 Felt Easter Chicks
If you're all about felt decorations, then here's your next Easter project! These cute little chicks make for great crafts that you can place anywhere around the house.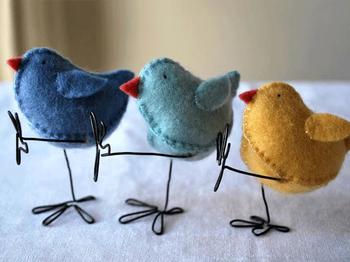 Canvas
Consider investing in a cute and spring-y Easter canvas. Or you can just make your own! This bunny canvas isn't hard to make, at all, and can be a fun weekend project.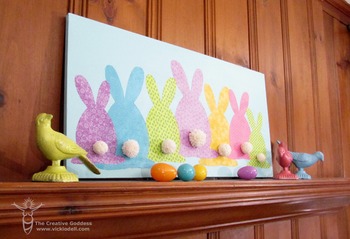 Jelly Bean Tree
Take some jelly beans and, hot glue them to some branches and twigs, and then put those twigs in a vase or decorative pot! Voila, now you've got a DIY jelly bean tree!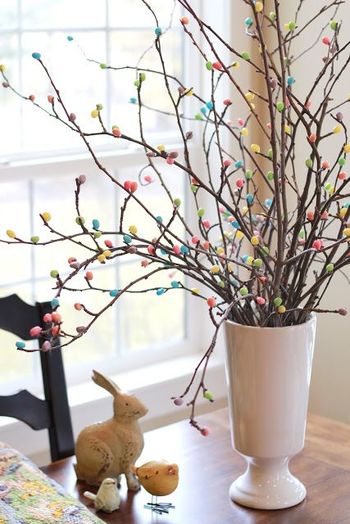 Nests
You can make some awesome crafty bird nests to put all around your house without having to spend much time or money at all. You can use these nests purely as decoration or things like a candy bowl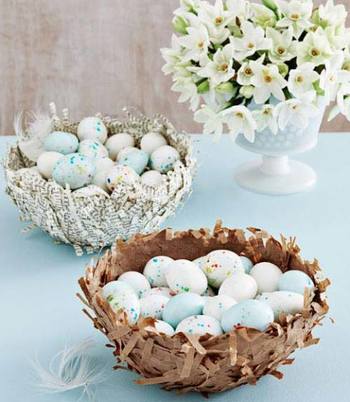 Easter Tags
Show the Easter spirit even in the tags you use on your holiday gifts! You can use cute little bunny shapes like ducks, sheep, bunnies, etc. Make them erasable so they can be reused.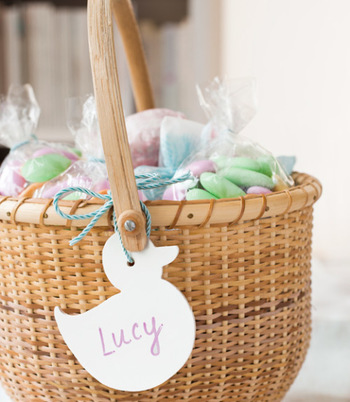 Tattooed Easter Egg
These eggs are gorgeous! You can keep them blank or cover them in a simple base color before you put the tattoos on, if you want. Then just apply these beautiful art designs and place them around the house!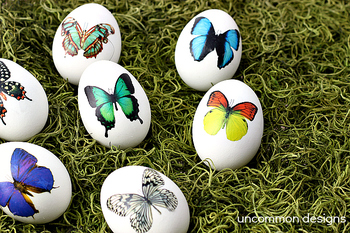 Animal Candles
Whether it's for birthday candles or just regular candles, these animal-shaped candle holders are awesome! And if you can get traditional spring animals like sheep, rabbits, or chicks, then it's even better!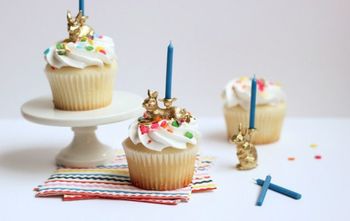 Placemats
If you want to impress guests, then you need to have some awesome Easter placemats. There are tons of designs to choose from, ranging from silly to sophisticated, so start looking (and even making) now!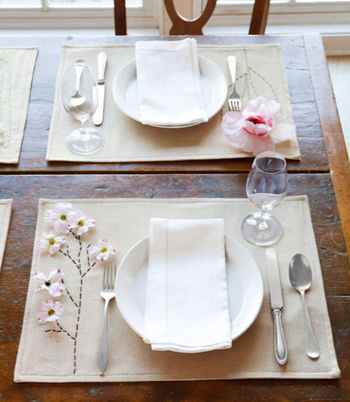 Goody Bags
Every Easter party needs at least a little going away present. Try this awesome goody bag idea to keep all of your parting guests happy!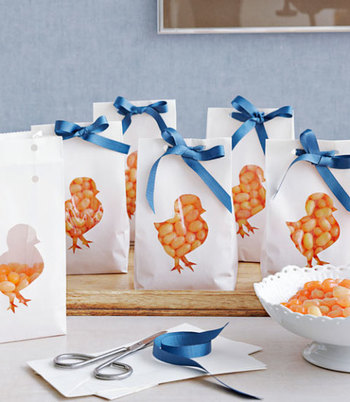 Easter Egg Terrarium
This is a great way to decorate small spaces like end tables or bathroom cubbies. Just make (or buy) an Easter egg terrarium and place them around the home. The best thing is that each one is unique so you'll never repeat!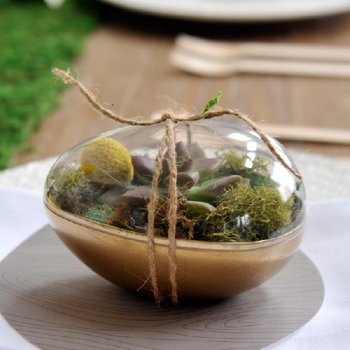 Bunny Vase
Isn't this so adorable! There are lots of different styles and designs for this clever decoration, so choose one that looks great and is made from material you like and then go for it!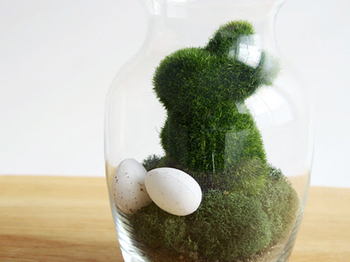 Embroidery Floss Easter Egg
These look like they're difficult to make, but they're actually not that much work. Once you get the technique down, you're house will be full of embroidery floss Easter eggs in no time.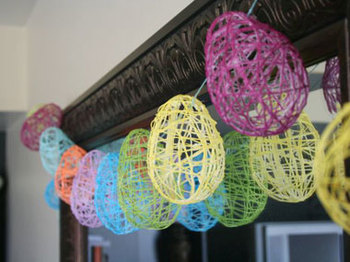 Candy Flowers
I'm all for the kind of crafts you can eat and decorate your house with! Here's a simple yet elegant way to make your house just a little bit more Easter-esque!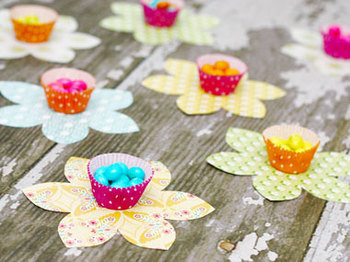 Candy Wreath
If you find your pantry full of almond joys or other candies that your family doesn't like, don't just throw them away but upcycle them this year! You can make a gorgeous candy wreath for your home, just make sure to take care of it or it can get a little messy!