I don't know why I am obsessed with interesting front doors.  For one, I think it makes a huge difference in the feel of the home. After seeing my new neighbors deep red door the other day, I came home to research doors and what colors work to invite others into your home and make a statement (a good one!)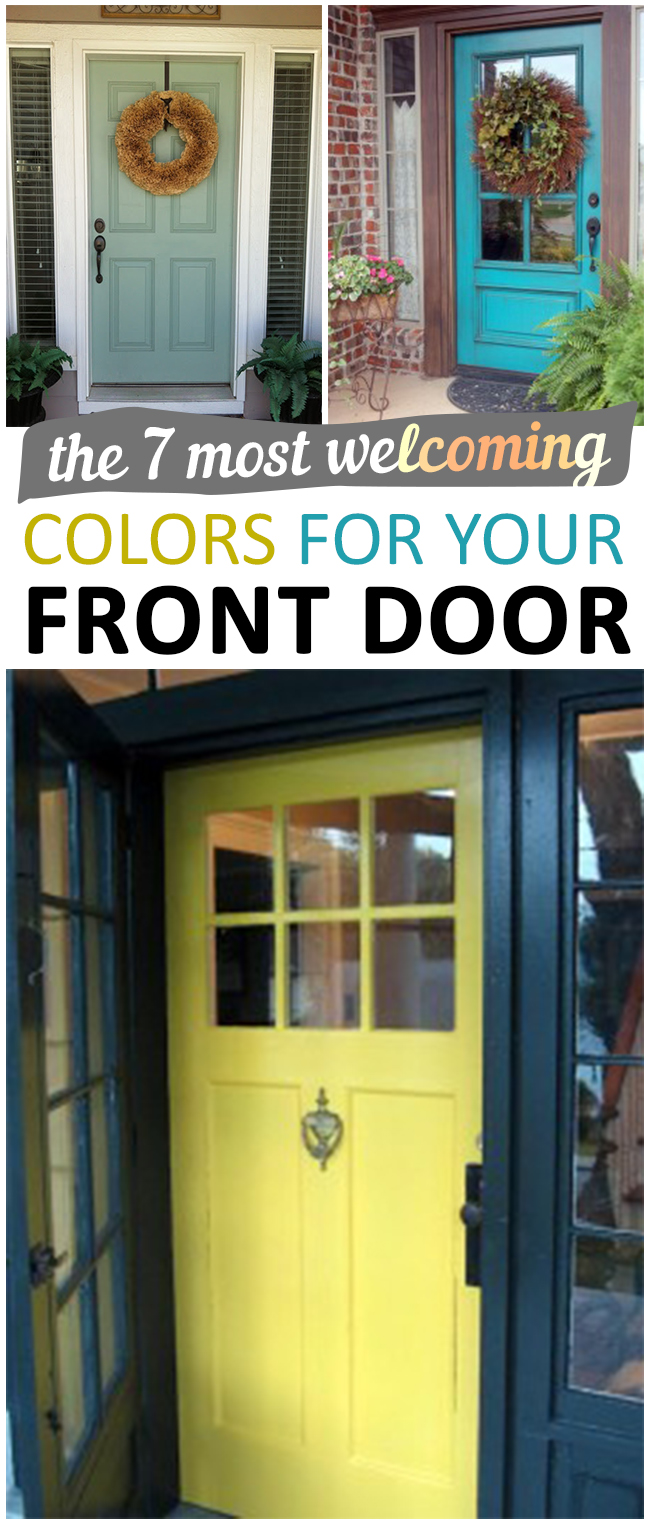 Designer Sonya Hamilton painted her front door with Sherwin-Williams Nifty Turquoise and glazed it afterwards.  I love this!  It is pretty amazing, at least for now when turquoise is soo "in."
Another blogger from That Old House painted her front door in Benjamin Moore Imperial Yellow.  It looks amazing.  I think whenever you use a bold color like this, you need to be sure that you have other more grounding or earth tones around it to emphasize the door, and not have it look too out of place or "out there."  She accomplished this masterfully!  I envy her gusto, a little.  That door is B.O.L.D.  And I love it.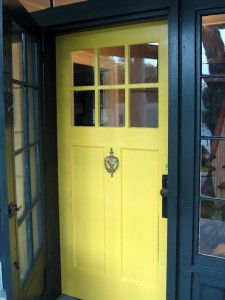 This is one of my favorites.  This is Sherwin-Williams Indigo and I think it is such a gorgeous statement with this Victorian home.
Black!  Don't overlook obvious choices, when you are trying to make a statement or be adventurous with your color palette.   How bold is this door?  I love it.  It would look terrific on a green home or a classic rust-brick style house.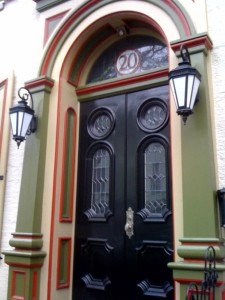 It is pretty trendy where I live to paint your front door red.  I try to stay away from ultra- trends because  first of all, everyone around me is doing it and second, it usually fades quickly.  That being said, I love red doors.  They look so warm and inviting if you go with a deep red with a white or light color palette on the outside of your home.  Very energetic, but beautiful.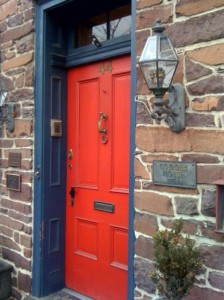 (Source)
Amazing door by Freckle Face Girl
Painting your front door is the perfect solution to revive the outside of your home and add a fresh new look.