I want to do a wainscoting in my office and dining room in my home to dress it up a bit.  I think it will make a really huge difference in the feel of the home and give it a little "wow" factor.
I have seen a gazillion different types of wainscoting on Pinterest and other places and I wasn't really sure the difference between one and the other.  There are a lot of different looks you can go for, so I have highlighted a few different ones below and have attached some pictures.  The more I look into it, the more I realize that whichever I choose will really determine the look and feel of my room, so I have to get it right!

Beadboard
Beadboard is the type of wainscoting that is made of tongue and groove paneling.  You will often see beadboard on kitchen islands, in bathrooms and I have seen it look adorable in baby nurseries.  The type of panels can vary slightly from one type of tongue and groove to another, and the spacing of the grooves may be different from one to another.  This is a more casual look and can give a country or cozy warm feel to a home.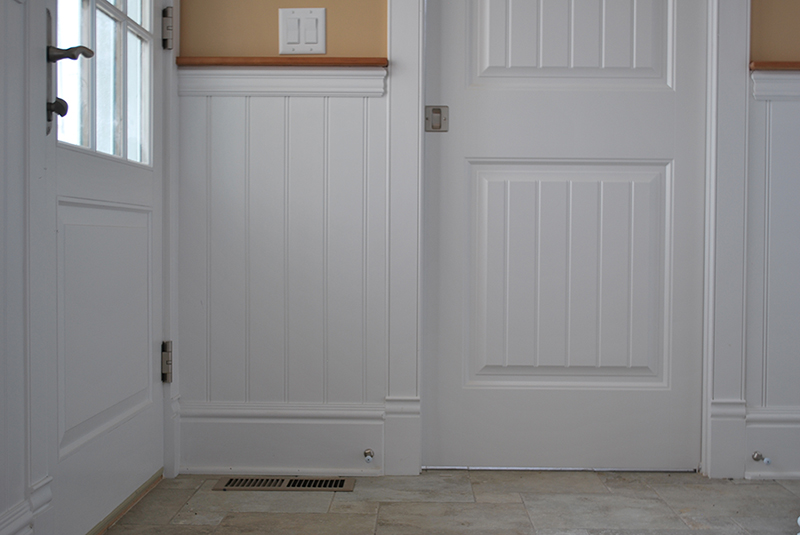 Board and Batten
This is a flat panel that has center panels and doesn't have any beveled edges.  It has very hard corners and is sharp and precise.  It usually has a chair rail at the top, and narrow boards that go vertically between the chair rail and the baseboard.  This is usually found in a more craftsman type of home.  I love love love this.  I have also seen people do "faux" board and batten and instead of putting wood on the wall all across, they just do the chair rail and the vertical rails and paint the wall in between white so it looks as though it is a piece of wood, but it is the wall.  It gives a great illusion, with less cost and work.  The only problem with this, is for people who have textured walls (such as myself) then it wouldn't look natural. So you would have to do the real deal.  Bummer.  This is my personal favorite and the style I have picked for my office and dining room!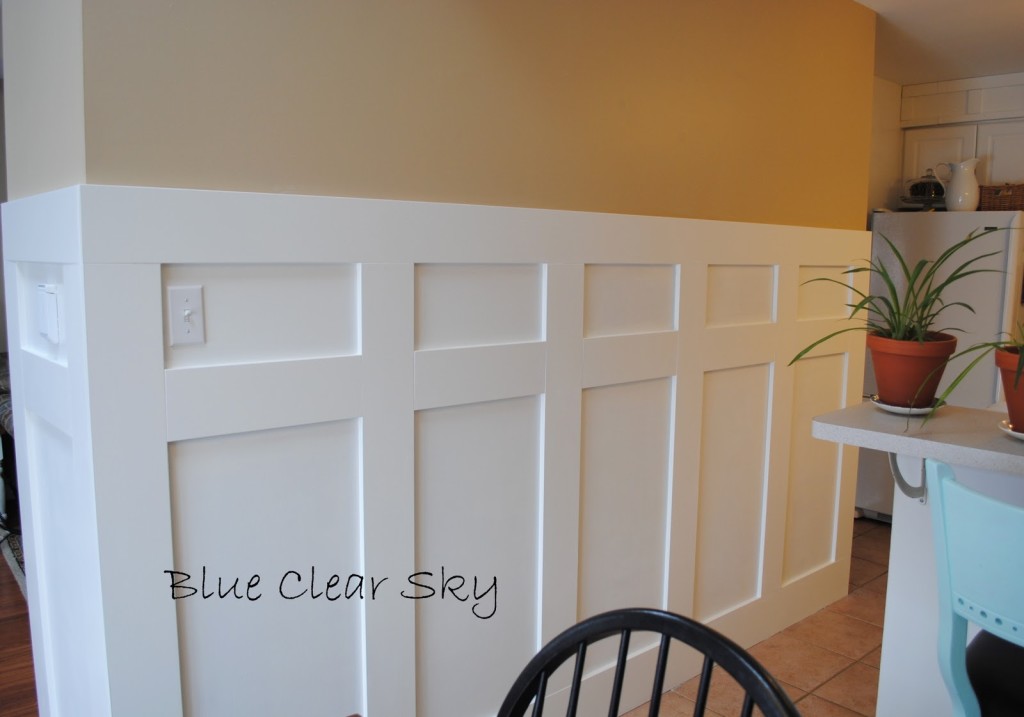 Raised Panel Wainscoting
Raised Panel Wainscoting is the most formal wainscoting and has beveled edges that are very noticeable.  The panels sit off of the wall slightly more than the rails and styles.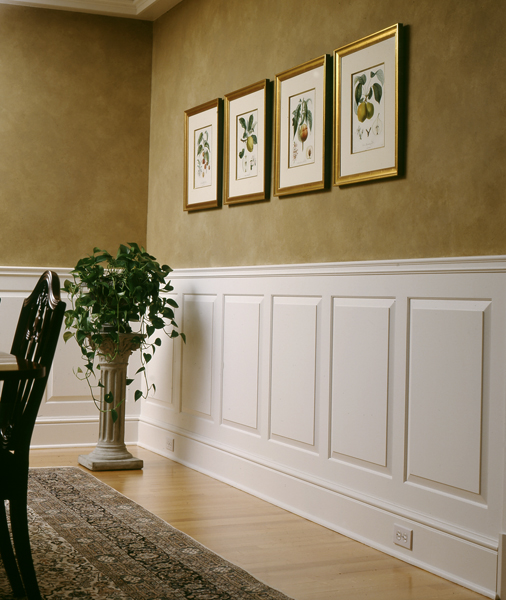 Picture Frame
This is nearly the reverse of the previous wainscoting. Instead of beveled and indented, the squares are protruding (like a picture frame), adding a sense of class and elegance to the room.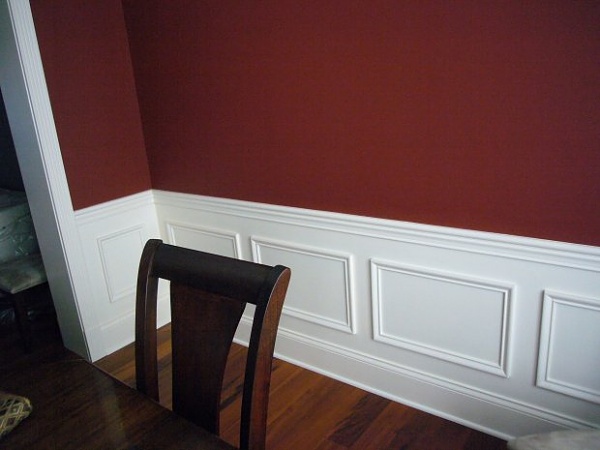 Box Wainscoting
This is also known as two-tone wainscoting, because the back color is different than the frame color, making the shape of a box on the bottom part of the wall. This is a great idea to get both color and texture into your room.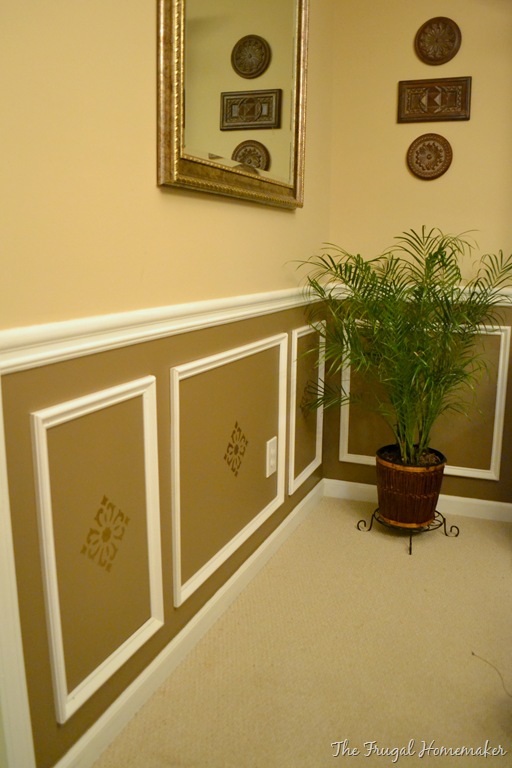 Carved Wainscoting
This wainscoting looks awesome, but it's definitely a bold choice. So, before you commit yourself to a wall-ful of this design, make sure you love it and that it goes well in your home.

Offset Square Wainscoting
This is a very nontraditional wainscoting, but one that can look great in any home, especially if you're going for a very modern, chic feel. This idea seems to look best in bathrooms and mudrooms, but you can install it anywhere you like!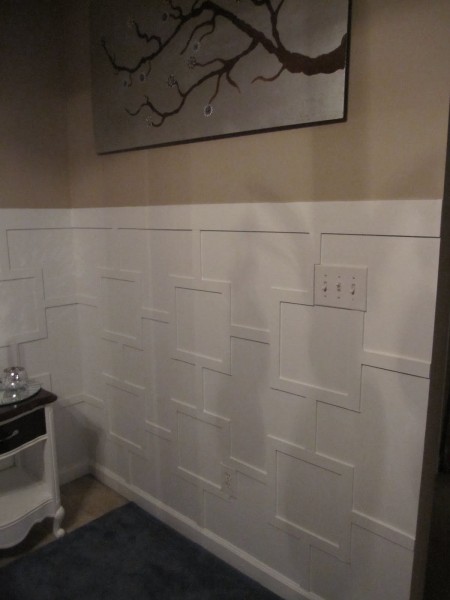 Metropolis Circles
This design is so fun and can look really elegant and fancy in your home. Not only that, but this design allows for you to add lots of color to your room with the background behind the circles.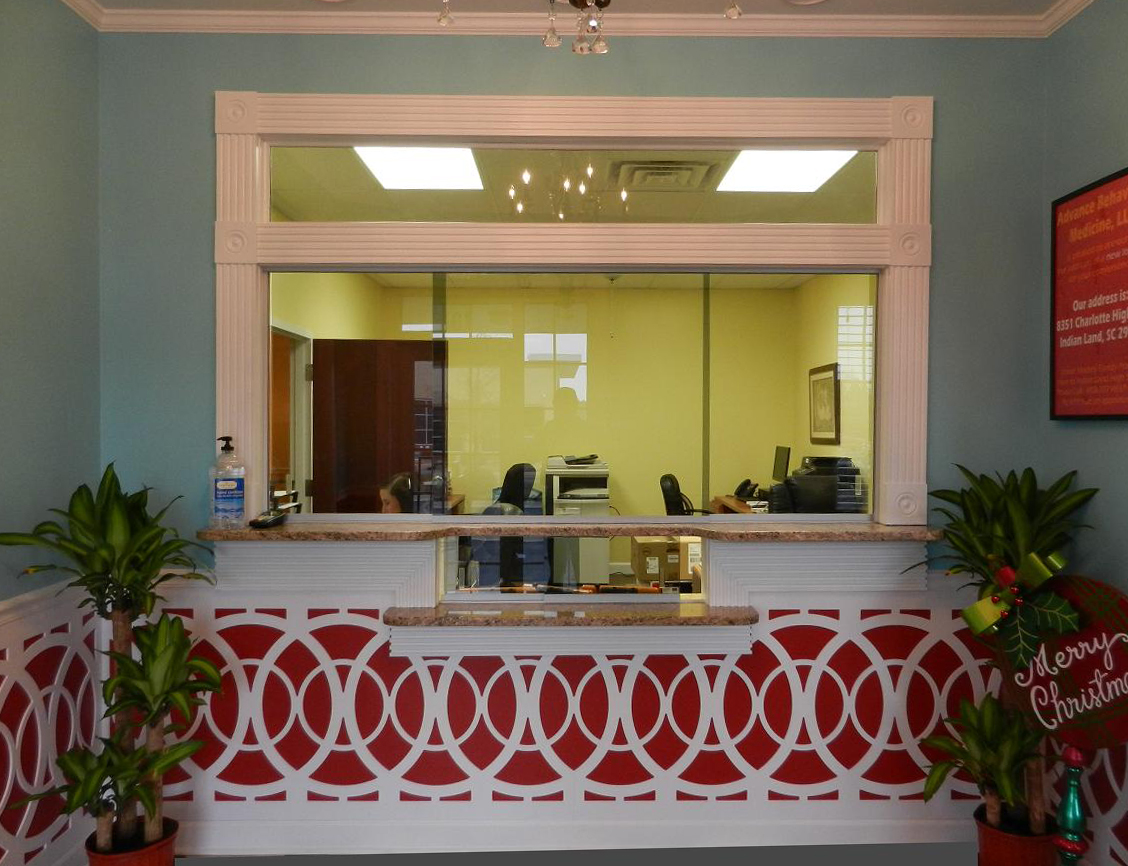 Barn Door
If you want a great rustic feel to your home, then try this wainscoting design from From My Front Porch to Yours. The style looks like a barn door (hence the name) and you can add some paint and color to it to make it look even better!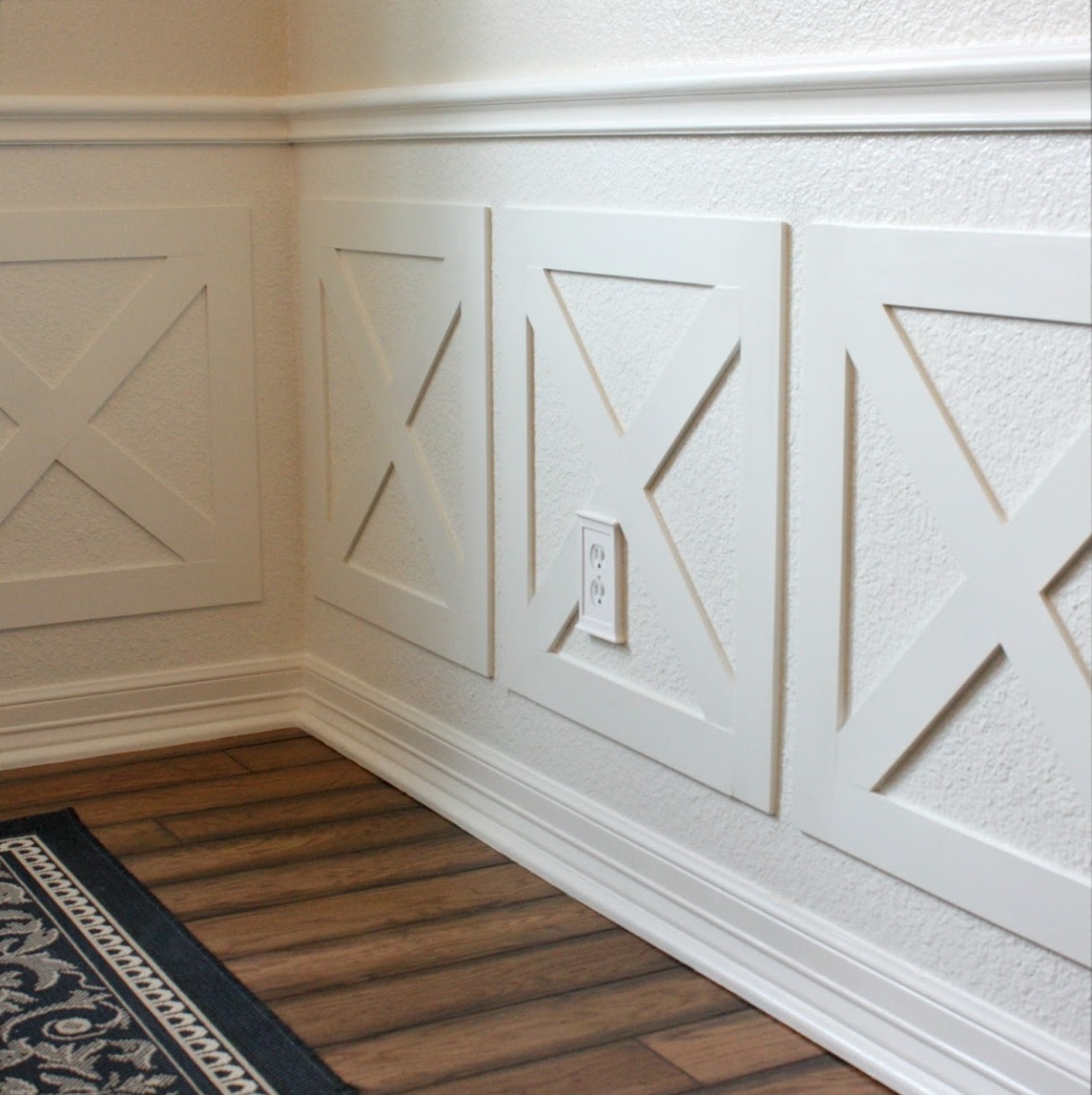 Shoulder-Height
This isn't so much a design as it is a feature. You can really make any wainscoting design shoulder-height. This is a great idea because it really adds elegance to any room and does a good job adding texture and style to the walls.