Last summer, we applied the epoxy to our garage floor and we learned a few things!  I'm *letting* my husband post about our experience below. Ha!
You can buy epoxy flooring anywhere, I believe Wal-Mart even sells a kit now.  And the nice thing about it is they give you a cute little instructional CD that instills all kinds of confidence before starting your epoxy project.
The problem is they don't quite cover all the details or explain it very well.  There are a few things that I wish I had known before we did our floor.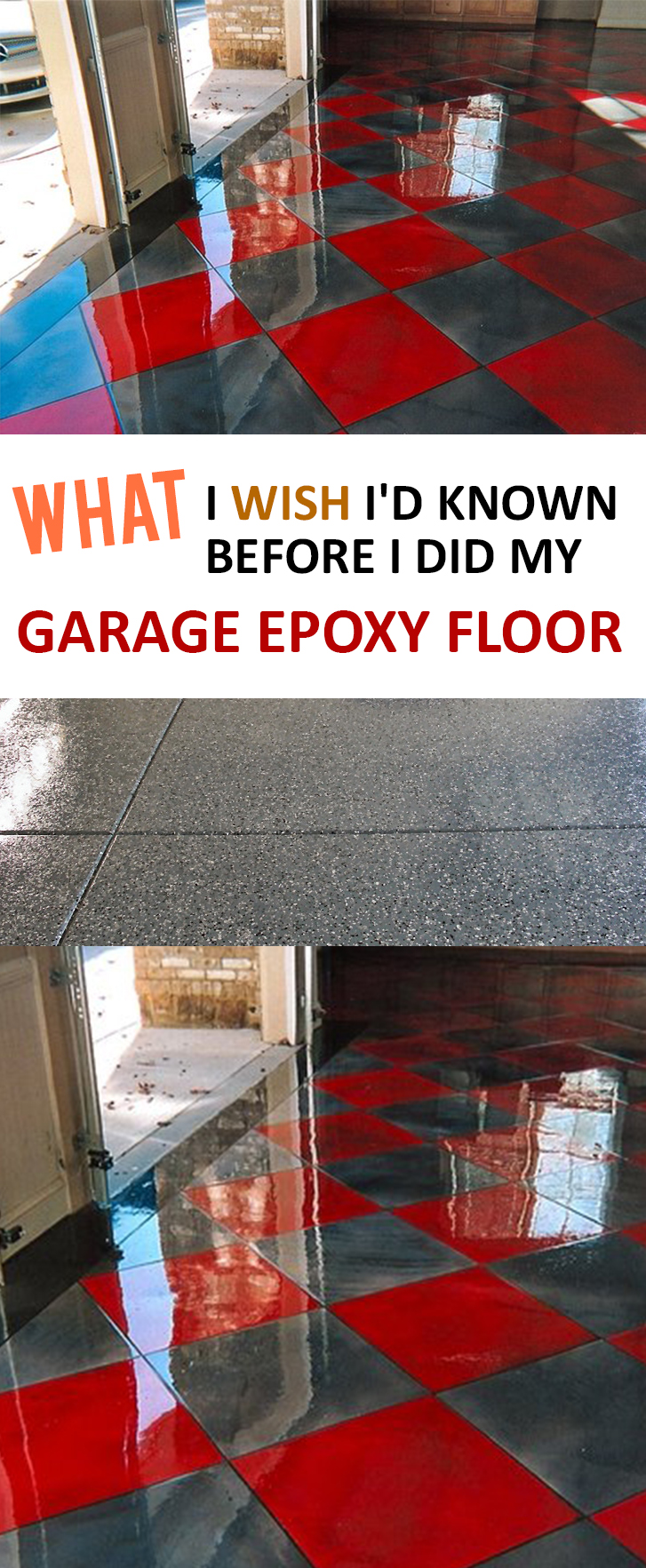 Trust the curing times shown on the can!   We ended up doing our garage epoxy floor in the middle of summer when it was 90+ degrees outside.  I looked at the time it would take the epoxy to cure and found that we should have plenty of time to get it all down thinking those were probably conservative approximations anyway.  Well it turns out they are not, and once the epoxy starts setting up it is game over.  You are not getting any further with that bucket of epoxy.  We were able to rush and get that portion finished before it had basically cured into a block in our paint tray.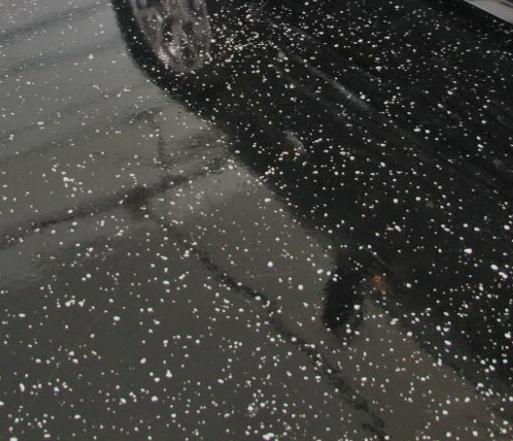 Bring a Friend:  My wife was kind enough to help me paint the floor, luckily she was there because it is definitely a two man job, especially if it is warm outside and don't have much time before it begins to setup.  We had it so one person rolled on the epoxy and the other was applying the colored chips.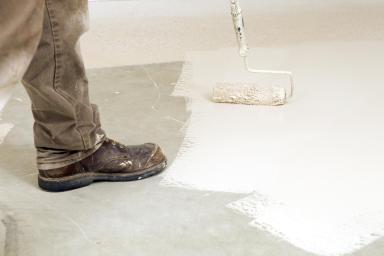 Careful with the Clean Up: Be very careful with how you clean up and where you step, this stuff is extremely hard to remove.  We accidentally stepped in it and tracked it around the driveway, luckily we caught it before it setup and were able to spray it off, but the drips and drops we missed did not come off without a fight.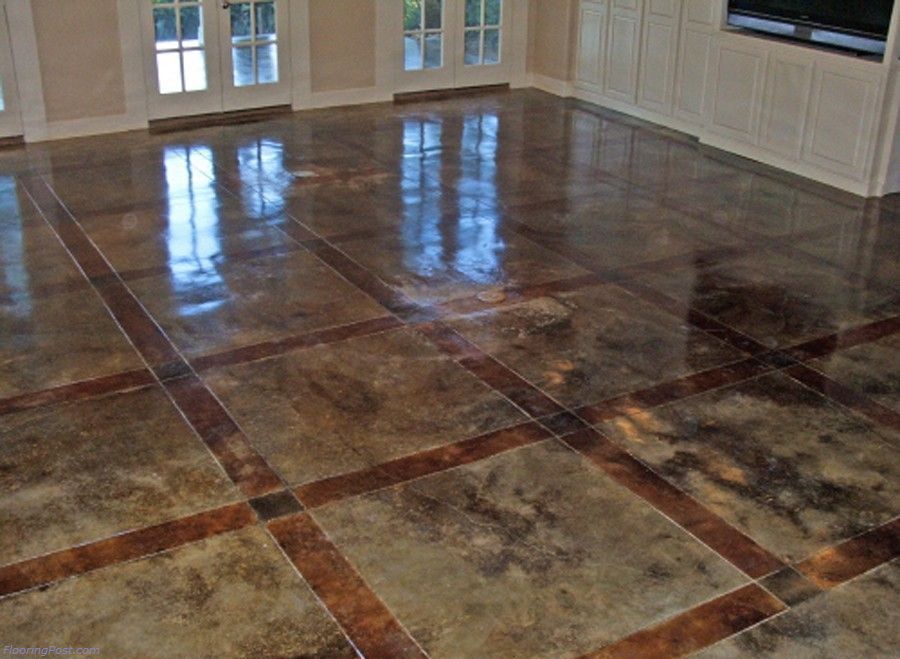 DO NOT REUSE ROLLERS: We applied the first two gallons and did not have any more new rollers, so we cleaned out the ones we had used with water and then used them for the final gallon.  What a mistake that turned out to be, the epoxy did not end up setting up for about 2 weeks, and still did not turn out the same color as the epoxy that had been rolled with a new brush.  We learned this lesson the hard way and we now have two slightly different colored epoxy finishes in our garage.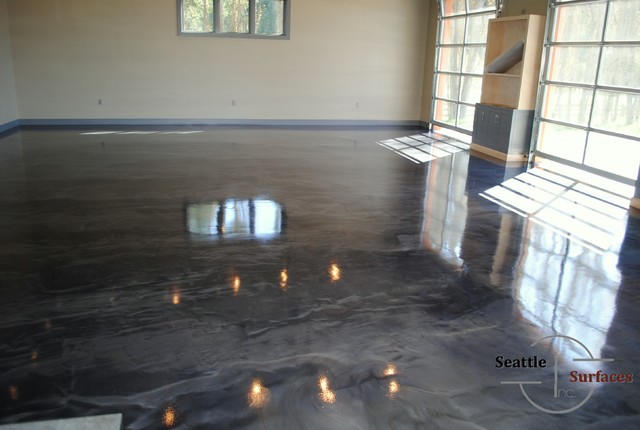 Image from Houzz
Slippery When Wet:  I am finding that if the epoxy floor gets wet it is as slippery as ice, I wish I had put sand on ours to give it a rougher finish that is easier to walk on when wet.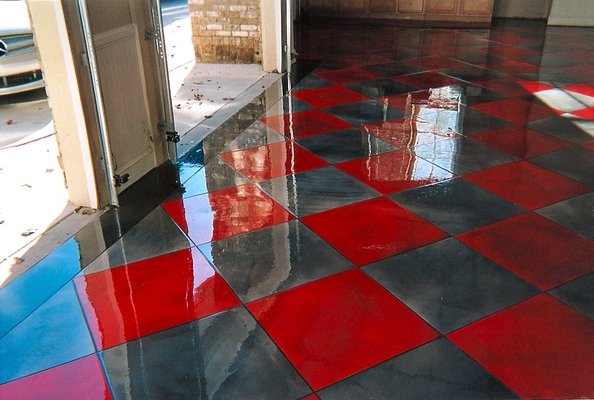 Image from Design Walls