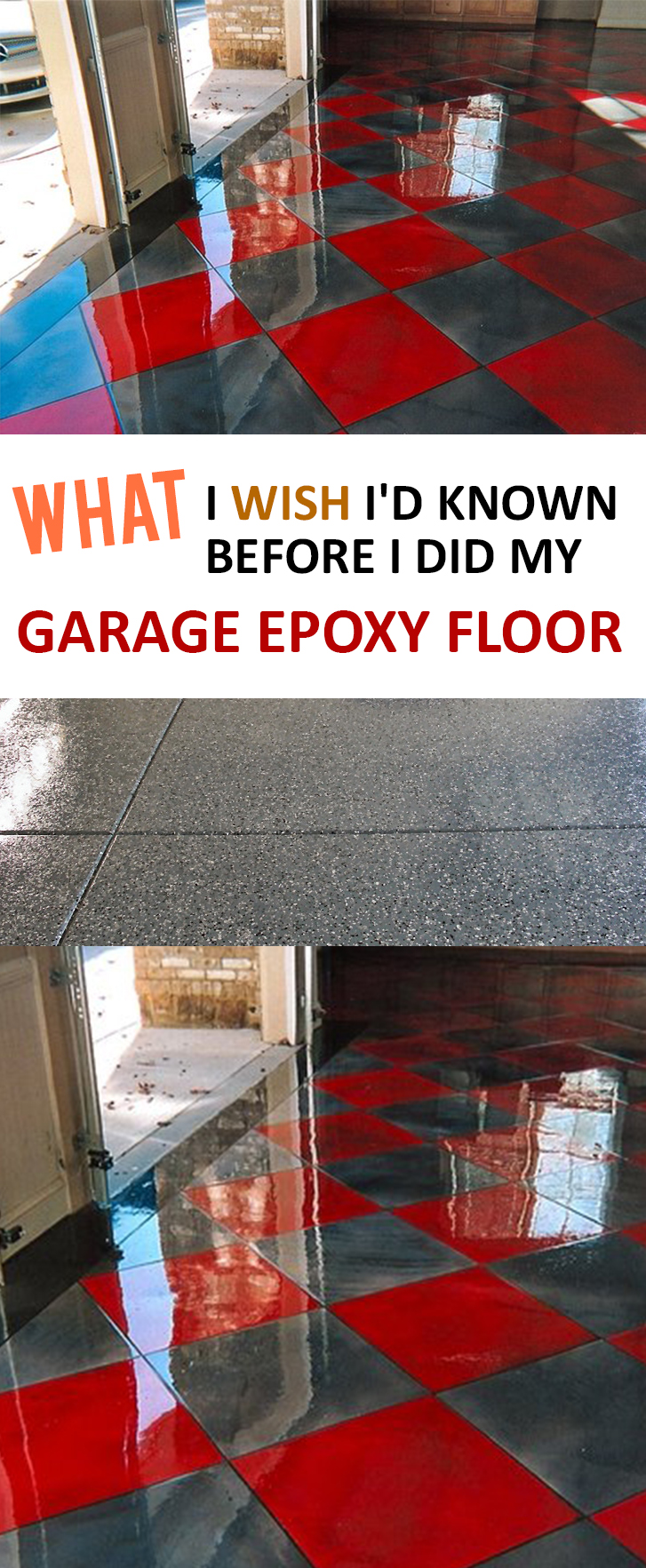 Last summer, we applied garage floor epoxy to the floor of our two-car garage. It is definitely a good DIY project! We learned a few tips & tricks to share with you today. Before you do use garage floor epoxy in your garage, check out these tips to make a tricky job a little easier!
What is Garage Floor Epoxy?
Garage floor epoxy is a coating applied to concrete floors. It isn't just paint! Epoxy is a two-part coating. It consists of resin plus a hardener, just like regular epoxy. The two parts must be combined before applying to the garage floor.
Garage floor epoxy is so great because it adheres so well. It makes your garage floor waterproof and mold-proof. Epoxy also makes your garage floor much more comfortable to work on and to walk on.

Where to Buy Garage Floor Epoxy
Many places carry garage floor epoxy, including Amazon. You'll find a Rustoleum Garage floor kit with epoxy that cures in as little as 24 hours. It's a really doable project for the do-it-yourselfer!

Hints to Apply Epoxy on Your Garage Floor
Trust the curing times shown on the can! The working time for mixed epoxy is short. Once the epoxy starts setting up you'll have to mix a new one.
Bring a Friend: Garage floor epoxy application is a two person job. And if the weather is warm the epoxy sets up a bit faster. Have one person roll on the epoxy. A second person applies the color chips over top.
Careful with the Clean Up: Be very careful with how you clean up. Epoxy is hard to remove from surfaces where it isn't wanted.
DO NOT REUSE ROLLERS: Used rollers do interfere with the set-up and color of your epoxy finish. If you stop midway, make sure to use fresh rollers when you finish the job.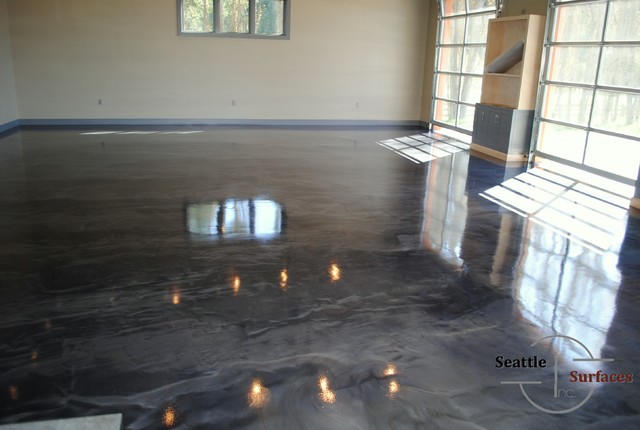 Image from Houzz
Final Garage Floor Epoxy Considerations
Be careful! Epoxy is very slippery when wet, especially if you give it a glossy finish. And if you're looking for more ways to update your garage, don't miss these 35 DIYs that will transform your garage!