'Tis the season for outdoor projects and backyard improvements! Here are some fun and relatively simple ideas for weekend projects: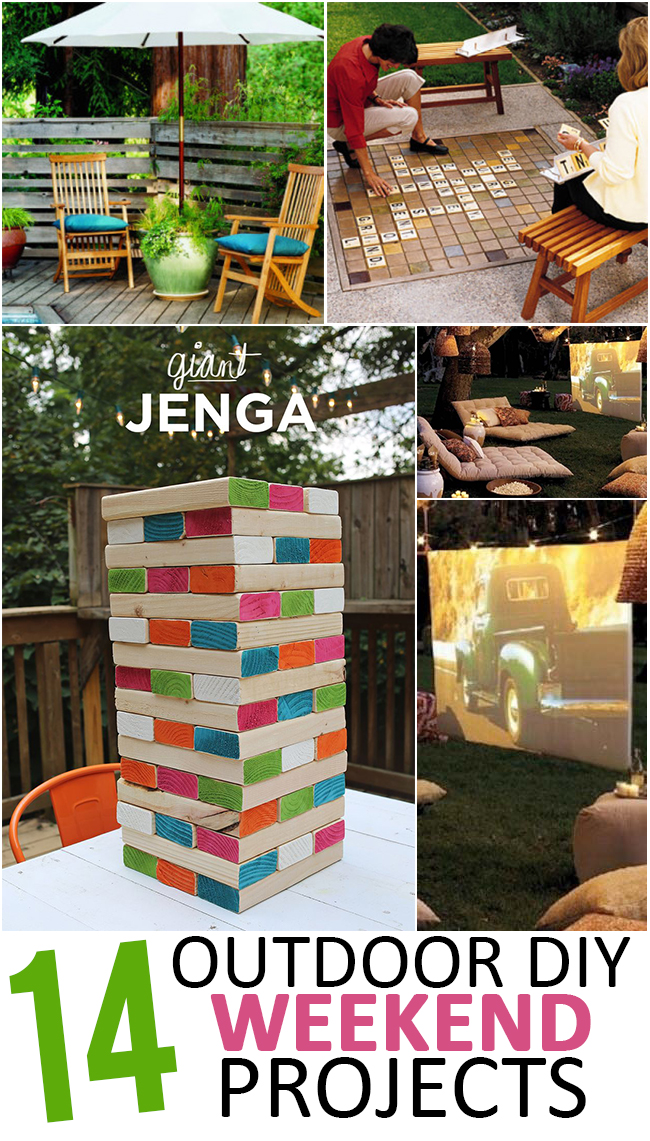 Make an outdoor scrabble board
I love this idea! Make a giant scrabble board out of scored concrete (I suppose you could do checkers or chess too) and enjoy playing the game outside on a cool evening.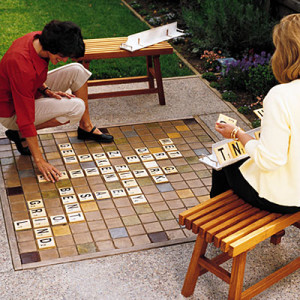 Votive chandelier
For romantic lighting outside, use small glass jars or glass tea light lanterns with handles. Suspend the candle-lit jars from low-hanging branches of a tree with fishing line to capture a floating look.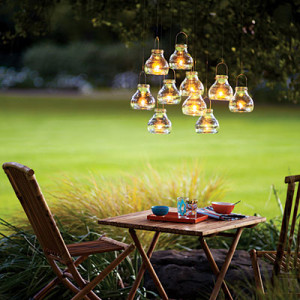 Outdoor shower
Build a simple outdoor shower so you can clean off from the beach or the pool before going inside.  I know for us this would just help get the dirt off our kids from playing in the yard.   A great weekend project!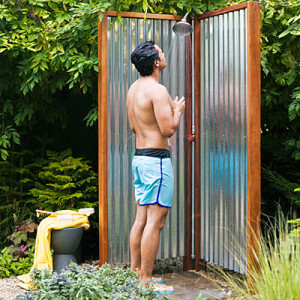 Vertical garden tower
Grow your garden vertically! Not only space efficient, but visually appealing. You can build it yourself with some time and tools.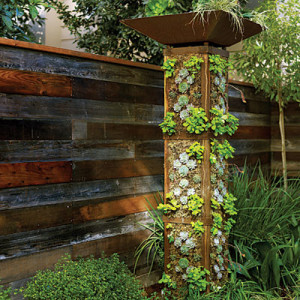 Make a backyard tepee
Fun for the kids and fun for you! A perfect backyard getaway for the summer. And, here's the good news: no sewing required!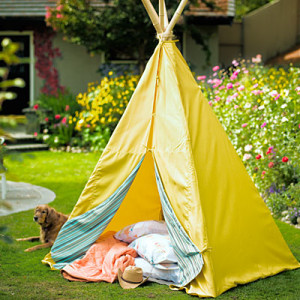 Planted umbrella
Use a large potted plant as an umbrella stand. Makes for a fun, natural look. A fun project with a beautiful result–relax in the shade and enjoy your plants all at once!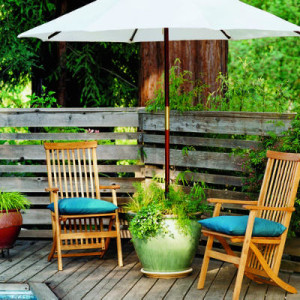 Framed garden
I don't even know how this is possible, but it's freakin' awesome. Plants growing out of a frame! Can go inside or outside. Choose fun and bright colors to liven up your backyard space.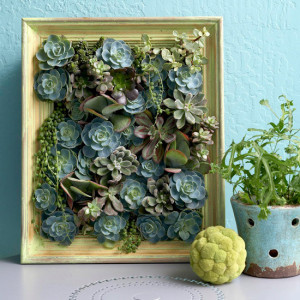 Hanging gutter planters
Salvage some old gutters and, with the help of a drill, make a cool hanging planter. Gutters are materials that go well with the rest of your house so you can have a matching planter without having to worry about it clashing with the rest of your home!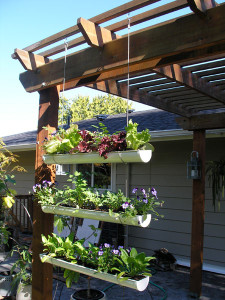 Make a s'mores pit
Build a s'mores pit and have fun all summer long! Deliciousness and great story-swapping is sure to result. For directions on how to build your own, go here: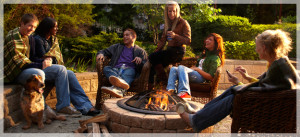 Sling up a hammock
In my opinion, one of the best places to relax, read, and enjoy a fresh breeze is in a hammock. Even better, make it a hammock for two!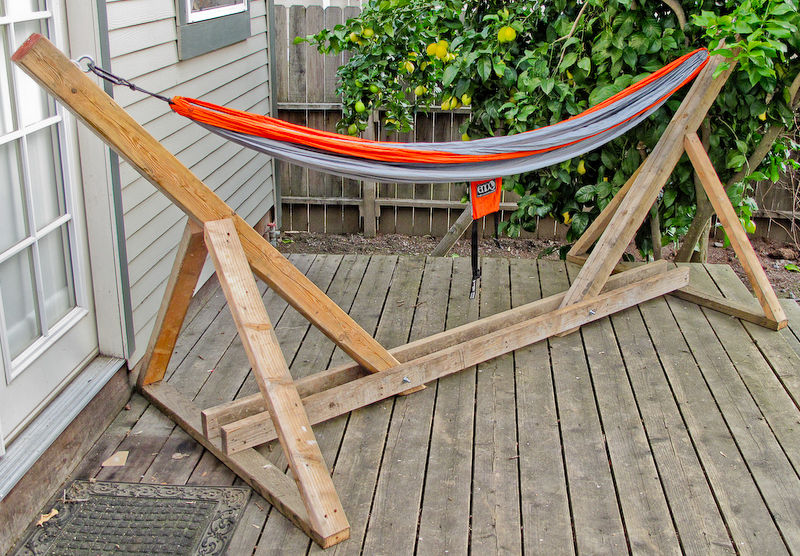 Make a space for the kids
Found this idea while perusing Pinterest. If you have an overhanging deck that's not too high off the ground, build a slide going down from the deck into a sandbox! While the adults hang out on the deck, the kids can have fun below. Check it out here.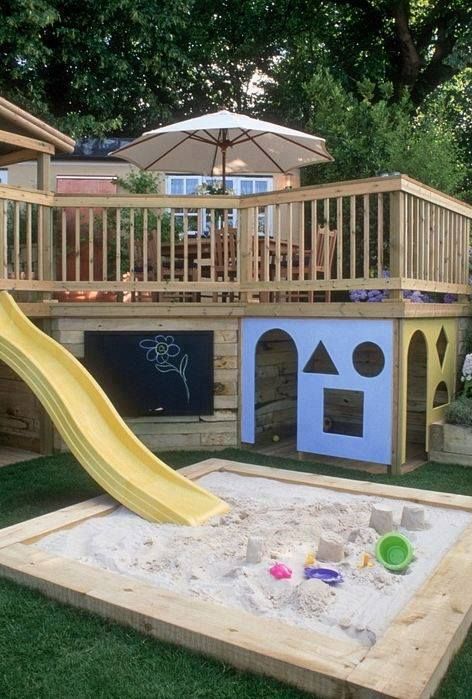 Adorable tilted planter
I pinned this on my own personal Pinterest page (tongue twister!), that's how much I love this idea! Stack regular planters on a crowbar, tilting each pot to the opposite side of the one below it. Top with a fun birdbath! Here's the tutorial.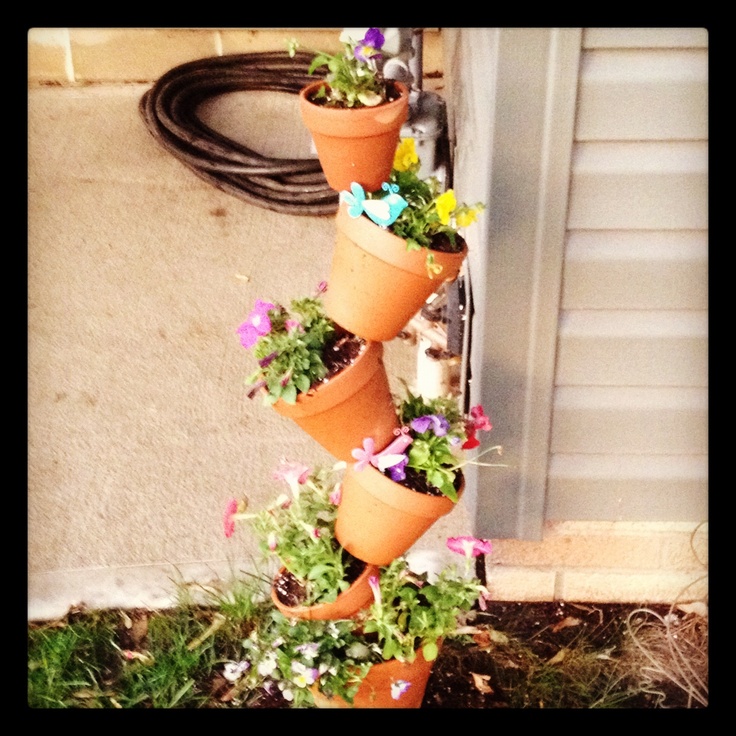 Mosquito Repellent
Get both decoration and comfort with this idea! Repel mosquitoes and other biting bugs with stylish and trendy jugs and mugs! Add citronella oil to the inside of them, follow the linked tutorial, and you'll have a mosquito free backyard in no time!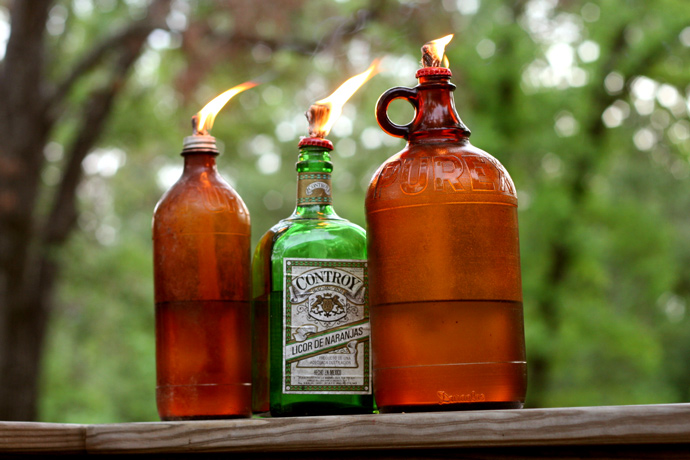 Backyard Movie
Take the movies to your yard with an awesome homemade movie theater! It's simple to put together, easy to set up, and is a blast to have friends and family gathered around in the backyard on those cool, summer nights! Take pillows, blankets, snacks, and drinks to make the experience even better!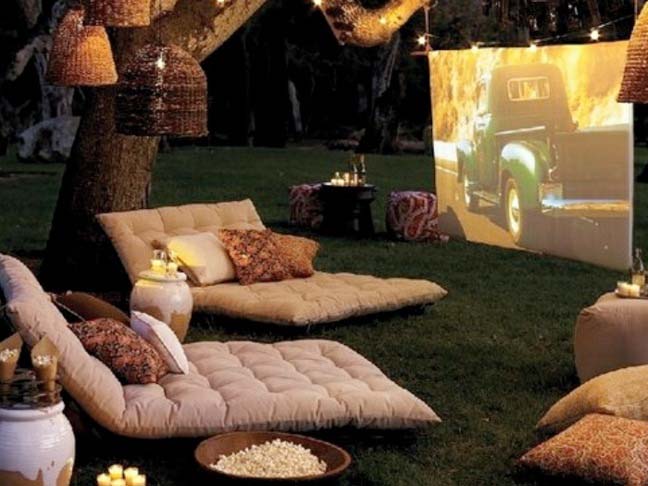 Lighting
Make the party last even longer with some fun and decorative lighting ideas! Take some mason jars, string lights in them, and hang them up to get some great ambient lighting! There are tons of lighting ideas out on the internet, so find the best one for you!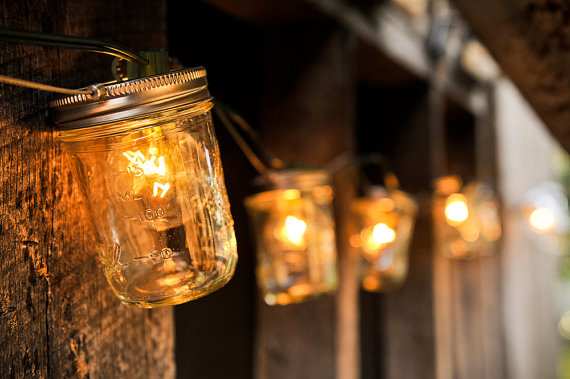 Games
Keep guests and family together with fun and entertaining outdoor games for everyone! Ideas range from a simple giant jenga set to a complete bowling alley! Gauge how much space and time you have to build something and then plan accordingly!