Refresh your bedroom with a new headboard! It can be simple and fun to create a unique headboard on your own. Here are some ideas to get you inspired:


Shelves 
Install storage and/or display shelves behind your bed as a headboard. Decorate with photos, plants, books, or trinkets to use the space efficiently and add interest to the room.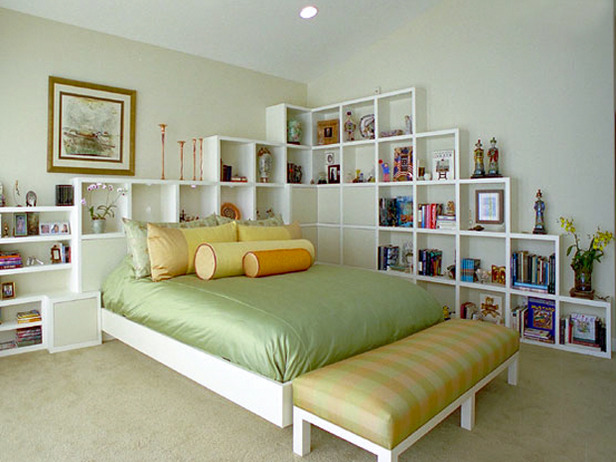 Old Shutters
Hinge together old shutters that you have repainted or left plain and use for a cottage style headboard. Some ideas: place them vertically or horizontally; use one set or several; paint multiple shutters using complementary colors; distress the shutters; hang photos from the shutters.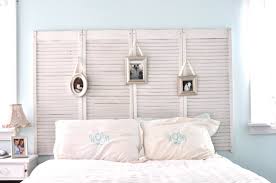 Painted Design
Paint a design (or use a decal) behind your bed in place of a headboard.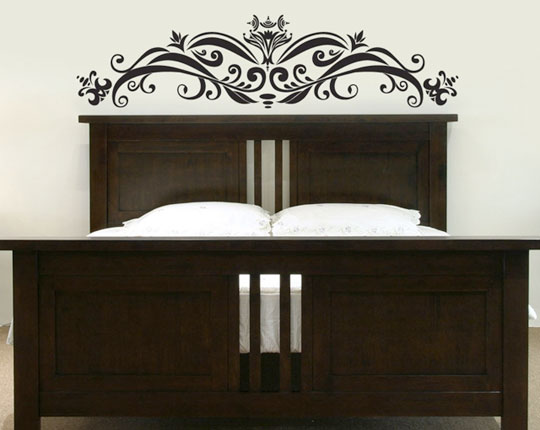 Fabric
Put fabric behind rustic frames and line them up behind your bed as a headboard. Put contrasting fabric in each pane of a multi-pained rustic window for a similar effect.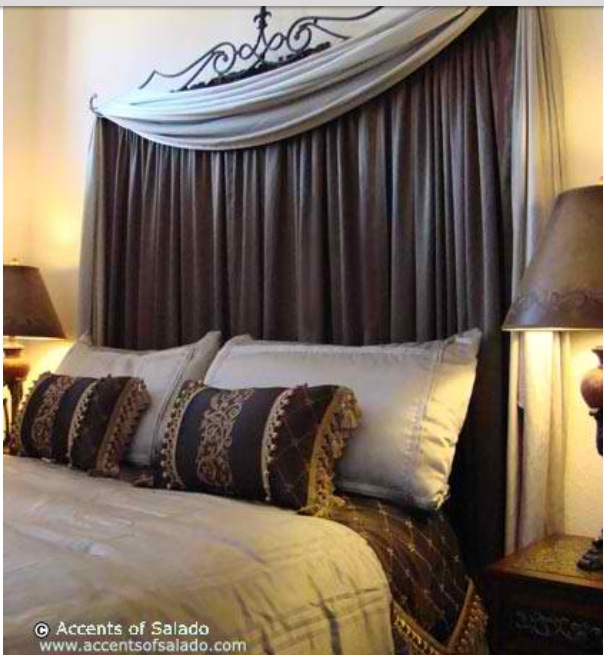 Canopy
Use a curtain as a headboard. Many different styles of curtains are available–just pick the ones that best fit the style of your bedroom. You could even extend the curtains to wrap around the entire bed for a more private feel. On a similar note, canopies can make for very beautiful headboards as well.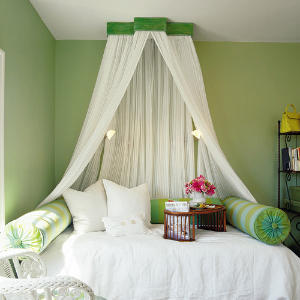 Vintage Door
One popular look right now is to use a rustic or vintage door as a headboard. You can overhaul the door by sanding and repainting it, or you can simply leave it as-is. Some people even leave on door knobs and knockers!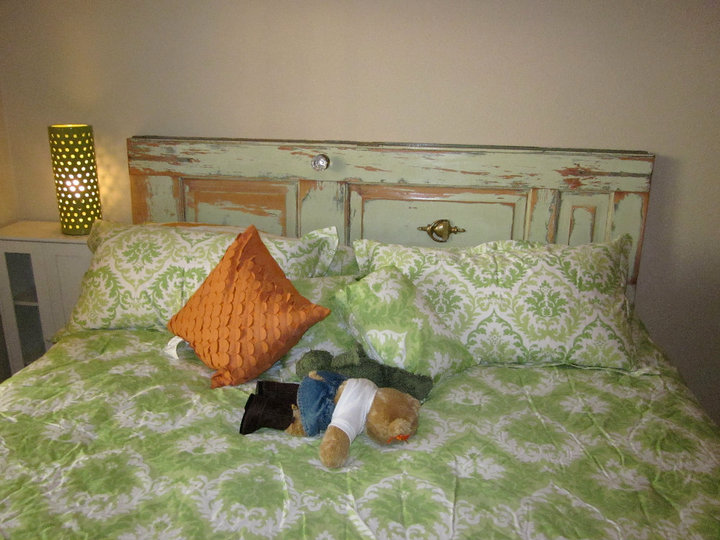 Photographs
Use a large canvas photograph, a series of framed photos, or piece of artwork in place of a headboard. Photographs of loved ones or artwork you have created can add a personal touch to your bedroom.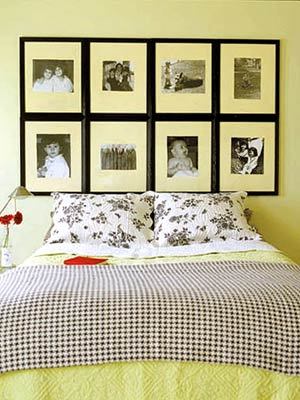 Wood Headboard
Use pieces from an old shipping pallet to create a really unique headboard.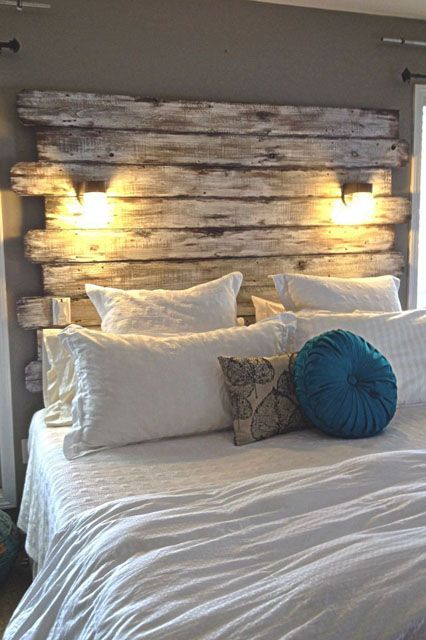 Books
Book lovers rejoice! This is such a cool idea from Design Everyday.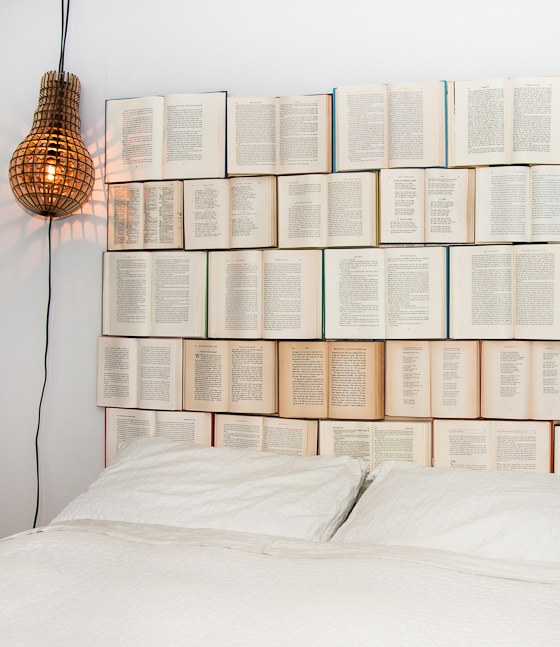 Barn Wood
I love the rustic feel of this, and the cute words on the upper corner are so great. Here is the tutorial from Five oh Eight.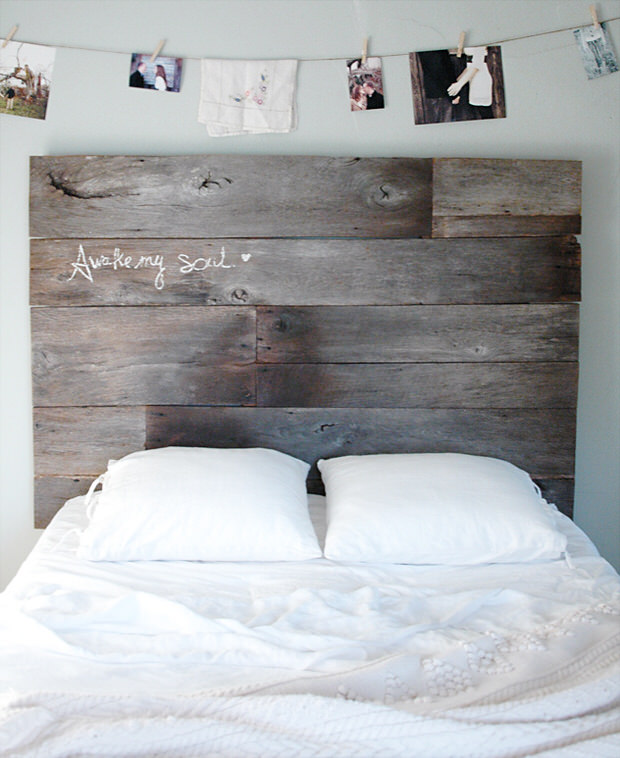 Old Windows
This is the perfect way to repurpose old and unused windows. Here is the tutorial from Liz Marie.

Another Take on Photos
I love this idea to hang photos on a clothesline and use that as a headboard. Very boho chic! Idea from Architectural Art Designs.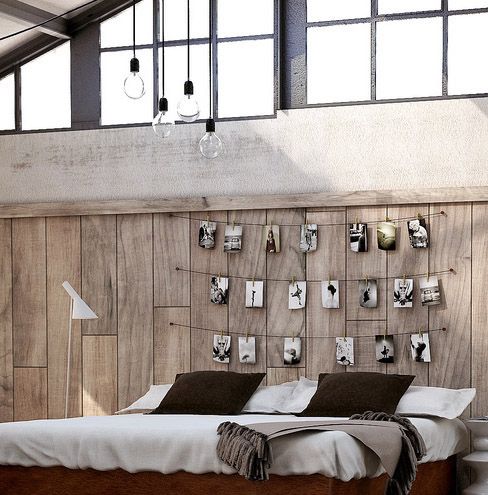 Logs
If you are an outdoor lover, this idea would be absolutely perfect for you!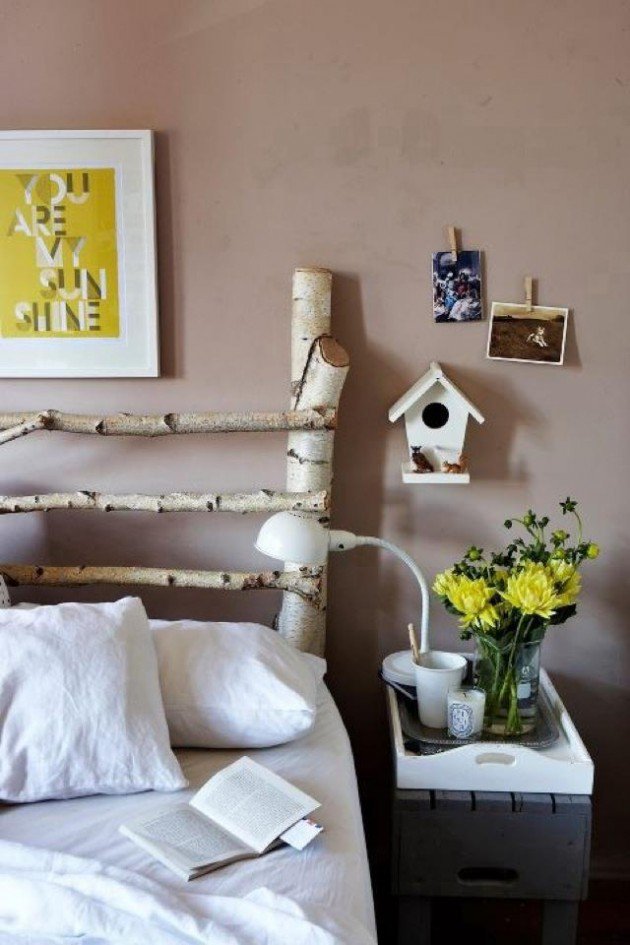 Weathered Shelf
This is a great idea! It looks great as a headboard, and you can use it to display your favorite decorations!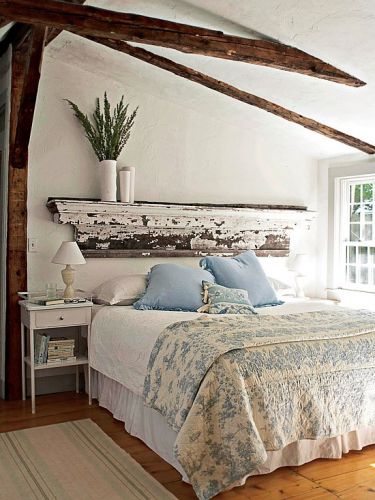 Pillows
Who would have thought this would be such a great idea? This would be great to do in my attic space!