Books are wonderful things, but they sure do take up a lot of space, don't they? I don't want to sound like a complainer though, because I for one am still glad that not everything is read from a screen. Books are treasures–and it's our task to find creative ways to keep them. Here are some ideas:
A book bin! Kinda reminds me of a baby doll crib.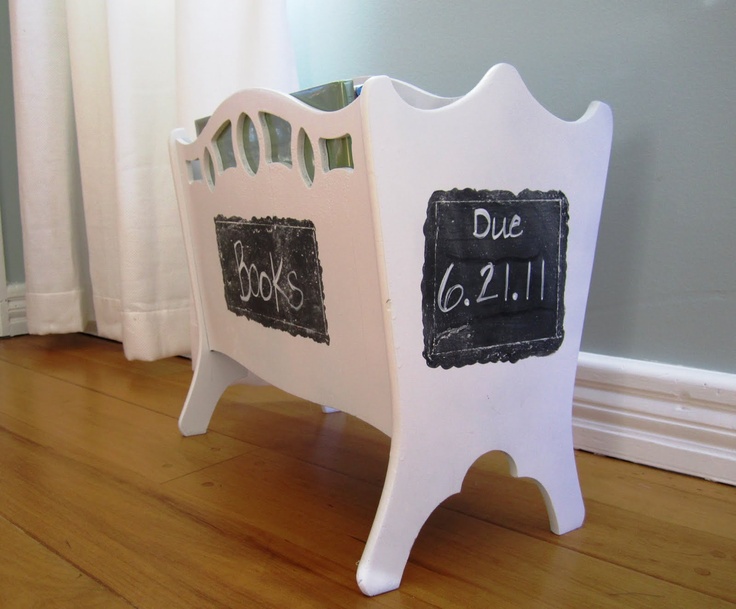 I love old crates! Sideways stack as many as you want to create a rustic book shelf.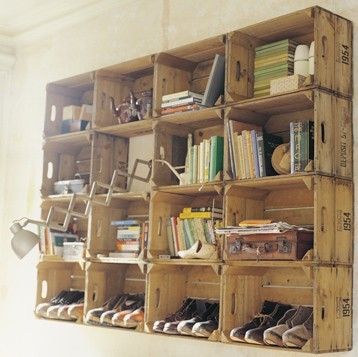 Shelves in place of kitchen cabinets to store cookbooks.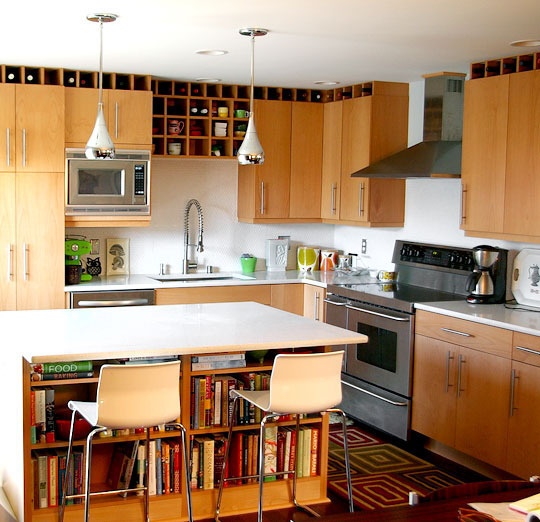 For books in a kids' room, store them in an old red wagon.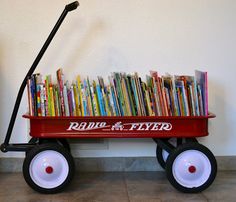 Store books in repurposed wire baskets.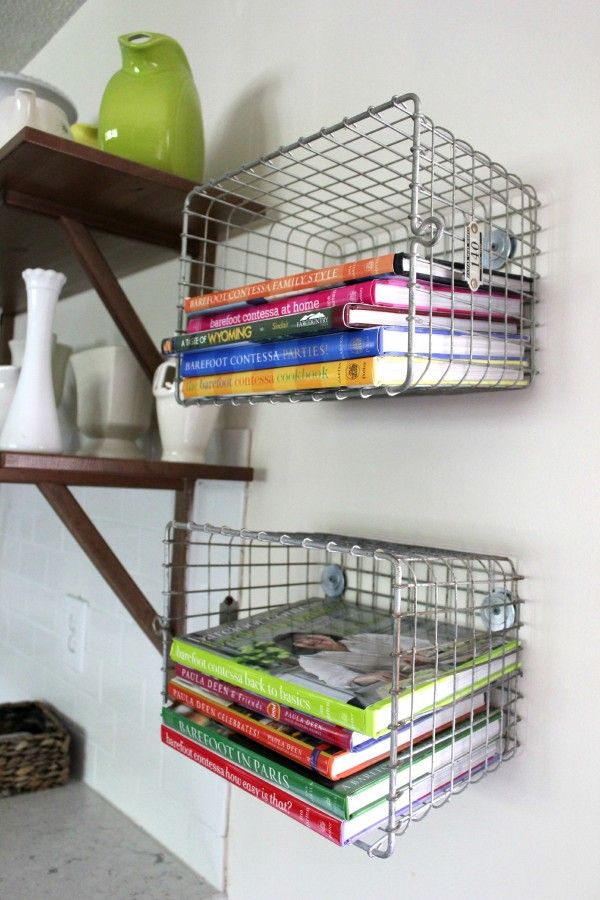 Get rid of the junk in a closet and install some shelves if there aren't already some in place. Replace your solid door with a french door and enjoy your mini library!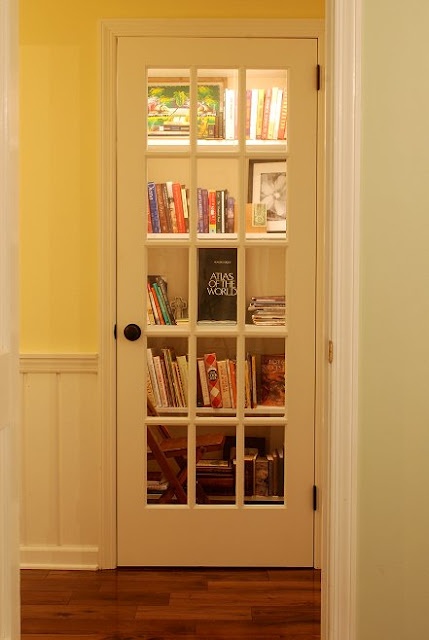 Staircase bookcase. I'm not exactly sure how you build it, but I love the idea!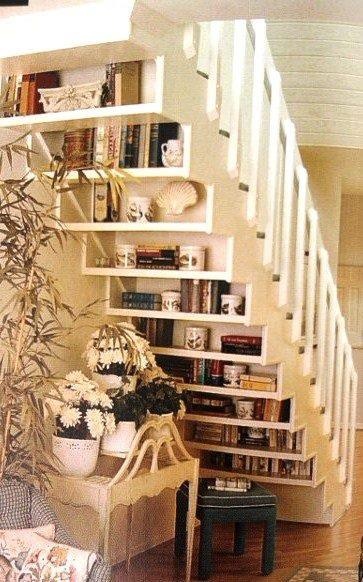 Make a floating bookshelf out of a bookend. Simply mount the bookend to the wall using a screwdriver. Then superglue the inside back cover of an old book you don't care about to the bookend. Then you can stack more books that are close to the same size as the one you super glued.
Create a bookshelf door out of a regular door. Then when you open it, you'll feel like you're going into a secret room!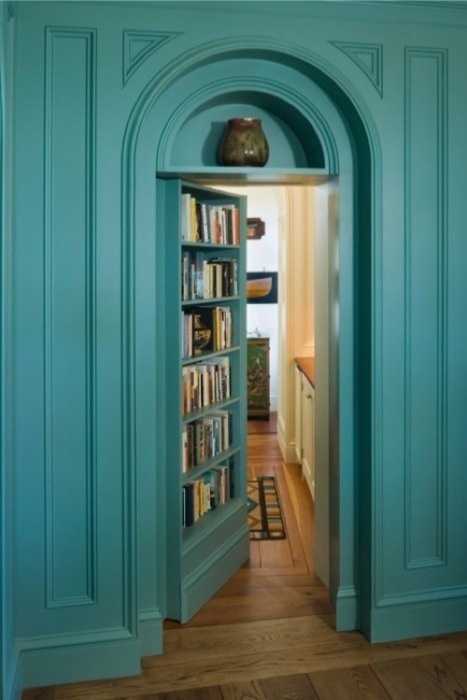 Place a bookshelf behind your bed. This doubles as a bookshelf and a headboard, perfect!
Not only could you make a book headboard, but you can make a good foot board also!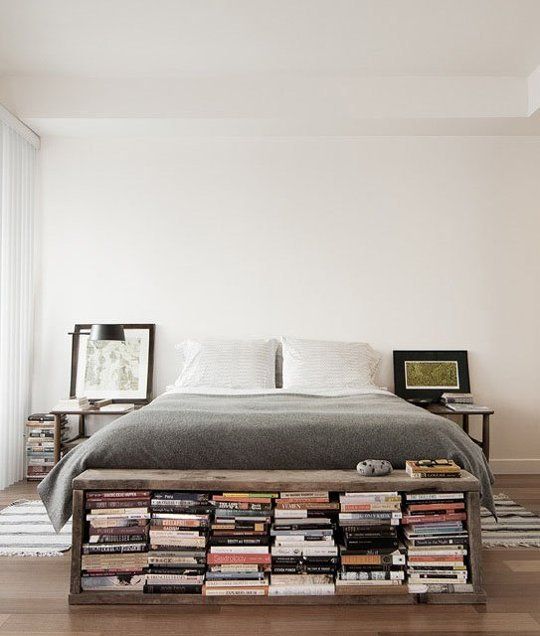 This pipe inspired bookshelf would be perfect for a loft space.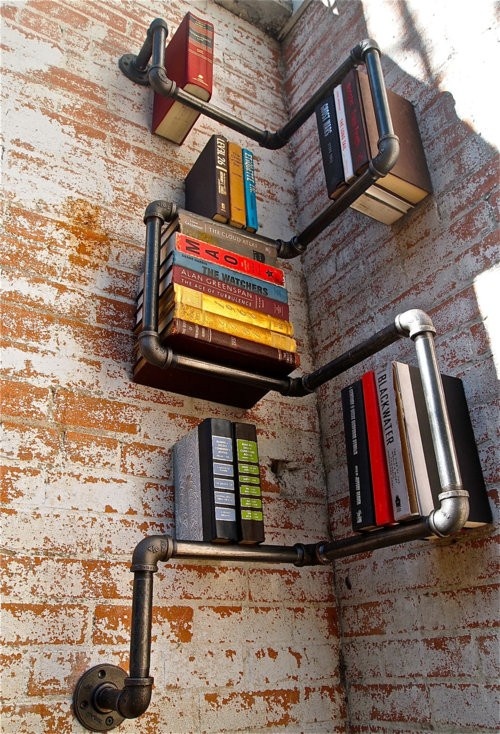 If you can't use your fireplace, use it as a place to store books!