Here are some fun and easy recipes for making your own deliciously-scented soaps. The recipes I've listed here are for soap-making beginners, as they don't require you to work with lye. (If you want to be more advanced and use lye, make sure you understand the safety precautions first.)

Lemon Lemon Soap
Ingredients:
Goat's milk soap base
Lemon essential oil
Lemon zest of 3-4 lemons
Steps:
Cut the soap into about 13 cubes and melt in the microwave in 30 second intervals for about 1.5 minutes or until the soap is liquid.
Add a few drops of lemon essential oil and the lemon zest; stir.
Pour into soap molds and let harden for at least an hour.
*Note from the author: you may want to use a preservative like vitamin e oil if you use the lemon zest. Otherwise, just use the lemon essential oil.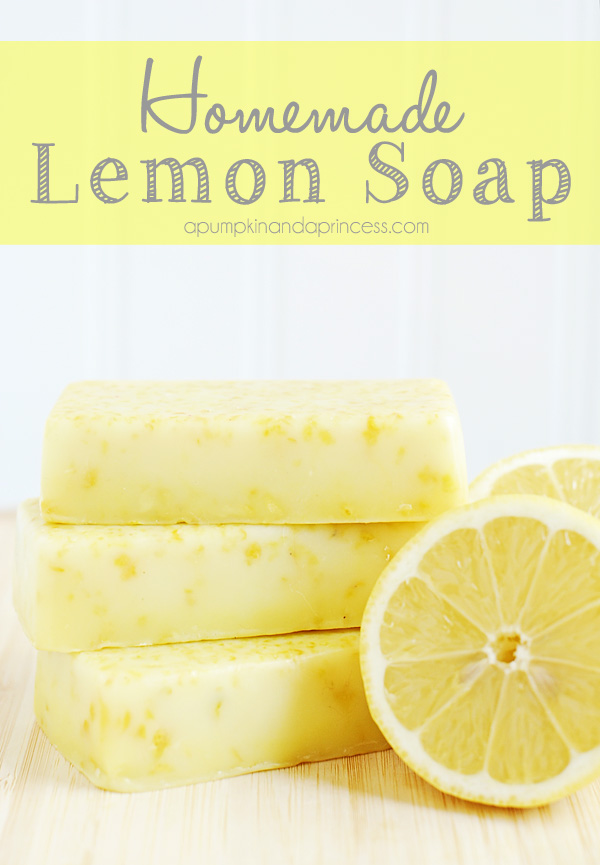 Sage Soap
Courtesy of countryfarm-lifestyles.com
Ingredients:
Store-bought white soap
Water
Rubbed sage
Petroleum jelly
Steps:
Grate 2 cups of the store-bought white soap. Place in a heat-resistant glass bowl.
Add ¼ cup water to the bowl. Bring a pot of water to a simmer and place the glass bowl on top of it. Let the soap mixture melt, but do not stir it—this will create unwanted bubbles in the soap.
Remove from heat and add ¼ cup rubbed sage. Fold in gently to prevent bubbles.
Pour mixture into a mold (like an ice cream box) that has been pre-smeared with petroleum jelly to make for easy-release of the soap later on.
Put mold in refrigerator to set, then take it out, release the soap from the mold, and place on a cake rack for 3 weeks to dry completely. Once dried, cut into bars.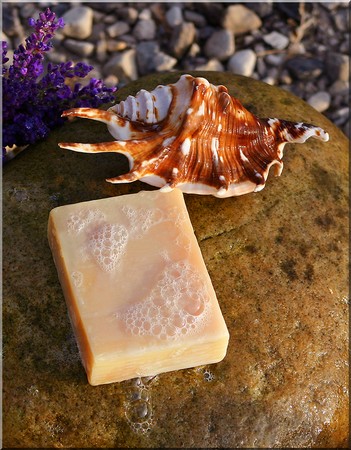 Lavender Soap
Courtesy of countryfarm-lifestyles.com
Ingredients:
Plain soap
Water
Dried lavender flowers
Lavender oil
Steps:
Grate one bar of plain soap and place in a bowl with a cup of boiling water.
Place the bowl in a pan of hot water and stir until smooth.
Crush ½ cup of dried lavender flowers and remove bowl from pan.
Add dried lavender flowers to soap.
Put a few drops of lavender oil in the mixture.
Mold soap and wait to dry before using (doesn't need to cure).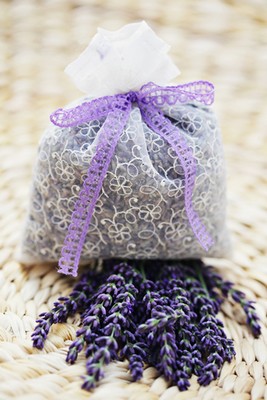 Coconut and Olive Oil Soap 
From Wellness Mama
Ingredients:
Coconut oil
Olive oil
Lye
Water
Essential oils of choice
Steps:
This one is a little bit more complex, so for the full list of instructions visit the link above!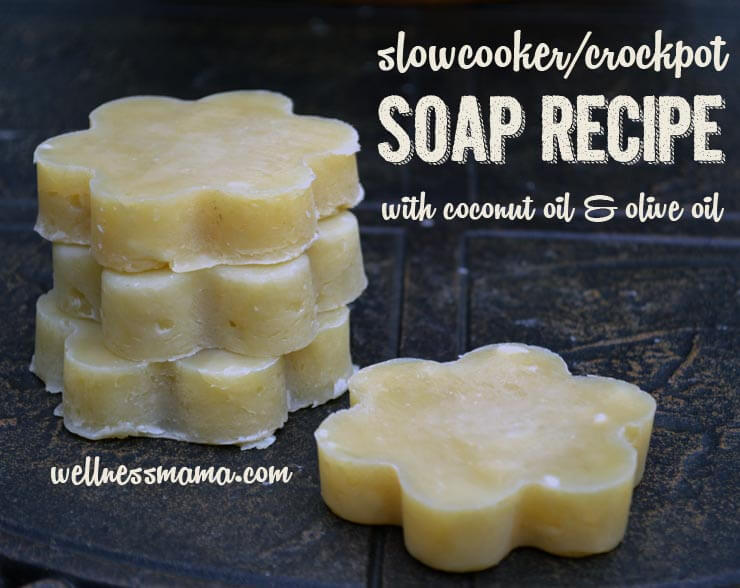 Honey Oatmeal Soap
Ingredients:
Honey
Quick oats
Goats milk soap (found online)
Steps:
Grind up 2 TBSP of oatmeal into fine powder
Cut up goats milk soap suspension into cubes, and measure s little more than a cup…microwave in 30 second increments until melted (stir after each increment)
Stir well and make sure all the lumps are melted
Add ingredients (ground up oatmeal, and 2 TBSP of honey)
Stir the mixture (add colorants if desired)
Sprinkle whole oatmeal flakes into soap mold
Pour mixture into mold…do not move the mold once poured
Allow the soap to set for 20 minutes, then place in a really cool spot to dry for several hours