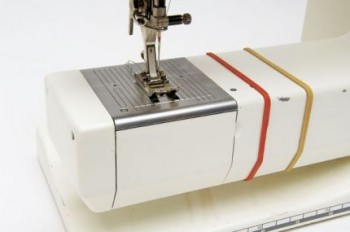 9. Use rubber bands around the base of your sewing machine to make a seam allowance guide.
10. When you are trying to sew over lumpy fabric that is difficult to work with, put a plastic bag over the top of your fabric. You should be able to glide right over it and it will be so much easier to sew.
11. This easy DIY project for fabric weights will make your life so much easier when you are trying to pin your fabrics. You can make it out of washers and a hot glue gun, and you will definitely be glad that you did!
12. Use cardstock to create your own hemline tool. It will help you iron straight hemlines and folds perfectly every time you use it! How genius is that?