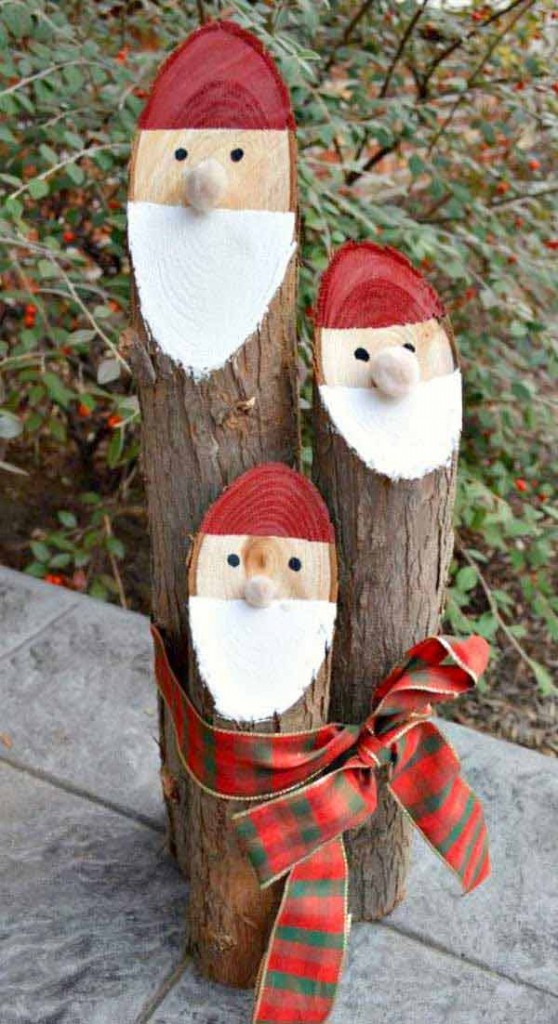 Make these fun Santa stumps that you can place around your yard or home. Just paint the top so it looks like a Santa face!
Hang some extra ornaments around or in front of windows in your home. It adds some more color to the place while also bringing in more Christmas spirit!
Make your very own Christmas wreath pretty much out of whatever material you have. You can use burlap, greenery pieces, ornaments, or something else!
Find some extra wood or other material sitting around and make a fun Christmas sign! You can put just a word, a phrase, or a chorus from a song!
Make little stockings that you can use to hold silverware at the table! It's a great way to incorporate some Christmas spirit into your table scape.