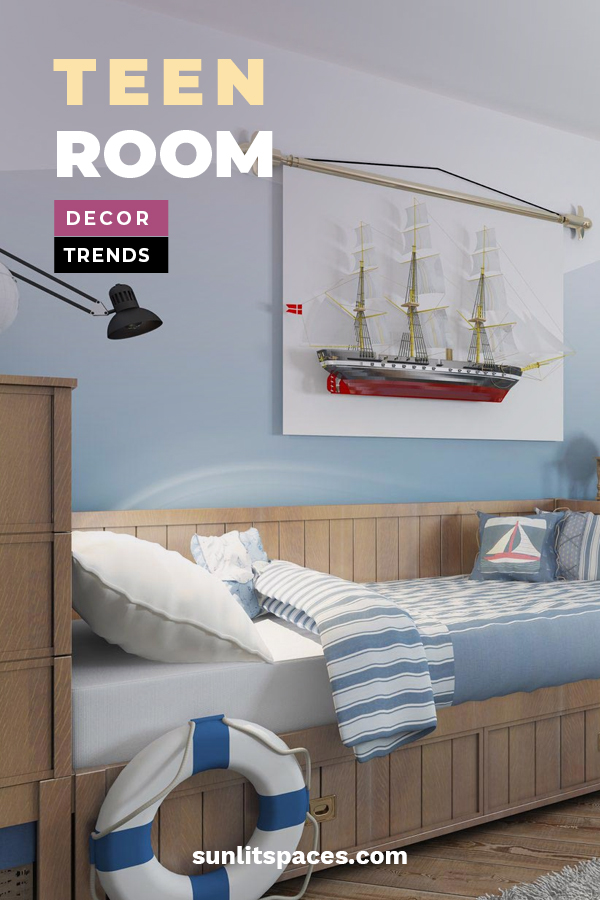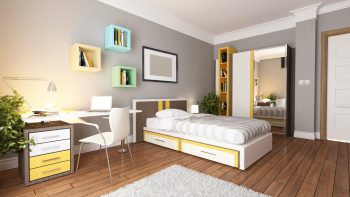 Teen room decor doesn't have to be fancy or costly, but it does need to satisfy a few important requirements if you want your teen to really enjoy their space. Once you satisfy those requirements, the rest of your teen's room can be decided by your teen. Teen room décor is pretty much dictated by your teen and his or her individual likes and dislikes. Here are the things to know about teen room decor trends.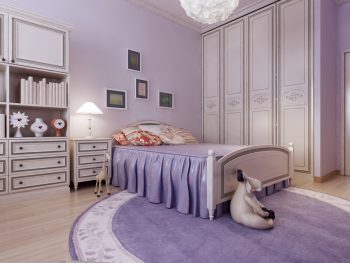 Does your teen have a favorite color? A color that they go wild for? Then don't be afraid to let that color take precedence in the room decor. A lot of popular colors in teen room decor trends can actually take on a neutral feel. This soft purple room is a great example. The walls fade away into a neutral territory, while the bed, rug and chandelier take center stage. It's a beautiful use of color!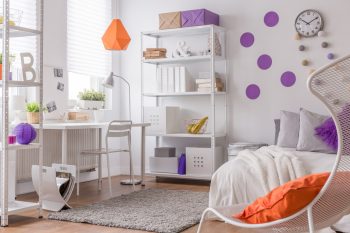 Don't be afraid to use white as your neutral, and then go big with bright pops of color all around the room. The use of orange and purple in this room keeps the eye moving to fun points of interest in the decor. This room also highlights the three most important parts of a teen room: a place to sleep, a place to study, and a spot to hang with friends.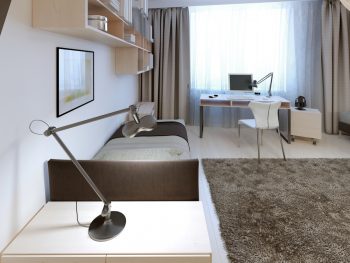 After a place to sleep, a place to study is where you'll want to put some focus on your teen's room decor. I think as parents we all hope that if we provide a comfortable place to study, the studying will be more likely to happen!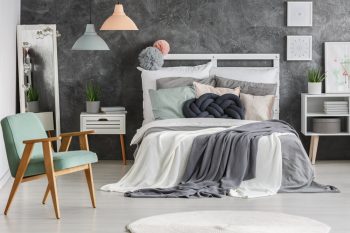 A comfortable spot to hang out with friends is pretty simple–just find a soft cushy rug, add some throw pillows, and you're done. Of course it's great if your teen and their friends will hang out in the kitchen or family room too, but for quiet conversations a soft rug is perfect. And that includes important conversations with you!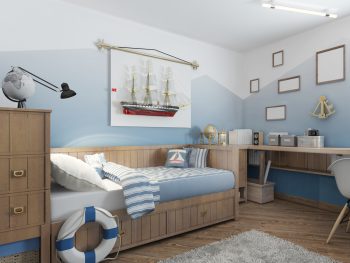 If your teen has a favorite hobby or interest, you can also work that into their room decor through the use of color, art, and design objects your teen likes.
Most of all, make decorating your teen's room a fun thing that you can do together. She'll definitely remember it!