It's an amazing thing when you find yourself in a designer store looking at an overpriced item and you think to yourself, "I could make that." And so you do. We say more power to you! Here are some fresh ideas if you have a free Saturday coming up and need a fun DIY project. And when your friends ask where you bought it and how much you paid for it, you will smile to yourself.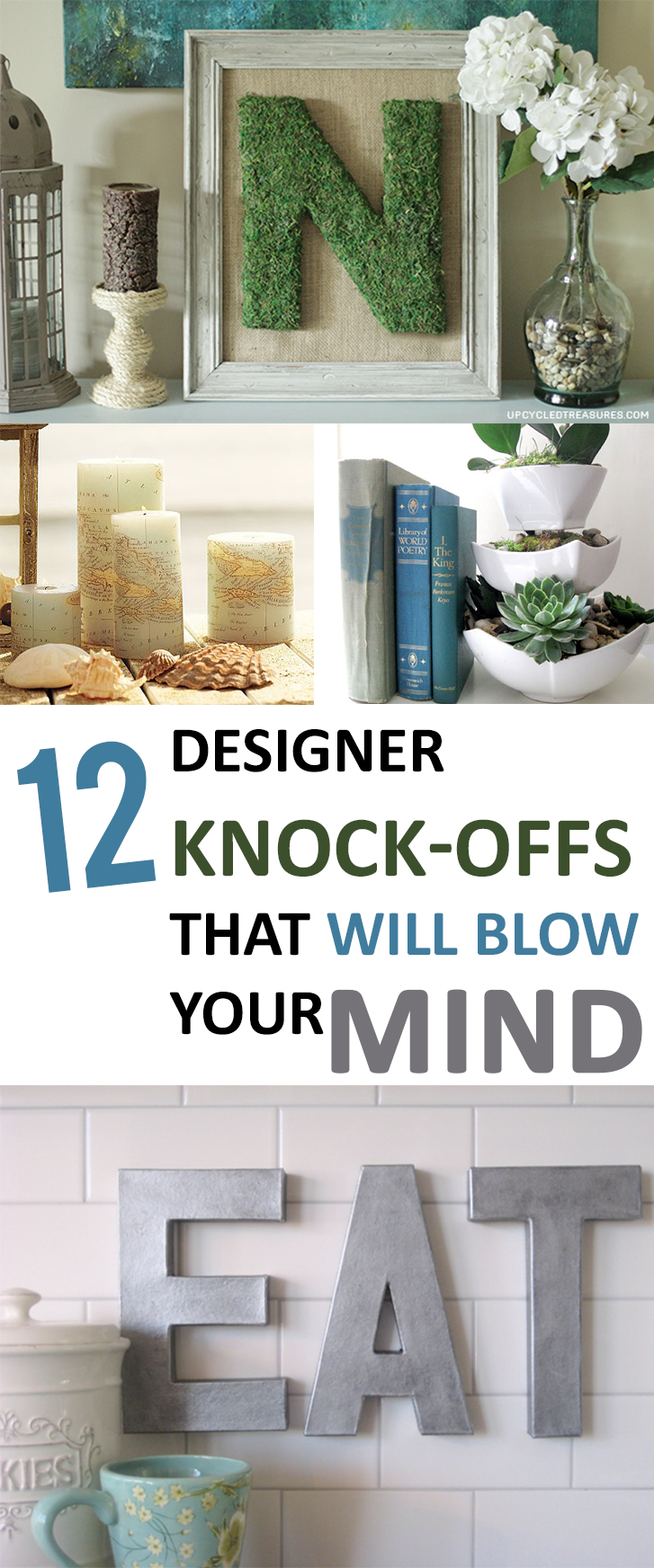 Ballet flats
Turn an old pair (or new pair) of ballet flats into something more exciting! There is a simple way to add creativity and cuteness to your shoes–all you need is a fun colored or patterned scarf, a needle, and thread.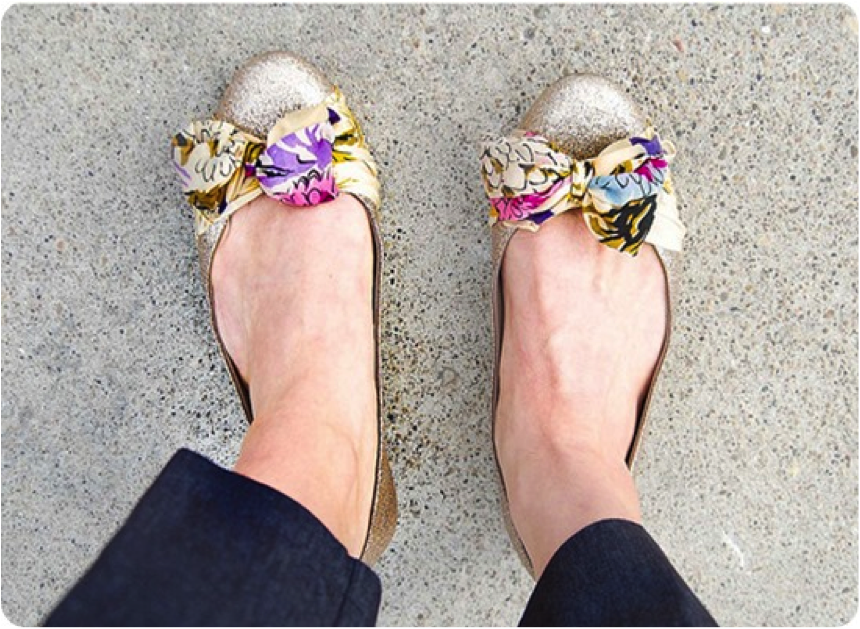 Scrap fabric wall art
Finally, a use for all that scrap fabric you can't bring yourself to throw away! Cut squares, rectangles, or other shapes from the scraps of fabric to coordinate with a bedroom or living room. Place the pieces in a pattern on top of burlap and frame the whole thing. Surprisingly artistic!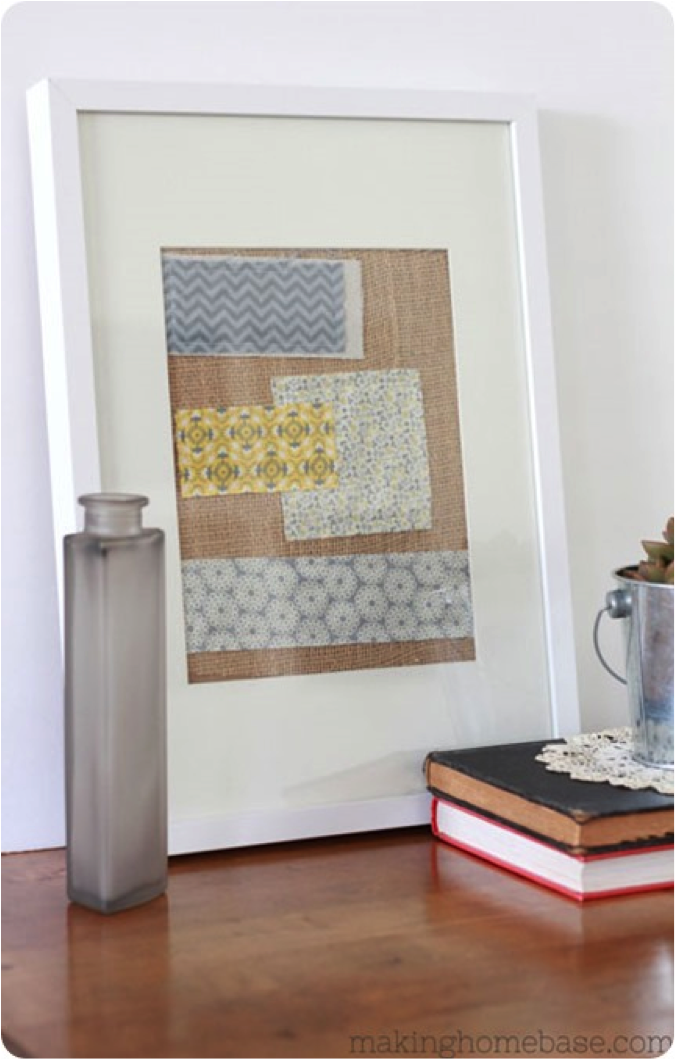 Paper flowers
Make some beautiful paper flowers that can last all year long! Create the real-looking flowers with real twigs and tissue paper. I suppose you could even spray them with perfume to add another dimension of "realness."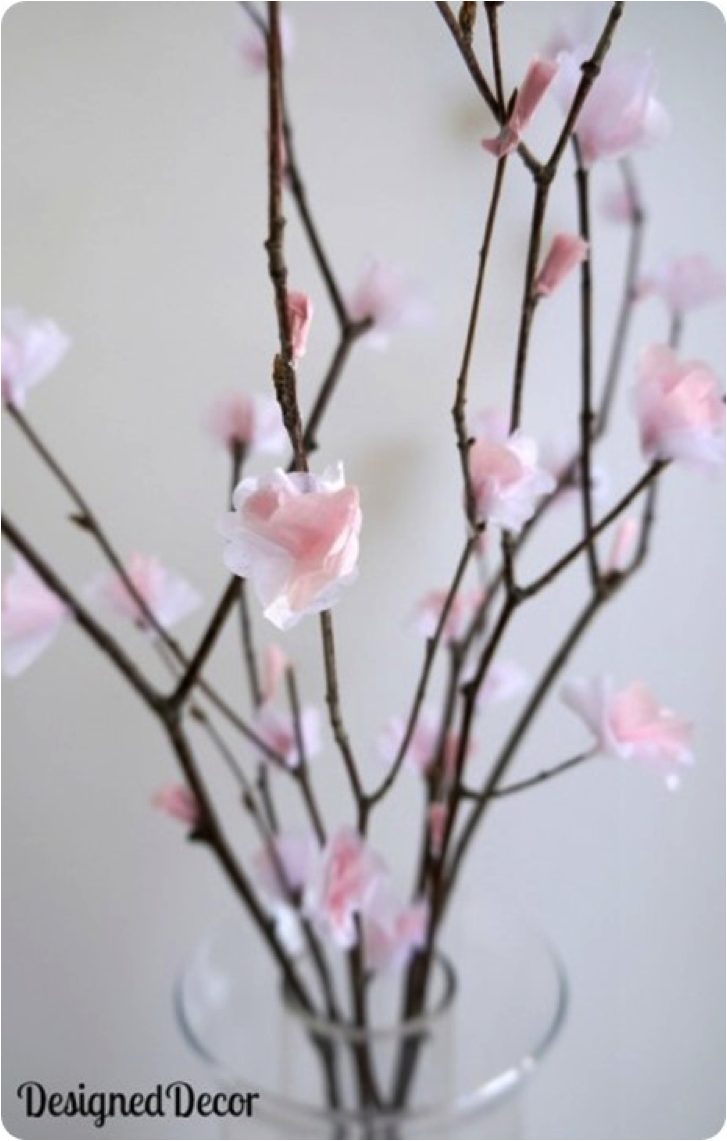 Rug stool
Stools make for great décor, apart from the fact that you can also sit on them. You can easily find cheap stools at second-hand stores. Once you've got one and have painted it the color you like, it's time to buy a colorful rug. This makes for an amazing seat cover!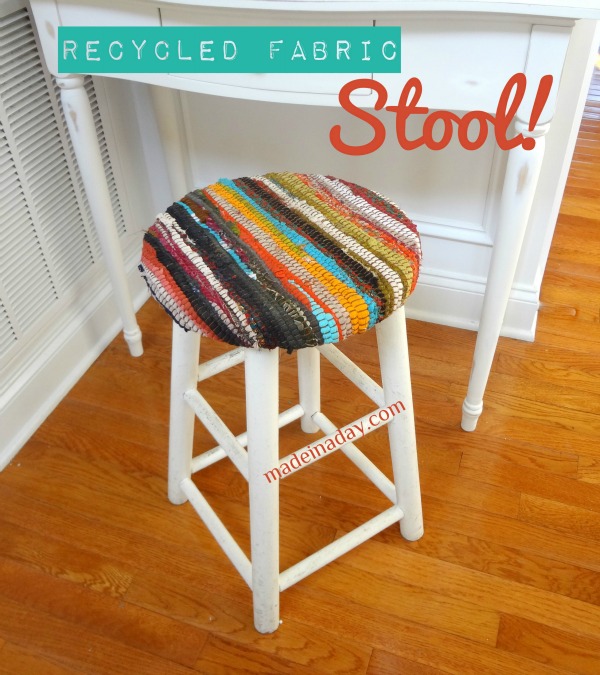 Dish up some vegetation
Did you ever consider that dishes could be used as planters? One creative crafter made her own designer planter using ceramic bowls and glasses from the dollar store. The bowls are layered on top of each other with glasses in between, making for a beautiful tiered look.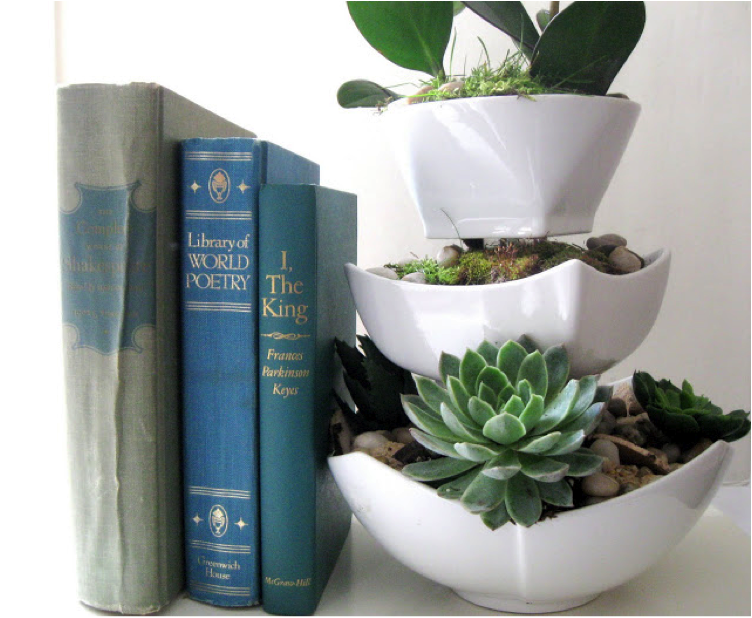 Zinc-Like Letters
Normally, these letters can be SO expensive, but this DIY idea is actually pretty cheap and quick to make! In fact, it's not even made out of zinc, but simply uses a pearl paint coating! Stick it anywhere in your kitchen (or home) that looks great and matches the rest of the room.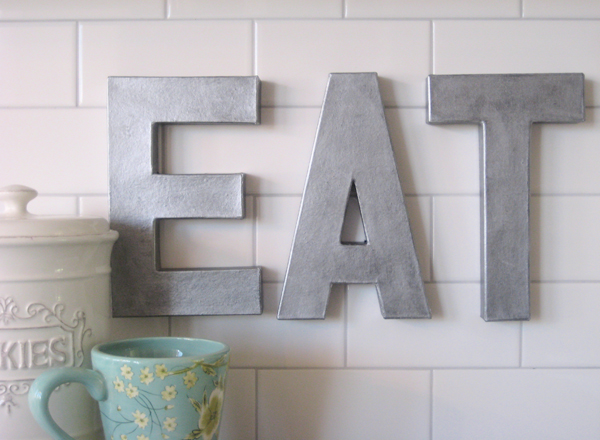 Quote Art
This kind of art is infinitely customizable and you can make it as big or as small as you need. To make this art, spell out whatever phrase you want with chipboard letters. Then, just paint the rest of the picture and you're good to go!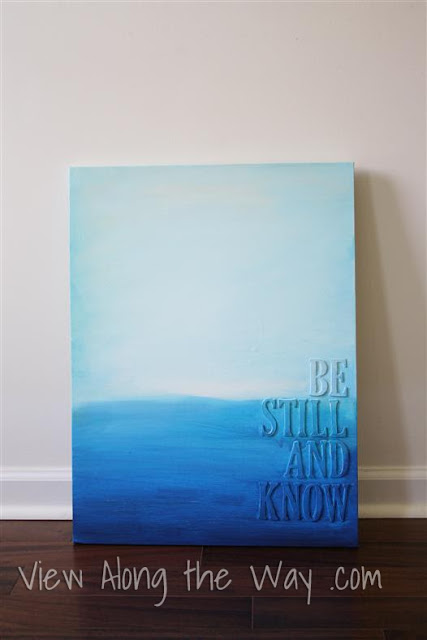 Pattern Dinnerware
Buy ceramic plates and stencils for this idea, although you can freehand if you want. Make the designs on your plates and then put them in the over and turn the oven to 350 degrees. Let the plates stay in there for 30 minutes and then turn it off, letting the plates cool down. And now you've got them!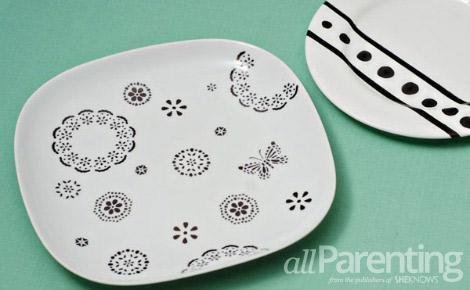 Antique Clock
While this is a non-functioning clock, it still works as a GREAT piece of decoration, especially considering you can save over $1,500 if you make it yourself. Take some pallets, arrange and nail them together, cut them into a circular clock shape, paint it, distress it, add the numbers and words, and then add T-hinges as the hands. Pretty simple and you'll be so proud of yourself!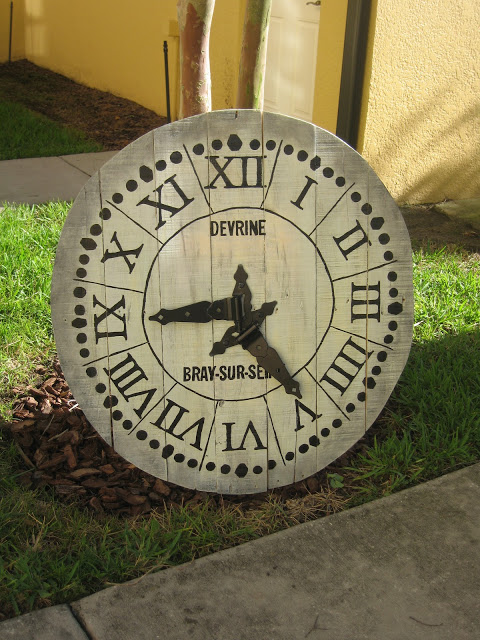 Candles
These decorative candles look AMAZING! All you need to do is take a normal candle and glue (best using Modge Podge) a map to it! So simple and so fun! However, just make sure if you're burning the candle to make sure the map part doesn't catch on fire by trimming it down when necessary.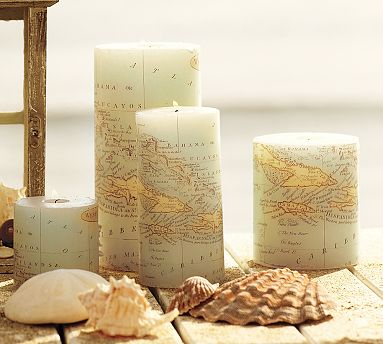 Monogrammed Mugs
This is a great idea for yourself or even as gifts to friends and family! Buy as many mugs as you'll need, and then trace initials onto each one using an outline or a stencil, and a graphite pencil. Then, once you're done decorating them, bake them in the oven at 300 degrees for 35 minutes. Once they're out, clean them up and you're good!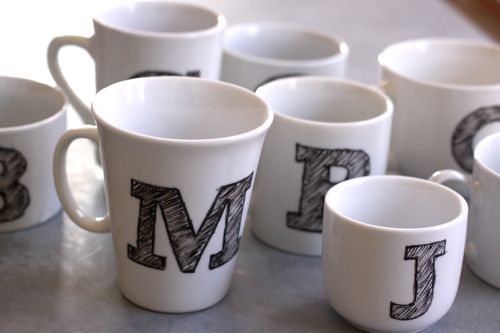 Moss Monogram
This idea is so awesome, and it's simple and cheap to make, too! Get a wood (or cardboard) letter, and then glue strips of moss to it. From there, you can decorate the letter and the frame however you want; just make sure it looks good and matches the rest of your home!