It's back-to-school time again! Make this time of the year fun AND manageable by doing one or all of these great projects!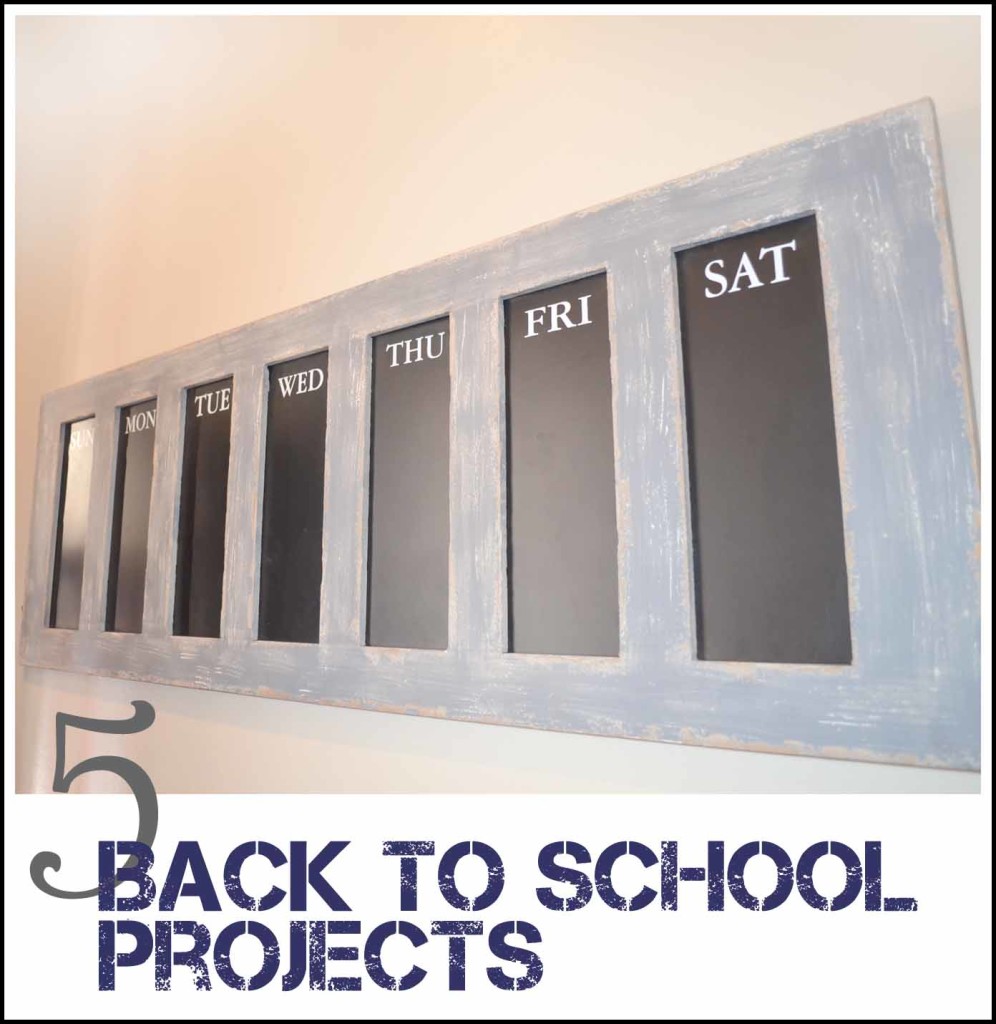 Create a homework station. If you have a whole room to use, great. If not, designate a portion of one room as a homework station. You don't need to surrender the kitchen table if you give the kids have their own spot. Put up a table and chairs for working on homework, and then install shelves, bins, or other organizers for keeping supplies.  It is difficult for me to keep track of all they have going on so I have a chalkboard for each day to write down things we have scheduled.
Have back-to-school interviews. Preserve memories by having a simple back-to-school interview with each of your kids and recording their answers. It would be fun to review the answers from past years! Free printables for interview sheet: http://www.petitelemon.com/blog/2012/08/16/free-download-back-to-school-interview/
Make a teacher gift. Help your child create a fun gift for the teacher to give on the first day of school. We owe a lot to the great teachers who helped us and who help our kids! Here is a great list of fun and simple teacher gift ideas (including a ruler wreath and glue stick bouquet!) you can put together with your kids: http://www.sixsistersstuff.com/2013/08/15-back-to-school-teacher-gift-ideas.html.
Make a kid gift. Make the first day of school fun by giving the kids a special treat or gift. There are lots of ideas out there, and you could even come up with one of your own! One of my favorites: a Ziploc bag of Smarties candies and a tag that says, "You're a smarty pants!" Cute!
Get crafty with the school supplies. Why should school supplies be boring? Finish up the last bit of summer by doing a fun project like decorating backpacks, lunch bags or notebooks using puff paint, buttons, appliques, or whatever else your kids can think of! One of my favorite ideas: "pencil buddies" toppers. Tutorial here: http://spoonful.com/crafts/pencil-buddies.
http://www.mom4real.com/2013/07/back-to-school-homework-station.html