Lovin' me some mason jars right now.  Isn't everyone?  They can be used for everything!  Some of my personal favorite (not necessarily super unique, but fun and useful) are: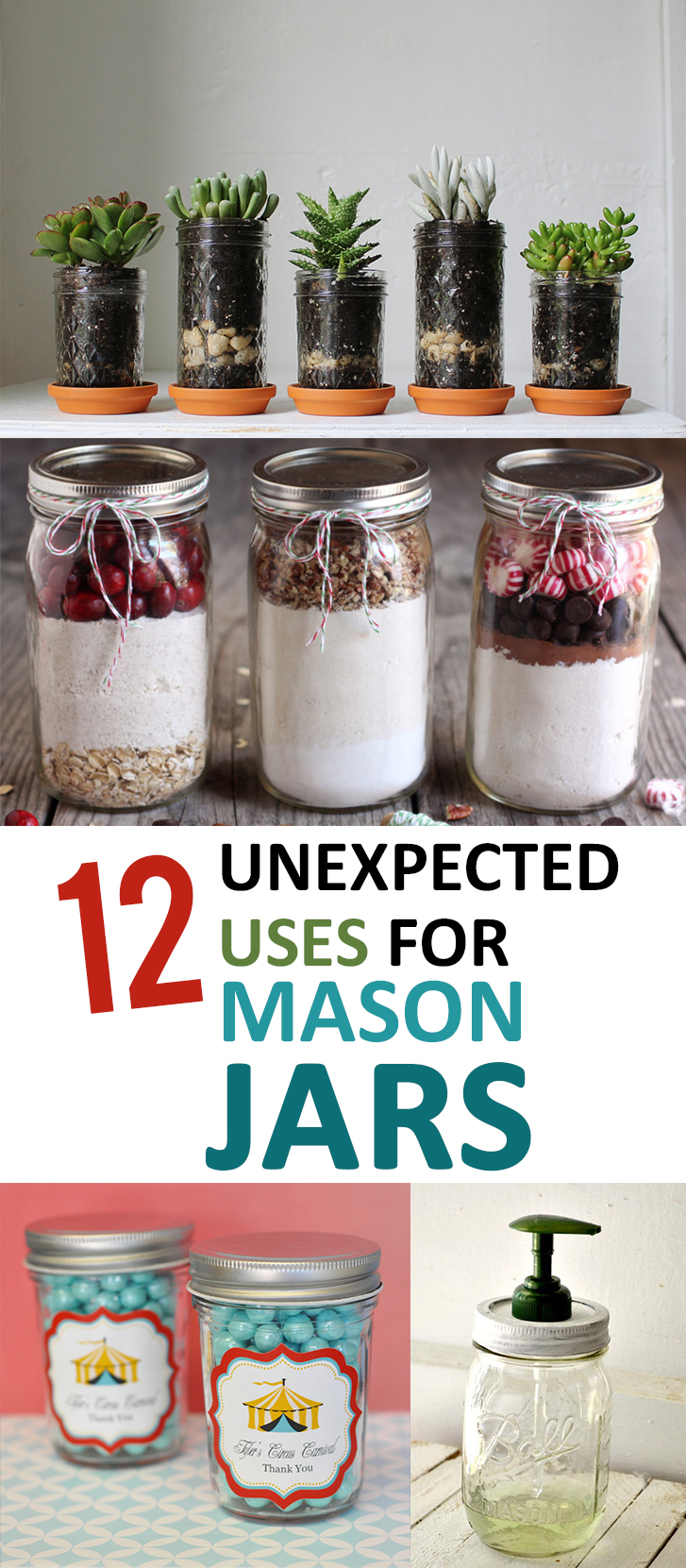 Leftovers or Lunches
Goodbye Tupperware.  Most Tupperware is so hard to store in your cabinets, with the different sizes, lids etc., and often leaks.  I have been putting my leftovers in mason jars and my husband takes them to work for lunch.  They store easy, never leak, are easy to put in the fridge, because they have a small base, so they take up less room than a big wide container.  I am loving this.  Of course, this method for saving food depends on the food.  It is great for soup, and other one-pot dishes, not so great for sandwiches.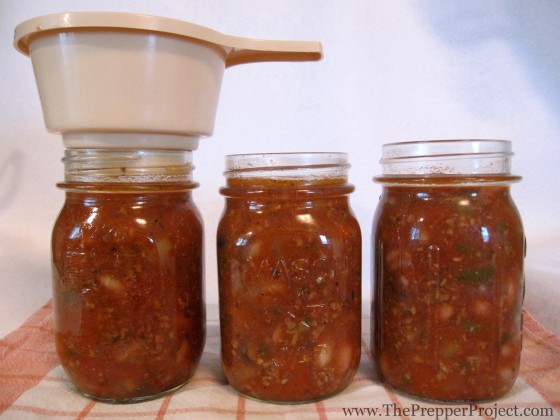 Spices
I am SO doing this the second I have time.  In fact, I may make time this week.  I have a drawer I use for my spices, and I don't hate it the way it is, but I would sure LOVE to have it more organized and have all the jars the same size.  I will post pictures later this week.  Pretty excited about this.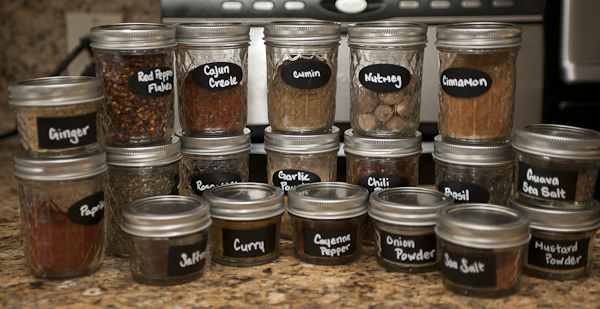 Light fixtures, Pendants, Lamps
Ok, I will start by saying this is not really my taste,  However, I have seen it done and for the right space, it could look really cool.  You know how at a thrift store everything looks like junk?  Then, you get it around the right stuff and it is amazing?  This is how I feel about light fixtures made of mason jars.  Could be really cool if done correctly, or could be fitting with a broken down car on the front lawn.  Just do it right, if you are going to do it:)  I think the most important thing to bring something like this together is to have it in the right room with the right surroundings.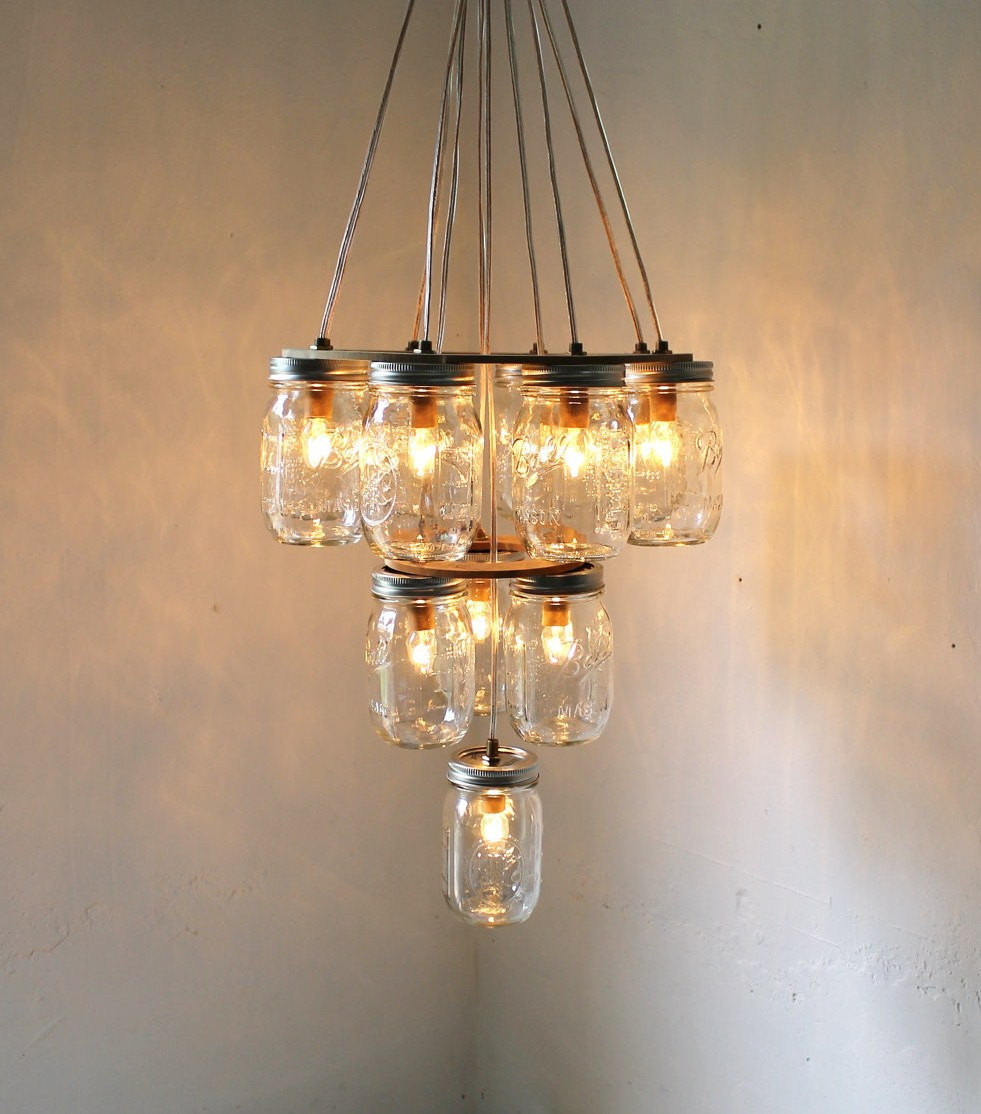 Layered Mixes
What can I say.  I am a sucker for a layered mason jar recipe.  I love them.  The cookies don't even have to taste good, and I like it.  My mom gave us a jar on Christmas Eve for Chocolate Chip Cookies to make that evening for Santa.  It was PERFECT.  We were tired, ready to get the kids in bed, and still needed to make cookies.  We added just a few ingredients and were done.  It would also be really cute for neighbor gifts.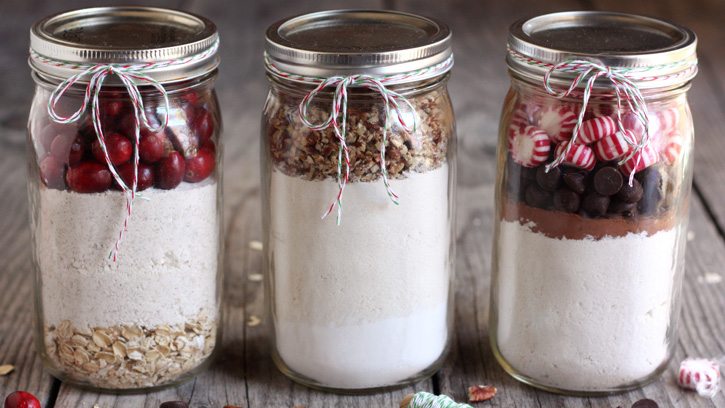 Party Glasses
I have done this for my son's monster truck themed birthday.  It was so fun, we had root beer floats in them (brown like mud:) and blue striped straws.  You can use a cupcake paper in the lid to make it festive.  This is such a cute idea. It is hard for me not to use mason jars for every party I plan.  There are so many possibilities.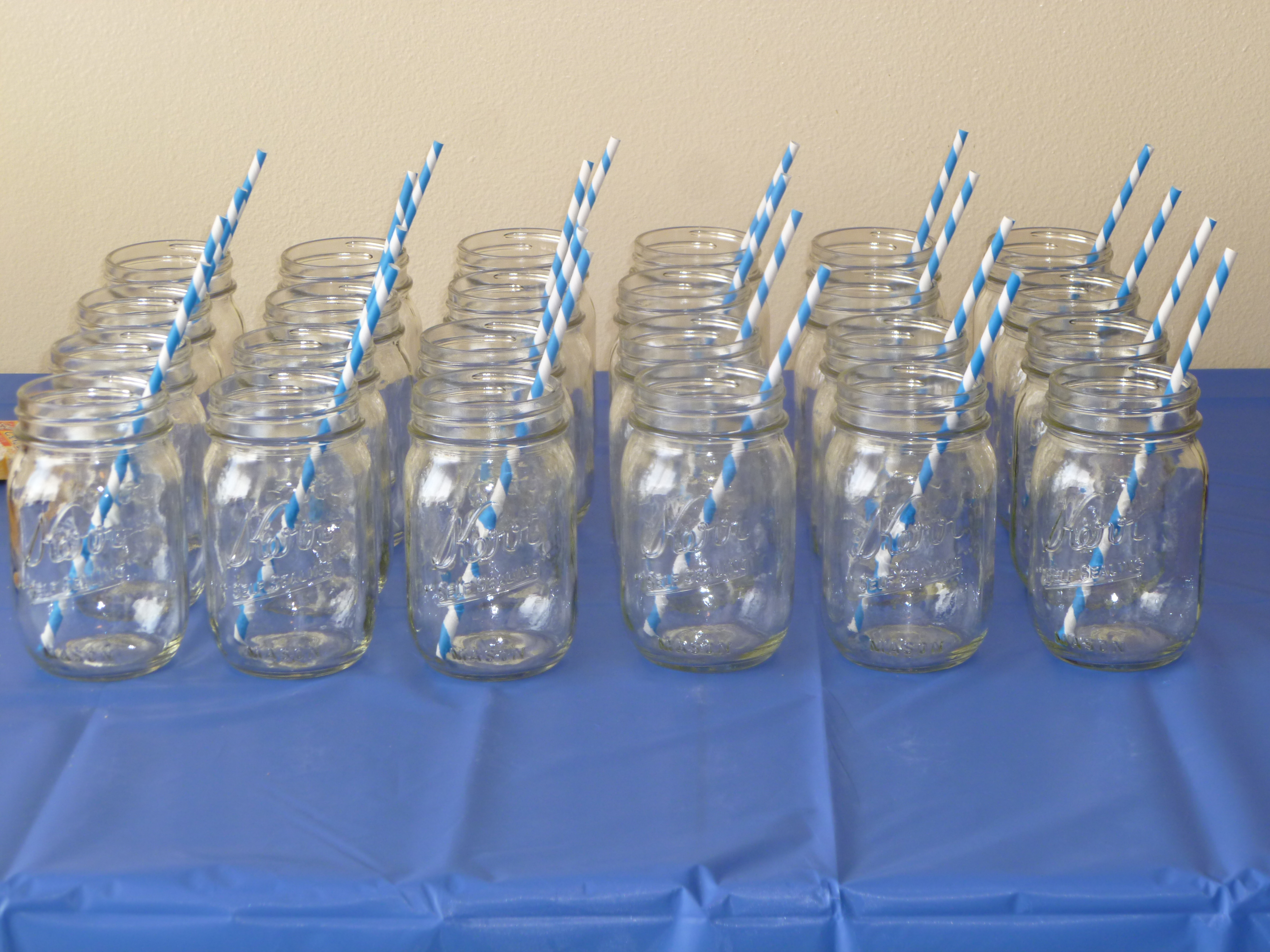 Party Favors
For my little girl's 6th birthday, I had the kids "build their own" favor bag.  It was really fun.  I put snacks and treats in each one, along with small dollar store type of toys that kids that age love.  I was going to do a "make your own candy necklace" activity with them and have each of the different candies in the jars, but we ran out of time.  There are so many fun party things you can do with these!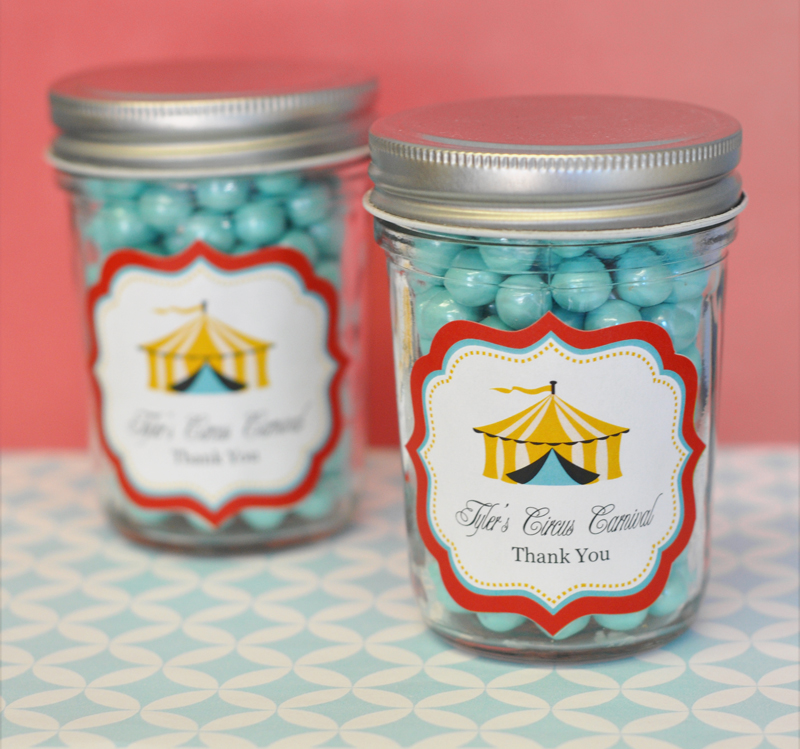 Vase
The great thing about Mason jars as a vase is that you can decorate them a hundred different ways, making each vase as unique as the next. You can keep it plain, or wrap it in burlap, or even paint the jar a fun and bright color! The options are endless!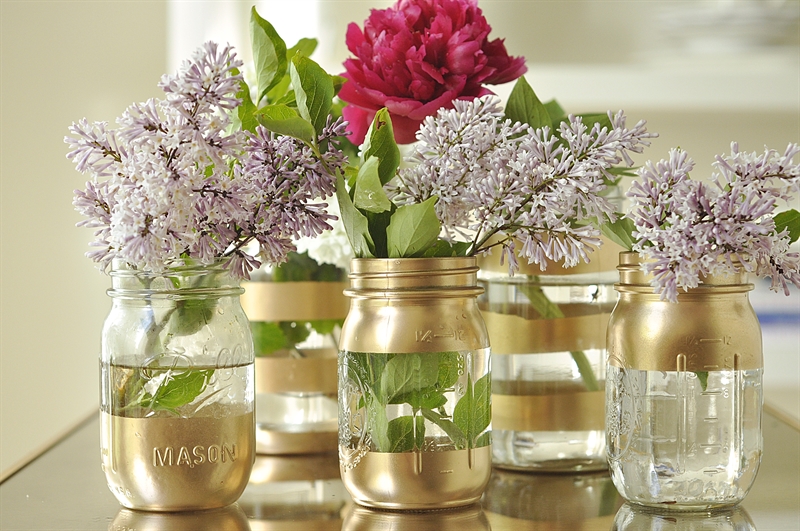 Lanterns
These are great decorative pieces for inside or outside your home. Depending if you actually want to light them or not, you will need different kinds of materials. If you don't want to light them, you can use twine and don't need to punch a hole in the lid. If you do want to light them, then hang the lanterns with metal and make a hole big enough to get a lighter into. Whatever you choose, it'll look great, for sure!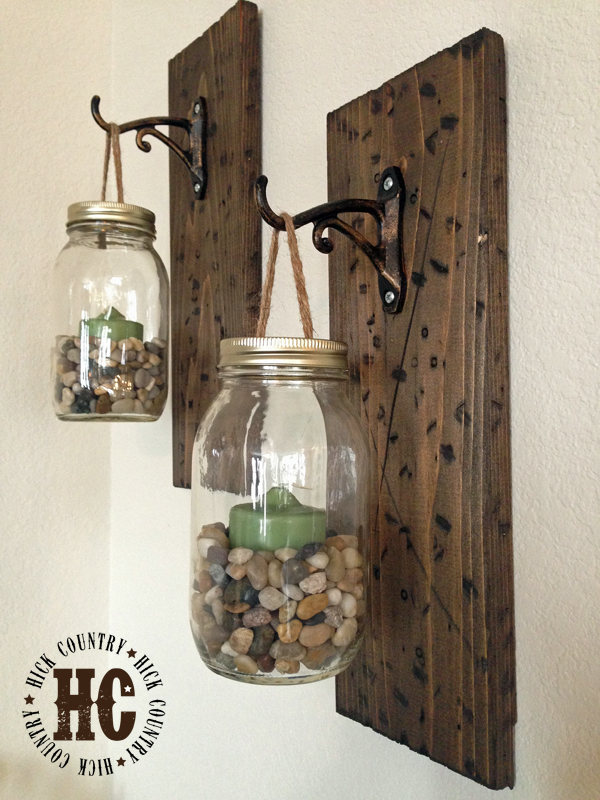 Bathroom Organizer
Mason jars are a great (and creative) way to organize your bathroom material while also adding a great rustic feel! Attach the jars to a slab of wood (or metal, if you want a more modern look), then attach that to the wall and fill the jars with your bathroom supplies!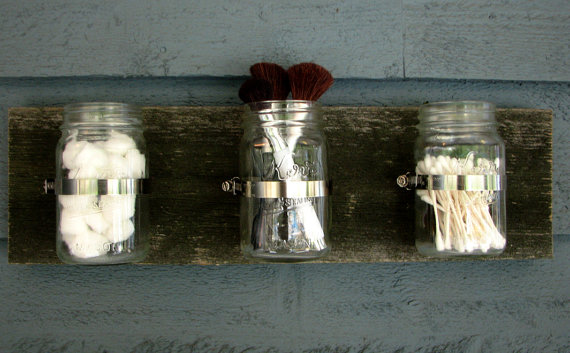 Planters
If you don't have enough space for a full on garden in your yard, then consider using Mason jars as miniature planters. Not only that, but the clear glass also makes it into a terrarium that you can use to decorate your home! Put a terra cotta dish underneath the jars and then drill a hole in the bottom of them in order to get proper drainage.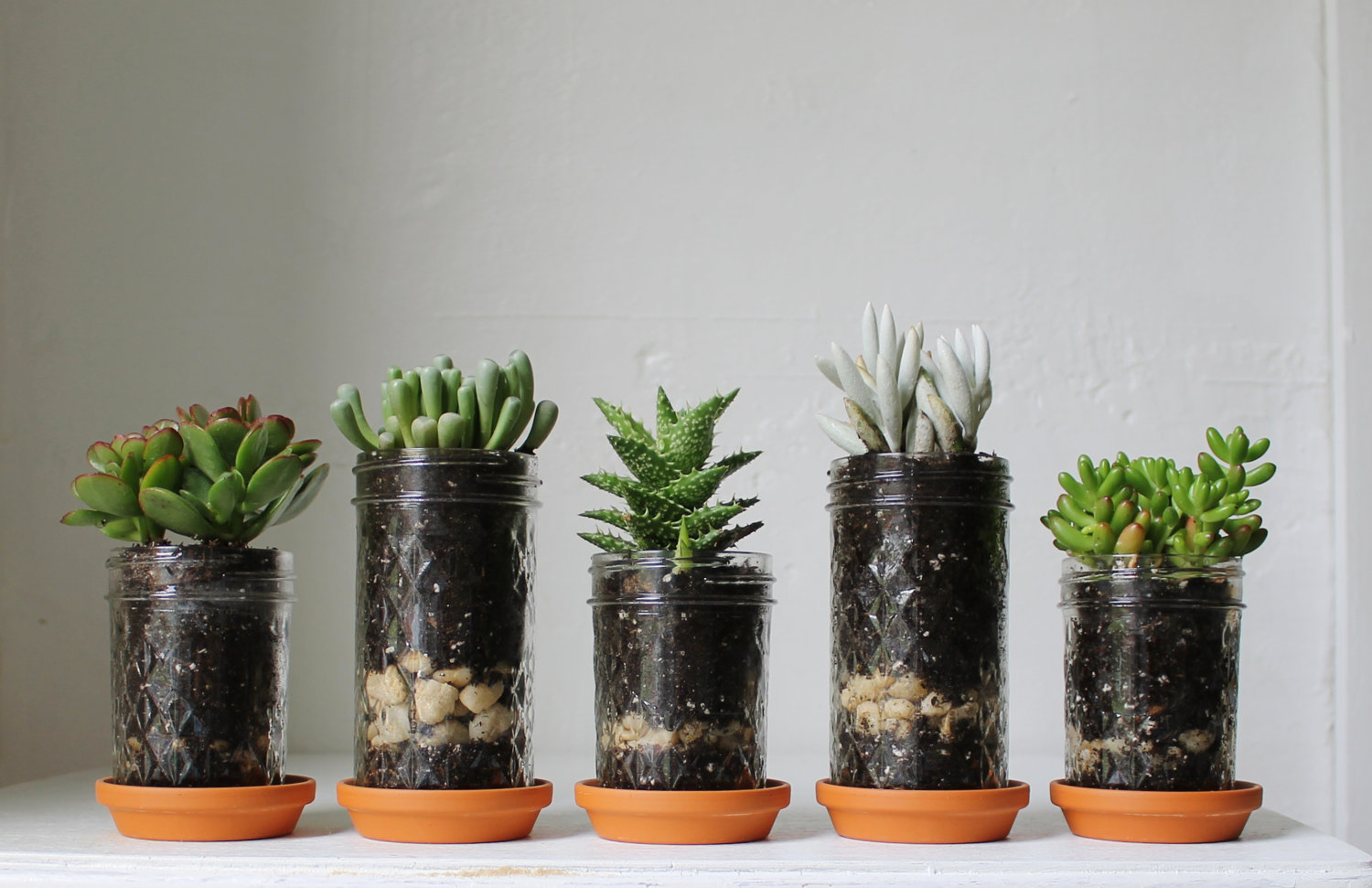 Candles
There are about a thousand different types of candles you can make in a Mason jar, both in style and in scent. You can fill them with water and float mini dish candles on the top, or you can fill the whole jar with scented wax like your traditional candle. Choose a few designs, grab some Mason jars, and have some fun!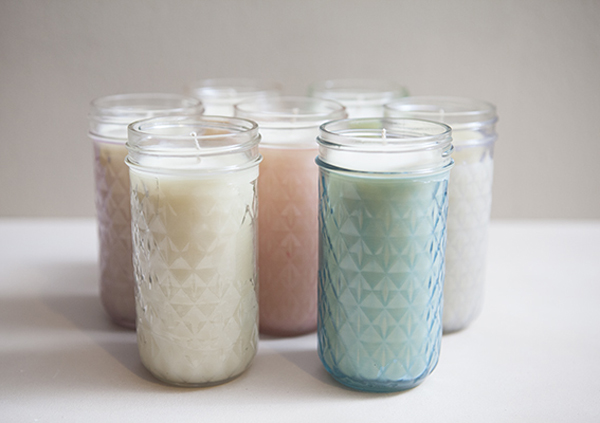 Soap Dispenser
This project may take a little time and patience, but seeing the first bit of soap squirt out of your very own handmade soap dispenser is a great feeling! These also work great as heartfelt gifts to friends, neighbors, and family!