Ever since I put the playroom together for the kiddies (Christmas) I have been obsessed with finding new organizing and storage ideas.  I spent $PLENTY.00 of money on the decor, the boxes, the bench seat, and hello- the Christmas presents- but my favorite piece in that room is a $10.00 shoe organizer from Lowe's.  We use it constantly, and it is wonderful because it takes all of those little annoying things that are laying around your house (or in a junk drawer-and you know you have one!) and gives it a cozy little home.  And I love it.  "oh, look.  I found a colored pencil…"  It has a home.  Every sticky pad, glue stick, pipe cleaner, polly pocket, and children's toy instruction book has a place and it is heaven.  I have a few other things I want to get organized (my entry way, my boy's room, etc) and I found some really great organizing ideas that are so creative and crafty, I thought I would share!  But first, please admire my $10 dollar favorite. thing. ever.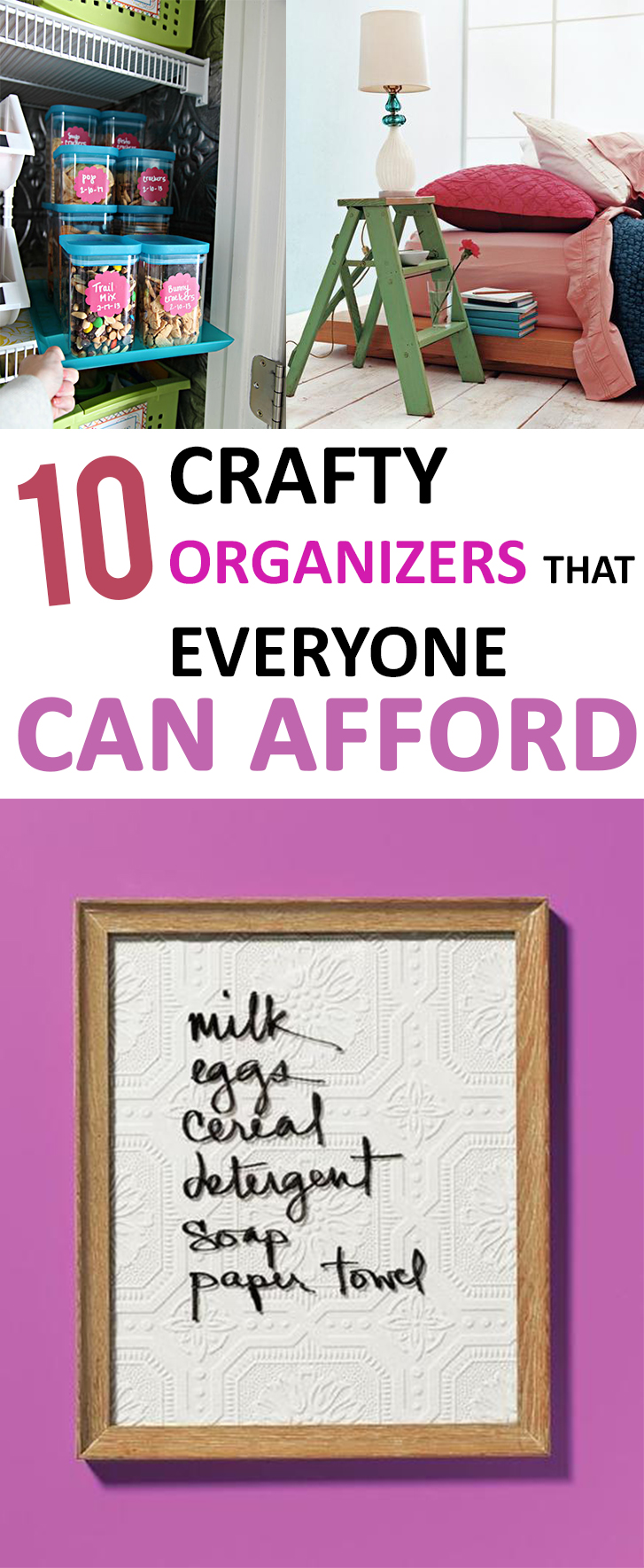 Pantry Organizer
Look at this!  Pantry Organization- and I love the labels 🙂 There are lots of things you can buy to organize your pantry, but most often a hanging shoe organizer is used. This allows individual slots for all your supplies without taking up a bunch of space in your closet! You can easily find this at a thrift store or even a yard sale!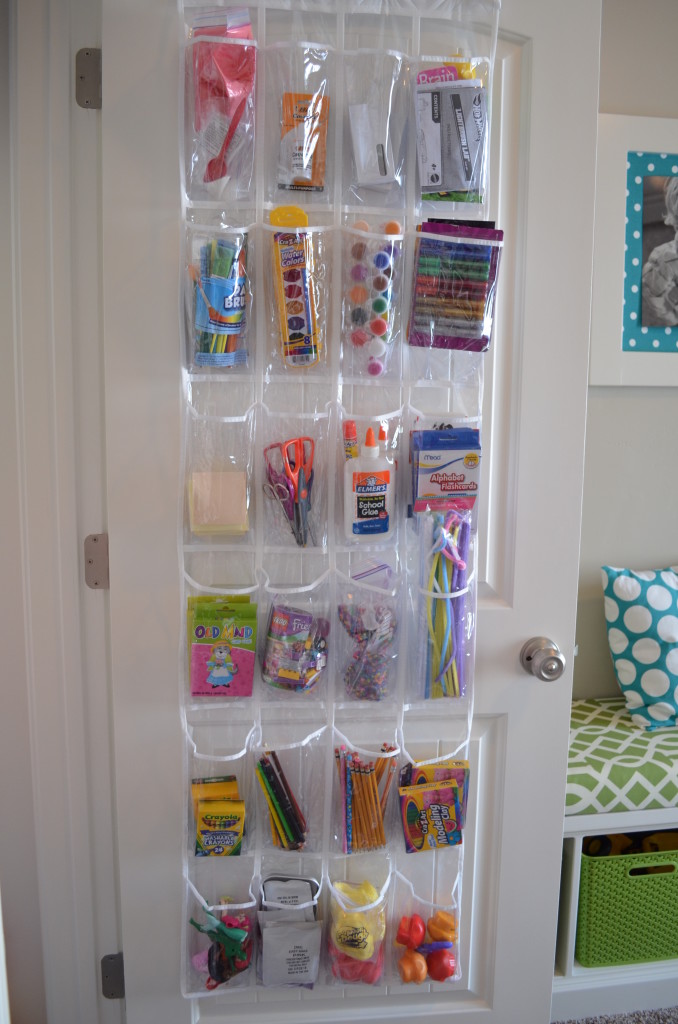 Food Containers
All you need for this are a few containers of food and a tray; things you can find at the dollar store if you wanted. Then just print off fun labels for each of the containers and stack them onto the tray. Then, whenever you need a snack or are making lunches, pull the whole tray out and it's all right there!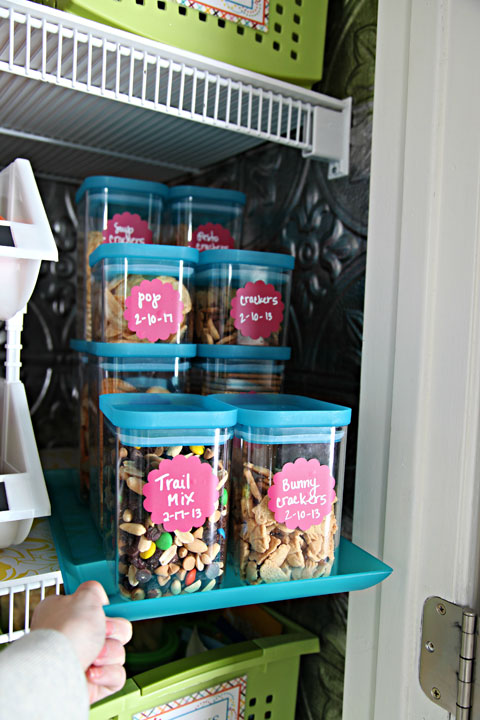 Chalkboard Menu
And I guess there are some people that are so organized, that they not only plan meals a week ahead of time, but they write them on a chalk menu for the family to anxiously anticipate.  This is great for organization and is also a great piece of decoration for the kitchen!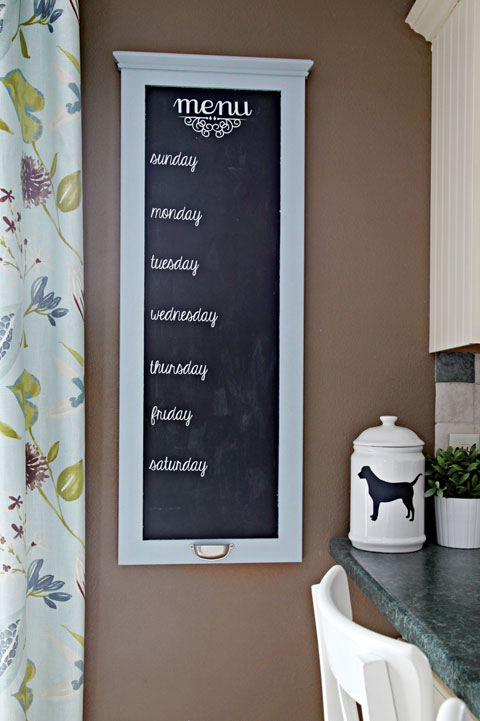 Hutch
This is sooo wonderful.  I have lived in too many places that don't have enough linen closets.  What a great idea if you have the space in your bathroom to put a hutch or armoire in there to keep linens. You can buy a used one and then just paint it and refinish it yourself. I Love this.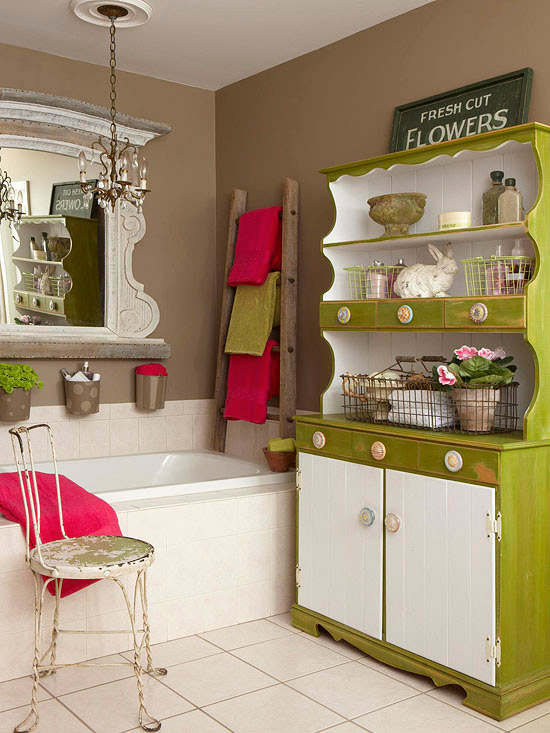 Cabinet
For those without enough cabinet space, this is the perfect solution!  And even if you have enough, how cute is this? Again, you can buy a cheap, old cabinet and then refinish it yourself to save money and make it more unique!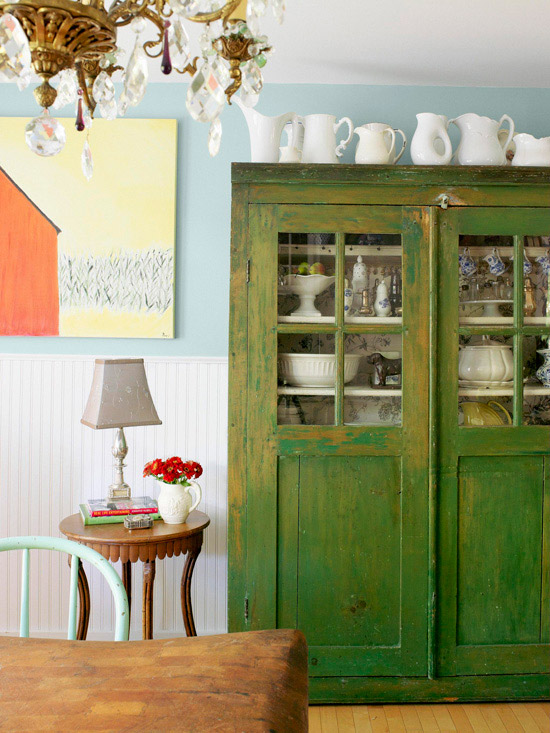 Glass Jars
Glass jars.  Oh the many wonderful uses.  I love the vintage picture lining 🙂  Very cute. These are incredibly affordable and have so many uses such as toiletry holders, homemade candles, etc.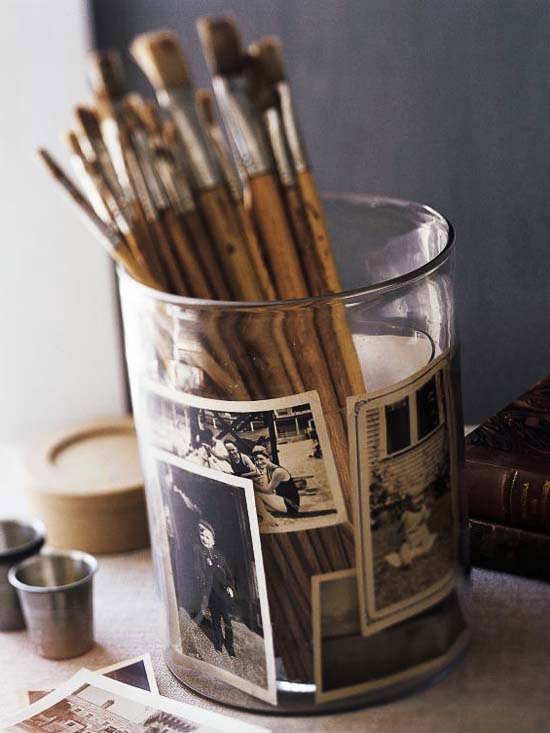 Shoe Rack
This is one of my personal favorites.  I have been wracking my brain for 10 months about how I can create a decorative and aesthetically pleasing solution to the mounding shoe heap at my front door.  Ours are usually in the mudroom that is off of the garage, but guests (and sometimes my littles) keep shoes at the front door and it makes me a little nuts!  This is a great idea.  I need to get my live-in carpenter on it!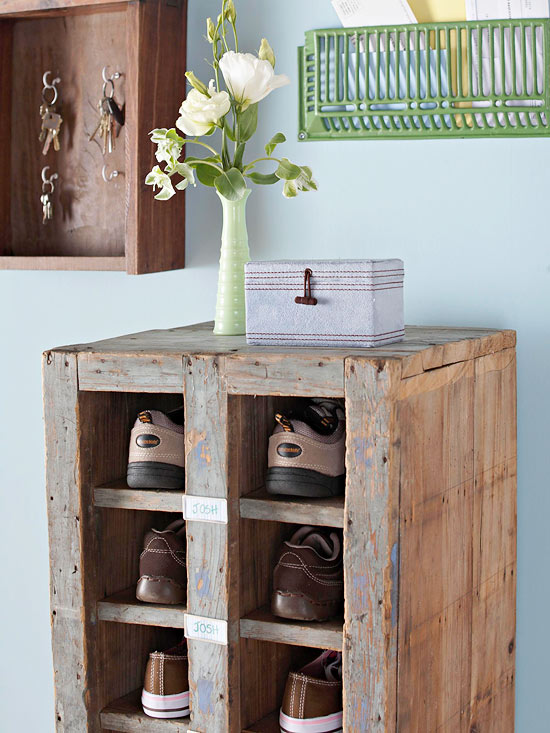 Hooks
Last, but not least- hooks!  You can use hooks for soo many things!  Coats, backpacks, hats, necklaces, scarves, purses, towels, etc.  Very versatile.  Very stylish.  Very functional. And VERY cheap!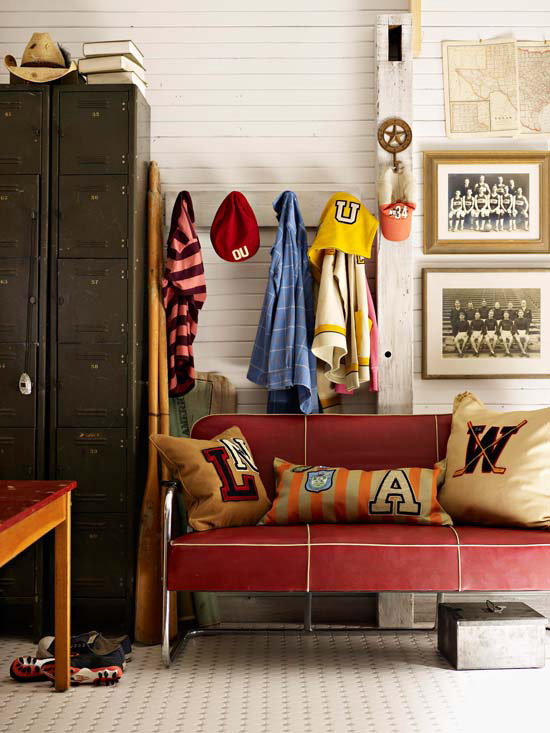 Picture Frame Dry Erase Board
Don't want to buy a brand new dry erase board? A super cheap and easy solution is to just use an old picture frame that you have lying around your home. Not only that, but a picture frame looks so much cooler than a boring dry erase board!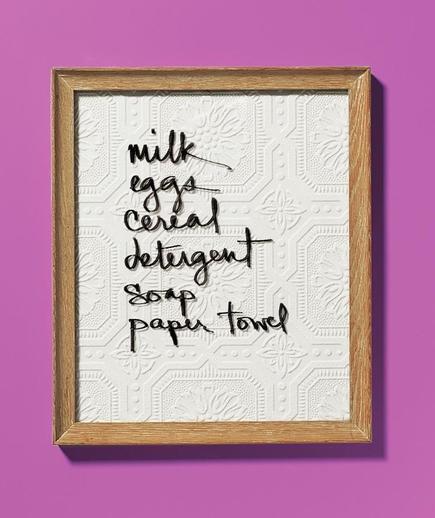 Step Ladder Table
Do you need a night stand but don't want to buy a whole new one? Just use that old step ladder you have in your garage! Paint it (and sand it, if needed) to match your home's colors and you're good to go!