Sometimes I want to make a change to a room, but my budget doesn't allow for any major renovations.  So, I have to get creative and figure out how to make upgrades without breaking the bank:)  Here are 8 inexpensive ways to add value to your home!

Refinish a chair– You can find an old armchair or a woven chair at a yard sale or thrift store and refinish it.  This will make a big statement and really make your room pop.  Use a fun accent color.  You can create a very high-end look, for only the cost of a thrift store treasure and some paint. Here is a beautiful one from Peacefully Home.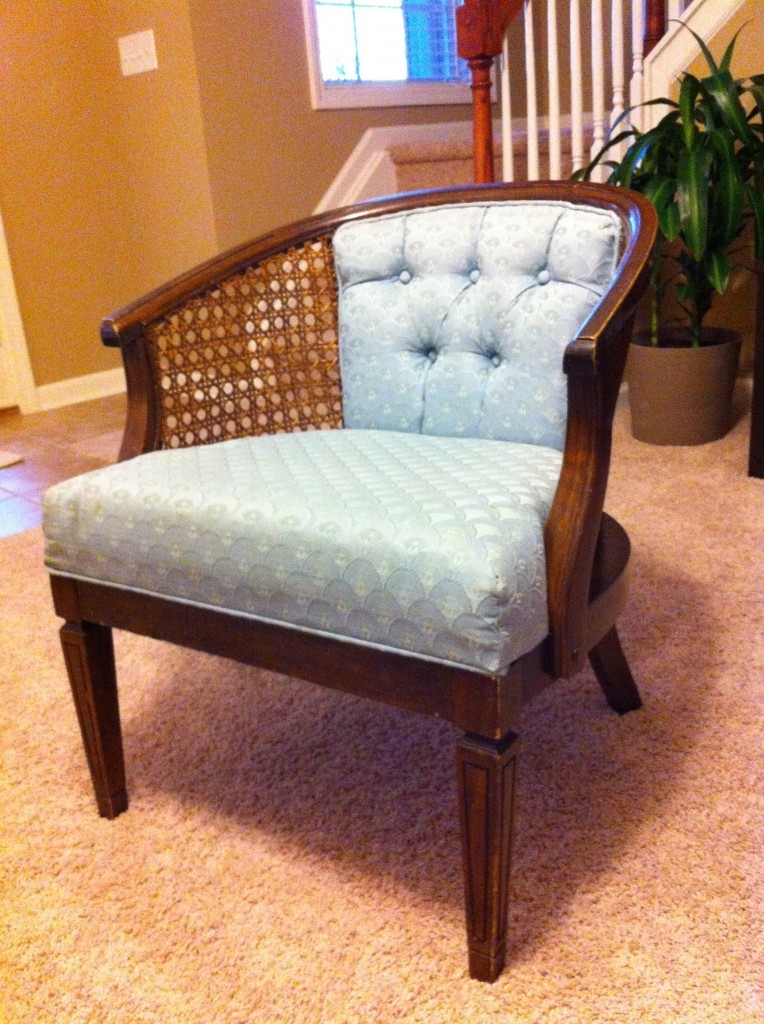 Add a mirror– This really is one of my favorites.  Mirrors make your room look bigger.  They are affordable (find one at a thrift store and restore/refinish it) and it fills up wall space.  Win, win, win. I love this beautiful leaning mirror from Mirror Lot.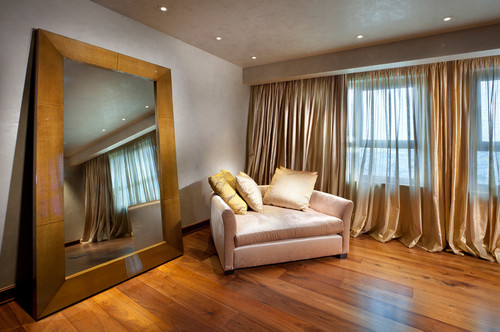 Gallery of small frames– I have seen some really great wall art ideas around the world wide web.  🙂  Use your child's art projects and frame them.  Do family pictures, frame stationary you like, fabric, etc.  Heck- you can even just hang empty frames and it looks pretty darn neat. How beautiful is this one from Crate and Barrel.
Paint inside of bookshelf- This is a really inexpensive way to add a little pop.  If you don't have a bookshelf, paint inside a nook, or an accent piece of furniture like a colorful end table or buffet. Here is a great example from Just a Girl Blog.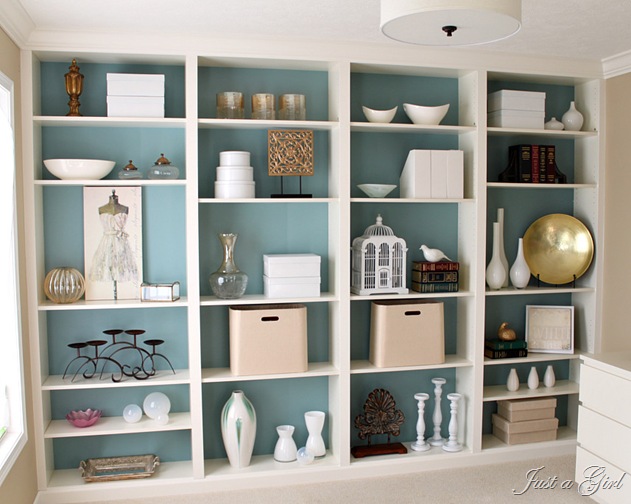 Create Accent wall– I have said it a million times, but I really love paint and the bang you get for your buck.  Yes, it is a bit of work.  But really, only a day or 2 and less than 100$ to completely transform a room.  Accent walls are the best.  They are smaller, so they are not so overwhelming.  Wallpaper is making an amazing comeback as well, if you would rather go that route. Here is a perfect example from Houzz.
Add house numbers to chairs or other number or letter art- This looks really cute!  I have seen bar stools that are numbered, or throw pillows with words.  Very fun accent and again, it wouldn't be expensive to go to a home improvement store, buy some numbers and paint them and add them to your chairs.  Very creative and it looks like a custom design. Here is a cute example from Domestic Imperfection.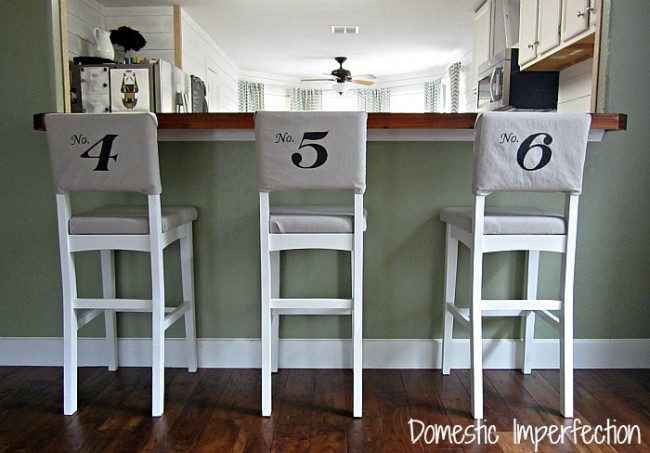 Repaint accent table– as mentioned above, this is a great way to add some pop! How perfect is this refinished table from Little Bits Of.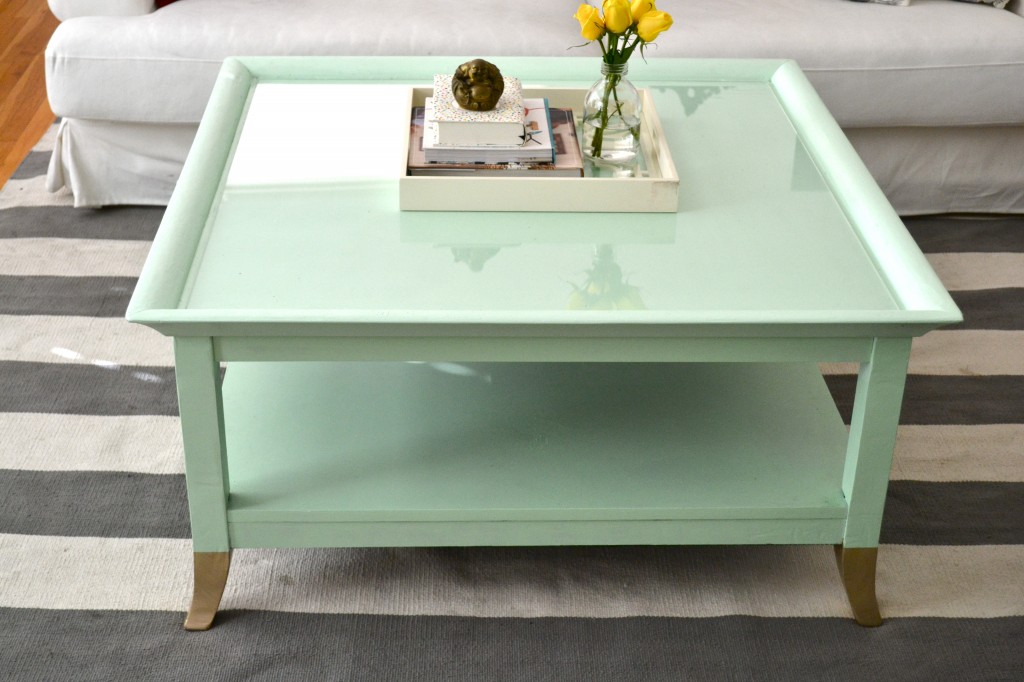 Lighting- Add lighting or backlighting to accentuate decor pieces.  This looks amazing over a picture, in an entertainment center, or above any angles or walls you have in your space. Look how beautiful the lighting in this kitchen is from Soupehe.