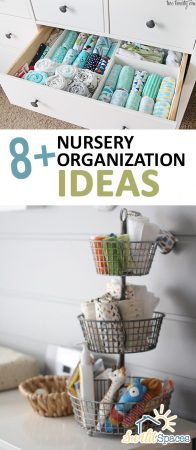 We're talking baby nurseries today. Specifically, how you can get the most out of yours with some awesome nursery organization tips. It's surprising how much space such a tiny person and all their needs demand! But after you see and implement these nursery organization ideas, you'll be ready.
1.Repurpose a tiered wire basket from a vintage or thrift shop to hold all those little necessaries, such as binkies and burp cloths.
2. A tension rod and shower curtain clips are a genius way to organize and display all baby's cute little shoes.
3. Turn wire baskets on their sides for an easy and appealing set of wall shelves that will organize a variety of baby's needs.
4. A simple way to add hanging storage space to the nursery is to mount wood pegs to the side of the dresser. Paint them to match, and you've got a cute way to hang extra blankets, hats, or sweaters for baby.
5. A closet organizer purchased from Amazon is an investment you can't afford not to make. The organization options are endless, and will fit any closet from 4′ to 8′ wide.
6 and 7. Bookshelves and hanging baskets in a nursery will never go out of style! Baskets are a storage must in any home. I especially love that the bookshelves also display the books so that they double as adorable wall art.
8. Instead of buying a dresser and a changing table, buy a larger dresser for more drawer space, and utilize the top for a changing table. This gives you the best of both worlds. Find great nursery dresser options at Modern Nursery!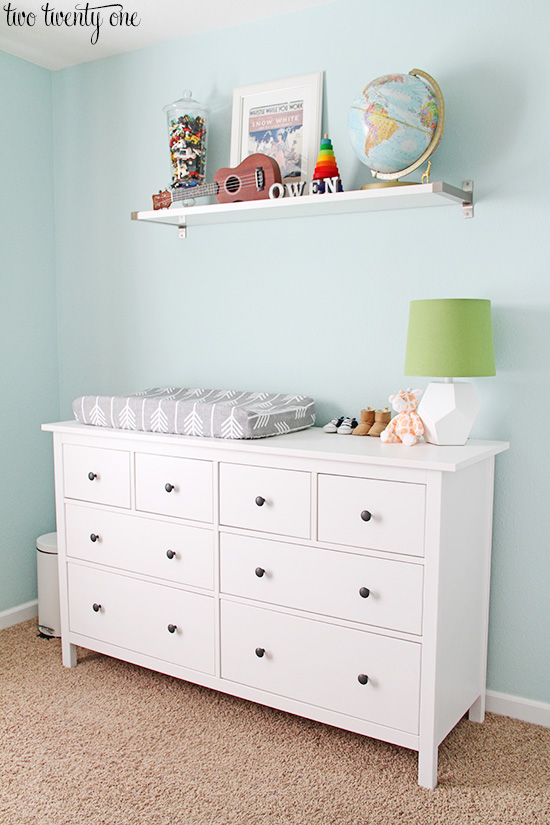 9. Drawer organizers help keep all of baby's things neat, tidy, and easily accessible.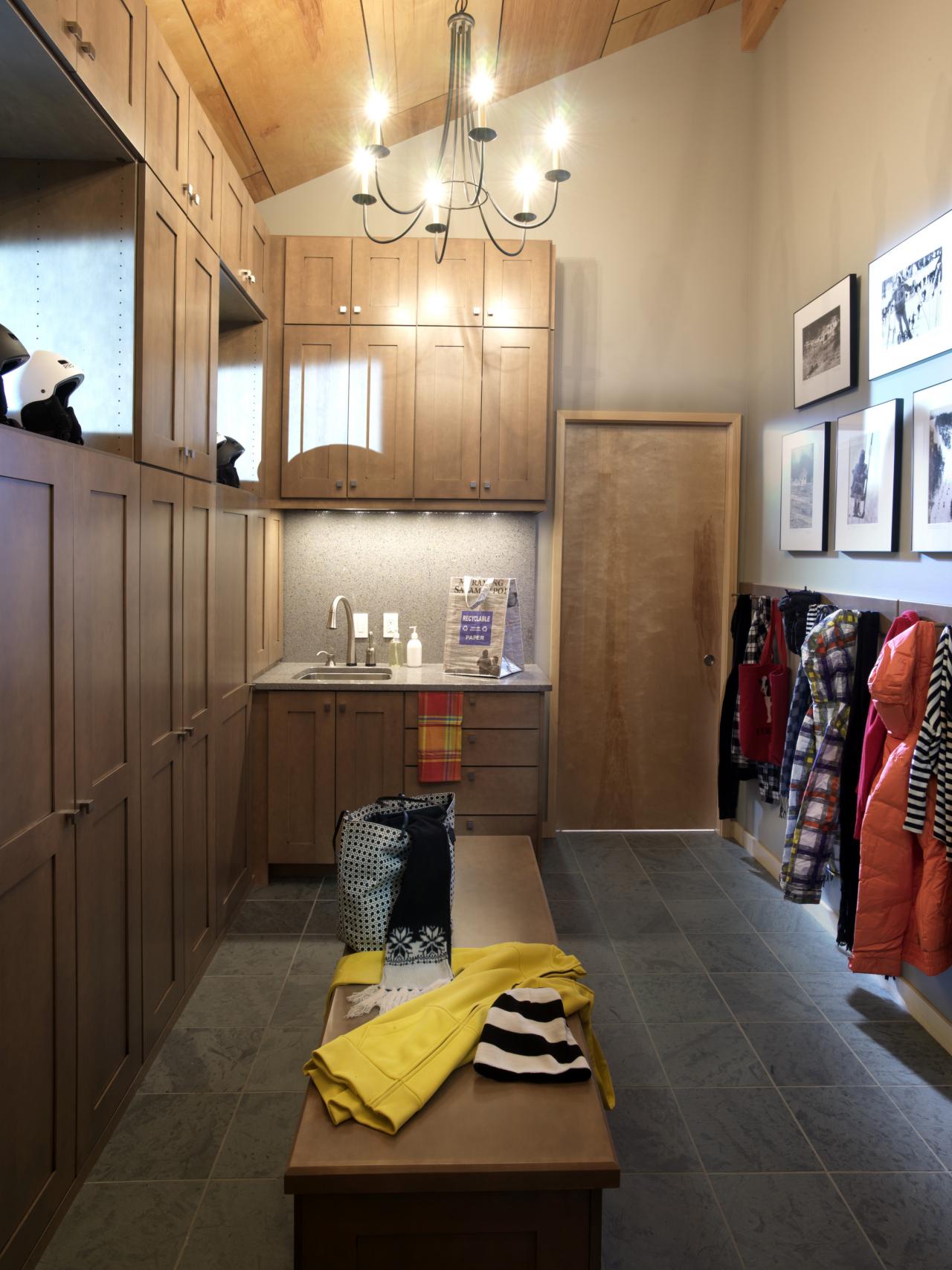 Nursery organization ideas and inspiration came from Two Twenty One and Project Nursery.