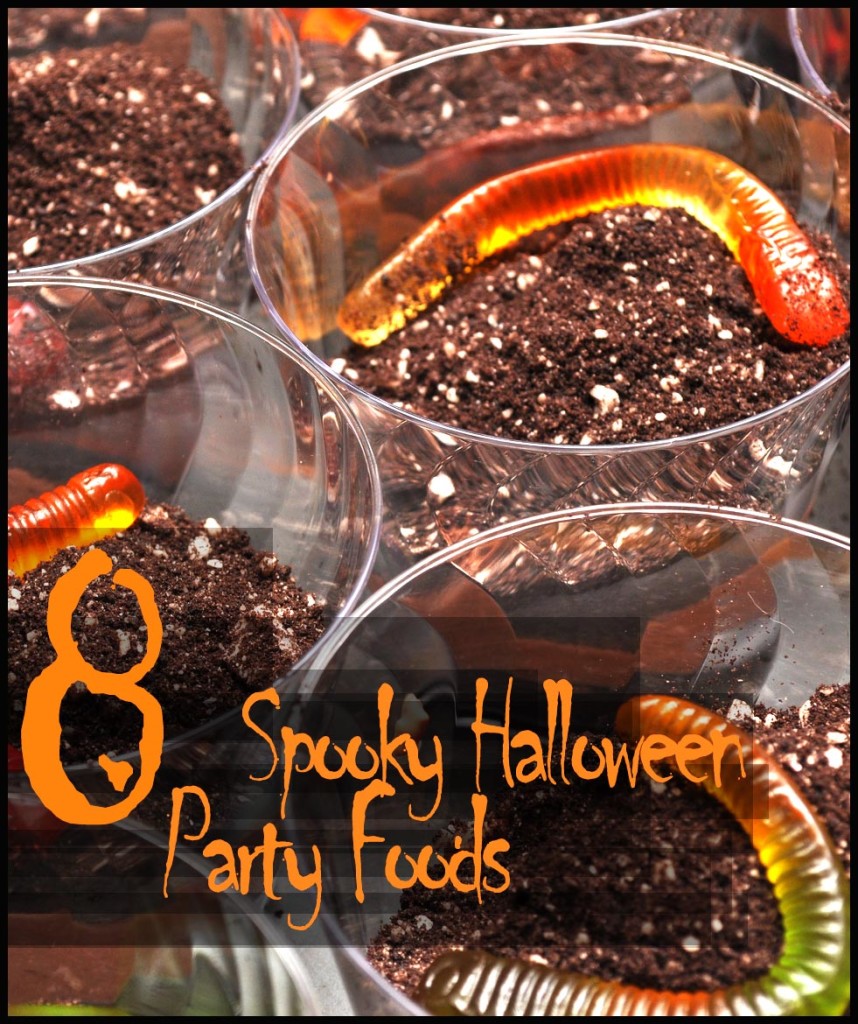 Getting ready to throw an amazing Halloween bash? Before you start planning, take a look at these spooky (and yummy) party food ideas!
Mummy Dogs. Cut hot dogs in half and wrap with strips of crescent roll—leave a space for eyes. Bake and then add two dots of mustard for eyes.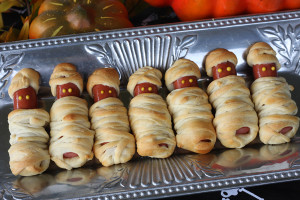 Bones n' Blood. Create bone-shaped breadstick by cutting slits into the top and bottom of the strips of dough and curling them out. Marinara sauce is the "blood.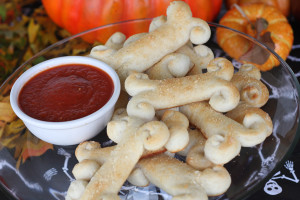 Witches' Wands. White chocolate-dipped log pretzels covered with Halloween-colored sprinkles.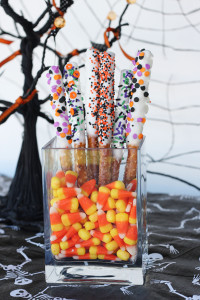 Bite-Size Ghost Cakes. Adorably spooky! Mini cakes covered with a sheet of white fondant. Recipe/instructions here:www.parenting.com/article/ghost-cake.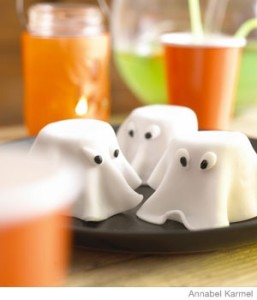 Dirt n' Worms. A classic. Clear cups of chocolate pudding, a layer of crushes Oreos (the cookie part) and gummy worms dangling out.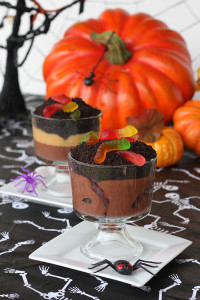 Eye-Scream. On a plate, place two round scoops of vanilla ice cream. Make a couple streaks on the scoops with strawberry syrup. Place a blue, brown, or green M&M on the center of the scoop, and add a dot of black decorating gel in the middle of the M&M.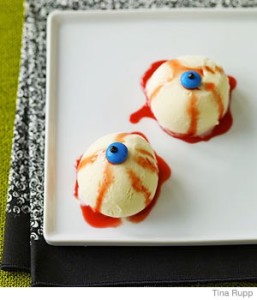 Upside-Down Witch Cupcakes. Okay, these are seriously too adorable. The witch's legs are sticking straight out from the cupcake and are made from striped straws. The shoe cut-out and further instructions can be found here: http://www.bhg.com/halloween/recipes/quick-halloween-party-food/#page=3.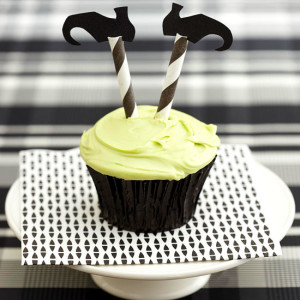 Caramel Corn. Not necessarily spooky, but a classic must-have at Halloween gatherings. Recipe here: http://www.bhg.com/recipe/candy/caramel-popcorn/.