Painting your kitchen cabinets is a big task to undertake! Especially if you are concerned about the cabinets looking professional! Here are some great painted cabinets, that look amazing!

If you are brave enough to paint your cabinets a bold color, perhaps this is the color for you! I think this looks great because of the glass pained doors.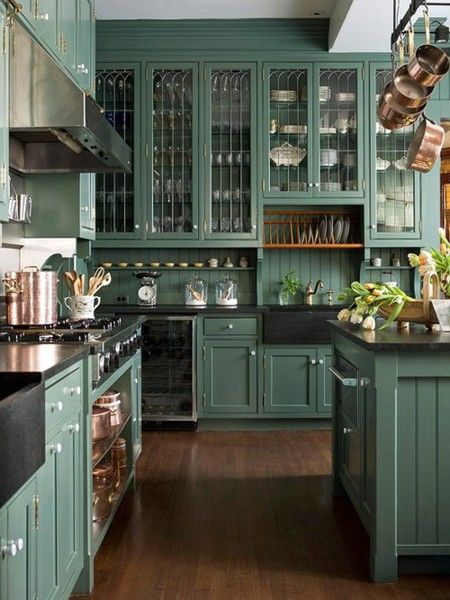 Image from Carl Aaston
Another bright and bold color choice. It looks really great with the white and turquoise cabinets! Here is a GREAT tutorial to do this in your home from Life in Grace.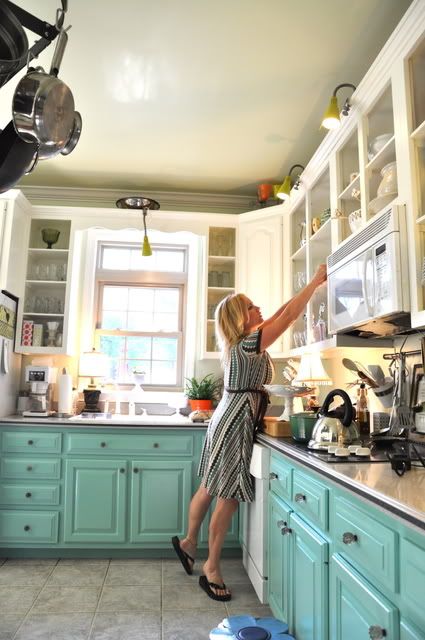 Paint your cabinets to look beautifully distressed using this method.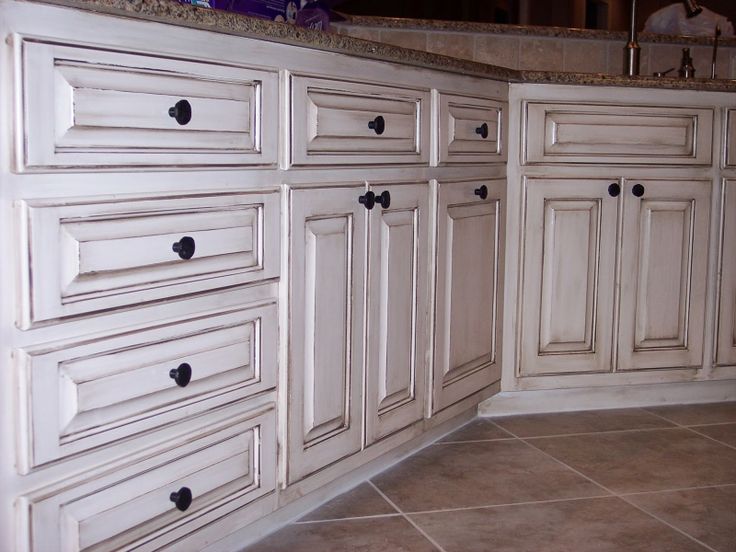 Gray cabinets are all the rage, and I do not expect this trend to be going anywhere anytime soon! Image from Shanty 2 Chic.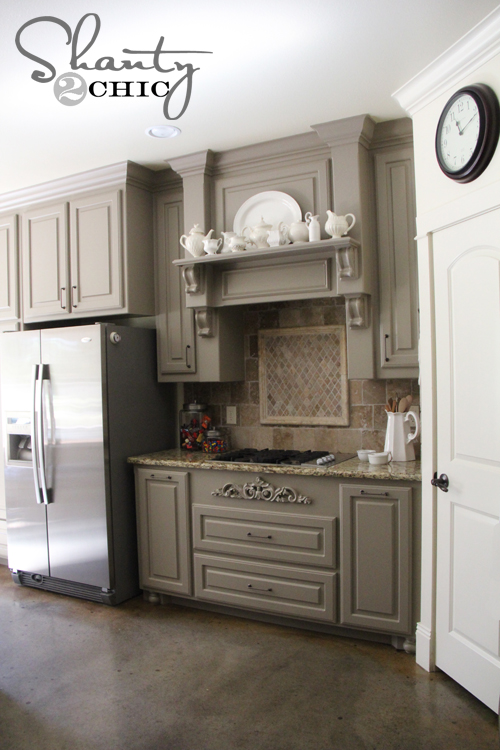 I really like the multicolored paint here. It is colorful, and not overwhelming at all. I would love to do this, but it seems like quite the project!

Chalkboard paint, I like the contrast of the red and then the chalkboard paint. What's even better is that the chalkboard colored panels are the perfect height for kids! Idea from Most Beautiful Things.

Chalk paint can be used to paint a cabinets too! Who would've thought? Here is a great tutorial from On the Purple Couch.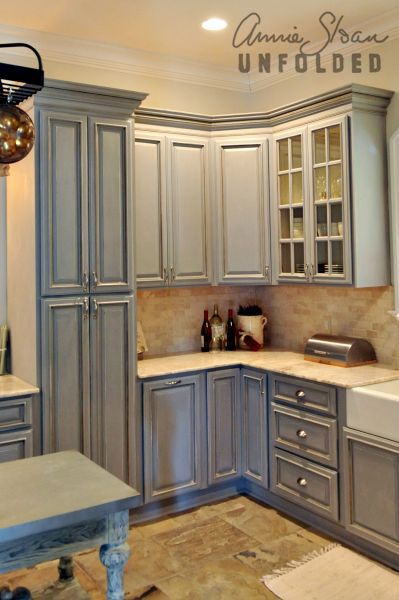 Yellow is bright and cheerful way to bring color into your kitchen. The room looks so great, I get happy looking at this photo!
Image from Country Living
I really like how great the olive colored cabinets look with the brick backsplash. Image from Decorating Files.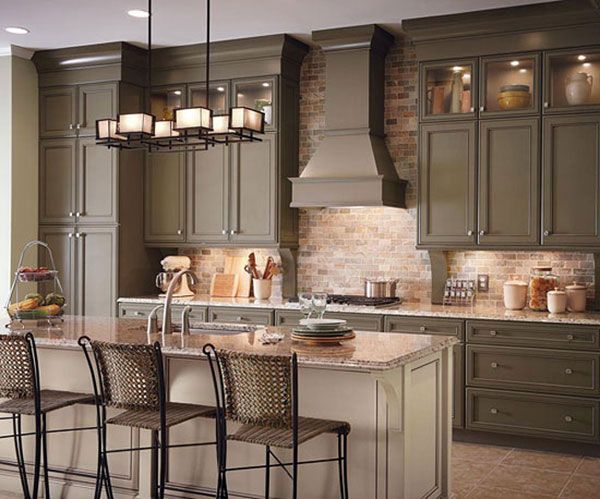 Pale blue, this is a great way to incorporate color without being totally overwhelming, the hint of blue is extremely subtle.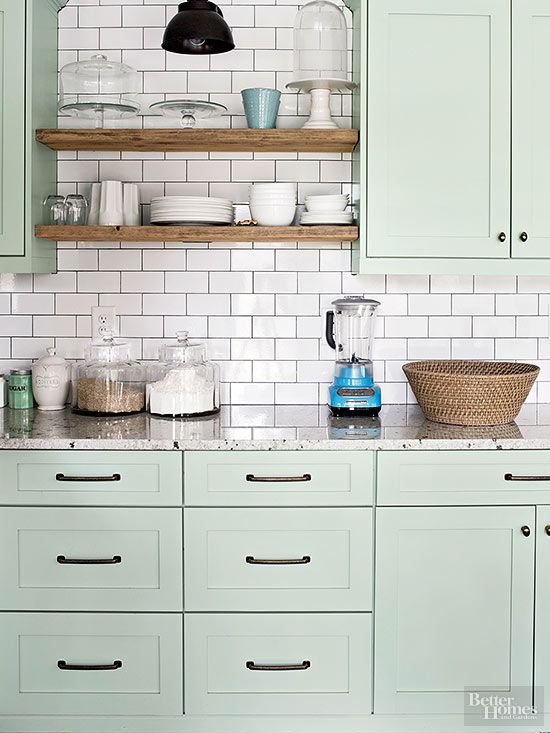 Adding new hardware can make your painted cabinets look even better. I love how professional this looks!