I love creative centerpieces!  There are a lot of things you can do with centerpieces, if you can just think it up.  I have made centerpieces with a lot of different items that I have found just around my house.  I wish I had taken pictures of all of them, but I made a list below of some of the things you can use to dress up your table and add some spice to your dining area.

1. Mirrors
I have used small accent mirrors on my table to add a little character.  Usually I put something on them, like flowers or candles, etc.  I think mirrors are really fun and they don't just have to be hung on a wall…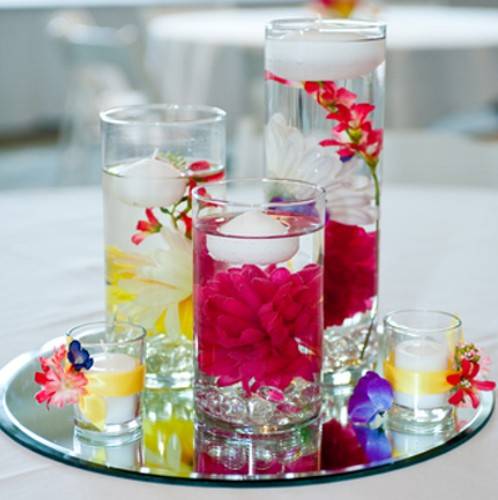 2. Candlesticks
I love candlesticks.  IKEA sells candlesticks and candles for a pretty reasonable price.  You can also get candlesticks at thrift stores and paint them to be the color you are looking for.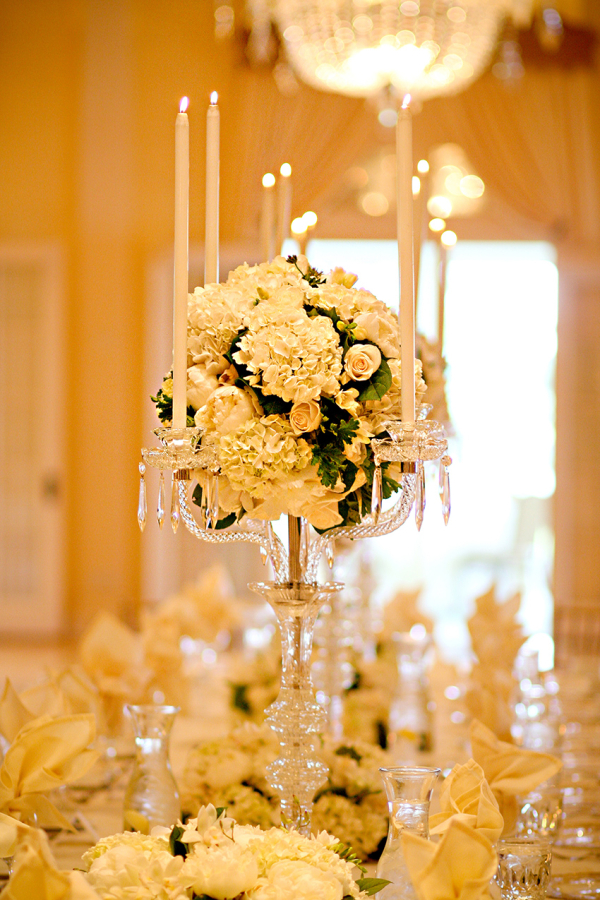 3. Scarves
I have used a number of my scarves for table runners or to put around a centerpiece.  I love this idea- it gives the table a whimsical feeling and I think it is really fun!
4. Lemons and Limes
I love love love lemons and limes in centerpieces.  You can put them in a fruit bowl or in a basket.  They look beautiful in a vase or cylinder.  I love them sliced in water in a jar, etc.  The possibilities are endless!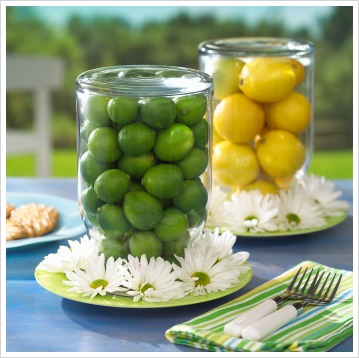 5. Twigs and Sticks
Twigs are amazing in a cylinder.  My decorating style is more simplistic than some, but I think a tall cylinder with twigs or sticks is a great centerpiece, especially for fall or winter.  Isn't this lovely?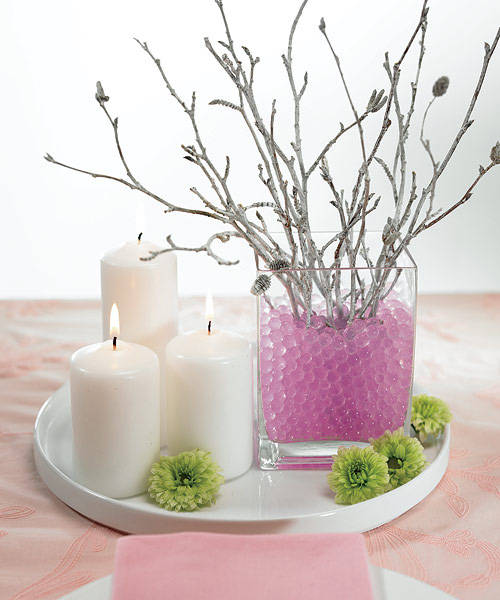 6. Mason Jars
Combine this with lemons or limes, or twigs, or stick some mason jars on a mirror with candles in them and voila!  Check these mason jars out.  With twine.  I love this!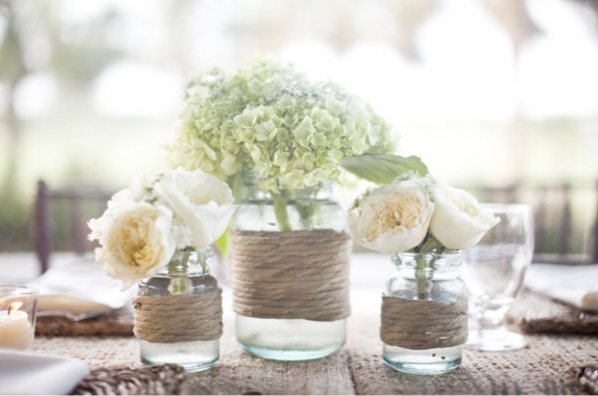 7. Cylinders or Vases
Everyone has a vase or cylinder around their house and this is the perfect piece to use in your table decoration.  They look terrific filled with rocks, candy, fruit, sticks, twigs, and flowers of course.  Check this out.  These aren't cylinders, but how unique and gorgeous is this?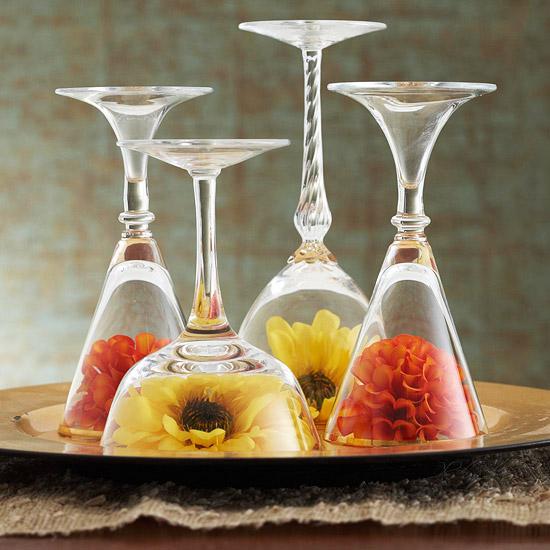 8. Pitcher
 If you have a pretty glass pitcher, you can use that to fill with flowers for your centerpiece.  Looks terrific and adds a little more pizzazz than a regular vase.  Try a pink flower arrangement with sliced limes at the bottom.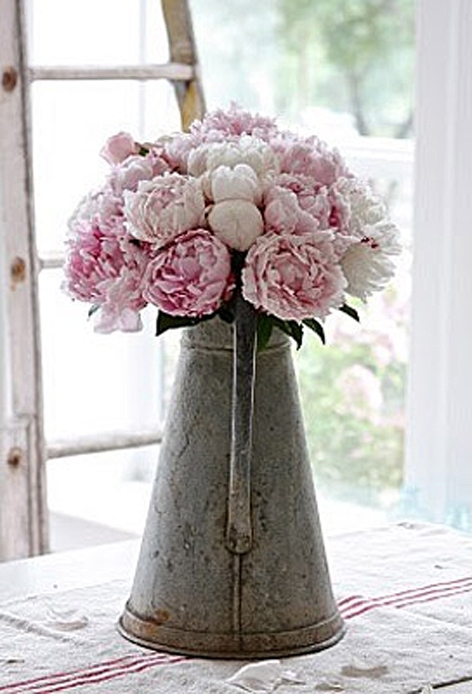 9. Baskets
Baskets are great in centerpieces.  They make perfect flower arrangements! You can also put fruit or really anything else inside of them! Baskets can be made out of any material so they can give your home any feel you're going for.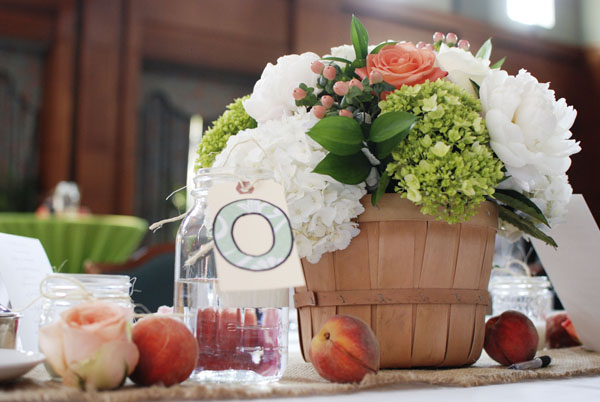 10. Balloons
Depending on how casual your occasion, balloons are really fun.  If you fill up a mason jar or other jar with bright candy, and attach balloons to the top, it makes a terrific party centerpiece.  I have done this and it looks really festive!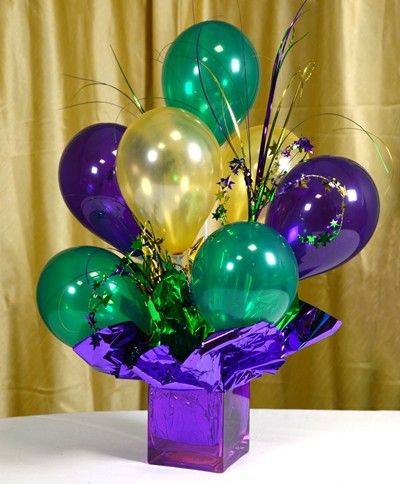 11. Small Oranges or Grapefruit
Fruit on your table is really in right now!  You can put it in a cylinder or vase whole, or slice it and line the inside vase with the slices and it looks amazing.  I really love this.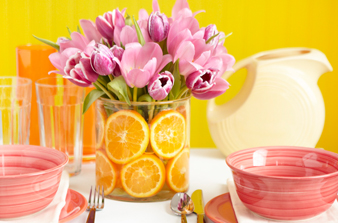 12. Wrapping Paper
I have not done this, but I have seen runners made of a pretty wrapping paper. Very creative.  Also, you can wrap objects with some shape, like large boxes and do a design with them in the middle of the table, to give the centerpiece some height.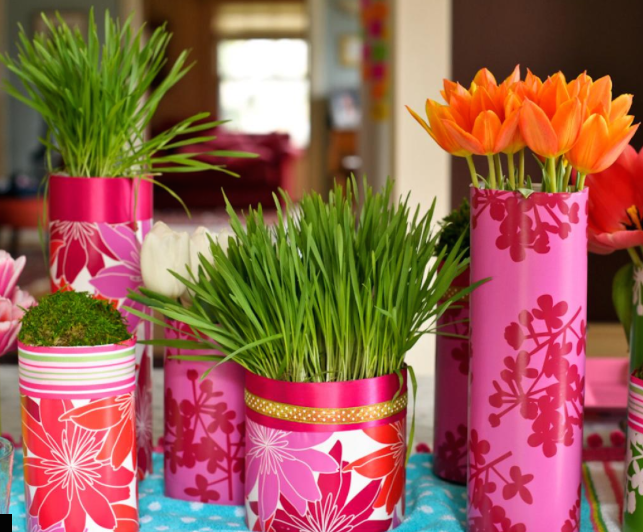 13. Cake Stands
I love cake stands.  Don't think they can only be used for cakes.  They are great serving trays, and you can use them to display other things for your centerpiece.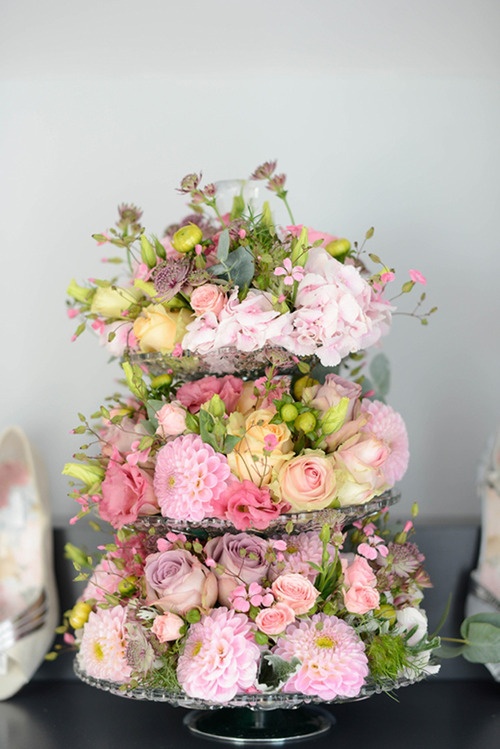 14. Gift Sacks
Especially for an event or party, this can be really fun. I have used give sacks with tissue paper or tulle to make a "collage" of sorts with them at the center of the table.  Really festive and fun for a shower or birthday party.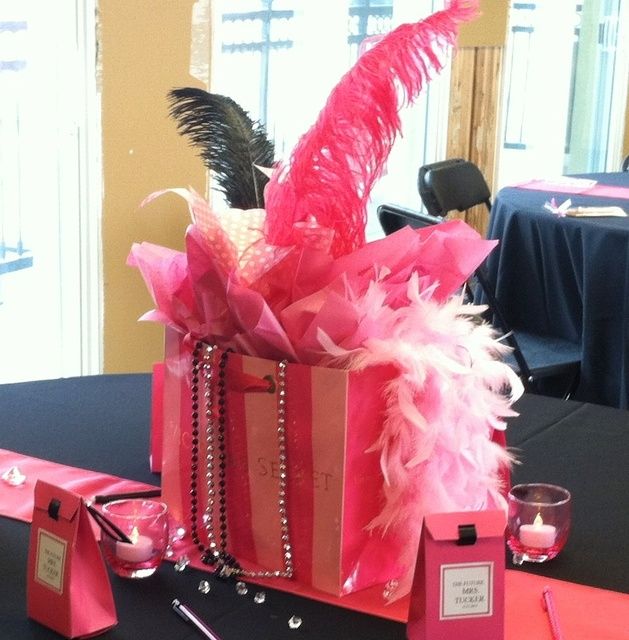 15. Fabric
Fabric can be used as a runner, or bunched together in the middle.  Also, burlap is amazing to wrap around jars, vases, cylinders, etc with flower arrangements.  Fabric can be really fun, especially for holidays.  I used a bunch of black and other Halloween fabric for our Halloween centerpiece.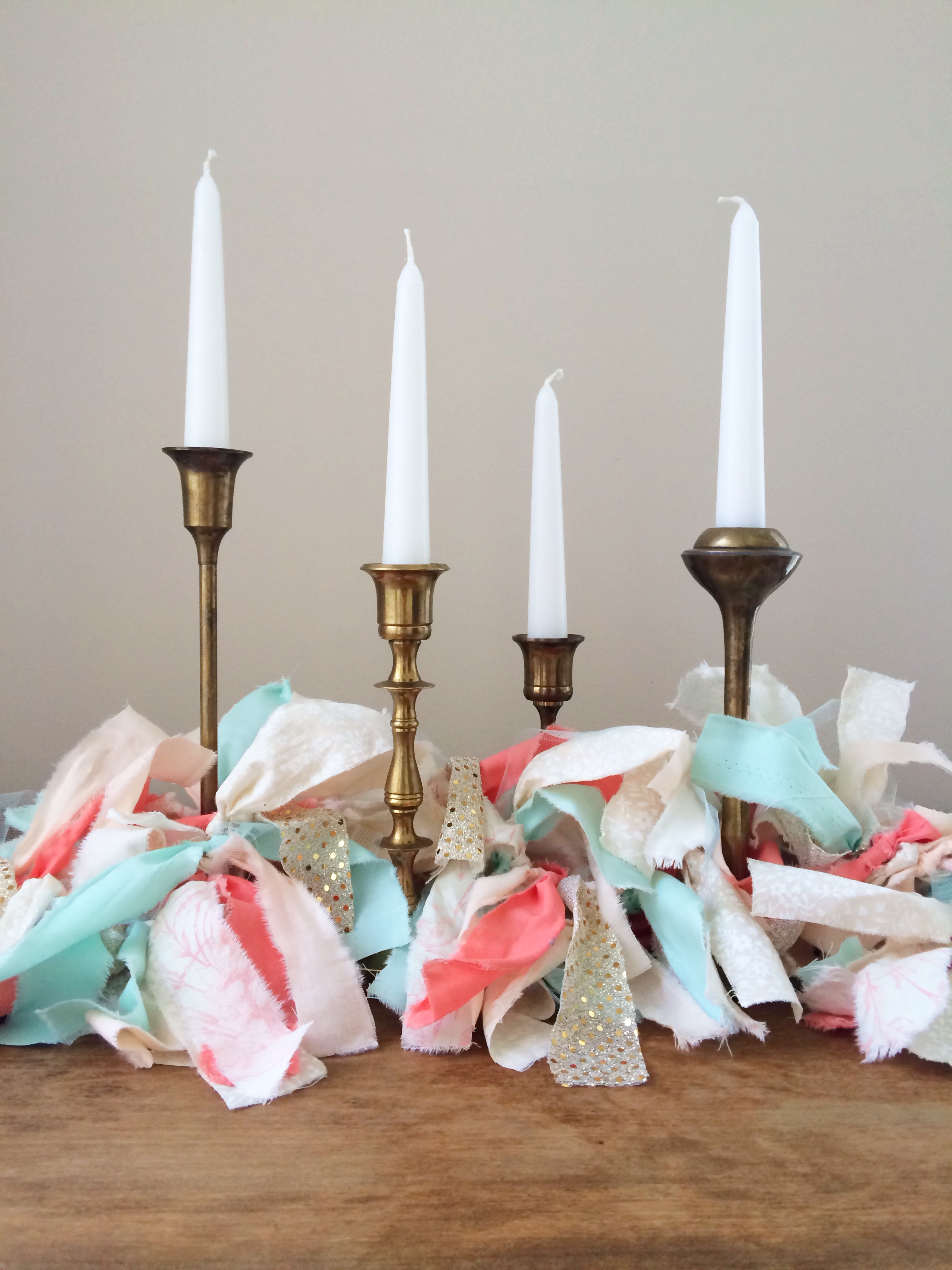 16. Add levels
Don't forget to add levels!  You can add levels and do a staggered arrangement on the table with books underneath fabric.  This is especially fun for holiday parties or to display serving trays.  For parties that are buffet style, The food can be the centerpiece, but make it look great with different levels and fabric and fun serving trays, etc.