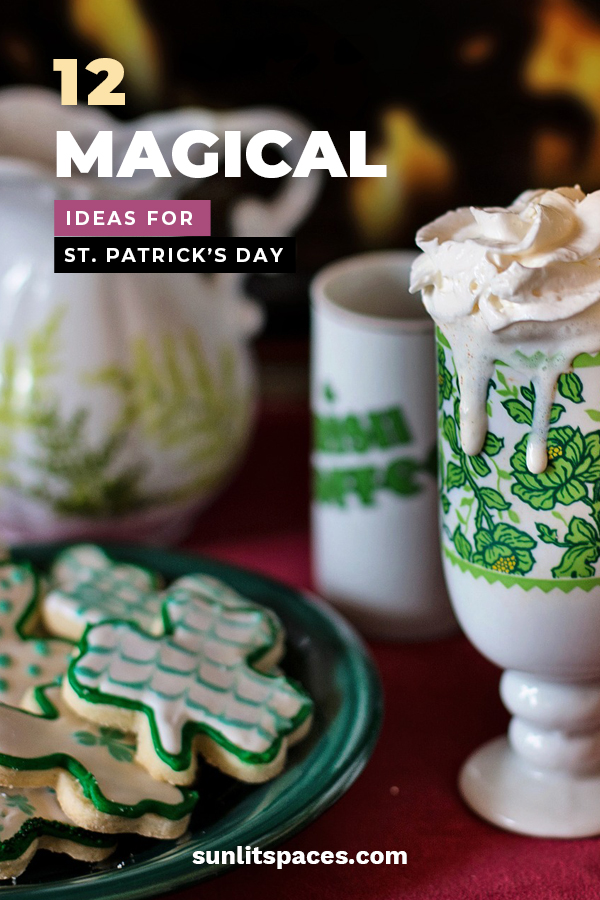 1. Once Valentine's Day is over, make and hang a magical St. Patrick's Day wreath. This one will help spread "the luck o' the Irish," and the best part is, it's made with stuff you can find at your local dollar store.
2. Get some crepe paper from your local party store, and cut it into a magical shamrock garland. Here's how to do it!
3. I would love to display a St. Patrick's Day topiary in my home all through the month of March. So easy and so cute!
4. Everyone could use a little extra luck for St. Patrick's Day. What a unique idea!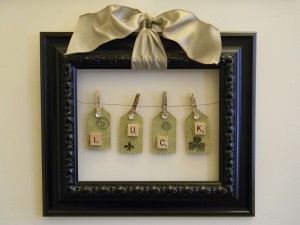 5. Add a little magic to your St. Patrick's Day dinner or party with these fun DIY coasters. Twig & Thistle offers you a free printable here.
6. Got an old plate? With some St. Patrick's Day magic, you can upcycle it into a display piece.
7. Here's a fun craft for the kids: St. Patrick's Day paper shamrocks. Scrapbook paper in any shade and pattern of green is perfect. Hang them from twine or craft string in front of a window for a fun decoration.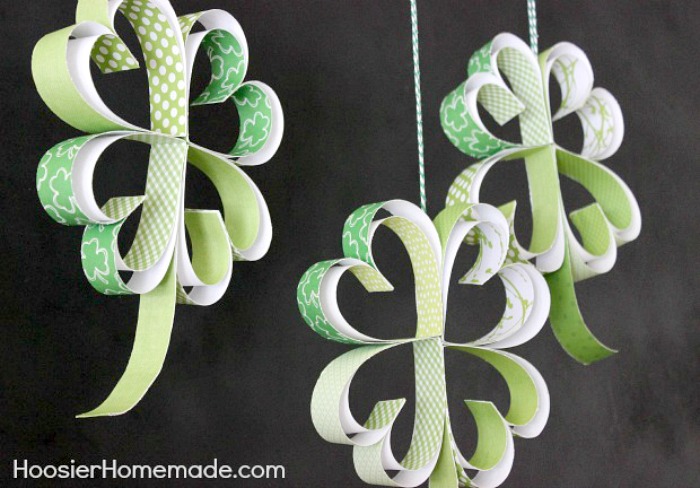 8. Here's a fun garland you can make with burlap, green yarn, and craft paint. Love the alternating design of green stripes and gold polka dots!
9. Set a simply magical St. Patty's Day table. You can't go wrong with a moss runner, gold coins, and flickering candles.
10. Make and enjoy a delicious-looking Shamrock shake complete with a rainbow atop fluffy cream "clouds." The kids will go crazy!
11. If you love to bake and decorate holiday cookies, don't forget to try these magical Double-Decker Rainbow Shamrock cookies! You'll find the recipe for these delights at Bake at 350.
12. A festive manicure might give you just the magic boost you need to make it to Spring.