In decorating your own farmhouse home, if you're interested in Magnolia home décor you're not alone! Magnolia home décor is some of the most sought-after and pinned home décor inspiration on the internet.
How do you sift through all that information and find the must-have Magnolia home décor? Let's take a look!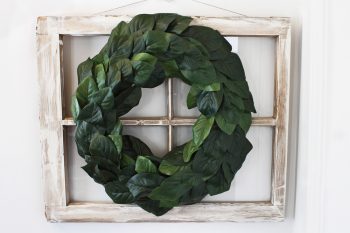 Hearth & Hand with Magnolia
You may already know that Chip & Joanna Gaines have an entire line of home décor items available only at Target. What are the must-haves? If you look under the "Joanna Favorites" tab, it's easy to see what those must-have items are.
Faux leather storage bins
Pivot World Globe
Vintage-look copper and black portable fan
Faux-book file boxThere is another section labeled "Chip's Favorites." And this list turns up some more definite must-have Magnolia home décor items.
Cage lamp and LED bulb
"You got this" sign. Fans of the show Fixer Upper know that Chip says this to Joanna all the time! Other Magnolia home décor must-haves available at Target include:
Eucalyptus wreath
Square milk glass vase
Clear glass vase with folded rim
Square floor pillow