One of my favorite style homes comes complete with a wraparound porch.  They are charming and lovely and I wish I had one.  But.  I do still have a porch and I plan to do the most I can with what I have.  You can bring a little "home" outside by adorning your front porch with furniture and accent decor.  Here are 6 ideas to complete your front porch space.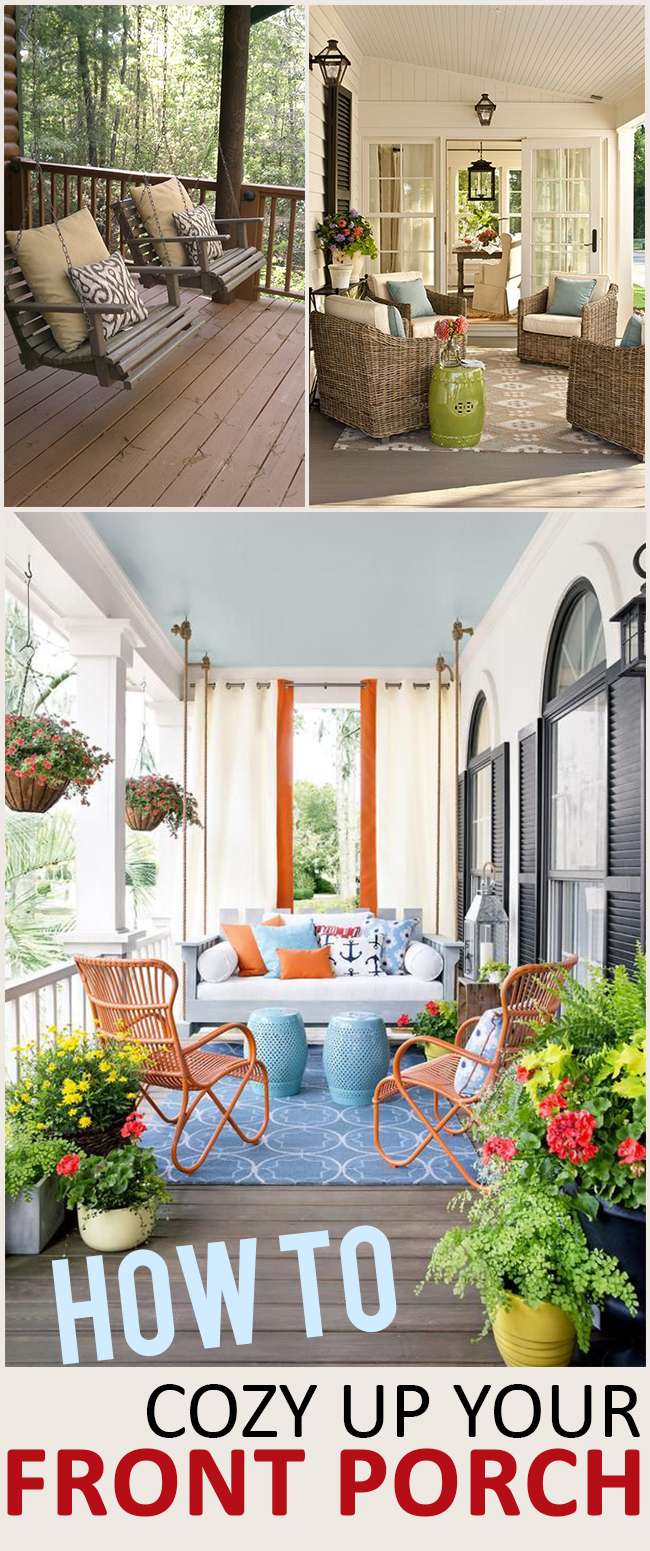 Window Planter Boxes
I don't think there is anything prettier than window boxes on the front porch, filled with beautiful flowers.  Is there?
Rug or Mat
This depends on the space you have to work with, but anytime you throw in a rug, it feels like you are bringing your home outside.  It is friendly and intimate and a lovely use of space and a great way to bring in some color.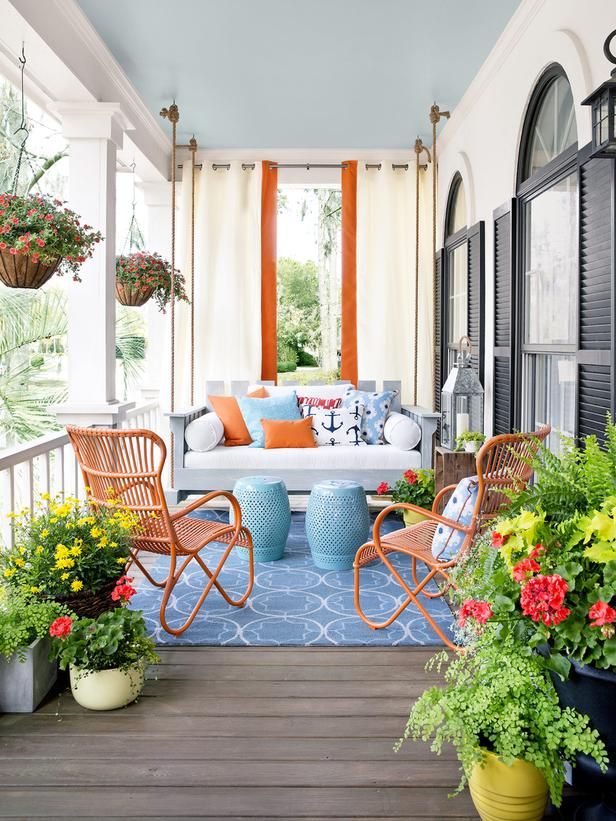 Porch Swing
And while we are dreaming, I think we need a porch swing, don't you?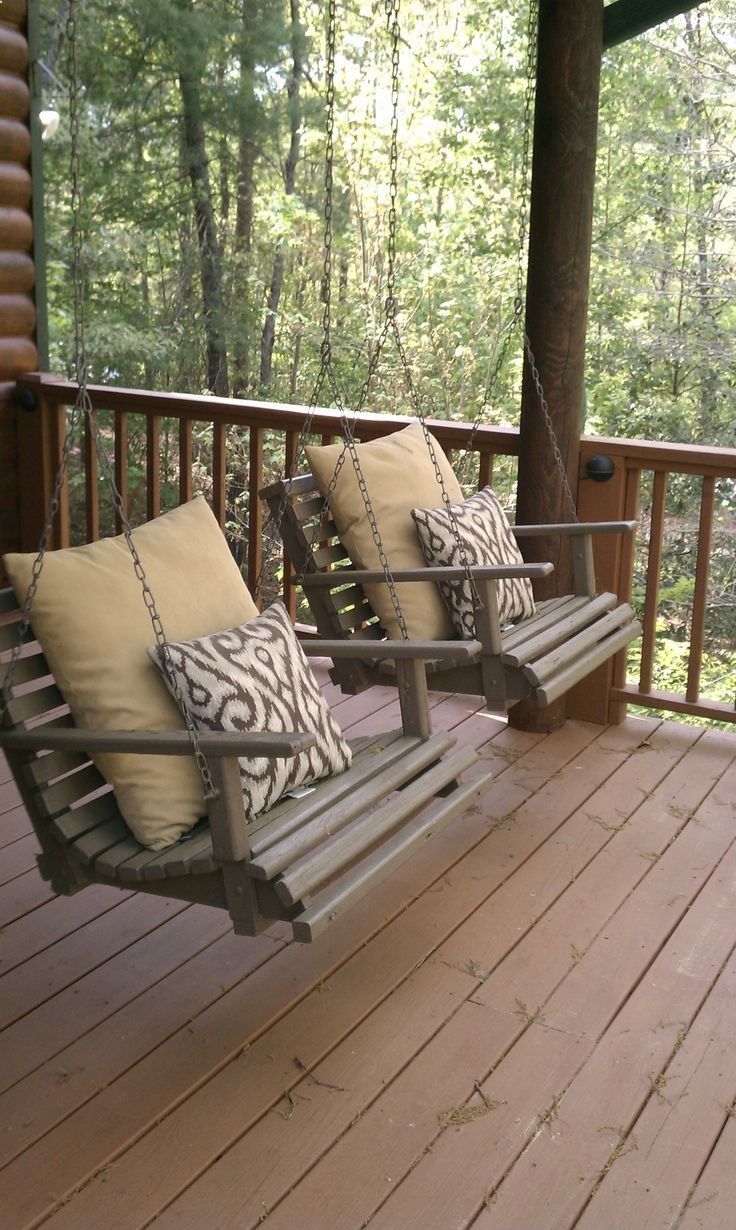 Chairs
Chairs are so inviting and cozy up the space, creating a sweet conversation area.  You can use Adirondack chairs, rocking chairs or wicker style.  Choose something that is your style and creates the type of feel you are looking for.
Side Table
This completes the setting with the chairs and is not only functional, but adds a warmth to your porch as well.
Door Decor
Top it off with a wreath or even a hanging planter.  Something to go on the door will complete the beautiful porch experience.  I am not a big wreath person, but I love planters at each side of my door.