Closets can be stressful, especially when they're so out of control that you can't find what you're looking for. But your closet can be organized and enjoyable to look into IF you get the right shelving solutions. Get your closet clutter under control with these great ideas for shelving!

Shorter Shelves
A series of shorter shelves can be used for shoes. You can simple planks of wood and make your own shelves or, if you want, you can get a small shelving system for your shoes. Then just slip it anywhere in your closet and you're good!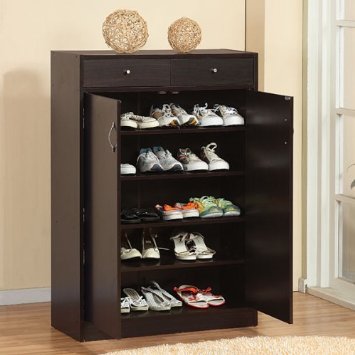 Cubbies
Cubby holes can be used for small items like t-shirts and flats. You can get a whole system installed into your closet or just a small cubby system so you can fit it anywhere in the closet.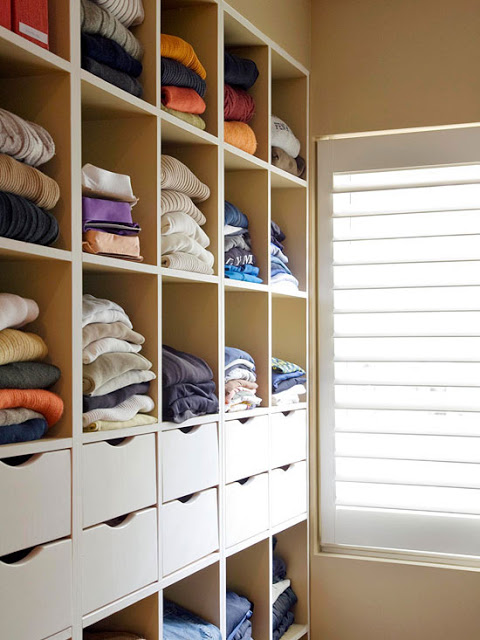 Bins
Make better use of long, big shelves by placing bins on top. This allows you to store more items and keep them separated, rather than strewn all over the shelf.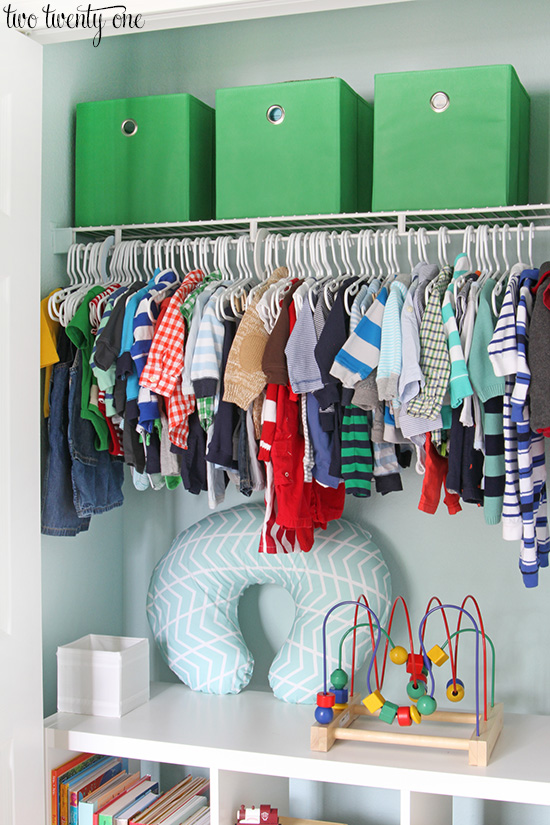 Wall Mounts
Mount bins on the wall to store underwear, scarves, hats, etc. This can be super creative and pretty cheap without taking much time out of your schedule.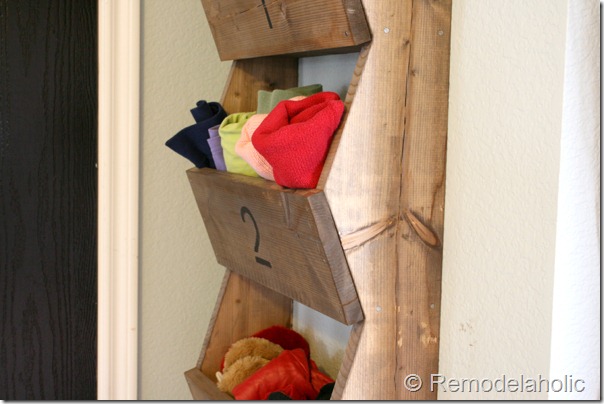 Fabric on Wire Shelves
Dress up boring wire shelves by covering a piece of foam core board with cute fabric or paper and using as a shelf liner—looks better and keeps stuff from falling through the cracks!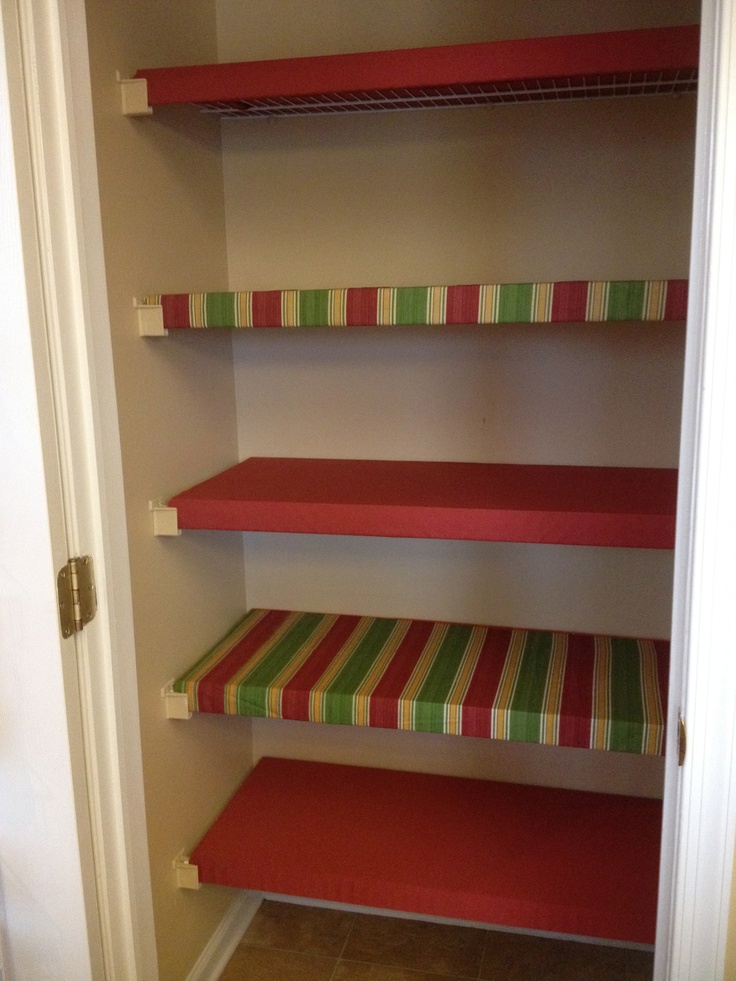 Bookshelves
If you're in a brand new house or have just added on a closet and it's currently an empty space, you can install tall skinny bookshelves on opposite ends of a wall and put a couple of rods between them. Automatic closet!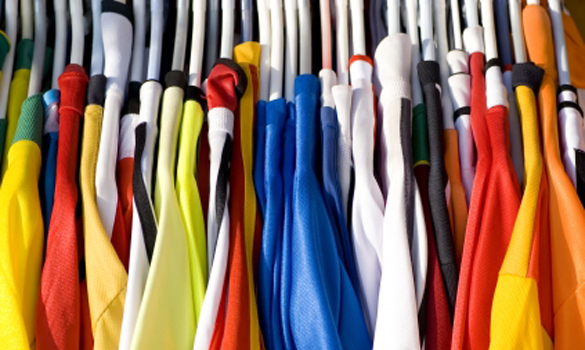 Wood and Piping
Make your own wood and piping closet shelving.  It is very simple to do, so you'll save money while you make it! You can also make the shelving as big or as small as you need, so it's completely customizable!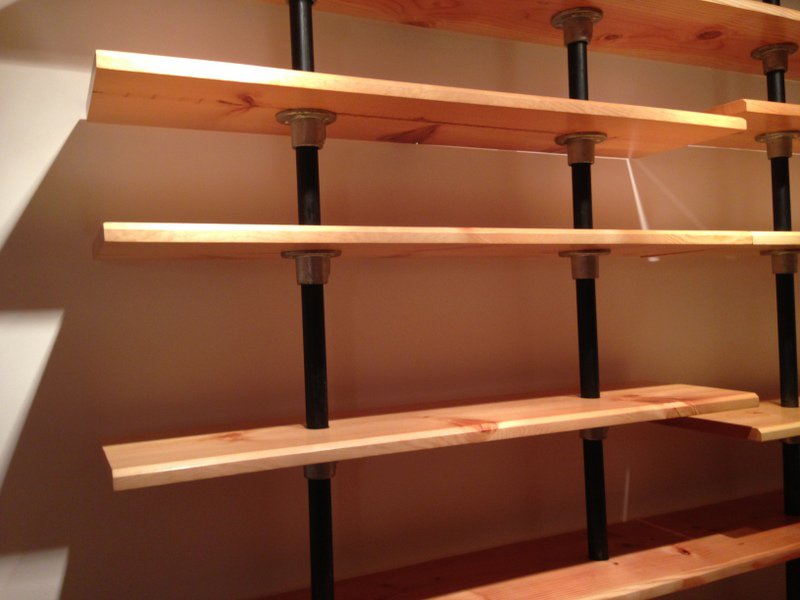 Wire Shelves
Don't let any closet space go wasted—you can install simple wire shelves in the nooks and crannies of your closet.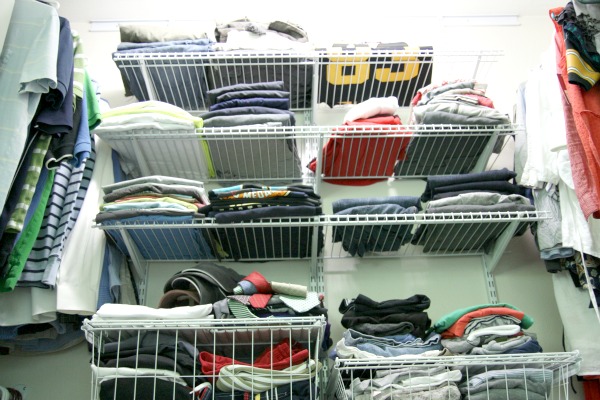 Drawers
Install drawers in place of some shelves so you can store some items in a more concealed way—helps the closet look more neat if not everything is exposed.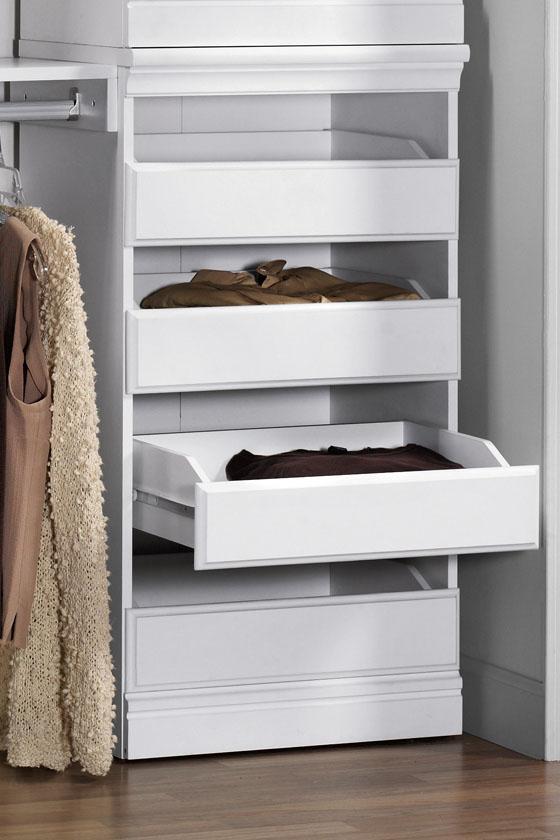 Hanging Shelves
You can buy (or maybe sew if you're handy that way) hanging shelves for storing lightweight items. They are hung from a rod with a Velcro strap and have a few shelves and often include pockets on the side as well.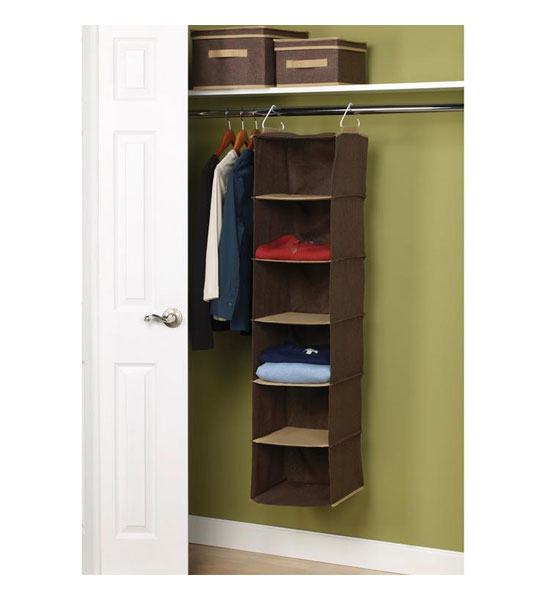 Pop Tabs
This is such an easy solution to get twice as much space in your closet! Not only that, but it's practically free, all you need to do is buy soda (which you'll drink, anyways). Slide the tab over a hanger, and then you have another spot to hang a hanger!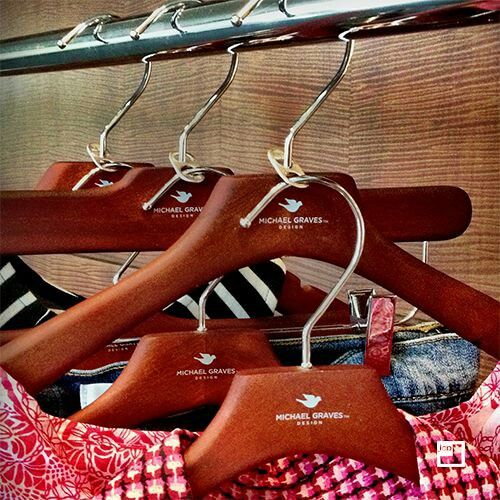 Lights
This may seem like a simple solution or one that doesn't do much, but lights in your closet make a world of difference! Install some cheap, but useful lights so that you can see your clothes better. Not only that, but a well-lit closet looks good so it'll make you want to stay neat and organized!