Are boxes and dust ruling your attic space? Get rid of the junk and unleash your attic's full potential! Here are a few great ideas of how to use the space:

Spare/Guest Bedroom. The attic is a perfect spot to add that spare bedroom you've been needing for when friends and family come visit. The attic makes for a separate, private, and charming space. You may even be able to give your guests their own bathroom up there.

Library. If you're a book-collector, chances are you could use a little more space to store your treasures. Why not turn the attic space into a library? Work with the angles to create dynamic shelves and cubbies for holding books. And maybe throw in a bean bag or two for reading on!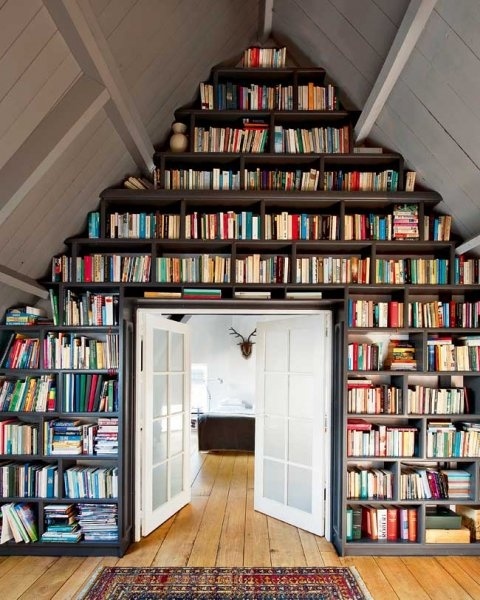 Play room. I love the idea of an attic play room. It gives the kids their own space to go crazy in, but because it's not on the main level of the house, people who come over won't have to see the mess (unless your kids are perfect and never make messes, ha).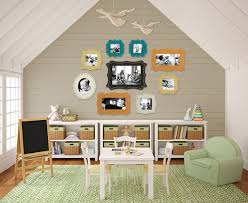 Sun room. Install several large windows, get some comfy lounge chairs, and soak up the sun! With all the light, it would make for a great place to grow house plants too!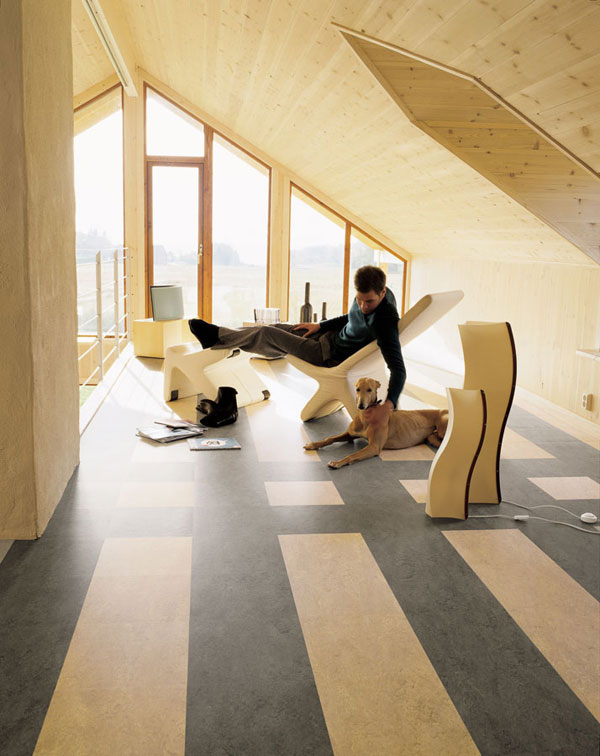 Game room. The attic could be the perfect place to stash your pool and ping pong tables, air hockey, video games, etc. Make it the ultimate party space!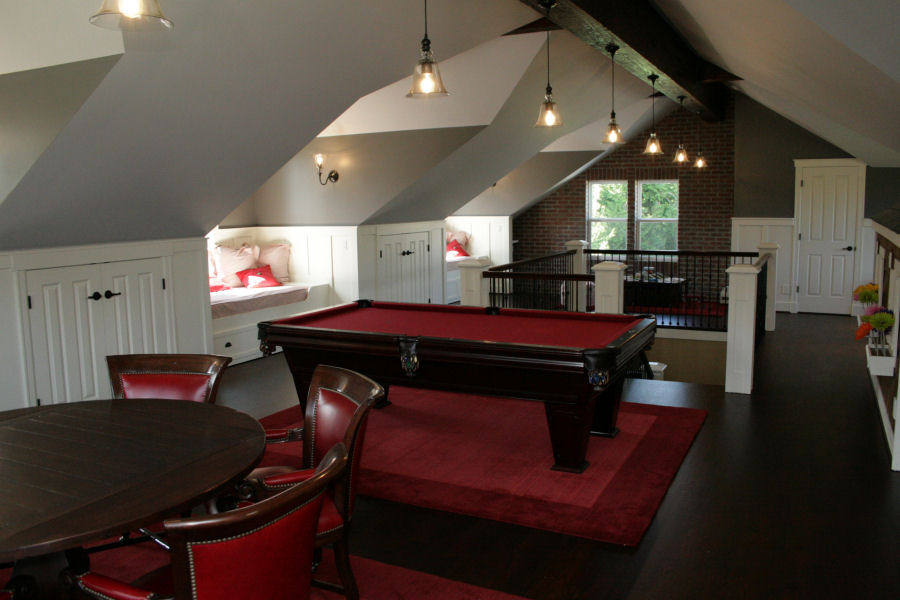 Home theater. On that same note, the attic could become a great home theater. Get a large TV or a screen and projector, popcorn machine, bean bags and couches—fun!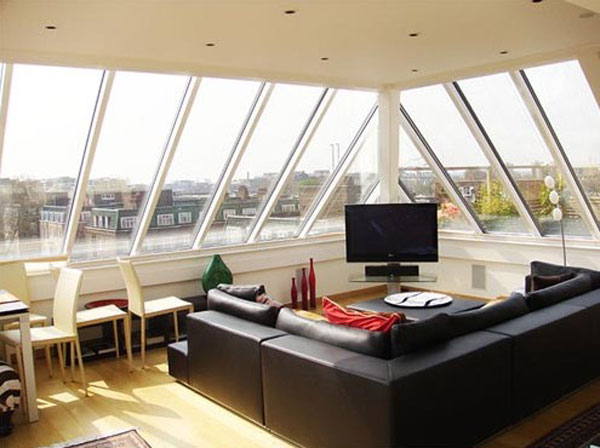 Office. Being separated from the rest of the house, the attic is a perfect, quiet place for a home office. If you work from home, it's nice to have
a space where you don't get distracted or bothered too much.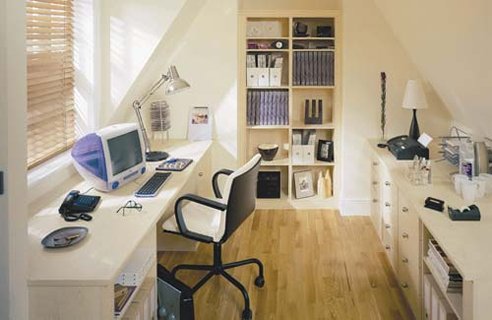 Romantic getaway suite. Go all out creating an elegant master bedroom (jetted tub, anyone?) in the attic for an in-home romantic getaway!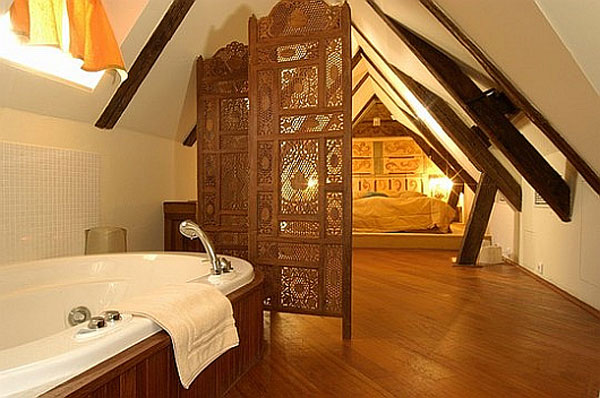 Dining Spaces. Turn your attic into the local hang out. I love the chicness of this space. Would be great for a party!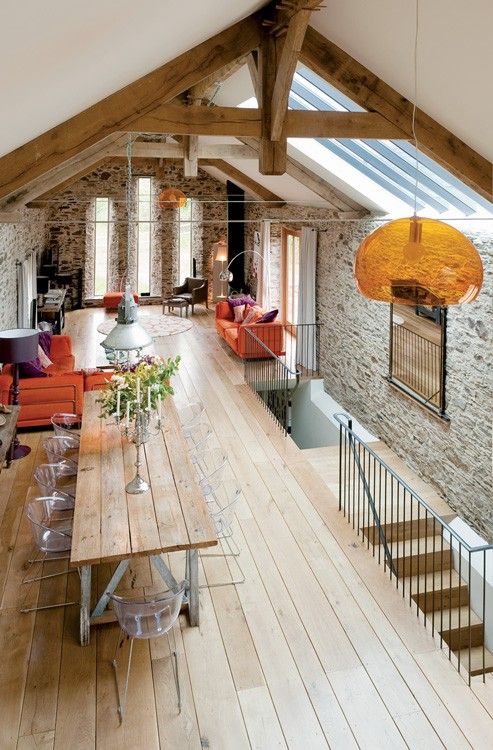 Image from Refinery 29 
Bedroom. Another great bedroom option, this would be great for a teenager. It looks really homey!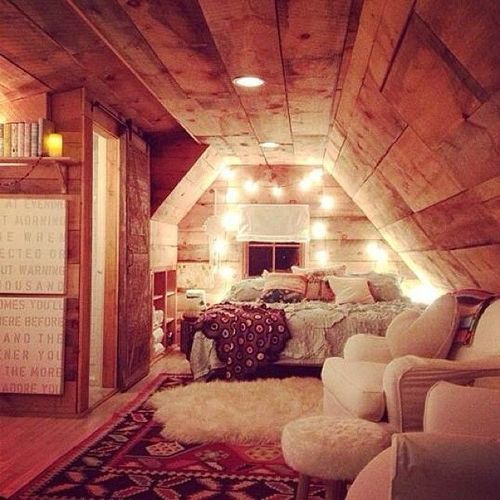 Image from Art Ekstrax.