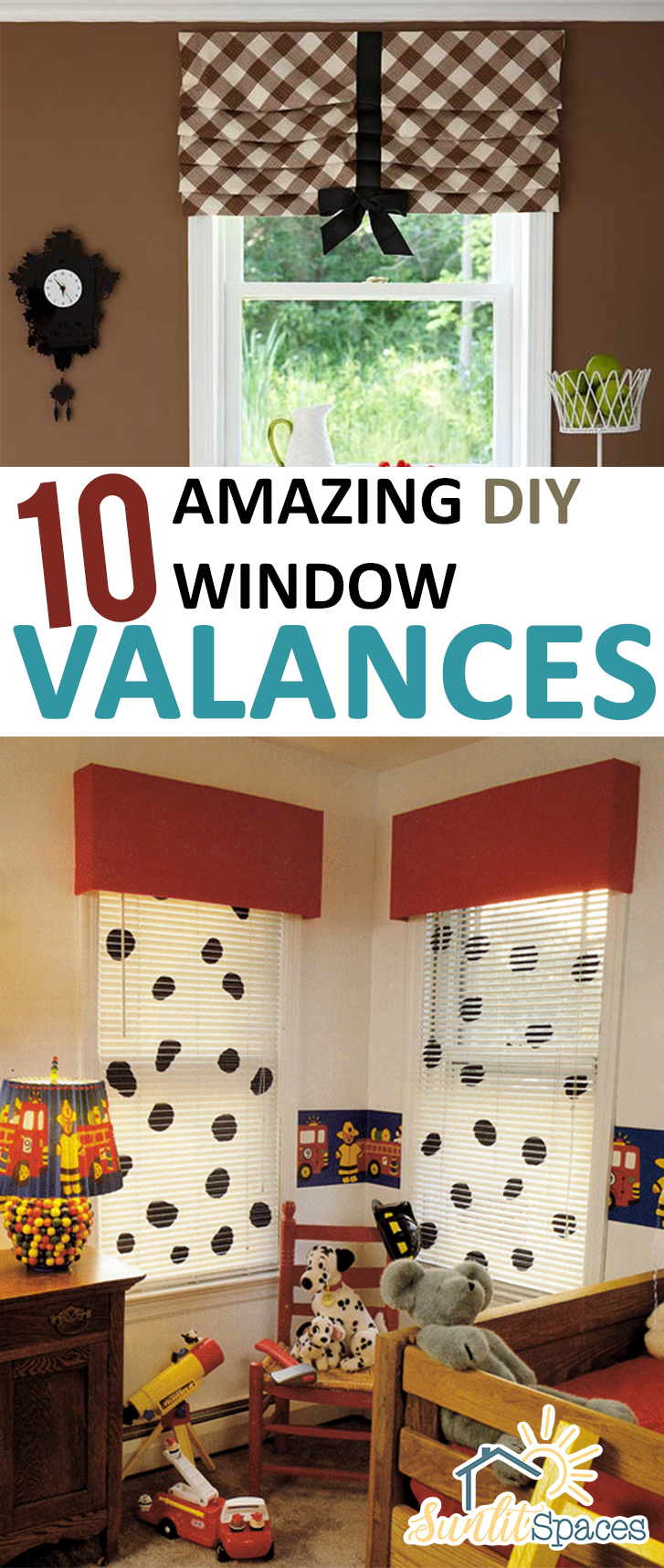 1.Cardboard from an appliance box is covered with quilted fabric and attached to the widow frame using decorative brass tacks.
2. In a 101 Dalmations-themed room, the valances are cardboard covered with red corduroy. It is stapled to the window frame, but the staples are first painted red to match the fabric. Genius!
3. Get the look of a box pleat valance using cardboard, no-sew tape, basket binding and your fabric of choice.
4. Instead of MDF, you could start with heavy cardboard and then proceed as directed to cover the cardboard with wallpaper. The wallpaper is painted brown and then glazed with black to achieve an antiqued look. Amazing valance idea!
5. Cut foam core or heavy cardboard into a lovely shape such as this one, and then cover it with batting and fabric. This one is covered with pink linen and then trimmed with navy blue bias tape.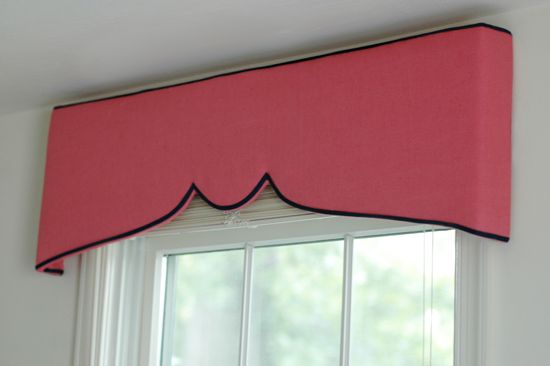 6. This delightful ruffled valance is perfect for a little girls' room! Visit Me & Madeline for the tutorial.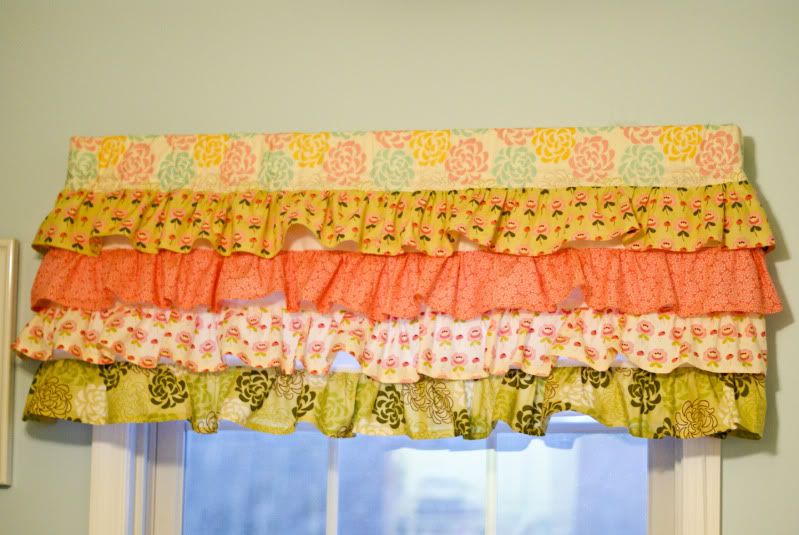 7. Here's how you can make a no-sew window valance in your choice of fabrics.
8. A pleated, no-sew valance finished with an adorable bow may be just the thing you are looking for.
9. This DIY Rustic Airplane valance is a genius Pottery Barn knock-off made from wood planks. The wood is painted and then the image is applied to the wood using Mod Podge. Amazing!
10. This awesome DIY valance will only cost you $10 and 10 minutes of your time to put it together. All you need is a piece of panel foam from the home improvement store, enough fabric to cover it, some straight pins and a couple of finish nails.