One of my favorite holidays is coming up! The 4th of July! Planning to throw an awesome Independence Day bash? Here are some ideas as fresh as the watermelon you'll be eating:

Uncle Sam Pin
Make a cute and simple pin to wear on the 4th. My favorite part of this project? It includes googly eyes! This would be a good project to do with the kids because it is quick and easy. The main supplies are craft foam and cotton balls. For the tutorial visit Spoonful.
Firecracker Party Favors
Make party favors that will make your guest's eyes pop! They look explosive, but the only thing powerful about it is the yumminess! To make the fun favors, take the outer wrapper off a roll of lifesavers. Wrap stripes of red, white, or blue tape around the candy and finish it off by poking foil party sticks in the top. So cute! For the full scoop go to The Happy Room.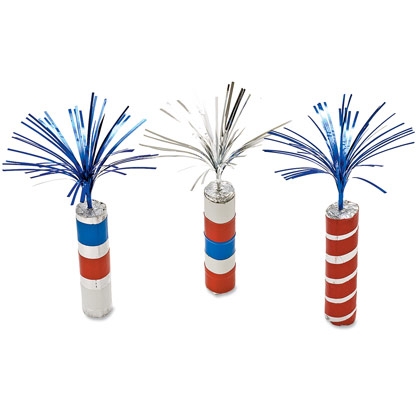 Star Luminarias
Add a glow to your 4th of July celebration with star-studded paper lanterns. Simple and easy to make! Use a star stencil and colored vellum to make red and blue stars. Glue them to white paper bags. Put a couple inches of sand in the bag and add a votive candle or tea light. Enjoy the beautiful starry glow! I got this idea from Sunset.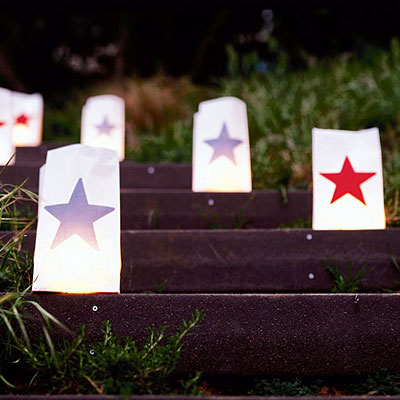 Festive Pops
Make deliciously adorable ice cream sandwich pops for your party guests. To start, get your hands on some red, white, and blue sprinkles. Dip the ice cream portion of mini ice cream sandwiches in the sprinkles, decorating all the sides. Put a popsicle stick in the end and enjoy your festive pops! Get the recipe from Simple Sojourns.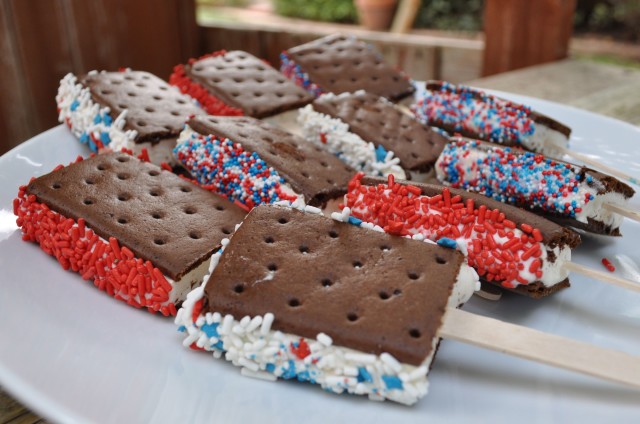 Patriotic Palette: Go all out decorating with red, white and blue! Use paper lanterns, festive table cloths, and a banner you could make at home! Here's some inspiration from Little Sooti.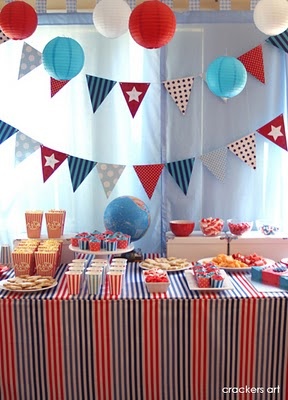 Dangling Stars
Find some silver stars already cut out (made of thick paper or cardboard) or make some of your own. Then sew long strands of them together and dangle from the ceiling. Makes for an enchantingly patriotic look! Check it out at Crush Cul de Sac.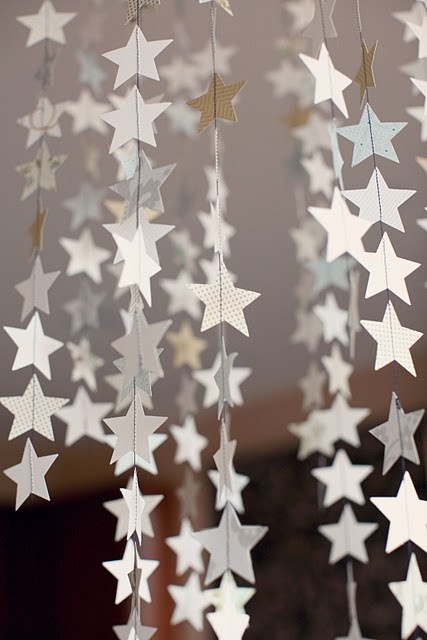 Get Creative With Snow Cones
Buy or rent a snow cone machine and get some red and blue flavoring. Put an old-fashioned striped blue or red straw in the snow cone cups. A refreshing treat like this is perfect for a hot July day! View the inspiration at Best Friends for Frosting.
Layered 4th of July Drinks: Make a red, white, AND blue drink (yes, all in the same glass) that will really impress your guests! Start by filling a glass or jar with ice. Find a white drink, a blue drink, and a red drink with varying sugar contents. The one with the most sugar will sink to the bottom, so you should put that one in first, and put the one with the least sugar in last. For suggestions on what drinks to use visit Creative Juice.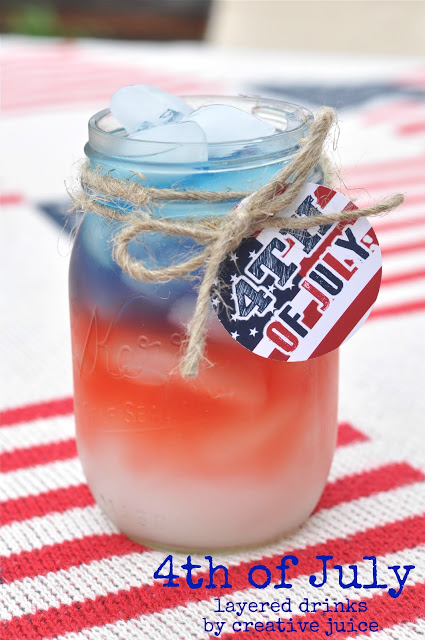 Easy Children's Shirts
Make cute and easy festive shirts for the kids! You don't even need to sew. All you need is a plain white t-shirt and some ribbon. For the tutorial visit Our Good Family.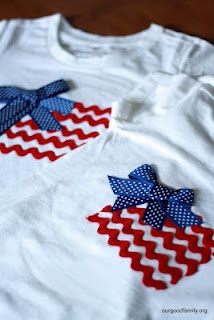 Fun Sparkler Covers
Make custom covers for your sparkler boxes to hand out to each guest as a party favor. Printables are available at Lil' Luna.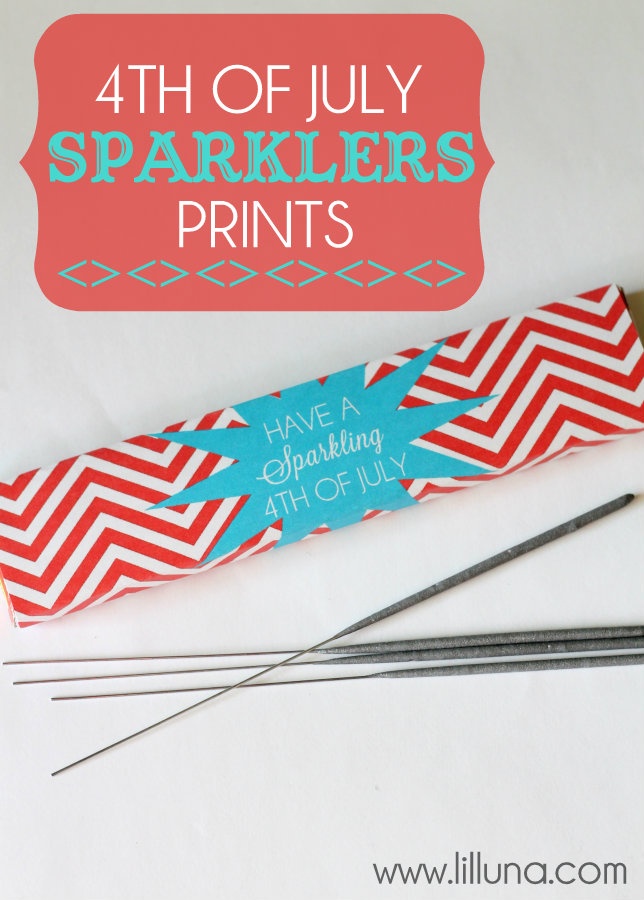 Patriotic Bird Houses
Way cute yard display! For the tutorial visit Front Porch Ideas.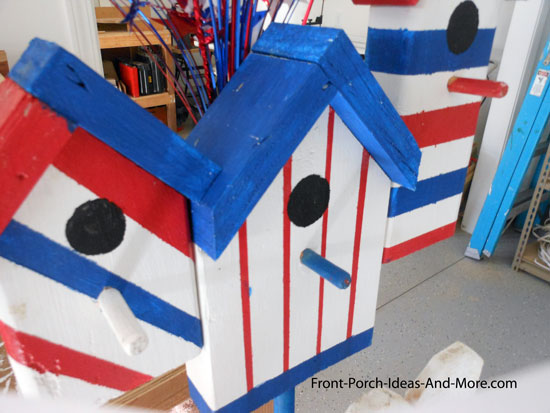 4th of July Toms
Paint your Toms and make them ready for the festivities! Idea from Tuts Plus.