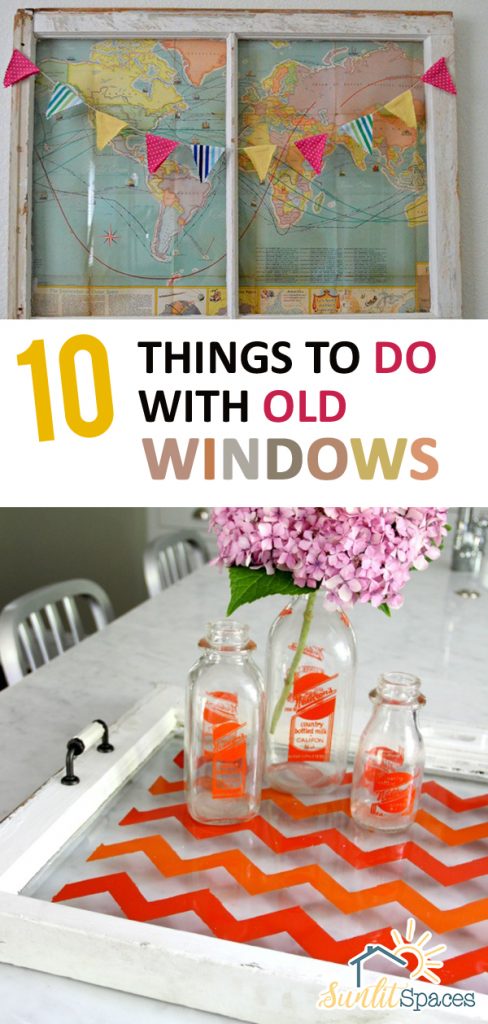 Today on Sunlit Spaces, let's talk old window ideas. The uses for old windows are many, you just need a little bit of inspiration and DIY power. I'll provide the inspiration with today's post, but the DIY power is up to you!
1. An old window repurposed into a frame is one of the best uses for an old window. I love the idea of using a vintage window to frame a map. Don't even repaint the window–that's part of the charm!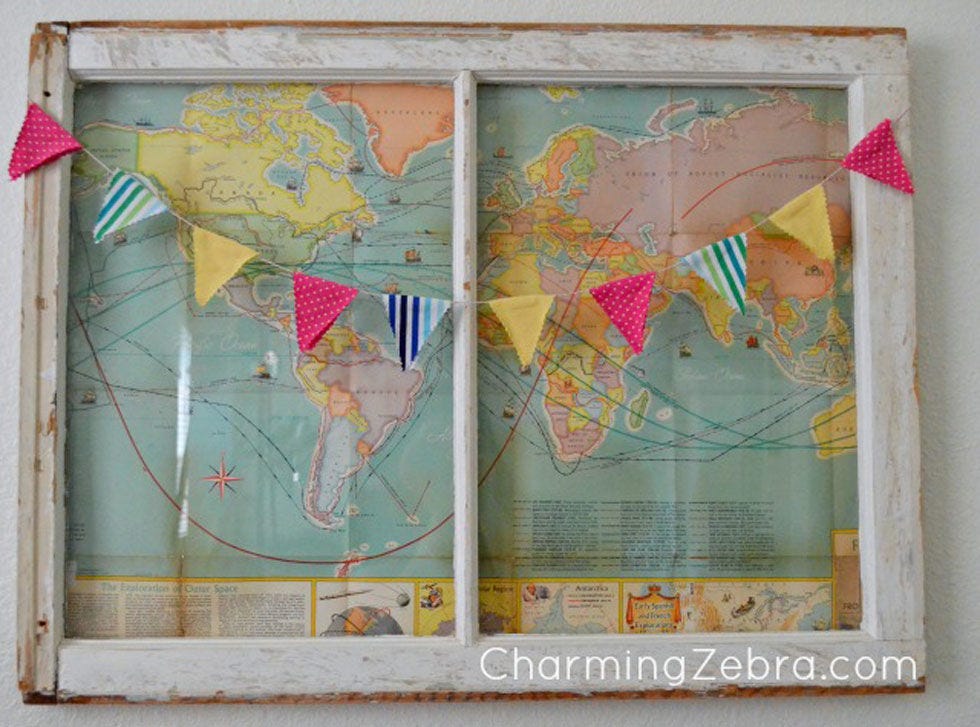 2. Hang a group of old window frames on the wall to add instant texture and appeal to a plain wall. Who says you have to put pictures in them?
3. Add some interest and define a space by using old windows as a privacy screen in your outdoor living space. The best part about this is you won't block the light.
4. Even if your old window no longer has glass, it still makes a charming frame for botanical prints. This is really farmhouse charm at its best!
5. Use a large window as the basis for hooks in a mudroom or entry space. Sure beats a plain coat rack!
6. I'd consider replacing the glass with Plexiglass for safety, but the inspiration for a tray made from an old window is a wonderful idea!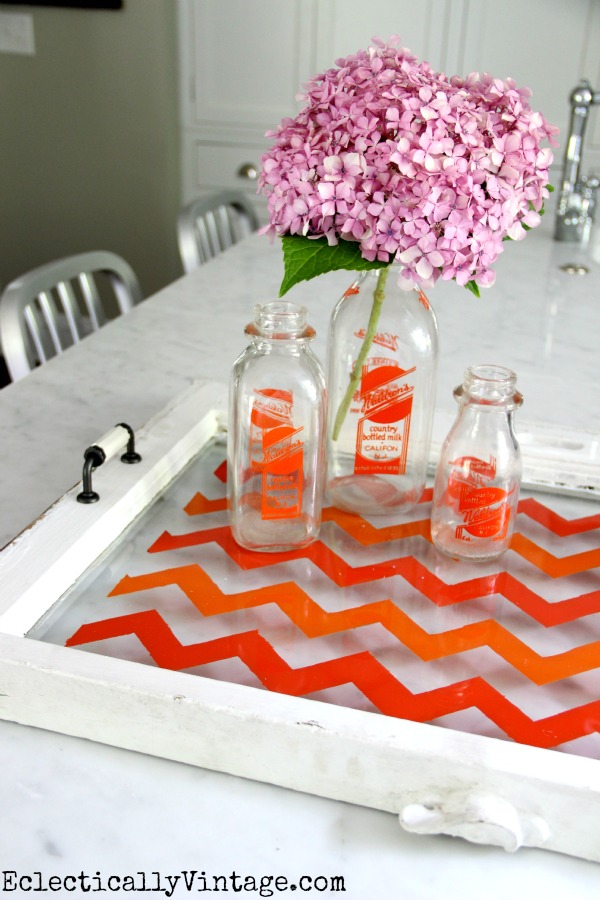 7. Use a windowpane as the vehicle for a piece of monogram art, or to house an inspirational quote.
8. Even an old window with multiple panes can be used as the frame for a giant black-and-white photo. I love the look of this!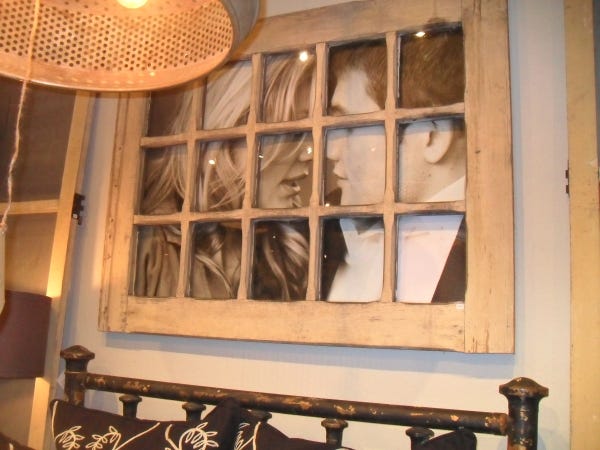 9. Window frames make a charming headboard for your bed. This one uses pretty paper or fabrics, but you can leave the window frames empty if you prefer.
10. Add a shelf to a vintage window frame to create a decidedly pretty and functional display spot in the kitchen.
The inspiration for this post came from the following sources:
Country Living map frame
Apartment Therapy gallery window wall
Apartment Therapy privacy screen for outdoor living
Faded Charm Cottage frame for botanical prints
My Pink Life old window coat rack
Kelly Elko vintage window tray
Style Me Pretty windowpane art
Country Living multiple paned giant picture frame
Tatertots and Jello window frame headboard
Remodelaholic window with shelf