Legos provide long hours of fun for many kids. But chances are, your kids haven't done at least one of the activities highlighted in today's post. If your kids are beginning to be bored with their Legos, this is the perfect time to check them out! Here are 10 things your kids need to do with Legos.
1.Create a fun Lego maze, then see who can get a marble all the way through it the fastest. It's quite a trick!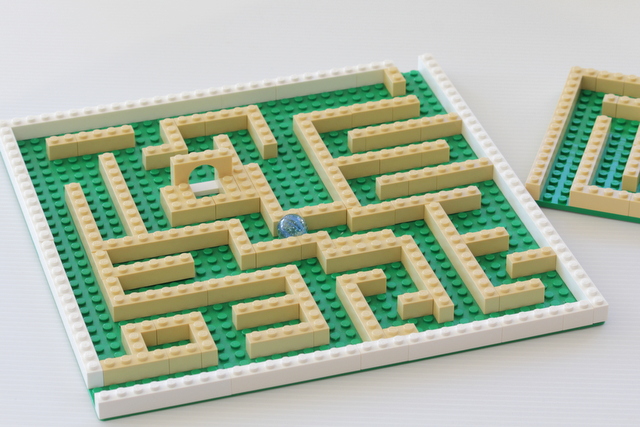 2. Help your kids learn more about the world around them. Collect pictures of famous world landmarks, and challenge the kids to rebuild them in Lego form. I think this is awesome!
3. Bring out your kids' inner archeologist with Lego excavations. One way to do this is to freeze Lego figures in ice. You could also set up an archeological "dig" in the backyard.
4. Encourage sensory play by submerging the Legos in the kitchen sink or a bubble bath. Bonus–the Legos will also get clean!
5. Host a Lego challenge game. Put the challenge cards into a bag and take turns drawing a card and creating whatever it says.
6. There's no racetrack like a Lego racetrack.
7. You can play some fun party games with Legos. For example, have a race to build the tallest tower!
8. Teach your littles the concept of symmetry with a Lego butterfly.
9. Let the kids each build a catapult with Legos, then have a marshmallow war.
10. Legos + slime = the ultimate fun!
Click the following links to access a tutorial for each activity featured in this post!
The Crafty Mummy Lego maze
Homegrown Learners Lego landmarks
Lemon Lime Adventures excavation activities
Bounce Back Parenting sensory play ideas
Simple Play Ideas Lego challenge cards {free printable!}
Inspiration Laboratories Lego racetrack
Simple Play Ideas Lego party games
Fun at Home with Kids symmetry butterfly
Little Bins for Little Hands catapult
Little Bins for Little Hands Lego slime
While you're at it..here are more fun things to do with your kids: