Make February more fun with these 11 painless Valentines Day crafts for kids. They're so fun you may want to do them yourself!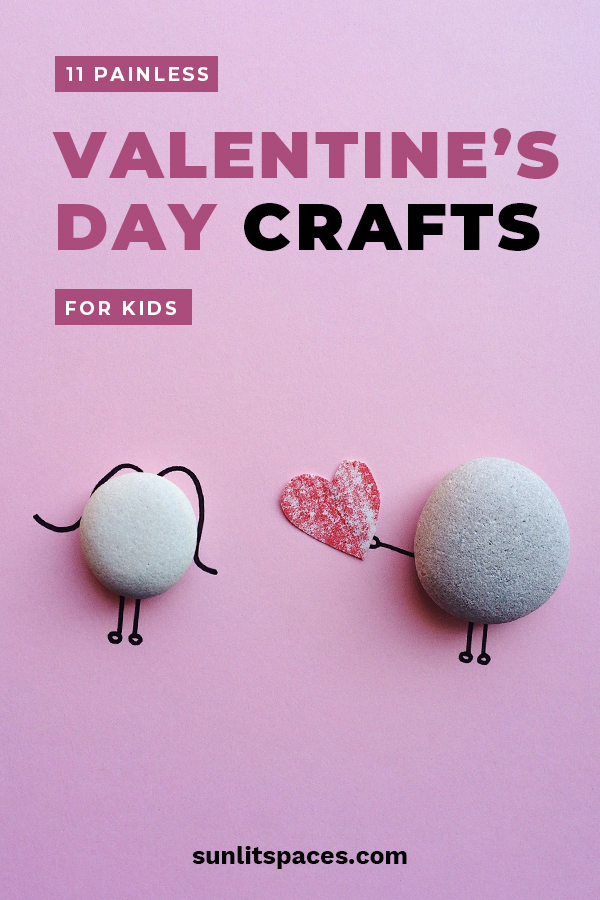 1. With some simple supplies that include yarn, small paper cups, pipe cleaners, scrapbook paper and googly eyes, you and the kids will have a blast making these fun Lil' Love Monsters. Tutorial found at Eighteen25.com.
2. This is an adorable way to celebrate Valentines Day and preserve your child's handprint at the same time! You can see the tutorial here.
3. This idea would be a great Valentines gift for your child's class–it's healthier than candy, too.
4. Valentines Day cards for your child's friends don't have to be expensive or run-of-the-mill. With a potato, some craft paint and cardstock, they'll have fun making their own unique design.
5. Would you look at these adorable Valentines Day owls and have any idea they were crafted from a toilet paper tube? They'd be really cute hung in a Valentines Day tree.
6.  Valentines Day cupcakes never looked cuter than this! Use a pipe cleaner to make a heart shape, then string Froot Loops on them. Love!
7. This DIY Heart Mobile from Little Inspiration is a beautiful thing! Basic supplies include wax paper, peeled crayons and string. The kids may need help with the hot iron but they'll love making this with you!
8. Chocolates and Valentines Day go together, and you can up the love by letting the kids make a box for the chocolates. See the tutorial here.
9. These dollar hearts from Muslin & Merlot are creative and cute. The kids will love learning how to fold them!
10. Handmade jewelry is always a hit with Mom, and kids can make this heartbeat necklace with just a little bit of help from Dad.
11. You can never go wrong letting the kids dip and decorate Valentines Day pretzel rods. These white chocolate variety are almost too cute to eat!