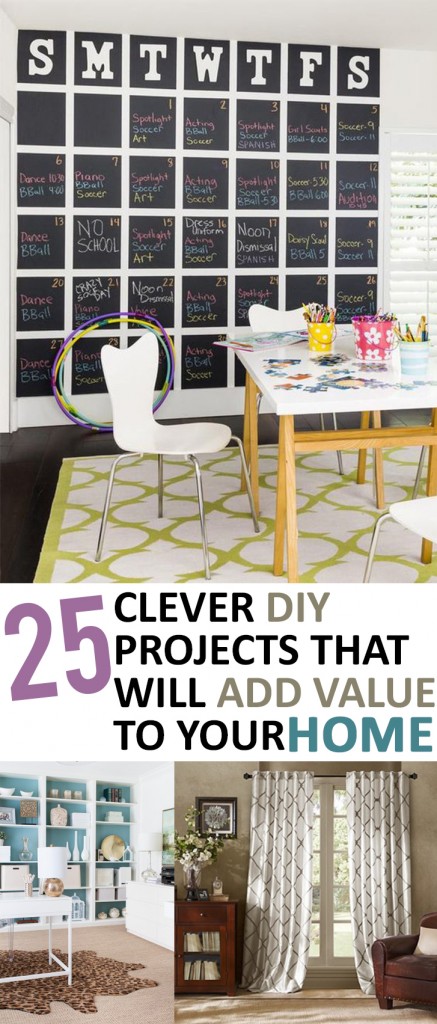 Use stencils on your walls to create a beautiful design. To make it look especially nice, try using some gold or silver paint to add some shine.
Add some mosaic backsplash to your kitchen. It will look beautiful and can completely change the atmosphere! It's fairly easy to put up, but can add a lot of value to your home.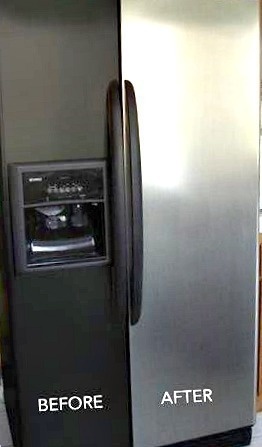 You can use a peel and stick stainless steel film on your refrigerator to make it look so much nicer. You will be surprised how much of a difference it will make in your kitchen!
Put some magnetic strips in your kitchen to hold spices, knives, and more. It will help these items in your kitchen stay nice and organized.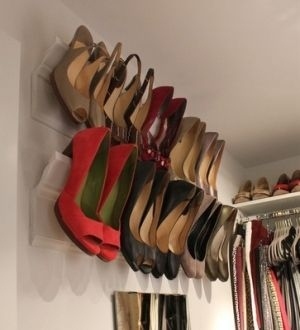 Put some crown molding in your closet to add some shoe storage space. Your shoes will hang perfectly from them and it looks great! You can also get the most out of your closet space this way.
Paint your front door a fun, vibrant color to make it stand out! Freshly painted doors always make a good impression and look nice and sleek. Even a fresh coat of white paint or of a neutral color can make a big difference.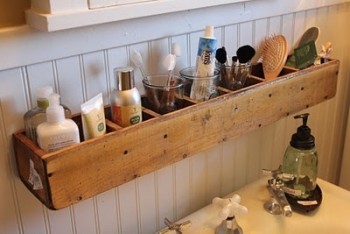 Tip a CD organizer horizontally and attach it to your bathroom wall to create a shelving unit to store your toiletries. It looks great, is already assembled, and will give you lots of space that looks neat and organized.
Install nice light fixtures in your home! Good lighting can make a home look much more elegant and increase its value. Try to find light fixtures that look unique while still providing good light to the rooms in your home.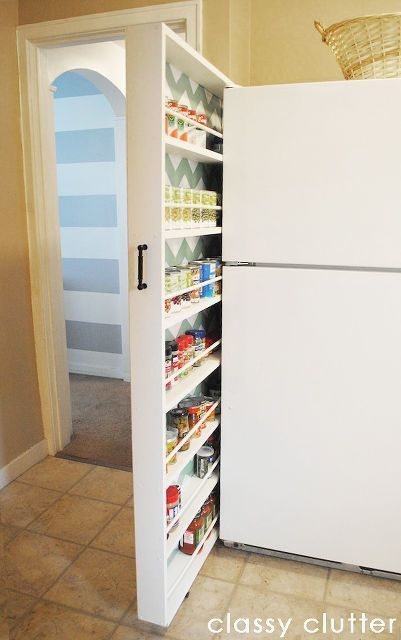 Add some sliding wall storage to your kitchen to give it some extra space to put your food. It's like a mini pantry! It's easy to slide in and out and can fit right beside your refrigerator.
Add a flower garden to your outdoor space. Every home looks nicer with some beautiful flowers surrounding it. Your home will look great and you will feel great too.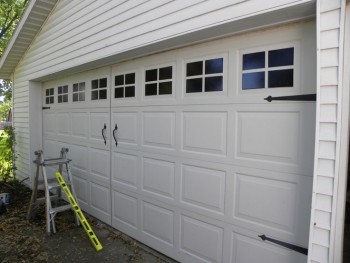 Make some faux garage door windows. This can make a huge difference! Use some matted black paper and white tape to make divided squares. It looks nice and provides some extra privacy to hide your belongings or vehicles inside.
Add some curved edges to line your garden or pathways to your home. You can make it out of cement, bricks, or whatever material you feel looks best with the rest of your outdoor decor.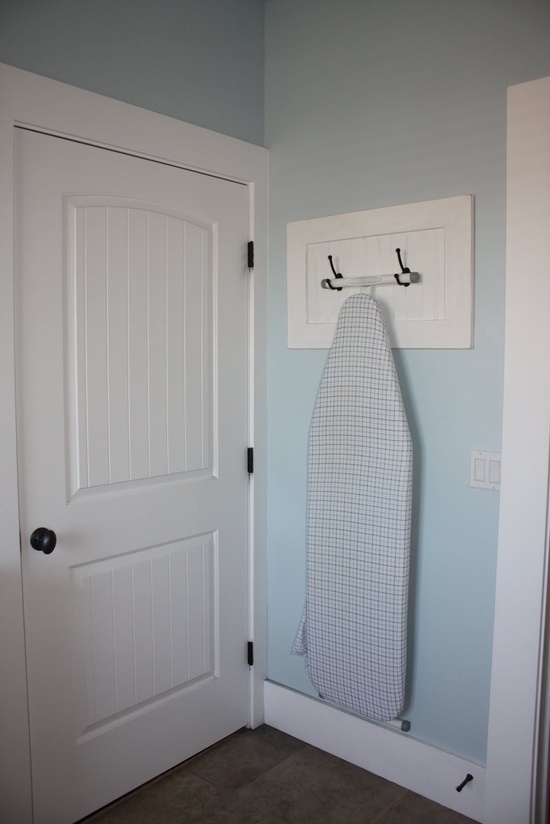 Install some hooks in your laundry room to create a place that will store your ironing board. It's easy to get down and put up when you need it!
Build a fence around your home! It can make it look so much nicer and also give you some privacy. People love having a fenced yard for more security, for pets, young kids, and even just because it looks so much better.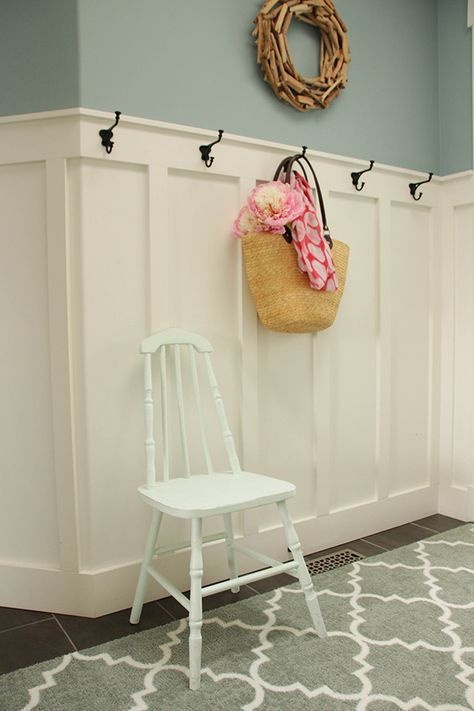 Install a board and batten for an elegant look to your home! It looks beautiful, modern and will make your house feel even larger than it is.
Put a gazebo in your backyard to make it stand out and give you a nice place to enjoy when the weather is good. They look so elegant and will set your home apart from others.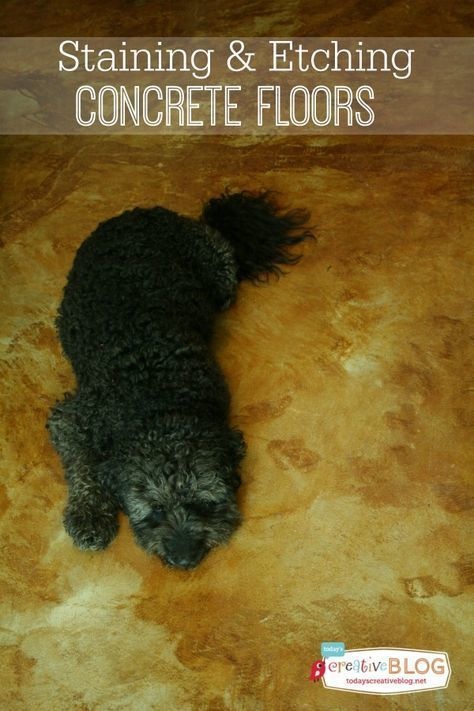 If your home or your basement have concrete floors, stain them! They will look a thousand times better than they did as plain concrete. It looks like expensive, nice flooring without having to spend a lot of money on installing new floors.
Change the hardware in your kitchen for a simple improvement. It may not seem like much, but new hardware can completely change your kitchen and make it look better.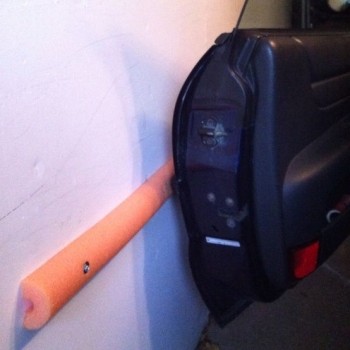 This idea is genius but so simple! Cut a pool noodle in half and attach it to your garage walls. This will help so that your car doors don't get dented when you get in and out everyday.
Plant a tree in your yard to give it more character and add some greenery. Any improvements in your landscaping can make a big difference, and a tree is a great way to get started.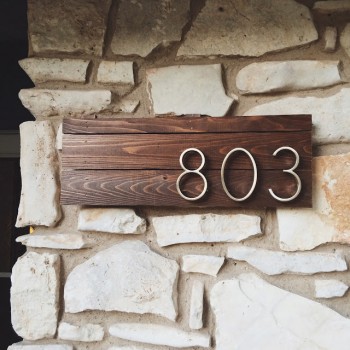 Make your own house numbers! You can just make the numbers and attach them directly on your home, or you can place them on a background to make them pop.
Paint your kitchen cabinets to give them a nice, updated look! Cabinets that are painted well add a lot of value and can make your kitchen brighter.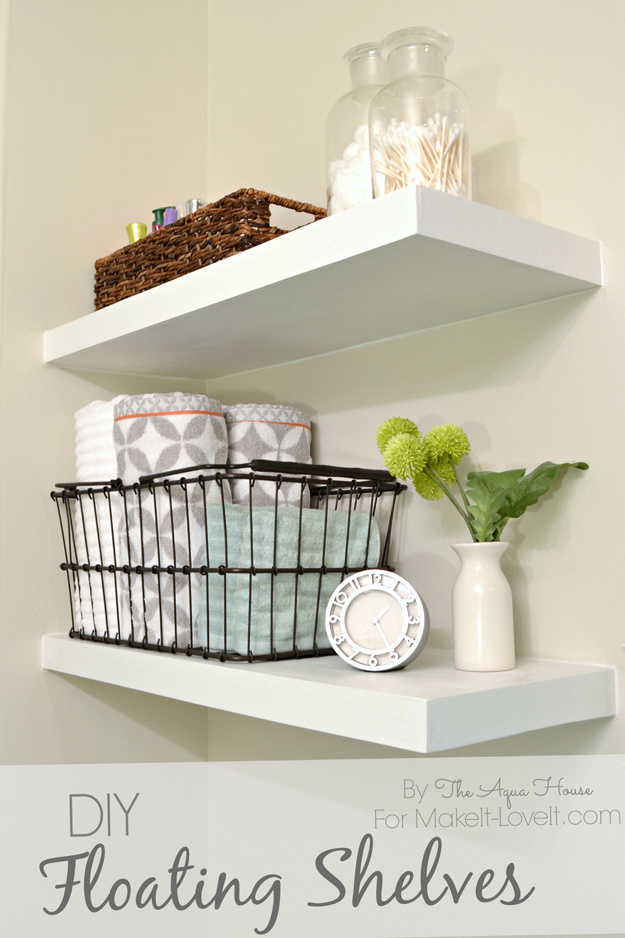 Floating shelves are easy to install and they look great! You can make your own and paint them however you'd like. They can give you a lot of extra storage space in places that need it.
To make some outdoor improvements, use brick veneer to make your exterior walls look better. Brick can add a lot of character to your home and make it stand out.
If you have a fireplace, install some shelving above it. It will help frame your fireplace, and give you some nice space to decorate above it.