1. Start with what you have. Don't be afraid to mix new with old.
2. Use pieces that have meaning to you. Don't get rid of something just because it's old. If you still love it, hang onto it.
3. Buy larger pieces of furniture in neutral tones. You can change up the pillows and rugs, but neutral furniture will stand the test of time.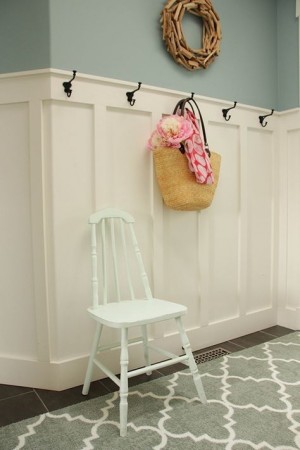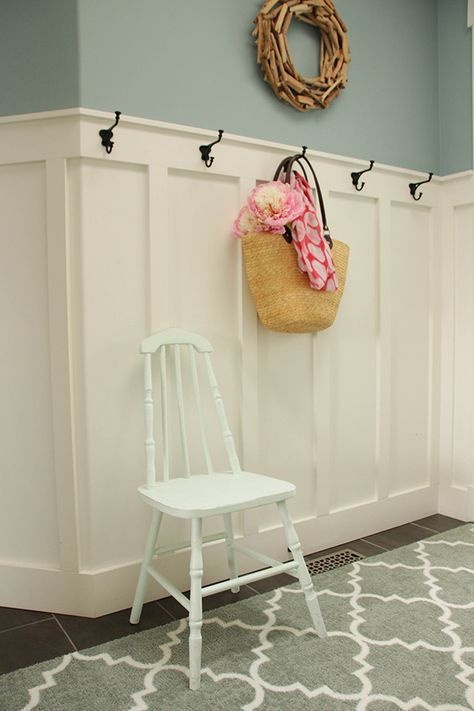 4. Even if you don't have space for a dedicated mud room, tackle incoming clutter by making space on one wall to hang coats, jackets and bags.
5. Lighting can do a lot for relatively little. Pay attention to areas where you want more light. Highlight paintings or family pictures with spotlighting. Warm up a corner with a fun lamp!
6. If you have an eclectic array of plates you love but don't use, consider designing a plate display in the dining area.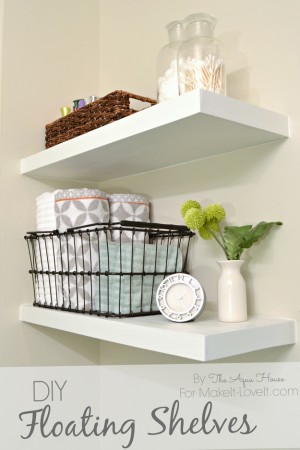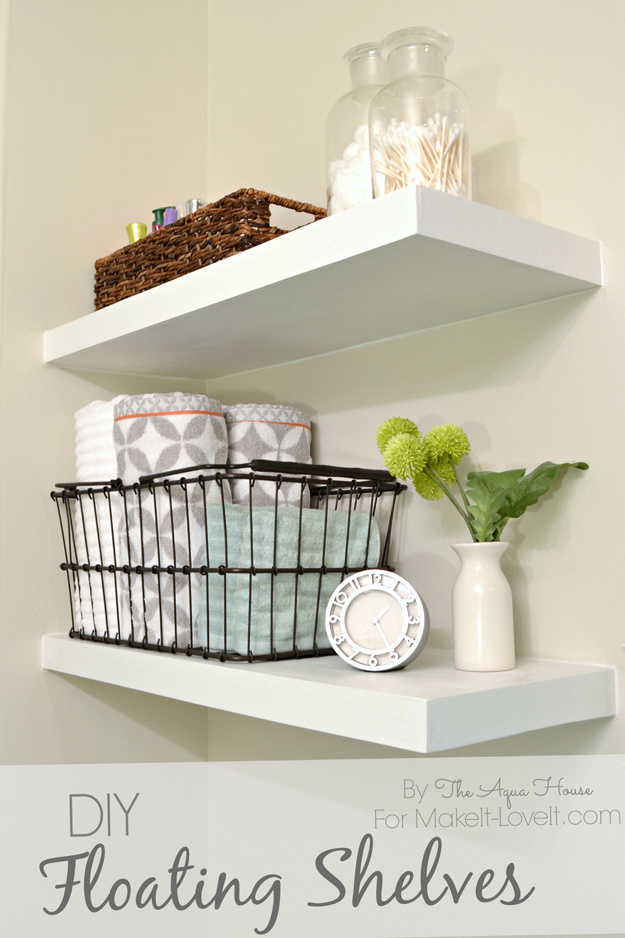 7. Open shelving is a beautiful way to organize items in the kitchen or bath.
8. Don't be afraid to use white! White is light, inviting and refreshing. It reflects light and helps brighten your mood.
9. Use items that say something about you. If you love books, create a book display or use stacks of books arranged on end tables.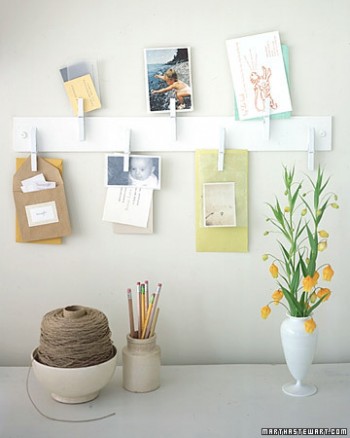 10. Make an area to display cards, notes and invitations. Not only does it brighten your wall, but it will help you remember important dates.
11. Use your collections. For example, a collection of pottery could be used around the house in areas where no one would expect.
12. Take advantage of natural light whenever possible. If you have a window that isn't easily seen from outside, don't cover it up.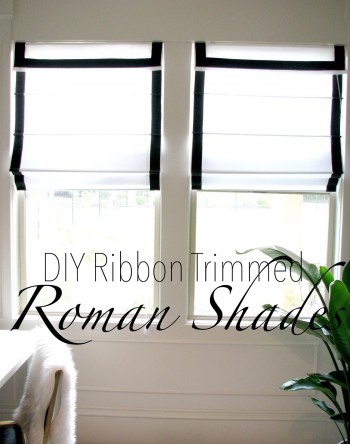 13.  Sometimes, an update to your window treatments are all a boring space needs. Make your own roman shades. Tutorial here.
14. If you want your family and guests to feel comfortable, allow your home to look lived in. Drape a comfortable blanket across the sofa. Put some good books on the ottoman. Go for what looks inviting, because if it looks inviting, it almost always is!
15. Pick up some curtains on clearance, and then make them your own by adding little details such as ribbon trim or a tie-back.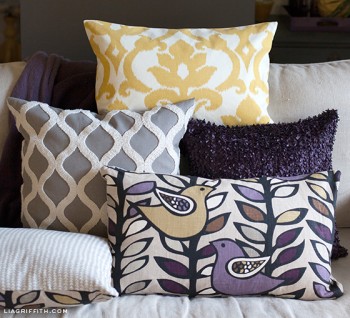 16. Make your own colorful throw pillows out of your favorite fabric.
17. Don't feel like you have to have a set of anything. Mix and match your favorite pieces to achieve your own unique look and feel.
18. Pay attention to the flow of a room. Group furniture pieces together to encourage conversation spots.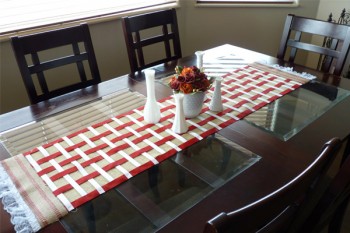 19. Instead of spending a lot on a table runner, make your own that speaks to your own style.
20. Don't forget the greenery! Bringing in a little of the outdoors in the form of houseplants and fresh flowers helps to energize and de-stress everyone in the home.
21. Is there any item in your home that has bad memories attached? Get rid of it. You'll be amazed at how throwing away these items really improves the mood of your room.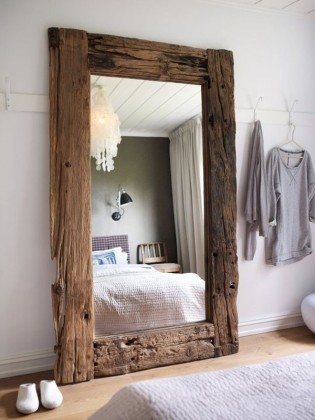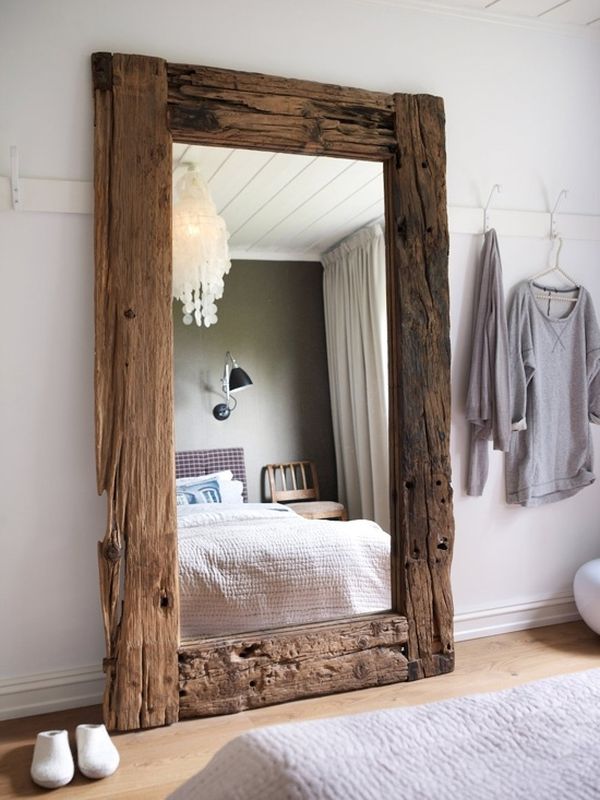 22. Mirrors are a great way to reflect light and make your home feel bigger.
23. Learn about colors and the ways they affect mood. For instance, blue is calming, so it is a good choice in a bedroom or other room where you want to feel calm at home.
24. Don't be afraid to mix different textures and patterns in the same space. It adds interest to your design.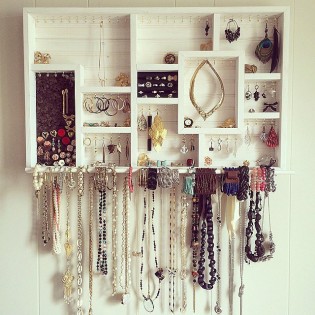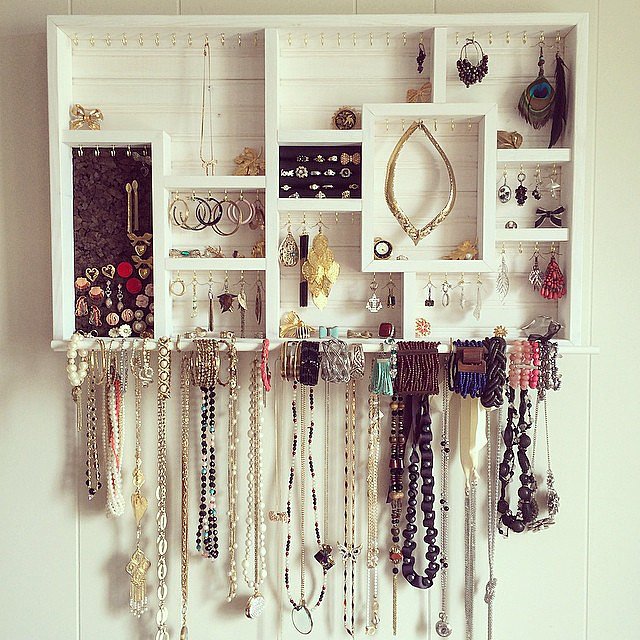 25. Invest in organizational pieces, especially if your home is short on space. Decluttering is one of the best ways to improve your home's interior.
26. Hide coaxial cables and other wiring in the living room behind crown molding. No one will ever guess it's there.
27. Get rid of cell phone clutter. Create a hidden charging station by putting a power hub inside a drawer.