It's harvest time again and that means farmer's markets, cooler weather, and HALLOWEEN! Check out these fun décor ideas to adorn your pad for a party or the Halloween season in general.

Spider Web Doormat
Welcome (or scare away) guests with a web-inspired door mat. A regular mat is cut in a circular shape and covered with clothesline to make the design. Instructions found here.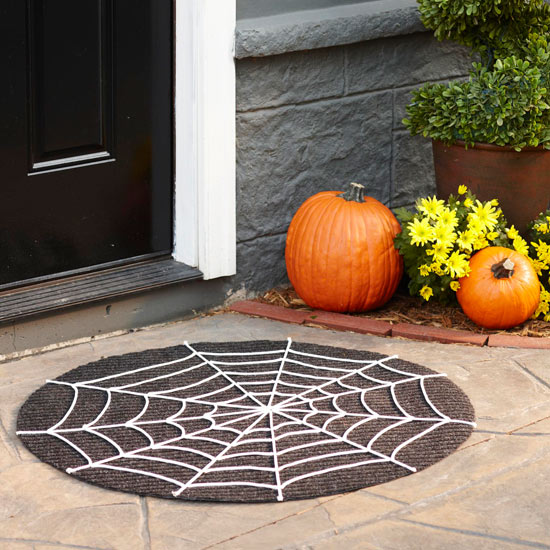 Slithery Entryway
Get a variety of rubber snakes from the dollar store and spray paint them black. Arrange them on your doorstep so they look to be slithering out from under the door mat or around potted plants.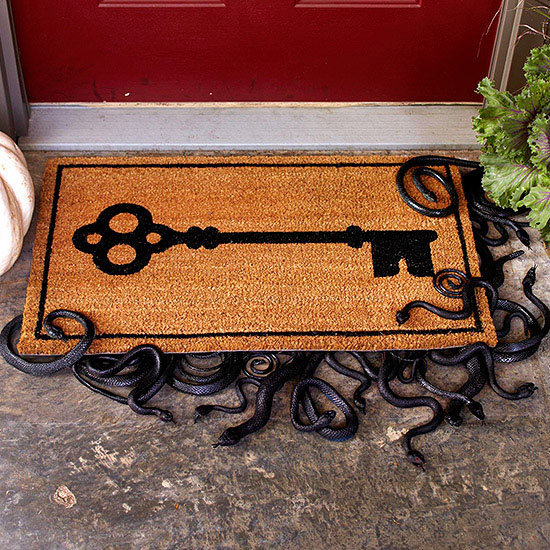 Staring Eyeballs
Keep an eye on guests and visitors with several pairs of these spooky eyes! Use various sizes of craft foam balls and use black permanent marker to draw on the pupils. Use a toothpick to keep the sets of eyes together, and hang wherever you want!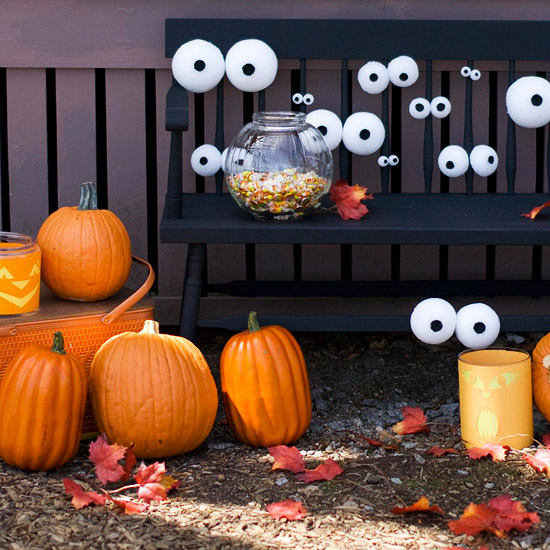 Dangling Ghosts
These cute ghosts could be hung from a chandelier or doorway. Learn how the make them at Country Living.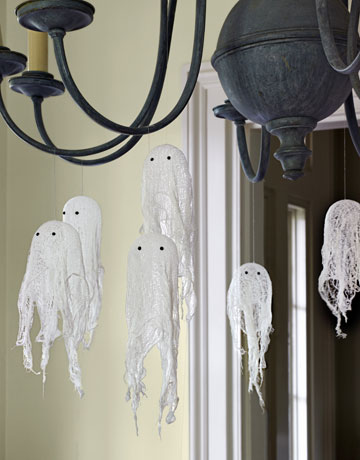 Painted Pumpkins
Carving your pumpkins is not the only way to decorate them. A popular trend right now is painted pumpkins. Black and white designs look especially striking and also metallic paint. You might even consider a splash of glitter!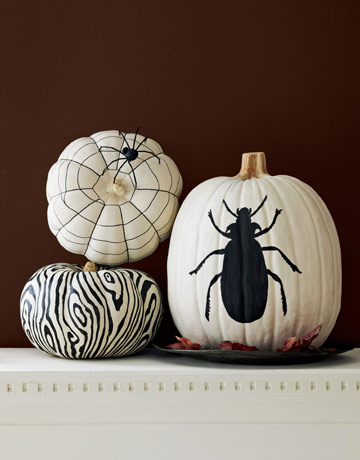 Mini Lanterns
Find white, orange, and green plastic cups. Draw ghost and skeleton faces on the white cups, jack o' lantern faces on the orange cups, and Frankenstein faces on the green ones—make sure the cups are upside down. Then place LED tea lights inside to make them glow!

Witch Cauldron 
It would be simple to throw together and you can be creative with what you put inside! It would be perfect as an indoor, or outdoor decoration! I found this one on My Desired Home.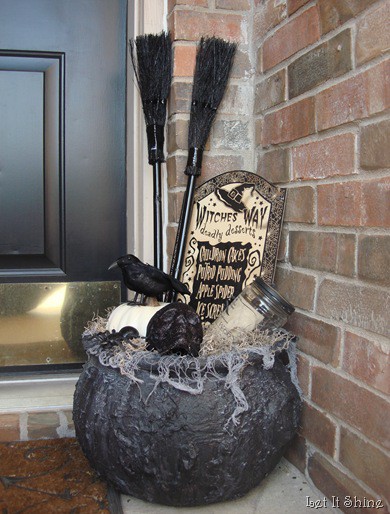 DIY Spellbook
Make your own witch spell book from an old dictionary or any other one you have lying around. Find out how she made this one on My Creative Outlet!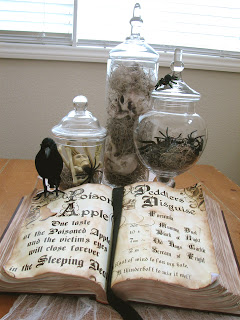 Pumpkin Spider
I found this fun idea on The Garden Glove. It's such a cute decoration with minimal effort! If you wanted to be a little more creative you could even carve out the spider face!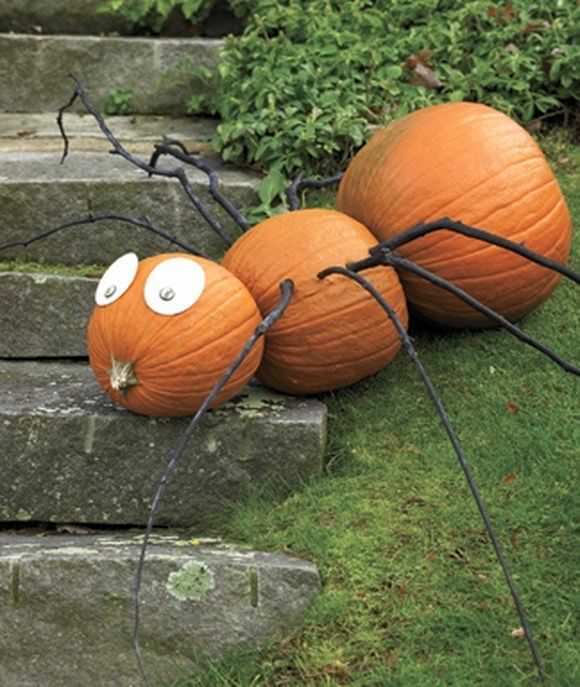 Caution Tape Wreath
This is such a cute and unique Halloween Wreath for your front door, or wherever else you want to hang it! It's pretty simple too….just wrap some caution tape around a wreath you already have and add a bow! found on HGTV.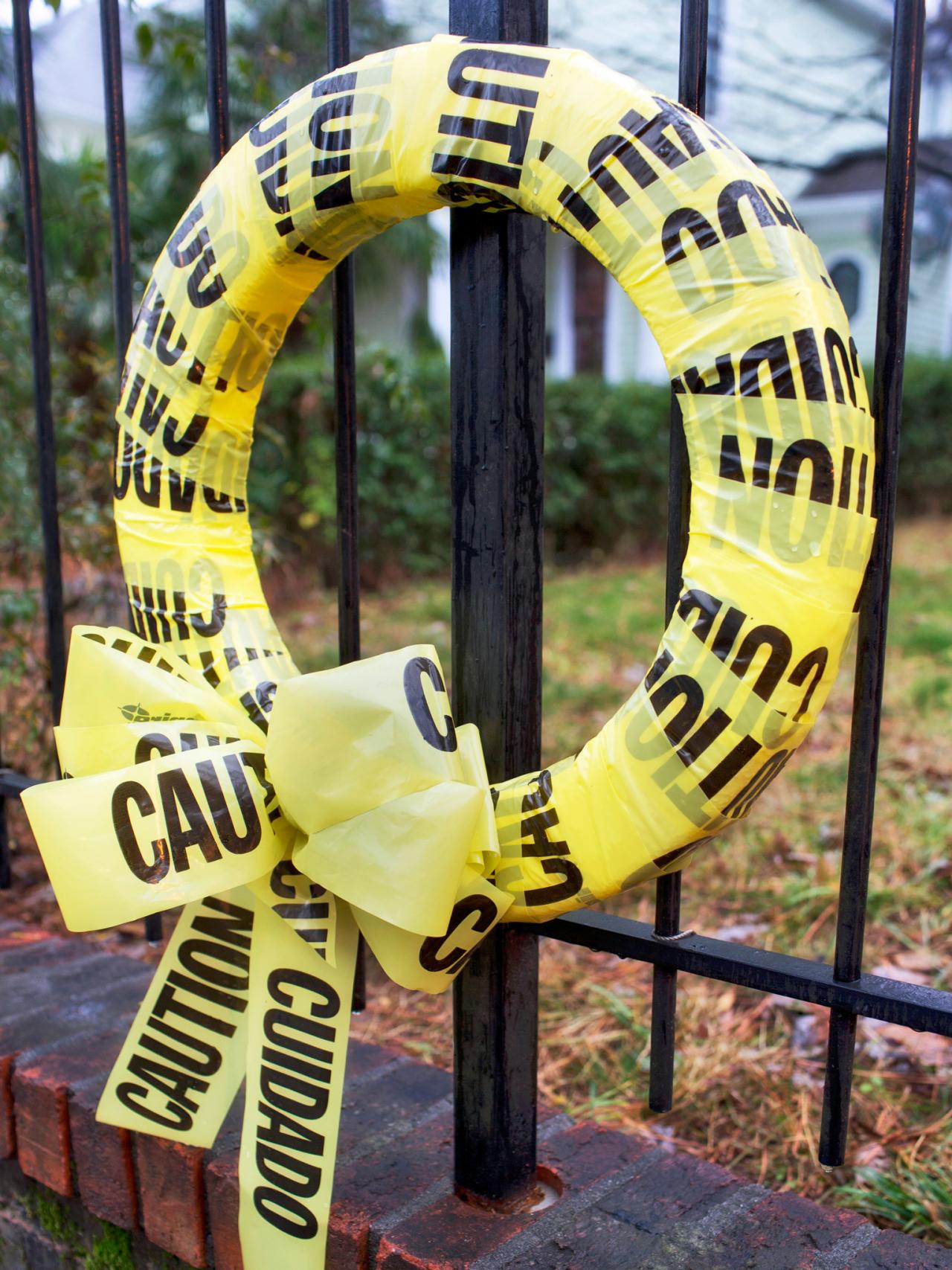 I can't wait to start decorating for Halloween, so I can use some of these fun ideas!