I think photos make some of the best decorations in a home. What better artwork to display than your own precious memories with the ones you love? Here are some ideas on how to display your favorite pictures in a creative way:

Make a photo pinwheel display using a piece of cardboard, some fabric and colorful clothespins.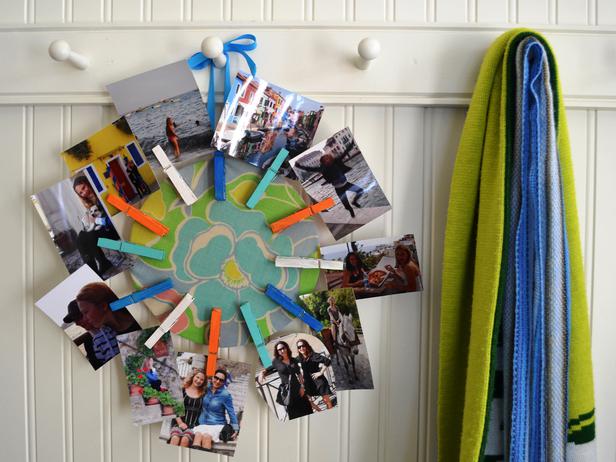 Display photos from hangers (using clothespins) or on plain or painted clipboards.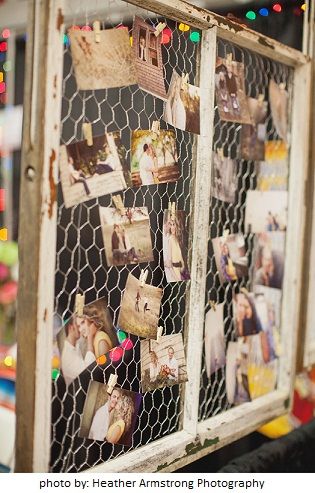 Image from Pear Salad
In jars or vases–black and white photos look really good this way.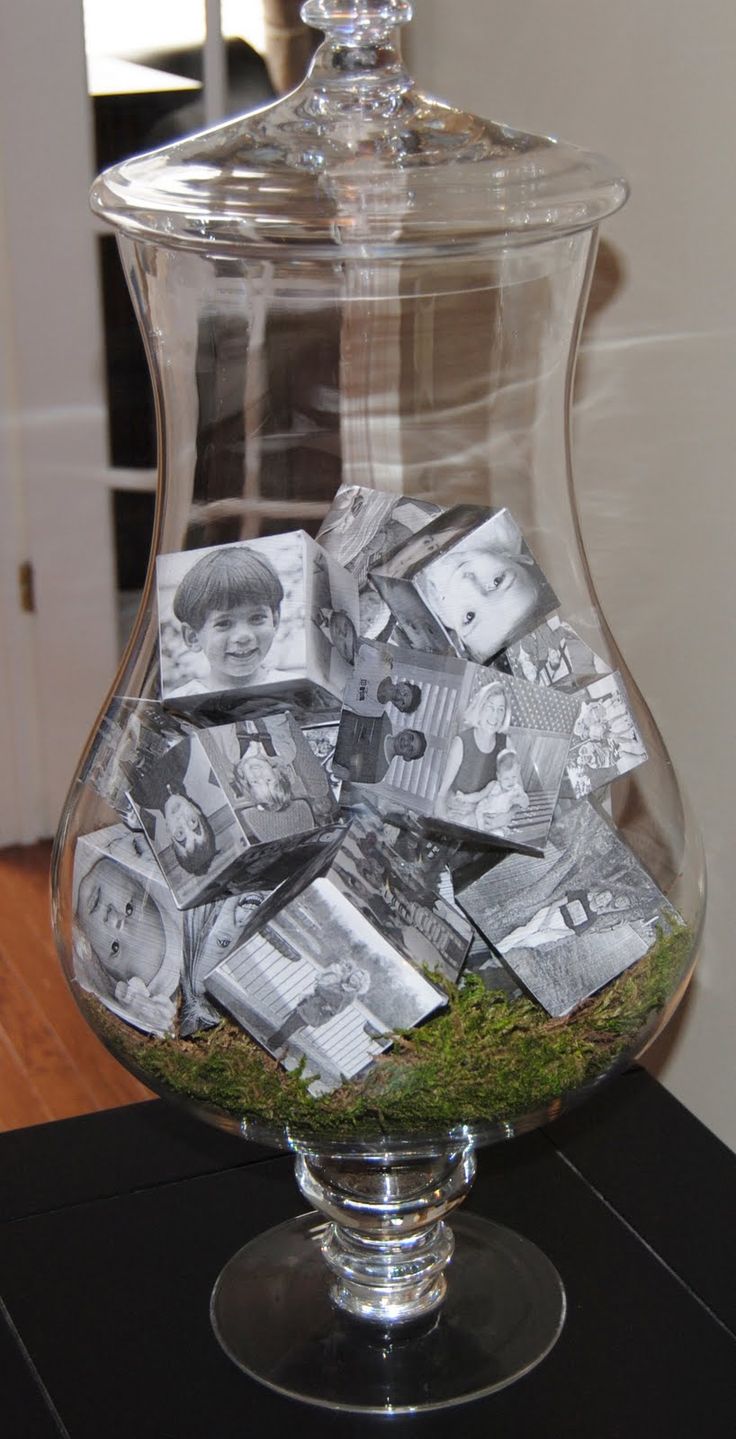 On the inner panel of your kitchen cabinets–looks really dynamic with b/w photos on white cabinets. I think they would look great behind cabinets with glass doors.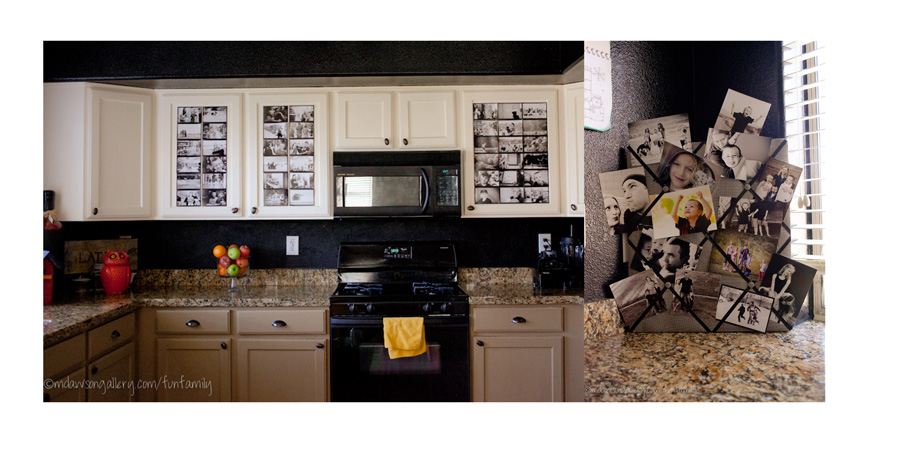 Put chicken wire behind a large frame and pin photos (Polaroids look especially cool)  onto the wire with mini clothespins.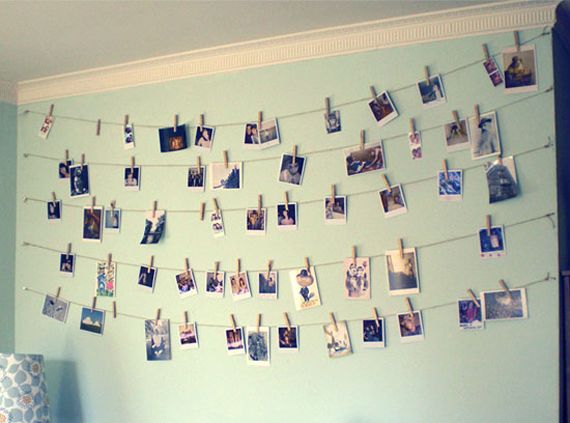 Image from Her Campus
Create a gallery look by lining a long hallway with photos of similar sizes in similar frames. One idea is to display family photos from each year going in consecutive order.