Kids' bedrooms are my favorite rooms in the house to decorate. You can be colorful and crazy.  And you might even ask for your child's input—they always have surprisingly awesome kids' bedroom  ideas! Here are some of my favorite ideas: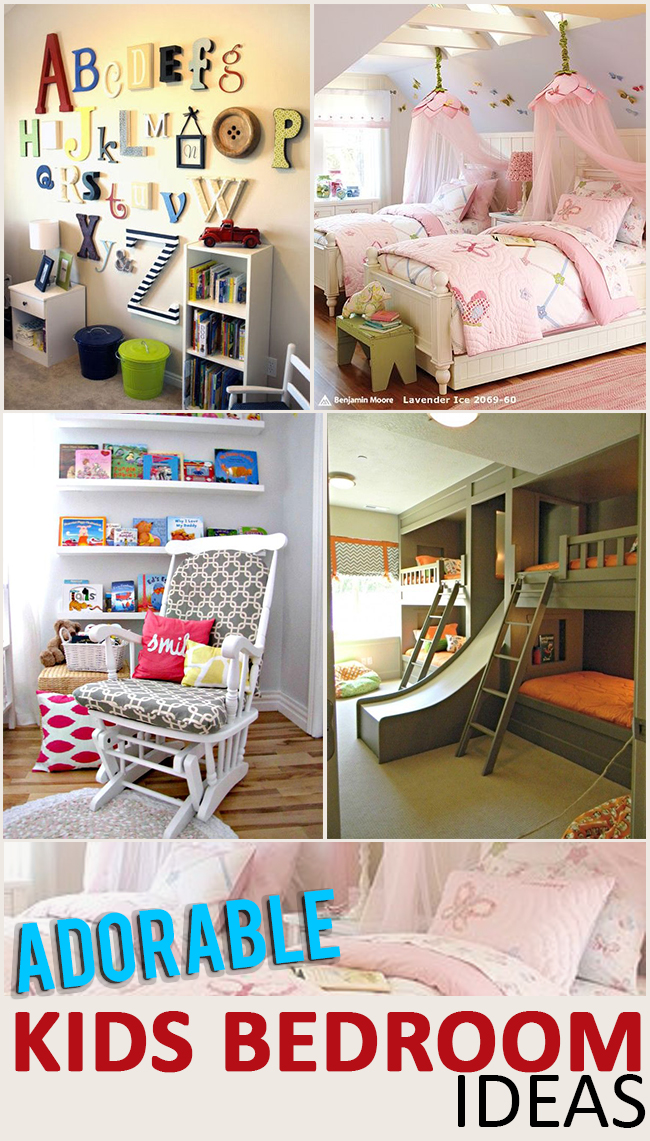 Install a gallery of colorful wall art, kid style! You can buy cheap frames, paint them fun colors, and put kids' artwork, photos, mirrors, corkboard, or even fabric inside.
Put up a large chalkboard or magnet board for displaying kids' artwork.
Decoupage, paint, or cover with fabric large block letters of the alphabet. (Or you could spell out their name or another word, I just think the alphabet is very kid-ish).
Turn a long wooden plank into a cute measuring stick and mark the child's height progressively through the years.
For a nursery, spruce up the room by adding colorful cushions to your rocking chair.
Sew an adorable handmade banner. String it across the wall or have it swooping from the ceiling.
Create a unique headboard (see our article on DIY headboards).
Decorate with a fun, oversized wall decal. There are many designs to choose from!
Make a mobile to hang over the crib in the nursery. You can make one using a quilting hoop, fishing line and fabric or other materials you can think of.
Are your kids moaning and groaning about having to sleep in bunk beds? Fashion a slide from top to bottom and they'll probably stop complaining! Looks adorable too!
Don't throw away their cute little baby clothes, instead, hang them inside a frame and display in their room.
Install a canopy over your little princess' bed.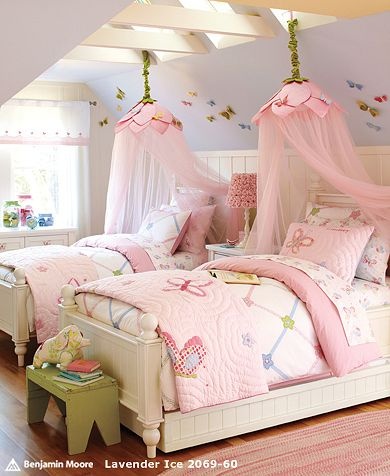 Source