If you can't sew, it may seem like you can't make anything with fabric. But this isn't true! There are actually lots of projects that look like they've been sewed, but they haven't. In fact, there are lots of no-sew window treatments which don't require any skills at all. I've gathered together a few tutorials for making no-sew window treatments–hope they inspire you!

I love these roman window shades from Better Homes & Gardens. It's hard to believe they don't require sewing! All you really need is some glue. To add interest to the shades, consider glueing colorful ribbons around the edges.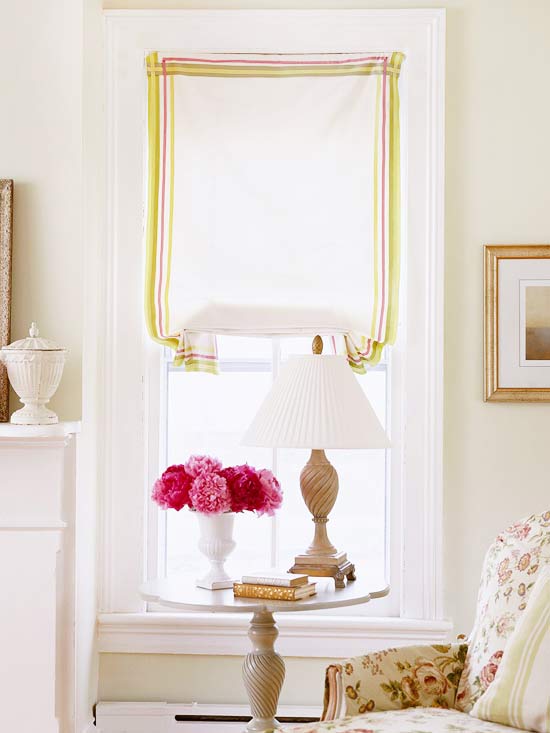 Sand & Sisal posted this simple window treatment idea. All you need are a few cloth napkins. You could use different patterns, like in this example, or all the same. Then you simply drape the napkins over the curtain rod.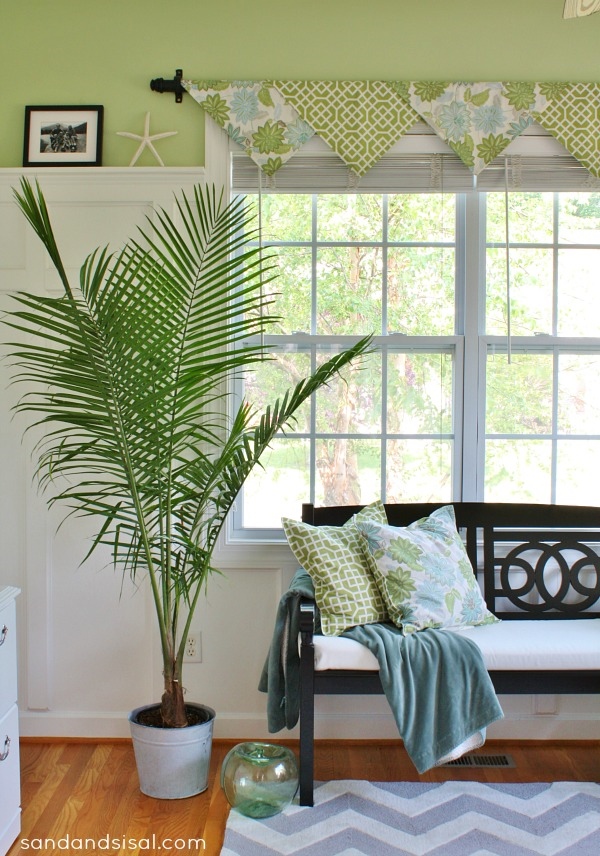 In My Own Style posted instructions for making this very expensive looking window valence. The secret is that it is so easy! You simply pin a piece of fabric to a piece of styrofoam, and then attach the styrofoam to the wall.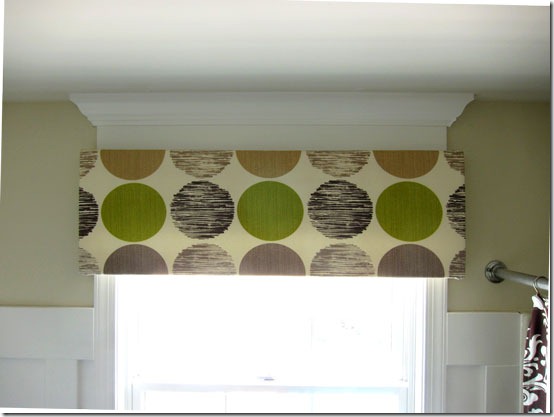 These light & airy curtains from Better Homes & Gardens are so lovely! To recreate this look you just need to glue ribbons along the top of a piece of fabric. You can then tie the ribbons around the curtain rod. How cute!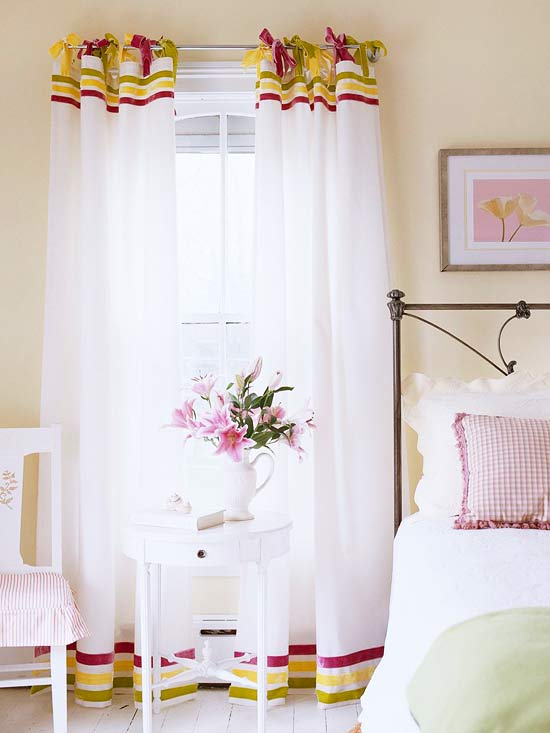 Enjoy Chandler posted two ways to make your own curtains without sewing. You can either hang up fabric with clip-ons, or you can cut slots in the back of the curtain so that you can attach it to the rod. I love the way both of these look!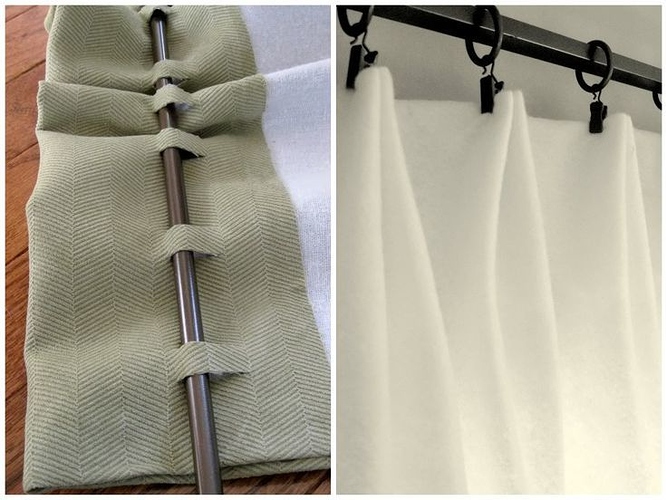 In My Own Style made this adorable window valence by attaching a long piece of fabric to a curtain rod with ribbon. All you do is bunch up a piece of the fabric and then tie the ribbon around it and the rod. Tie the ribbons evenly across the rod.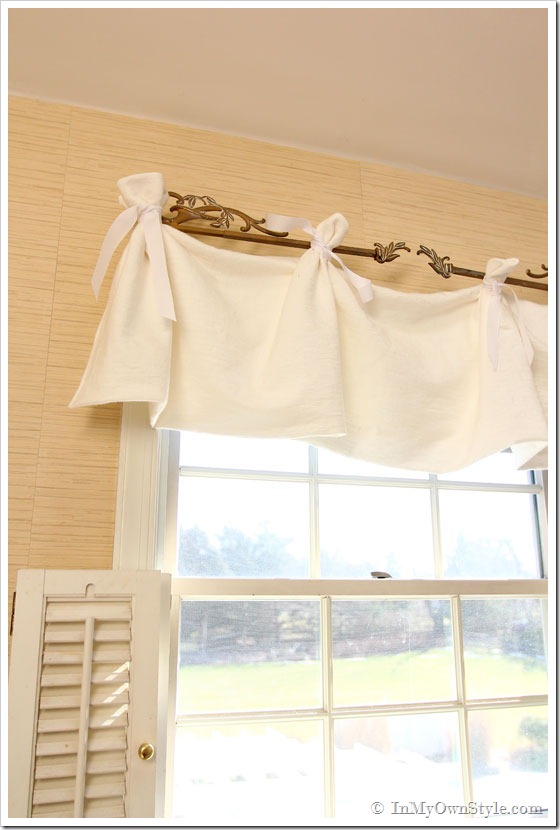 Eat Sleep Decorate posted instructions for making easy no-sew faux roman shades. Instead of messing with strings and pulleys, these roman shades are simply draped over rods to give the impression of a roman shade. How clever!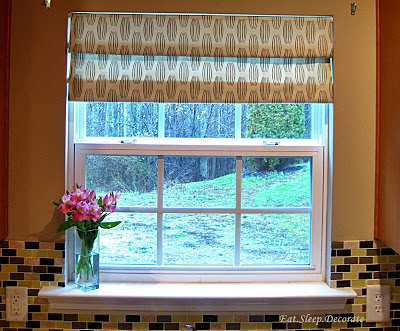 A Step in the Journey used twin size sheets to make so beautiful no-sew curtains. All you need to do is cut a small slit on the side of the curtain. This will create a hole that you can thread the curtain rod through. It's so easy!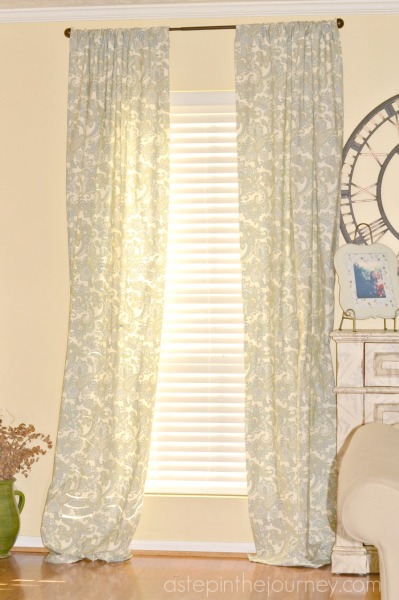 Shanty 2 Chic made these beautiful curtains without a stitch of sewing! With inexpensive drop cloth, some darling accent fabric attached with fusible bonding web, and some clip-on drapery rings, you can have custom looking drapes as well!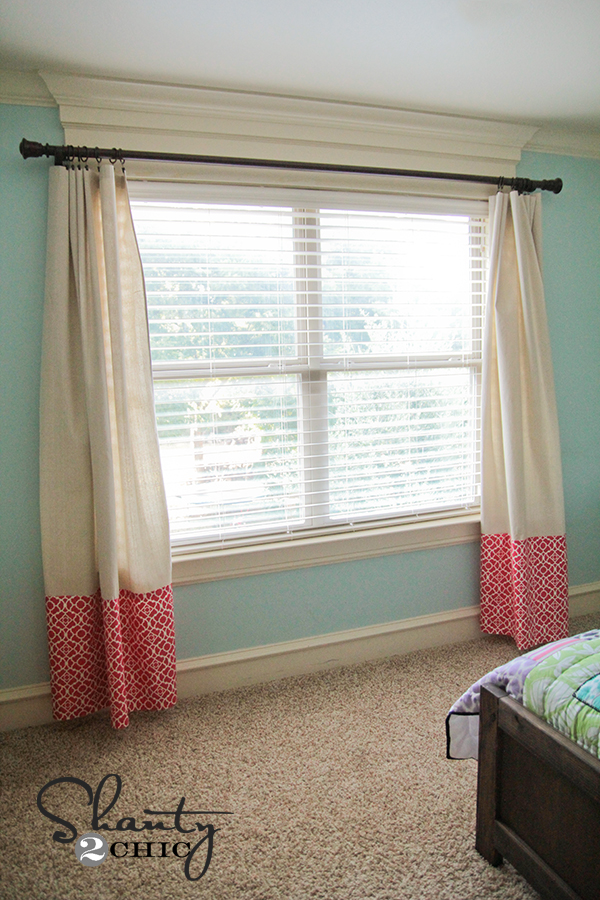 In My Own Style posted instructions for making relaxed roman window shades. I love how classic this simple window treatment looks. The light fabric lets in just the right amount of light. If you don't want to distract from your beautiful windows, this is the treatment option for you.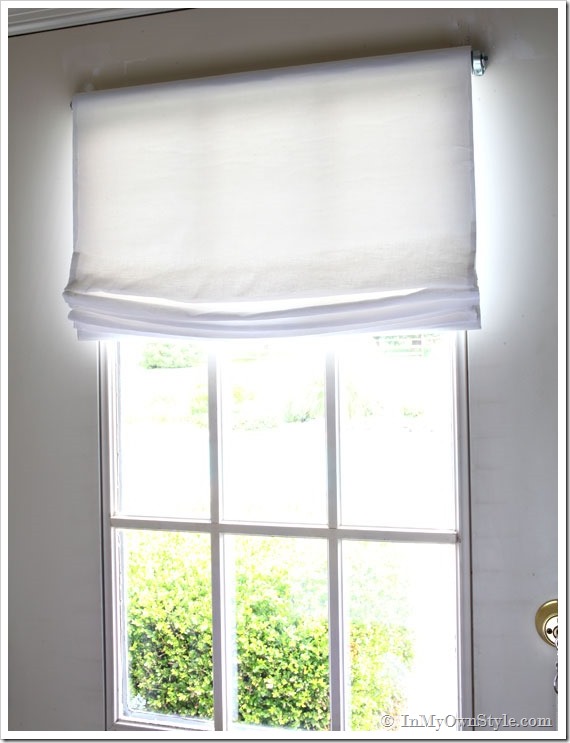 Better Homes & Gardens suggests making no-sew curtains using buttons to attach the curtain to the rod. This idea has just the right amount of vintage cuteness. The trick is that the buttons are secured with magnets! Talk about easy window treatments!