Few pieces of furniture add more charm than a window seat. And what a relaxing place to read, sip cocoa, or take a nap. Here are some of my favorite window seat ideas—I hope you get inspired!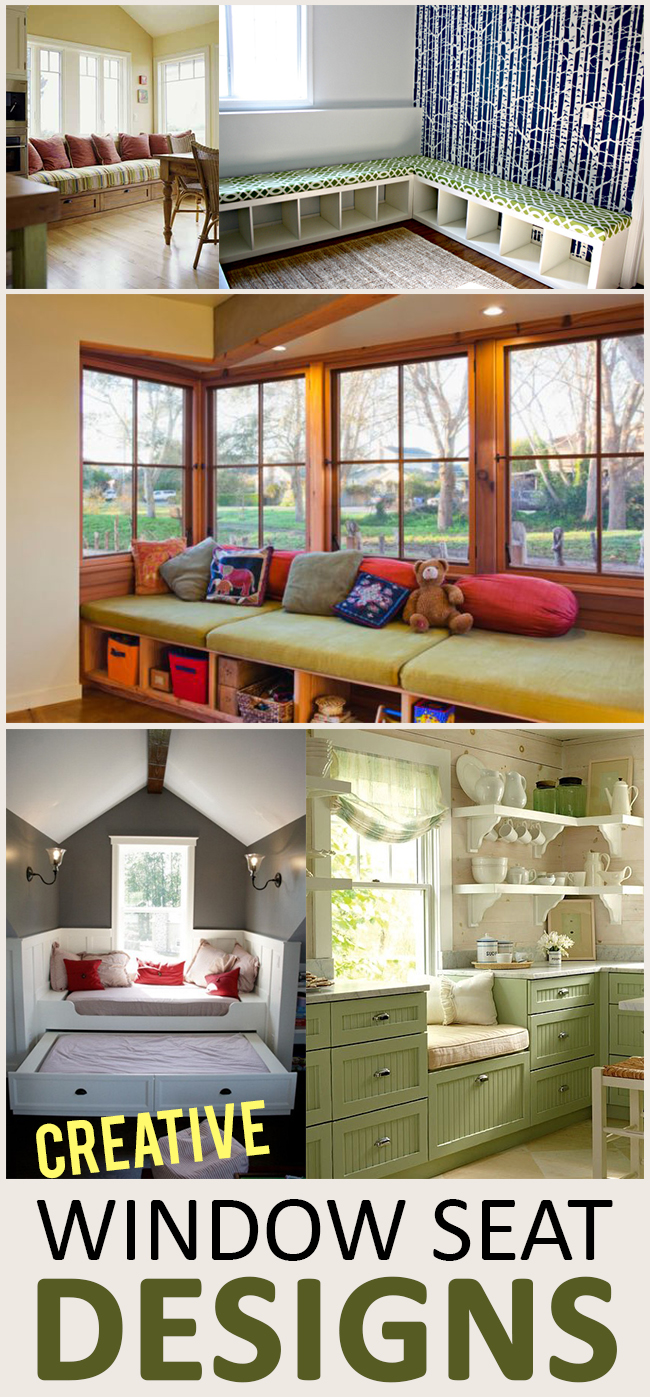 Buy or build a tall skinny bookshelf, turn it on its side and add cushions on the top. The shelves make for great cubby storage and you can find the tutorial here.
Install a hidden bed that pulls out from the bottom of large window seat. Perfect for sleepovers!
If you have a window that already has a large ledge, simply add cushions for a comfy place to relax.
Create a rounded look by placing a window seat along a bay window. The arched shape allows people who are sitting together see and interact with each other more easily.
Create a mini window seat by a kitchen window. Eliminate the countertop directly in front of the window but leave a low cabinet. Put a cushion on top for a sweet one-person seat.
Window seats can make for great reading nooks, so consider adding some shelves above the seat so you can easily grab a good read while relaxing.
Put your window seat to work by using it for extra storage space—build it hollow and turn the seat into a hinged lid. OR use the bookshelf idea and lay it on its back so the cubbies face up, and then add a hinged lid. Another way to use your window seat for storage is to install drawers below it.
If you want to be able to seat several people at the window, install an L-shaped corner window seat. Or for even more seating space, cover 3 walls for a U-shaped seat.