When we bought our house, I thought it was so nice that our room and bathroom were so open and spacious.  Never did I fully consider what it meant to not have a master bathroom door (we do have a water closet, but the sink, tub and shower are not behind a door.)  I would love a door solution that doesn't take up space (swinging open) and that can still give the open feel, while being able to close the door.  I think I have found it.

I really love this!  I haven't seen barn doors with glass, but this is beautiful!
And this!  Great use of weathered barn wood.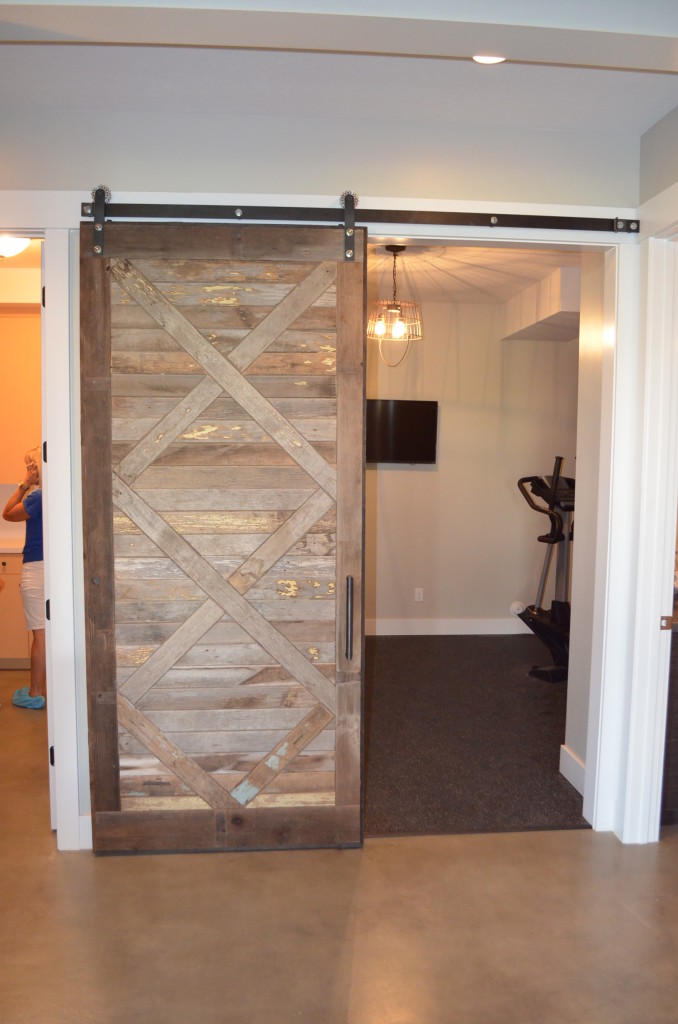 This pop of color was really stunning in this room.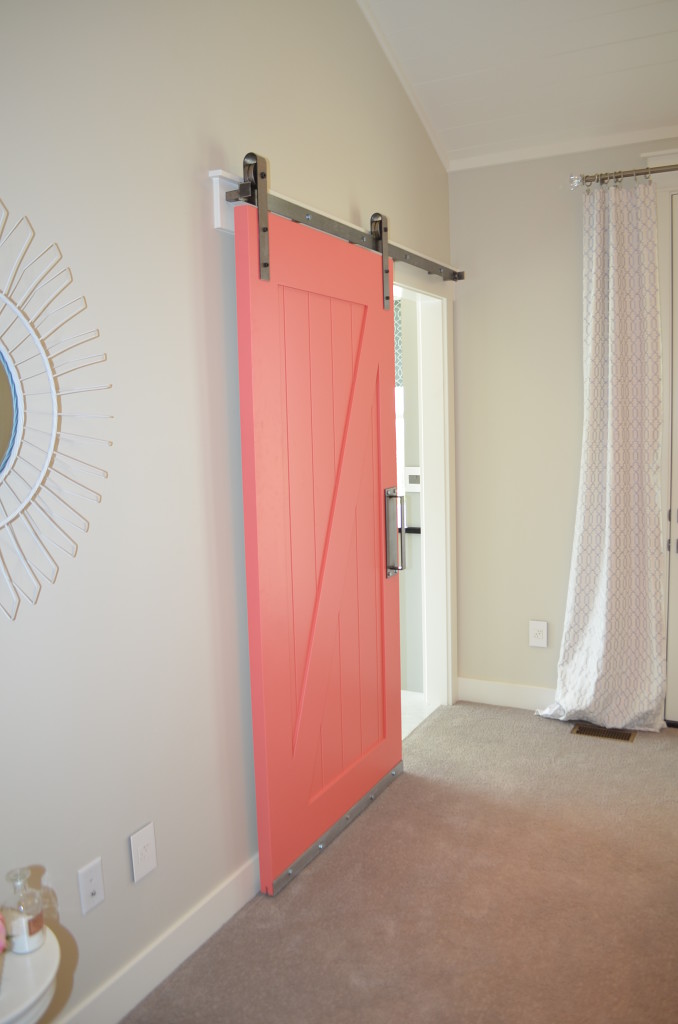 Classic white.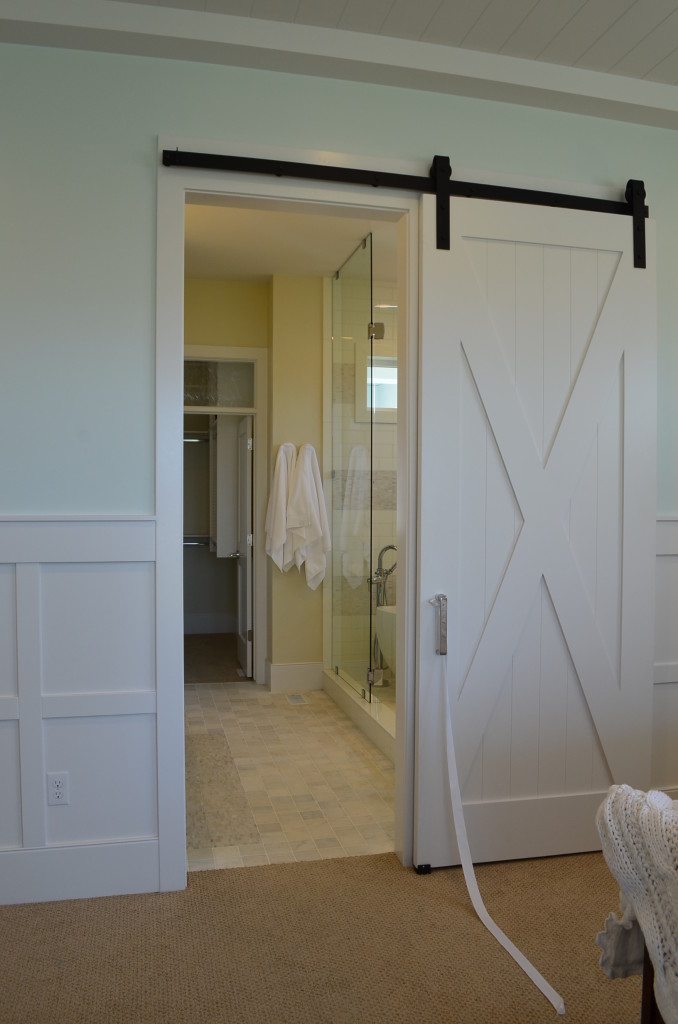 I love the contrasting colors. Idea from Bright Bold & Beautiful.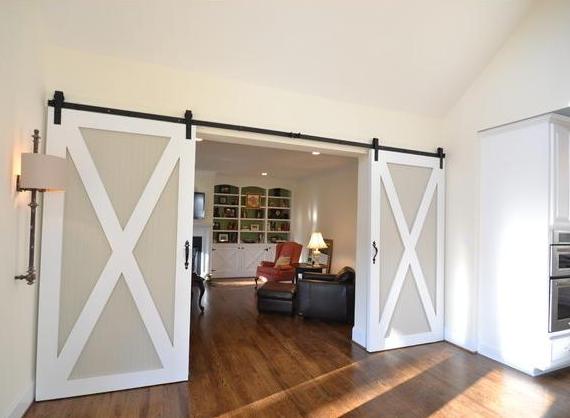 These wouldn't be good for the privacy that I am looking for, but to add a little style and block some noise they are perfect! Idea from Real Sliding Hardware.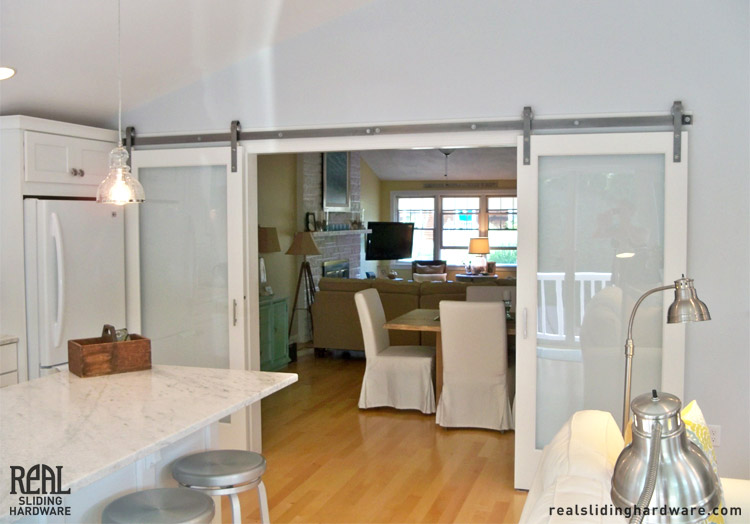 I love the green color, and also the different look of having one thick door instead of two thinner ones. Idea from The River Head Project.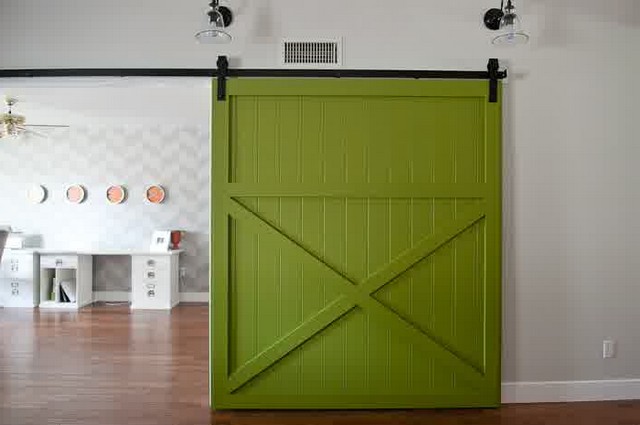 How cute is this as your outdoor sliding door! I like that they still have the glass behind to let light in, but you can choose if you want both closed! Idea from American Post and Beam.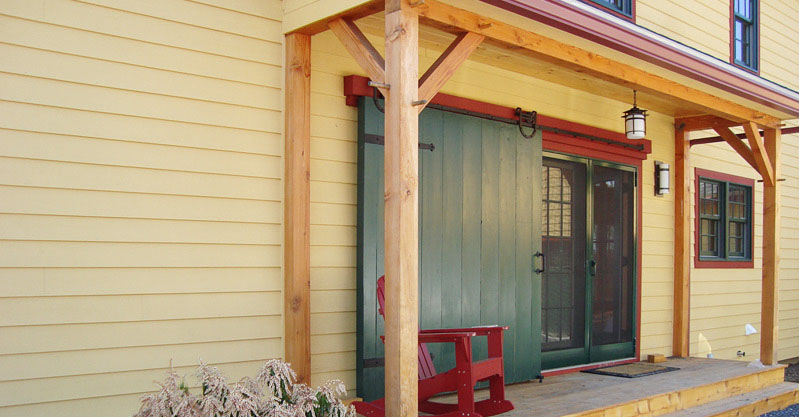 Another classic white look. This time two thinner doors. Idea from Inspiring Doors and Windows.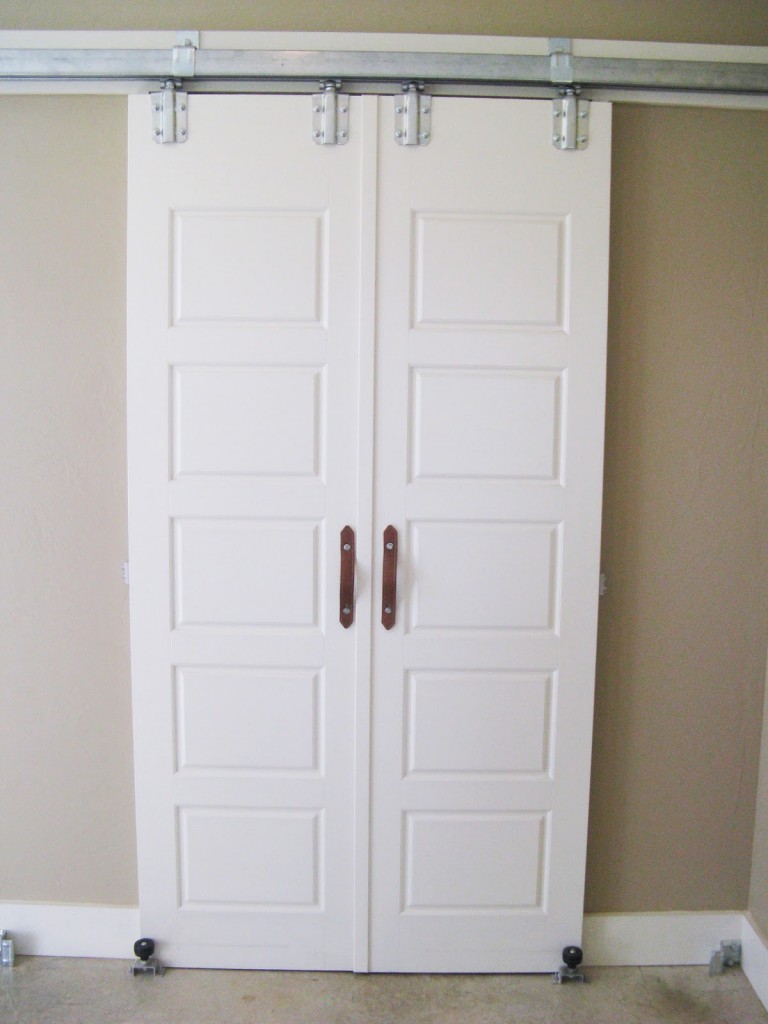 I really like the look of the rounded arch top, and as an entertainment center cover! Idea from Slozi.