Between ladders and window panes, I have enough wall hanging ideas to keep me busy for a while! I am loving the window pane look and there is so much you can do with them. Here are just a few great options to use window panes as decorations.

Picture Frame
Take the old window pane and place them along the inside of your home. Then just put pictures inside the glass on the window pane and, voila, you've got a fun and unique picture frame for all your wonderful memories!
Headboard
Really? I think this is such a rustic elegant look and I love it. It may take some work and time to arrange everything and get them mounted together, but it's definitely worth the work! Paint the frame fun colors that go with the rest of the bedroom and decorations.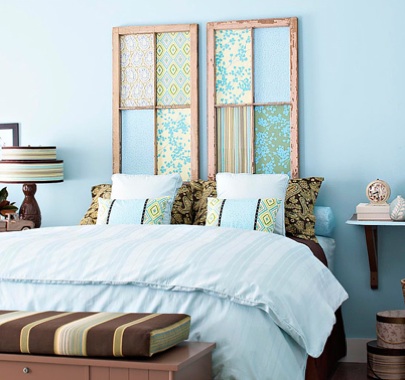 Wall Hanging
This is a pretty simple idea but it's just a fun decoration to add variety to your space. Choose different sizes, materials, colors, and shapes to make it even more diversified and exciting! You can hang things behind the glass if you want, but it's not necessary.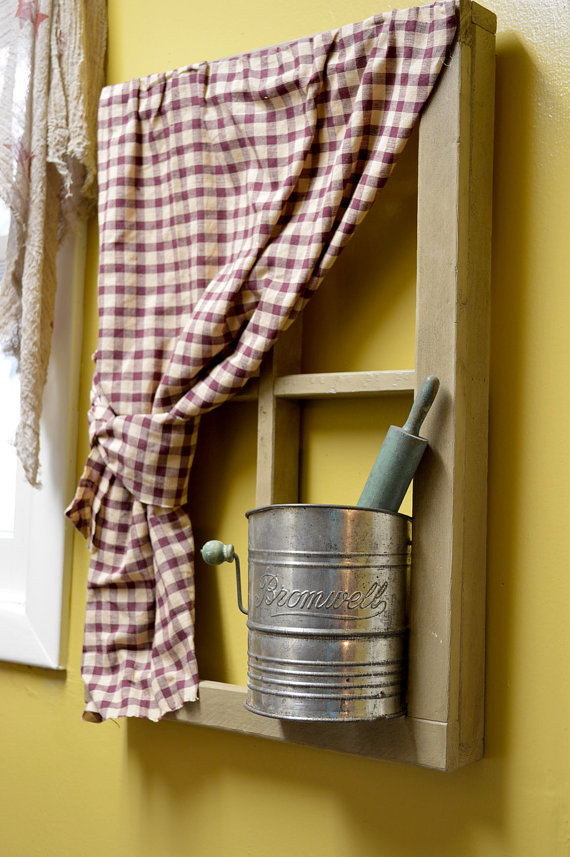 Planter Box Decoration
Hang window panes outside and attach planter boxes– I have seen this done and it is so quaint! It not only adds curb appeal to your home, but is also just a fun and cute way to decorate! If you want, you can even do this inside, but make sure it looks good and the flowers are well taken care of!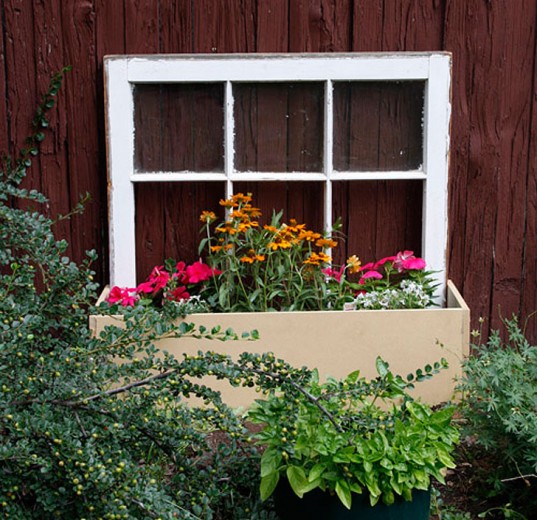 Hang a Wreath
While this is sometimes better for the holidays, you can still do it year-round if you use the right kind of wreath and decorations. Use a window pane on a door or mantel and hang a wreath on it- love this!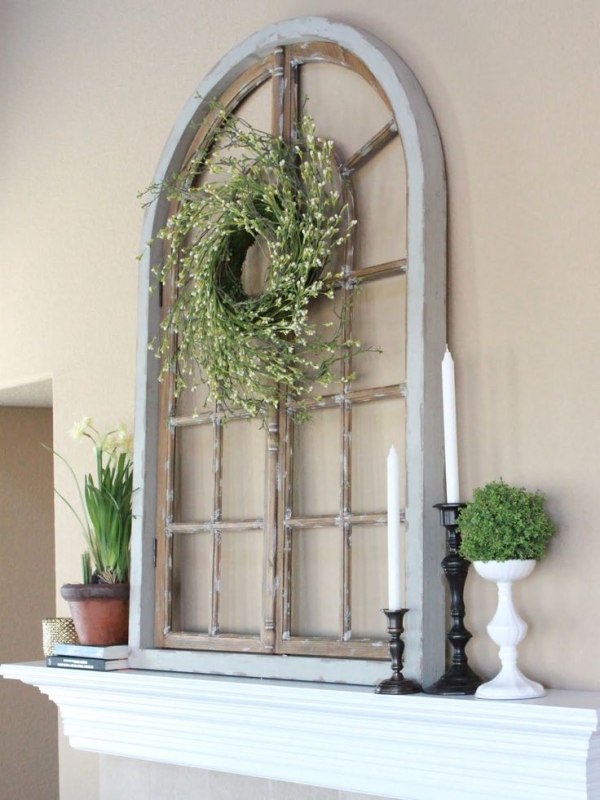 Mirrors
Add mirrored glass and hang it up- very unique look. It's a practical feature for your home with an added touch of originality and style! I love the panes that break up the mirror.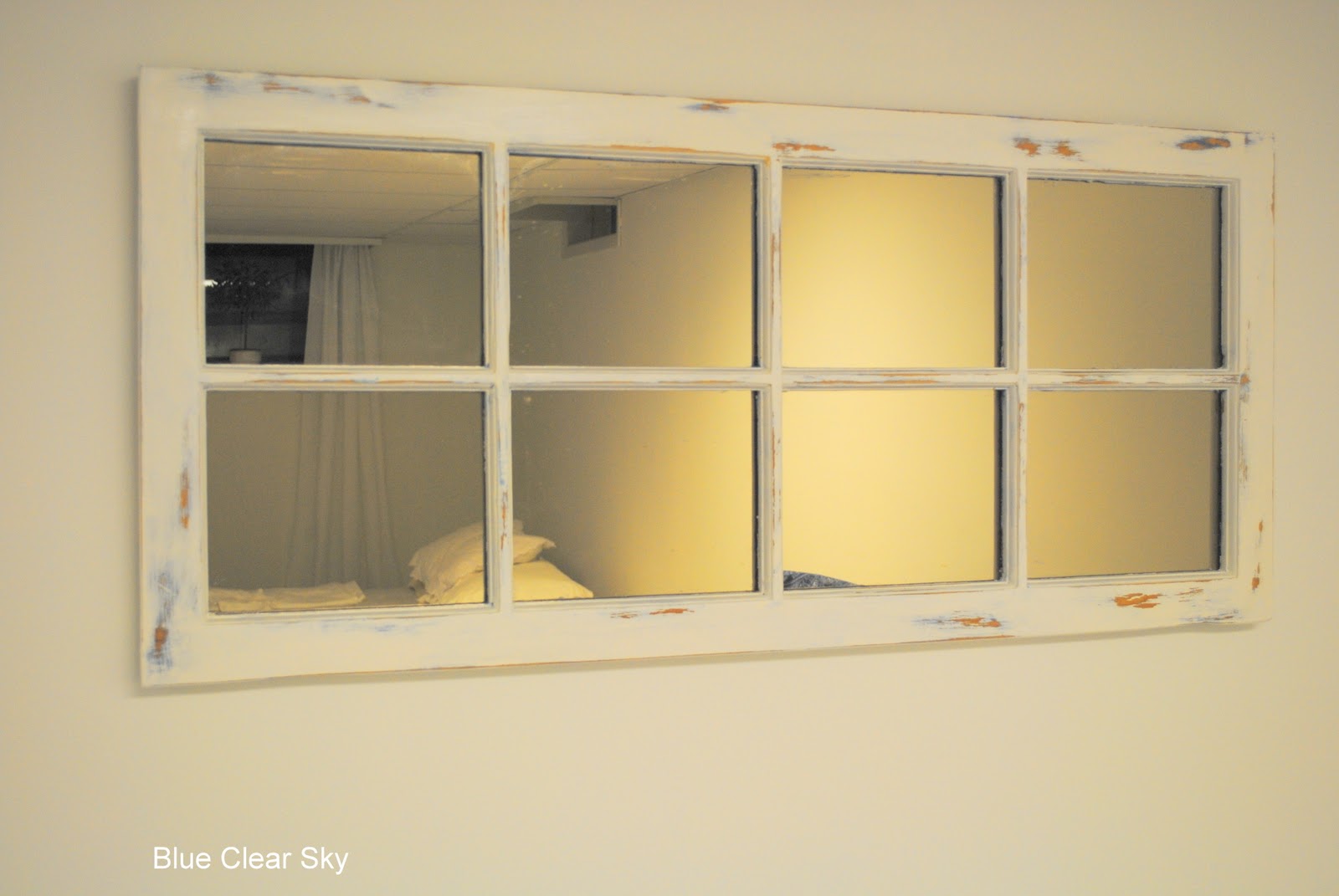 Coat Hanger
Who would have thought! Window panes are pretty sturdy, so they're great for hanging things. Just add some hooks and hang sideways!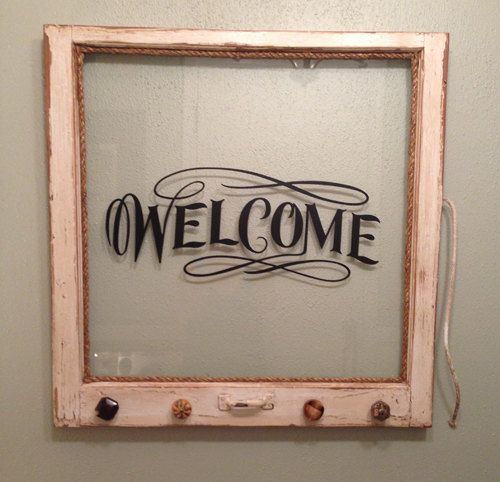 String and Decorations
With some cleverly tied knots and creative decorating, you can turn those old window panes into a work of art! Just place anything inside the pane that would work great as decoration, and then simply attach it with the string!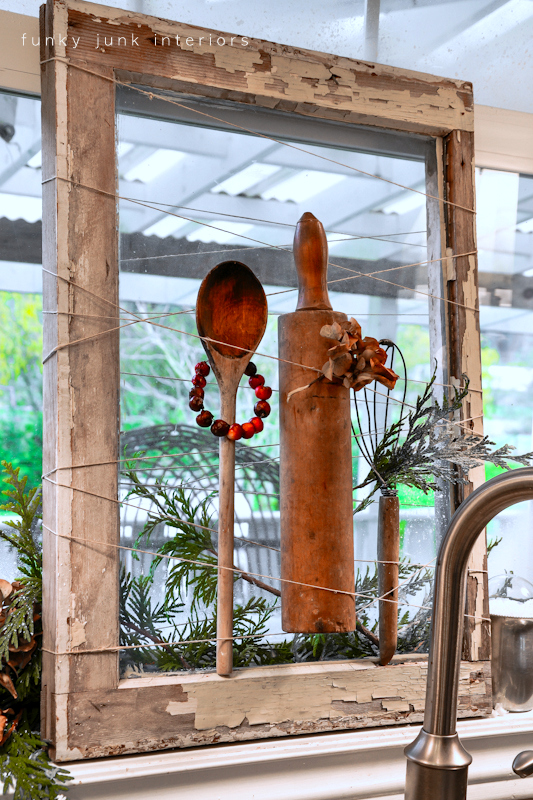 Coffee Table
Turn that window pane into a great piece of furniture! With a little craftsmanship, you can get an awesome coffee table for your living room. The window pane is great to store things and adds dimension and space to any room.