Mantels are the focal point of the room, and a great space in which to display photos, wreaths, candles, or anything else. Here are some AMAZING mantel ideas that will inspire you to spice things up!

Repurposed Shutters
If you are into the farmhouse style of decorating, this would be perfect for you! I love the repurposed shutters!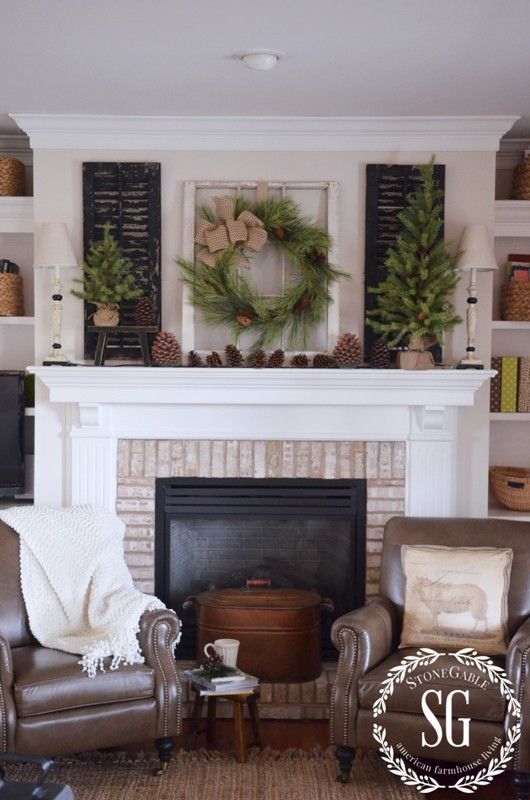 Image from Everyday Home Blog.
Mirrors
This looks stunning above a fireplace. It opens up a room beautifully!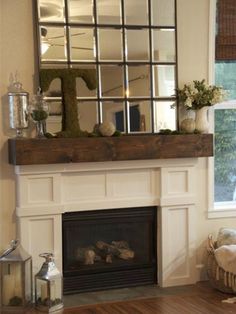 Pictures
Make sure that when you are decorating with pictures on a mantel piece you incorporate picture frames of a different size.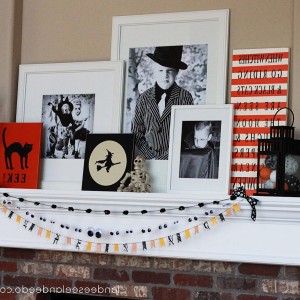 Image from Group Leme
Wooden Frames
If you aren't into displaying picture frames, you could always display empty wooden frames.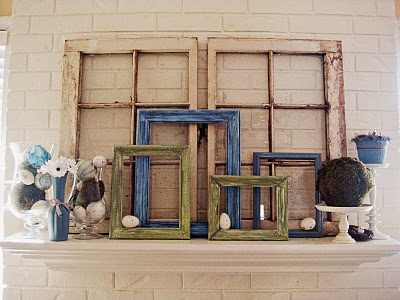 Candles
I love candles, I think they warm any space up! Use different sized candles to create this awesome look from Project Wedding.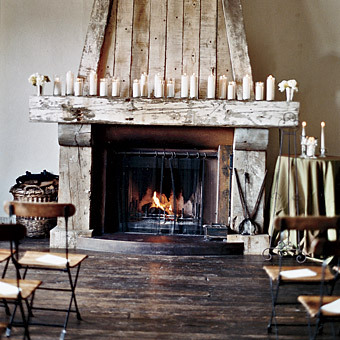 Chalkboard Art
What a great idea! You can change the words on the board depending on the season!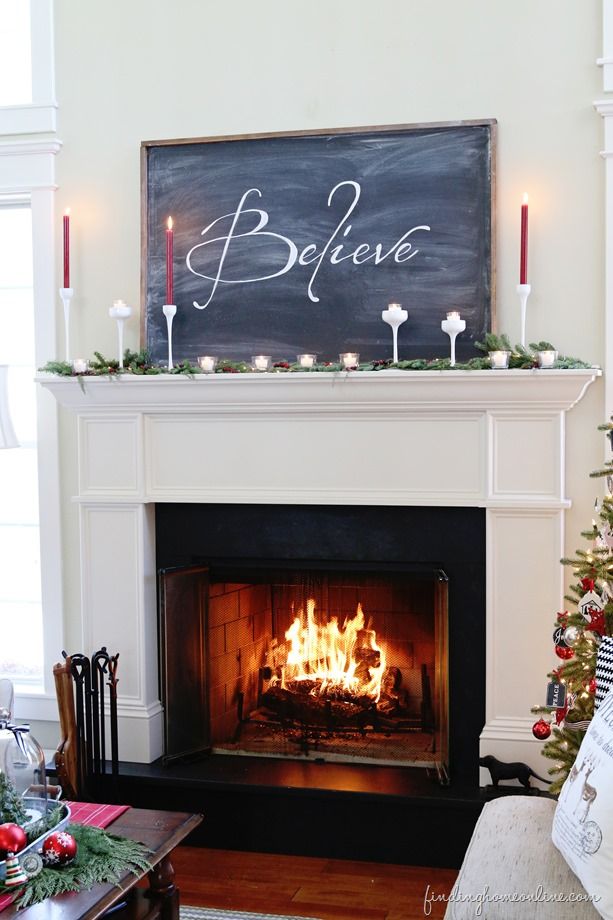 Words
Another great idea that could be changed based on the seasons or holidays. The font is adorable, and I love the quote!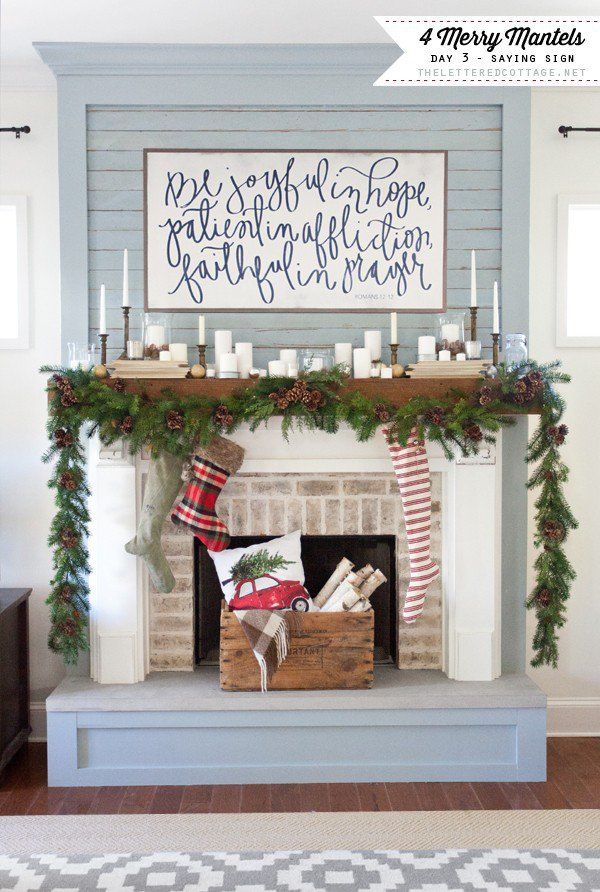 Lettering
What a great way to combine a previous idea with this one! Put your initials above your fireplace.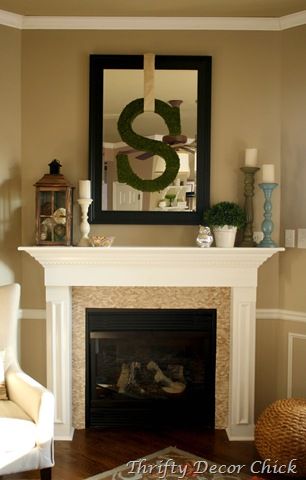 Idea from Thrifty Decor Chick
Vases
Vases are the perfect thing to put on a mantle piece.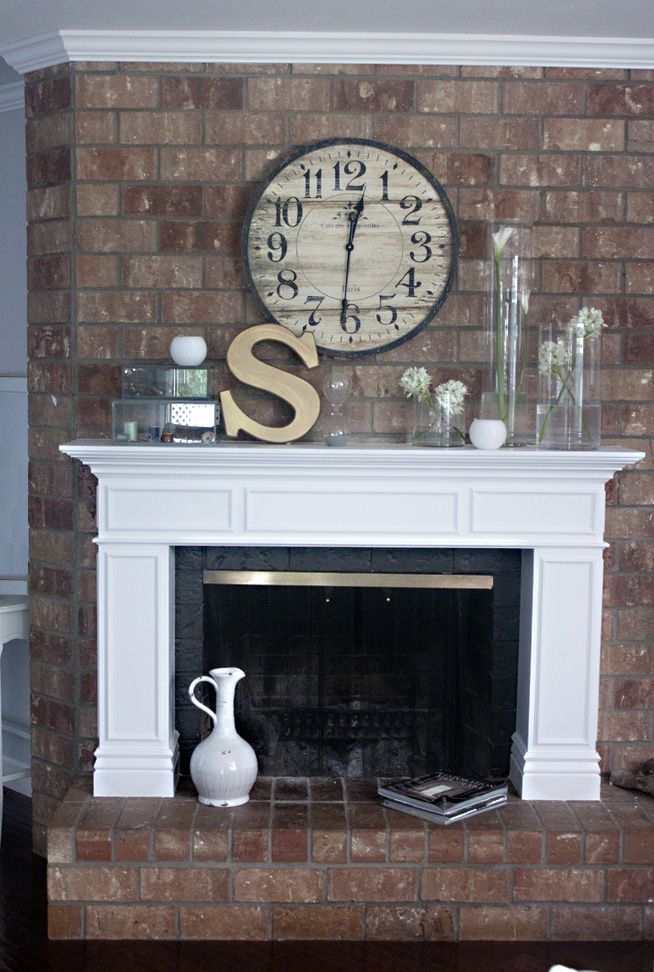 Idea from Walnut and Main.
Clocks
While this isn't necessarily a mantle piece, a clock looks great over the fireplace! This one is perfectly quirky!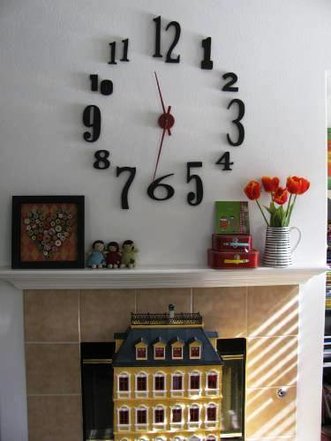 Image from the Stir
Plants
You cannot go wrong with plants! I love the different varieties here.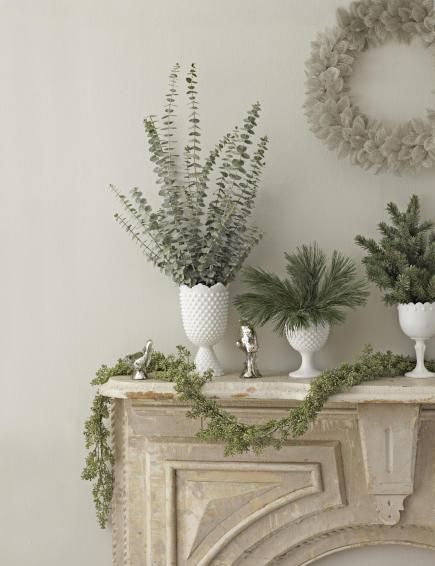 Trinkets from Your Travels
You heard me, put those seashells from your summer vacation, or make balls out of the driftwood you have collected!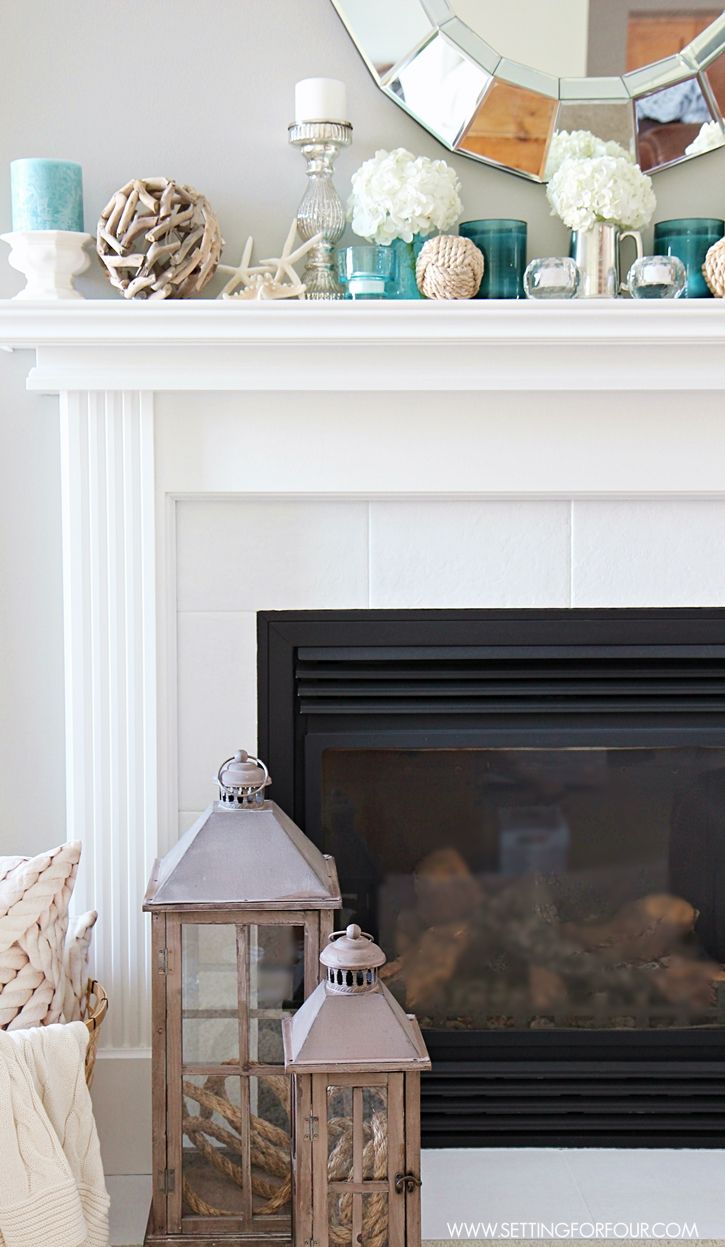 Idea from Setting For Four.
Paintings
Keep it simple by hanging a stunning painting. The colors in the room and the colors of the painting flow great!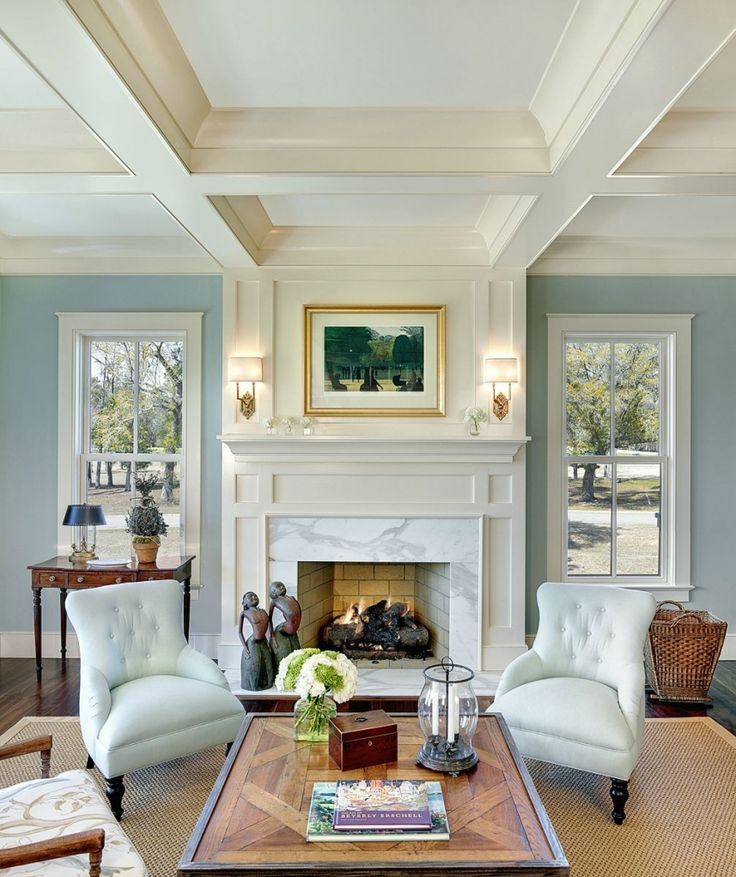 Reuse a Fence Post
Repurpose an old section of your fence. I never would have thought to put this above a fireplace!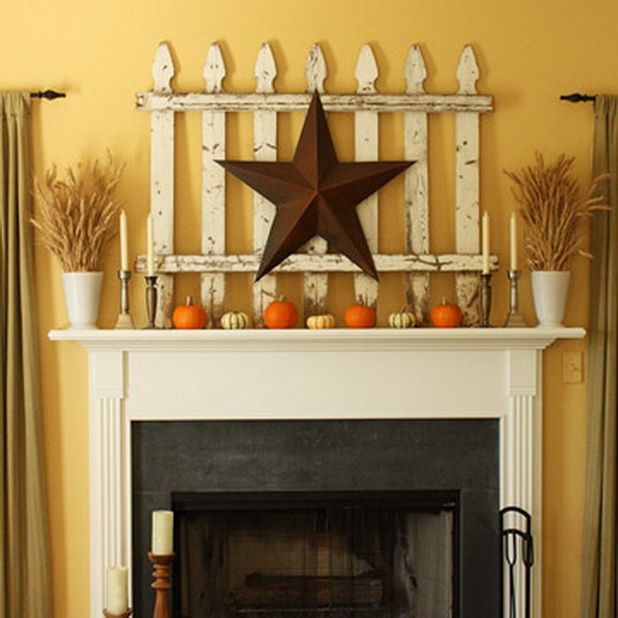 Wicker Baskets
What a cool idea! I have a basket similar to this at home and I have been trying to figure out a way to decorate with it!